7 Invaluable Life Lessons You Can Only Learn Through Travel
Published 29th November, 2019
We all know the obvious perks of travel. Time off from the hustle of real life, trying exciting new dishes, meeting new people, and coming back with a sweet tan, are just some of the reasons why many of us prioritise spending money on travel over pretty much anything else.

But what about how travel changes you as a person? Travel doesn't come cheap, but when you think about how it improves you as an individual, increases your perspective, and educates you about the world, the pay off makes complete sense. Compassion, kindness, and awareness are the kinds of personality traits any decent human should seek to practice, and the good news is travel can help enhance these qualities!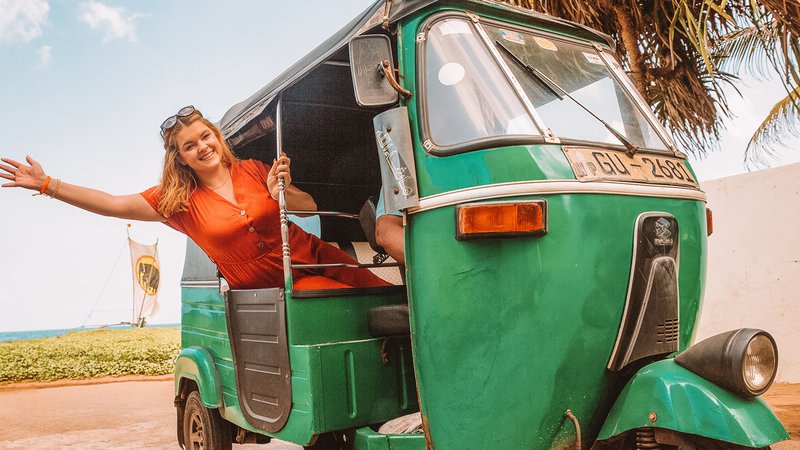 1. You'll learn to value what you have
As part of western society, many of us are raised with all the comforts of modern-day living. Our houses have solid walls and double glazed windows. We turn the shower on and hot water pours out. We have central heating systems and multiple electronic devices. To us these aren't luxuries, they're just part of the world we live in. But travel to a developing country like Cambodia, Sri Lanka, or India, and you'll quickly see just how much we all take for granted. Across the world, people live in varying states of poverty. Some live in houses made with tin roofs and mud walls. Others don't even have access to clean running water. Travel opens your eyes to these realities and helps you see just how fortunate you really are. Many people have nothing, and yet they still live their lives with big smiles and optimism, finding joy in simple pleasures like friendship and family. Gratitude is a true antidote to unhappiness.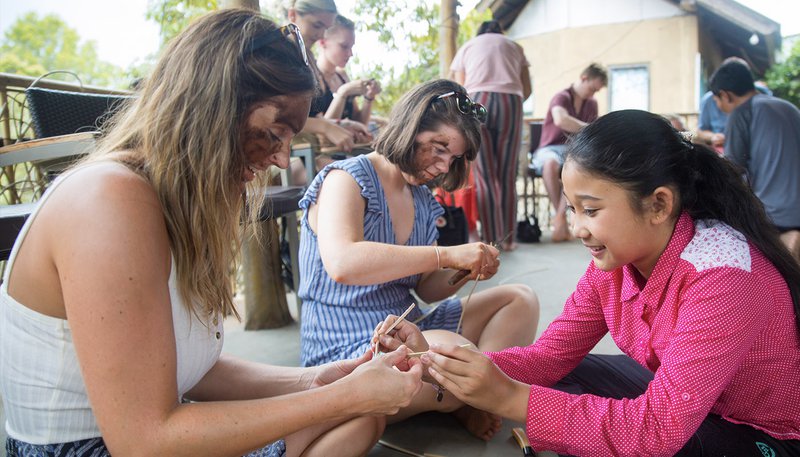 2. You'll realise that learning a little of the local language and culture goes a long way
Ok, so no one expects you to head over to Thailand ready to launch into a full conversation. But what we are saying is that knowing a few key phrases - 'hello', 'thank you', 'how are you', 'I would like', etc, goes a really long way in terms of relationship building with locals. No one likes an ignorant tourist, and whilst many people around the world do have a basic understanding of English, speaking to locals in their native tongue shows you're willing to make an effort.
Equally, learning about a country's cultural practices and beliefs is another way of showing respect and cultural understanding - an important lesson to learn through travel. In Japan for example, it's considered an offense to leave food on your plate or wear shoes indoors, whilst in Sri Lanka, female travellers should be aware of how they are dressed, covering up their upper arms, upper legs, chest, and head whilst visiting temples or strictly religious areas.
3. You'll see that life is short and the world is very big - make time to enjoy it
It's easy to get caught up in the drama of everyday life. Relationship breakups, friendship fallouts, or stresses over exams or job applications are all part and parcel of life at home. But when we take a break from all of this; when we remove ourselves from our bubbles and step outside into the real world, all of these everyday headaches somehow become a little less significant. Travel gives you the necessary time and space to reflect on what's really important in life and often helps us realise that actually, our dramas and problems aren't as major as they first seemed. Sure friends can bug us out, or parents can irritate the hell out of us, but are these little annoyances enough to hold on to? Sitting watching the sunrise over a Balinese rice paddy, or sharing sake with new friends after a day of exploring in Osaka - these are the moments that really matter. Life is too short and precious to be angry, or annoyed, or stressed out. Instead, take the time to enjoy it, and discover all that is has to offer.
4. You'll witness first-hand that the planet is delicate and needs our stewardship
We don't need to tell you that the planet as we know it is being irreversibly altered. Climate change is real, and all across the world weather patterns are becoming more erratic, environments are changing and wildlife species are being lost. Yet whilst we're all clued up peeps who do our bit to help the planet, often we don't see these impacts first hand.
Travel changes that. Head to a beach in Sri Lanka not commonly visited by tourists and you'll find rubbish. Go diving in the Great Barrier Reef and you'll find vast patches of dead coral. This is the stark reality we live in and whilst it's sad, it's also motivating. Coming face to face with these issues helps you to see that they are real. So, use that sadness and anger, and channel it into action. Organise a beach or river clean up in your local area. Take part in a climate strike. Choose a travel provider with a conscience, who helps you learn through travel. You have the power to make a difference, however small, and the earth will sure as hell thank you for it!
RELATED CONTENT - Four ways our Small Change initiative helps you put the planet first when you travel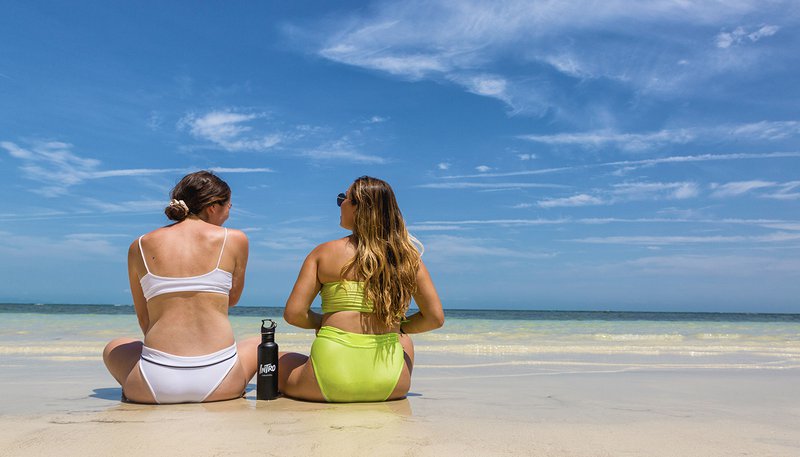 5. You'll understand the meaning behind the age-old phrase 'money can't buy happiness'
If we've heard it once, we've heard it a thousand times, and mostly from our mums. And yet you know what? It turns out they're oh so right. Money can buy you a lot of things, but it can't fill that empty hole inside of you. But you know what can? Friendship. Memories. Shared experiences. Human connection. That feeling of being completely alive and in the moment. This is where you'll find happiness, and travel is basically a shortcut to this destination. Ask any of us here at INTRO about how we invest in ourselves, and you'll get the same answer - by travelling as much, and as far as we can. Money may help get us there, but not once have we returned from a trip and felt like it wasn't a worthwhile investment into the bank of happiness.
6. You'll understand that practicing patience will lead to a less stressful life
Here's the thing about travel - to do it well, you need patience and a lot of it. Head over to countries like Cambodia or Sri Lanka, and you'll quickly realise that things don't always run as planned. Busses can be cancelled for no reason whatsoever. Nothing has a fixed price and everything needs to be bargained for. Wifi might not work. Hot water shouldn't be an expectation. These things are annoying, sure, but they are also just facts. There's nothing you can do to change them, so instead of getting stressed or angry, you just have to roll with it. Taking a deep breath, pushing the frustration down, and dealing with a situation with calmness, positivity and a rational attitude will make your travel life, and your real life, so much easier.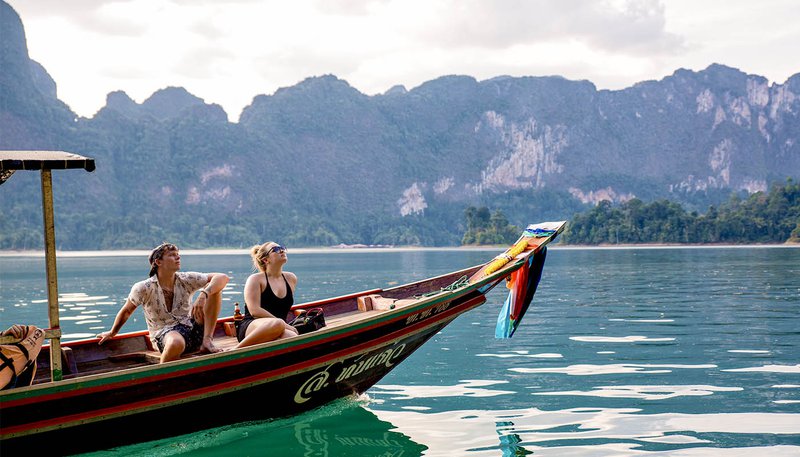 7. You'll begin to believe in yourself
From the moment you arrive at the airport, how your trip will play out is all on you. You need to make sure you catch your flight on time. You need to have the confidence to speak to that group of strangers. You need to be brave enough to tackle Tokyo's public transport system or jump up for the first time on a surfboard. Travel is full of firsts, but each time you succeed at one of these (because c'mon, of course, you will), you feel that little bubble of self-belief begin to grow. Travel helps you realise you are far more capable (and far braver) than you give yourself credit for, and we'll bet by the end of your trip that little bubble will have grown into one fully-fledged, badass individual who's ready to take on whatever life throws at them.
---
So, what do you say? Are you ready to unleash the best possible version of yourself into the world? Well, we want to help you on that journey. Head over to INTRO to discover where we travel, why we do it best, and how we can help you grow through travelling on our small group tours.
RETURN TO BLOG
NEXT ARTICLE