Australia From Your Living Room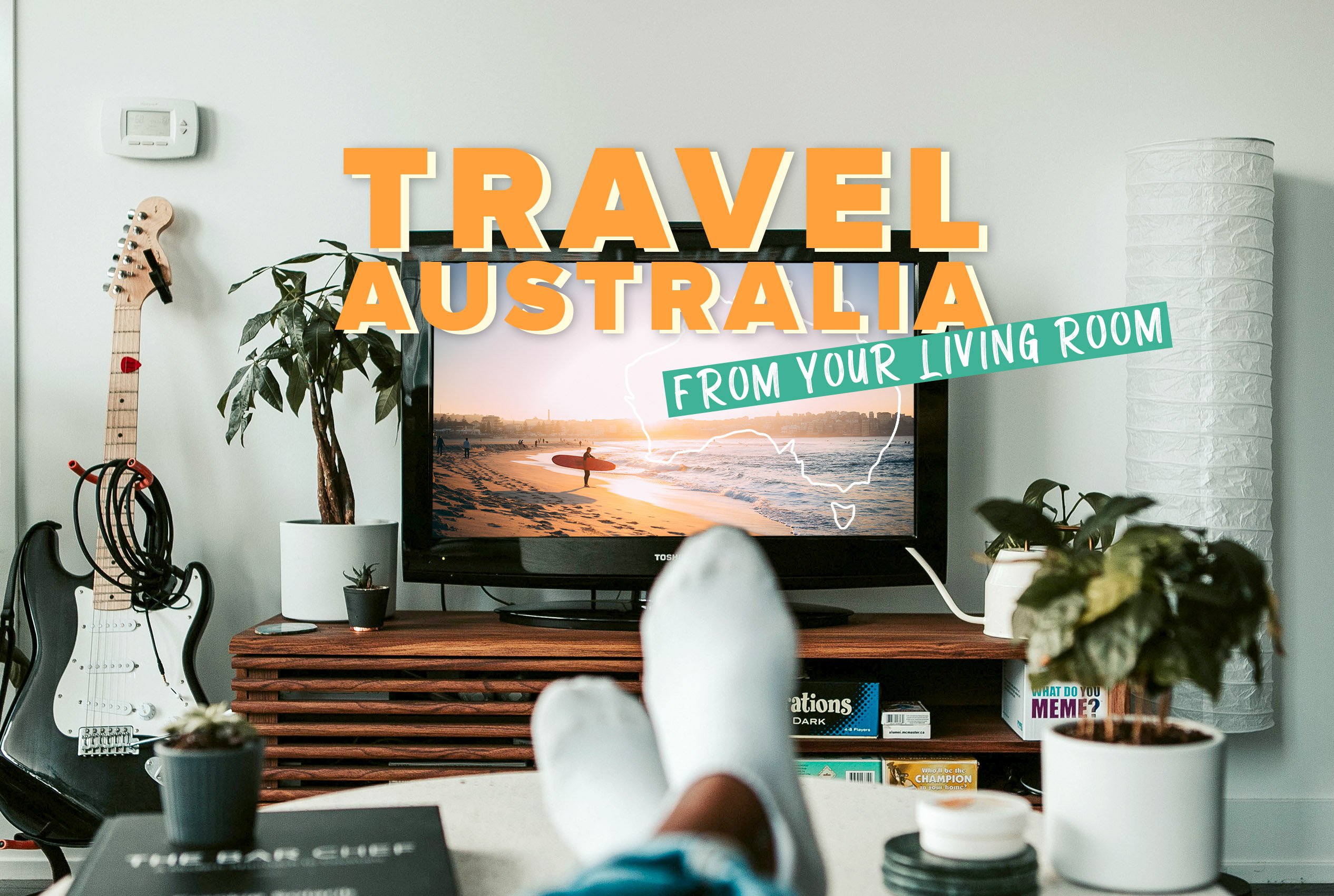 Published 03rd May, 2020
G'day legend! Since you can't travel Australia right now, we thought we'd bring the backpacking experience to you! Below are some great ways to experience Australia from the comfort of your very own living room.



Listen to Triple J to get up to date with fresh Aussie tunes
Triple J is one of the most popular radio stations in Australia, especially with young adult audiences. Known for the 'Hottest 100' - an annual countdown of the best songs of the year - Triple J plays hits from around the world but has a focus on local Aussie acts, providing them a much needed platform. For an Aussie dance party, put on Triple J, pump the speakers and enjoy the tunes, including amazing 'Like a Version' covers. When you finally get to Australia you'll be able to impress your new mates on a karaoke night, like we have on our incredible Oz Intro trip.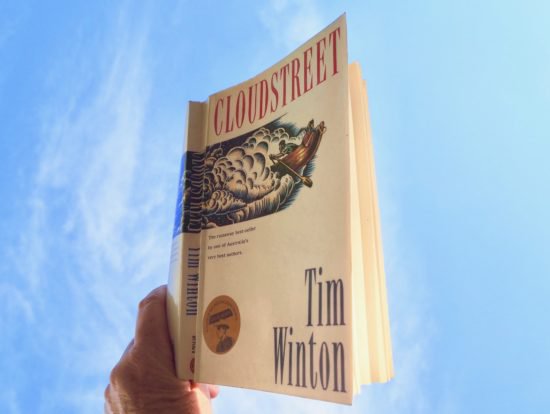 Dive into Aussie culture with a good book 
Choose a cosy nook, grab a book and immerse yourself in Aussie culture with a good story. Below we have a selection of great books that will educate and entertain you:
Cloudstreet by Tim Winton is an award-winning novel that follows two working-class families who flee their tough, rural lives to live together in a large house called Cloudstreet in Perth. The theme of comfortable and conservative Australia, illustrated by backyard barbecues, housewives, and returned ANZAC soldiers, is as much a character as the two families, the Pickles and the Lambs. Over a period of twenty years, 1943 – 1963, their lives become entwined and the shared family experiences of birth and death, marriage and adultery, joy and loss, bind them together in ways they could never have anticipated.
Follow the Rabbit-Proof Fence by Doris Pilkington Garimara tells the true story of 3 young Aboriginal girls who were stolen from their home in Western Australia in the early 1930s. Theirs is a tale of courage, heartbreak, and determination, framed against an arduous 1000-mile journey across the outback to get home. The book was adapted into a hit film of the same name in 2002.
Elders: Wisdom from Australia's Indigenous Leaders by Peter McConchie is a gripping book composed of a series of chapters authored by different tribal elders from around Australia. They speak simply and movingly, and their tales are accompanied by visually stunning photography to illustrate the beauty of Australia's remote corners. 
Chill out with an Aussie-inspired film
Backpacking Australia isn't all adventures, partying and surfing. Sometimes even backpackers need to chill out – and what better way to do that than watching some movies based in & around the land Down Under.
If you're in need of a laugh, watch Will, Jay, Simon, and Neil bumbling their way around the country in The Inbetweeners 2. From campfire sing-a-longs, feeding dolphins, having an "accident" on a water slide, and having to be rescued from the outback, this film is a hilarious tongue-in-cheek guide at what not to do when visiting Australia.
Fancy something a bit more dramatic and inspiring? Then you can't go wrong with the most successful Australian film ever made – Crocodile Dundee. A classic, feel-good film that still ticks all the boxes after more than 30 years. Mick Dundee is a good-hearted, plainspoken, cheerful Aussie who goes on an adventure from the outback to the Big Apple with a reporter from New York. It'll have you saying "That's not a knife. THAT's a knife!" for days.
Just a word of warning – you may want to avoid Wolf Creek until after you've been to Australia. What starts off as a dream trip for a bunch of backpacking friends soon turns to a nightmare when their car breaks down in the Australian wilderness. They accept help from an eccentric local, who unfortunately for them turns out to be a tourist-hating maniac. Yeah, best give this one a miss….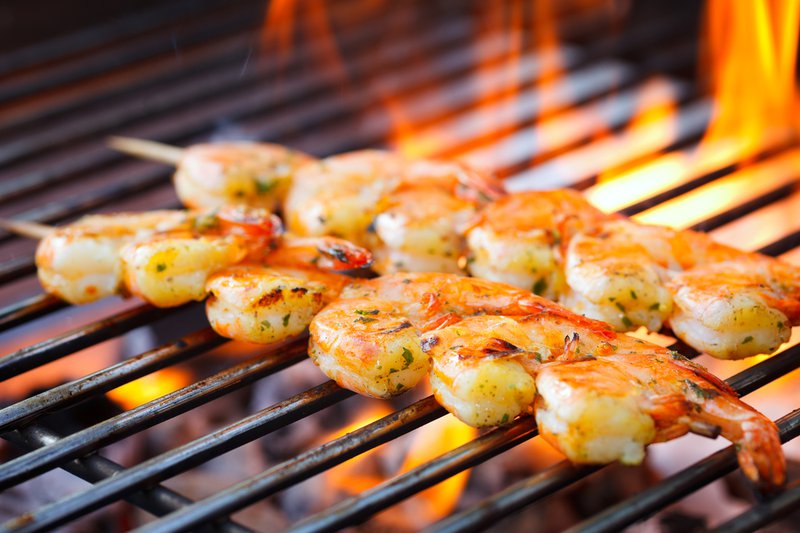 Make some traditional tucker
Okay, maybe this is Oz From Your Kitchen, but you get the idea. If you want to get acquainted with some Australian delights, give these treats a try:
Avo on toast – Aussie's LOVE avocados, so much so that some iteration of avo on toast is on nearly every self-respecting brunch spot's menu. Mash your avocados in a bowl, season generously with salt and pepper, and then spread thickly on to hot, buttery toast. Customise it with feta, tomatoes, halloumi, lime juice, whatever you feel - it's hard to go wrong with this modern classic. 
Banana Bread – Voted Australia's favourite cake in 2019, banana bread is found in almost every coffee shop and corner store in Oz. Bake it to whatever recipe you like but eat it the Aussie way by grilling it and topping with loads of butter.
Fairy Bread – Served mainly at children's birthday parties or as an after-school treat, this is a childhood favourite for many Australians. And it couldn't be easier to make! Take some cheap white bread, spread with butter, top with hundreds and thousands sprinkles, and most importantly – cut it into triangles. Done.
Chicken Parmy / Parmi / Parma – Despite the Italian name, the chicken parmi (short for parmigiana) is a pub staple all over Australia. The spelling changes from state to state but the recipe stays the same. It's a chicken schnitzel topped with ham, tomato sauce, and melted cheese, and it's always served with fries. The ultimate pub feed. 
BBQ – One of the most imitated Aussie phrases is "shrimp on the barbie", but Aussie's actually call them prawns, that phrase is from an advert aimed at Americans! Nevertheless, typical Australian BBQ fare is seafood, chops, steaks, sausages and burgers. Chuck these on the grill, crack open a cold beer, and dream of living it up on Bondi Beach.
Learn some Aussie slang!
Australians love to shorten their words, or sometimes make them longer, or just change them completely. Although they speak English their slang words are as numerous as they are unique. Here's some of our favourites:
Arvo – afternoon
Smoko – tea break
Bottle-o – liquor store
Maccas – McDonald's
Stubby – a bottle of beer
Footy – Aussie Rules, a bit of a mix between rugby and soccer.
Accadacca – the rock band AC/DC
Servo – petrol station
Tradie – tradesman
Thongs – no not a G-string, these are your flip-flops!
Fang – throw/ pass
Blotto – drunk
Drongo – idiot
Tucker - food
Esky – an insulated container like an icebox
Goon – cheap boxed wine
No worries – it's fine/ alright
No wackas – no worries
True Blue – genuinely Australian
Snags – sausages
Old mate – a person in a situation who everyone knows you're talking about
G'day legend! – a friendly greeting, usually to a friend


Watch some Aussie sports on YouTube
Want to talk sport with locals in the pub? Well you better make sure you know your wicket from your stump. Cricket, Aussie Rules, Rugby League and Soccer are all very popular, and very different. Hop on YouTube and brush up on your knowledge of the games.
Rugby League tends to be more popular in Sydney and Brisbane, whereas in Melbourne, Aussie Rules is KING. Cricket is popular all over the country and attracts a near religious following during the Ashes and the World Cup. Although soccer is popular, the only time it attracts fans anywhere near the number of the other sports is when Australia are playing in major tournaments such as the Confederations Cup, Summer Olympics, and World Cup.
There you go! A full Aussie experience without ever leaving the house. If that's got you excited for the trip of a lifetime, then check out our Australia tours here! Blast through Sydney Harbour on a jetboat, take in the sights on a harbour cruise, walk the white sands of the famous Bondi Beach, try your hand at surfing, discover the Australian bush and party at some of Sydney's best bars! We can't wait to travel with you when it's safe to do so. 


RETURN TO BLOG
NEXT ARTICLE