Essentials to Tick Off Your List Before Travelling!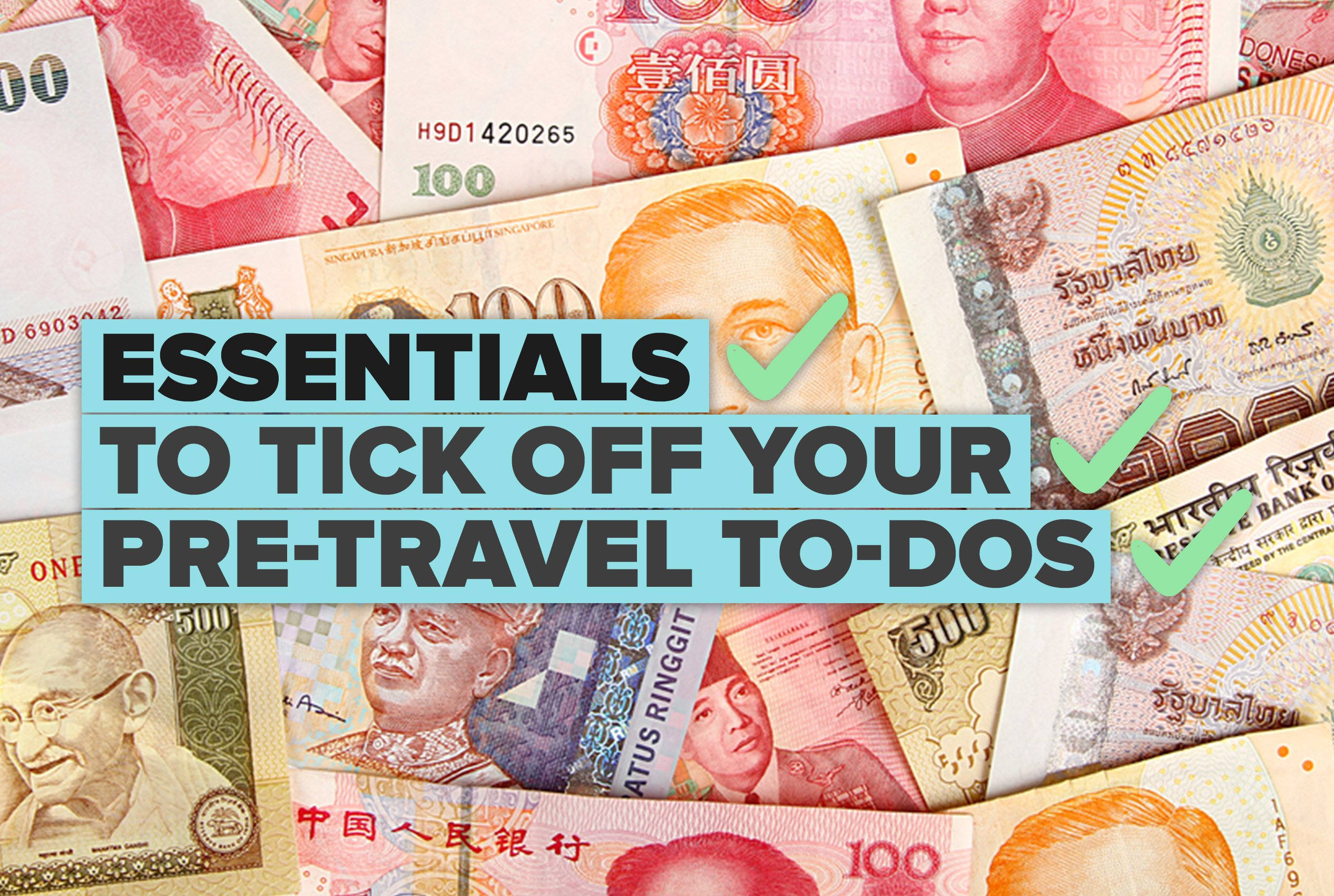 Published 23rd April, 2020
Ready to head out on your next adventure? The key to travelling abroad is being prepared! Be sure to have these key essentials checked off your to-do list before you jet off.
1. Exchange Currency 
Before reaching any destination, having some of the local currency in your pocket is a time AND money saver, since exchanging at the airport when you arrive is almost always overpriced. It can come in handy if unforeseen circumstances arise and you are unable to use your debit/credit card. Plus, after a long flight the last thing you'll want to worry about is getting cash to pay for your taxi to the airport! Stop by at your local bank or currency exchange to get enough to at least cover your first day. It may take a few days for the bank to order the amount of money so make sure to plan ahead.
2. Get a Travel Credit Card
While there are some countries that use cash as their method of exchange, getting a travel credit/debit card is a viable option for money transactions in most places. It's crucial to sign up with the right bank and plan ahead to ensure your card has no international transaction fees. You don't want to look at your bank account to see a crazy amount of money taken out because of ridiculous fees! Another benefit is that a lot of these cards also come with travel insurance. Bonus!

3. Sort your best mode of communication
At some point on your travels you'll want to phone a friend or text someone about the adventures you've been having. There are plenty of social media apps i.e. FB Messenger that are easy use abroad via WiFi. But if you're travelling for more than a few weeks, getting a sim card and international data plan could be the way to go. This comes in handy when you get lost (we all do!) and need to whip out Google Maps, use ride-sharing apps, and just about everything else. You can check your own cell provider to see if they have international data plans, as most do. If you are already abroad, find a popular phone provider to see what data plans they offer. Having a phone plan is more of a convenience than a necessity, but it's a saving grace for those times you might be in a sticky situation without WiFi. 
4. Phone - locked or unlocked?
If you go ahead and decide get a data plan before your arrival, double-check if your phone is 'locked' or 'unlocked'. Receiving a new data plan requires changing out your original sim card, and some providers "lock" your phone so you are only restricted to using the said provider. This prevents you from installing a different sim card, so it doesn't hurt to check with your cell provider beforehand. Once set you're good to go!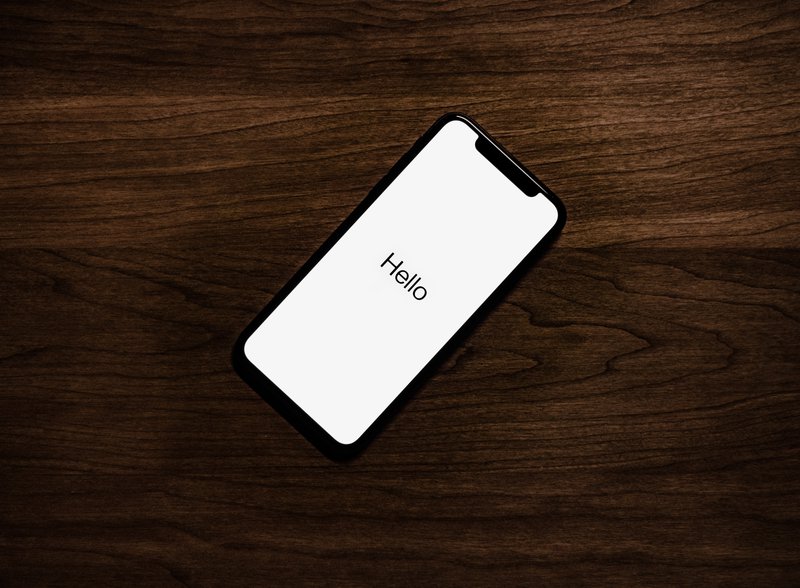 5. Layers, layers, layers!
When travelling, especially through multiple countries, you never know what the weather will spring on you. Make sure to pack some layers no matter where you're going. A sudden change in season, a freezing overnight train ride, or a day excursion to another destination will not be nearly as enjoyable if you aren't prepared! Having a spare sweater, light jacket and pair of long pants could make all the difference. With layered wardrobe you'll be prepared to take on any destination you choose.
6. Make sure your passport is up to date & visas are organised
Most countries require that your passport be valid for six months after your return date, so check if you need to renew and allow time for your passport application to go through. If you plan on visiting a country that requires a visa, make sure to check out government's advice on how to get one. This will ensure your experience crossing international borders is as smooth as possible! It's also handy to have photocopies of your important documents as backups in case anything goes wrong. Peace of mind is priceless. 
Now that you've checked all of these off you are ready to go! A little preparation really does go a long way. While we're talking travel, how about making your next adventure with INTRO? With us you'll have all the boring bits organised, a great itinerary, an instant group of travel mates and an amazing group leader to help you out everything! 


RETURN TO BLOG
NEXT ARTICLE