How To Survive 88 Days On A Farm In Australia
Published 25th October, 2016
Farm work... possibly the best and worst time of your life. This is our guide to surviving it!
Explore
After spending nine hours a day, five days per week working on a farm, the only things you want to do at the weekend are drink and sleep. But don't party and snooze away every weekend on the farm! Shake off that hangover by exploring the area around your farm. Chances are your farm or working hostel is surrounded by beaches, rainforests or waterfalls... just as beautiful but far less crowded than the ones you'll find on your East Coast trip. Exploring your surroundings not only breaks up the monotony of your weekly grind on the farm, but it's also the perfect way to remind yourself why you want to extend your stay in Australia. 
Bond With Your Fellow Farmers
Farm work can be a tough and testing experience, but you don't have to go through it alone! Spending 88 days slogging it out on a farm a million miles from home (and your comfort zone) is a bonding experience like no other. Your farm friends are guaranteed to get you through the days you want to give up farm work altogether, wake you up when you've slept through 5:30am alarm (again) and most importantly will drink with you every weekend to celebrate making it through another week. You might forge friendships for life. 
Embrace The Simple life
Living in rural Australia is like going back to much older and simpler times. In your farming town there will only be a couple of pubs, one supermarket and if you're VERY lucky one extremely shady nightclub. Keep those hopes down. Not only are farming towns quiet (and strange) places to live, working hostels typically have few amenities and terrible WiFi. So when it comes to evenings and weekends you have to make your own fun. Think fancy dress nights courtesy of your local op shop, sports days, drinking Olympics, Come Dine With Me, stargazing… you can get creative.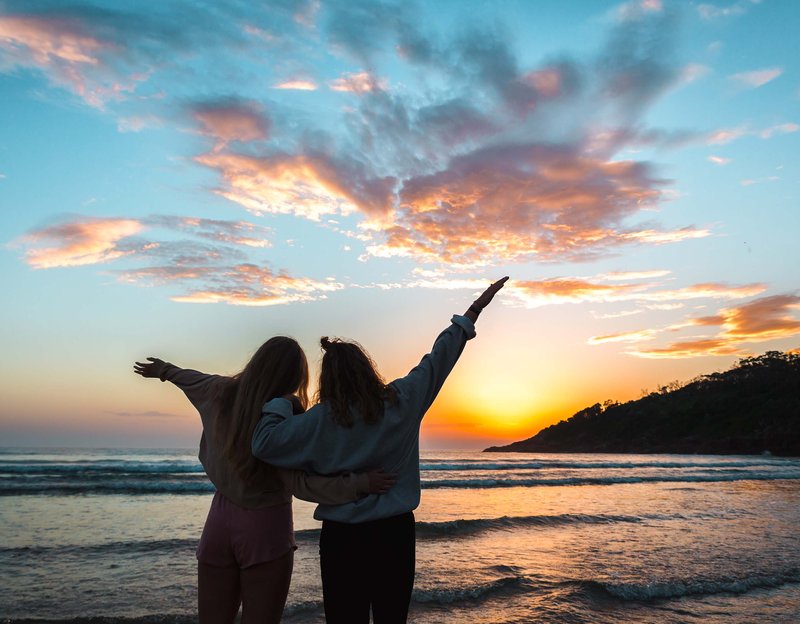 Podcasts & Playlists
Ah, the holy duo. Most farm jobs are boring and repetitive so you have plenty time to overthink; you'll find yourself thinking about everything from solutions to world hunger to wondering what happened to that fiver you lost back in 2009. If you're allowed earphones while you work, download plenty of long playlists and exchange playlists with your friends. Once you feel like you've listened to every song in the world twice over download some podcasts to get you through the day.
Stay Sane
88 days might feel like a lifetime when your hands are blistered, your back is in pieces and it's only day 17, but remember you're only working on farm for a tiny proportion of your whole life to give yourself another amazing year of memories. No matter how much you complain and struggle your way through farm work, once it's all over you're guaranteed to look back on it as one of the best and most memorable experiences of your life (seriously). Now you have the rest of Australia to travel! Better get started...
---
Ready for the experience of a lifetime Down Under? Click here to get started and check out our Australia small group tours.
RETURN TO BLOG
NEXT ARTICLE