Our Top 10 Things To Do In Japan!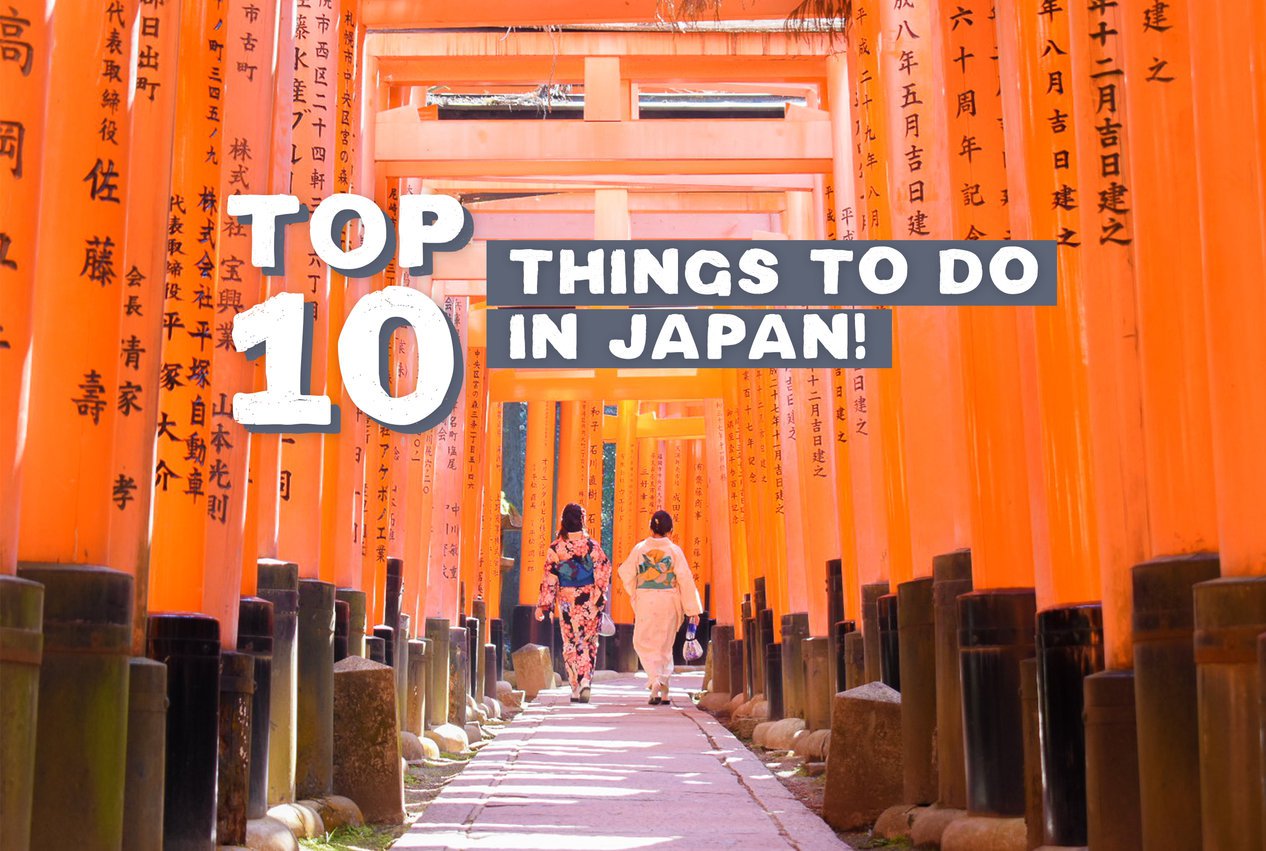 Published 03rd November, 2018
Eager to travel to the Land of the Rising Sun? Check out our pick of the top 10 things you can't miss out on in Japan! 

1. Explore the neon streets of Tokyo
Take a wander around Akihabara when travelling Japan. Here you'll find classic arcade games, Japanese photo booths, Anime stores and some insane VR experiences! You'll soon see why it's known as 'Electric City'... it's like nowhere else on earth!
2. Try a sushi making class
Learn how to make your own fresh sushi rolls and sushi cones. Not only are sushi-making skills an impressive souvenir to take home, but the classes are also a lot of fun! There's no better place to turn yourself into a sushi master.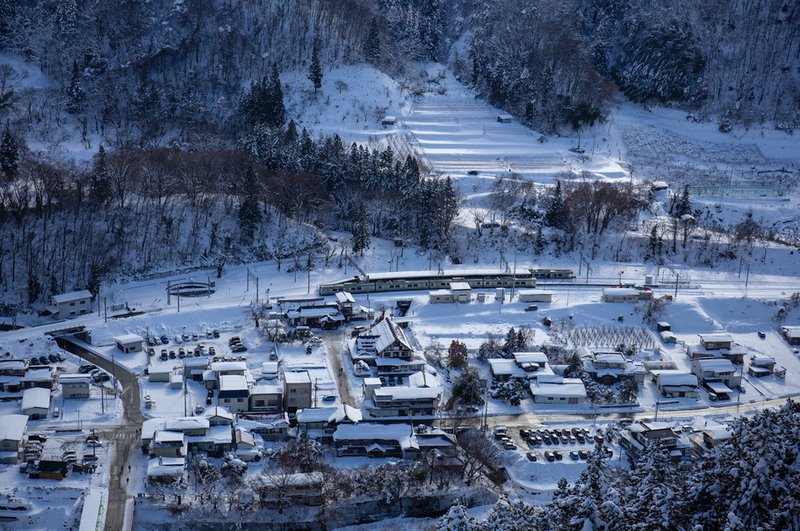 3. Ride a bullet train
Japan is a large country with lots of beautiful scenery, and one of the best ways to make sure you get a peek at it is on one of Japan's high-speed bullet trains. After a ride on one of these, you'll never want to catch a 'slow' train again.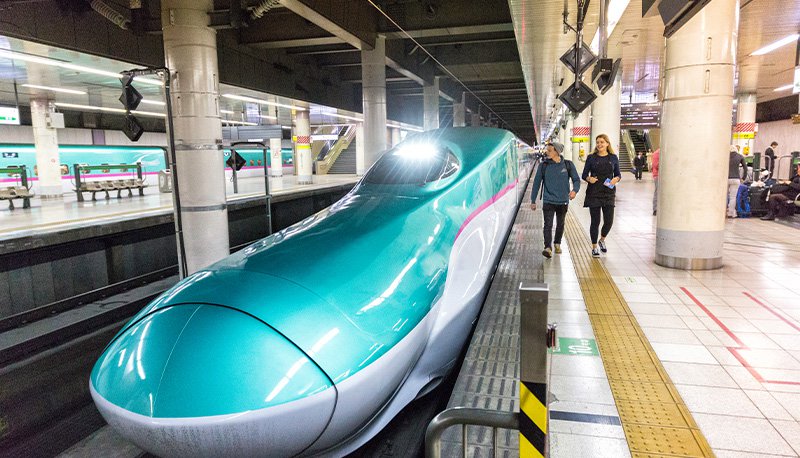 4. Go sake tasting 
Sake is fermented Japanese Rice Wine. Why not sample a few of the many varieties at a local brewery in Nagano when backpacking Japan?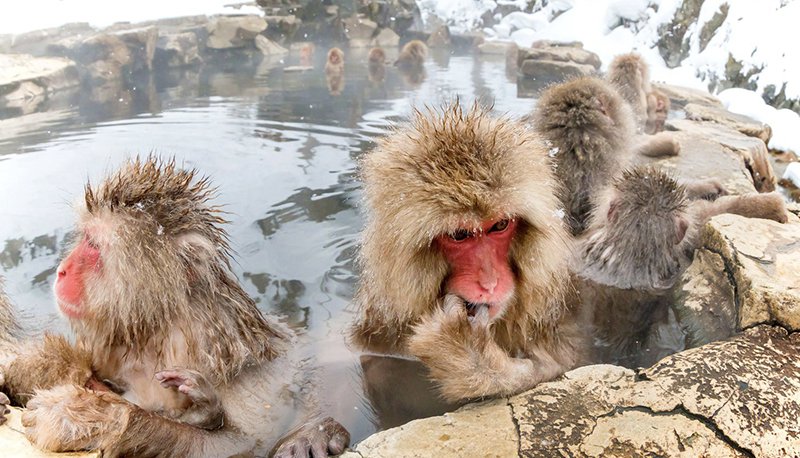 5. Spot some snow monkeys 
Head into the mountains to spot a few of the adorable red-faced snow monkeys. You can find them playing in the snow, swinging around the trees in the forest, or most commonly just hanging out in the hot springs during winter. 
6. Stay in a ryokan 
Make sure you stay in a traditional style Ryokan at least once on your trip to Japan. Sleeping on a bamboo mat on the ground doesn't sound super appealing at first, but we promise you'll be rethinking your memory-foam mattress once you wake up and feel the difference it makes for your back! Tradition meets comfort.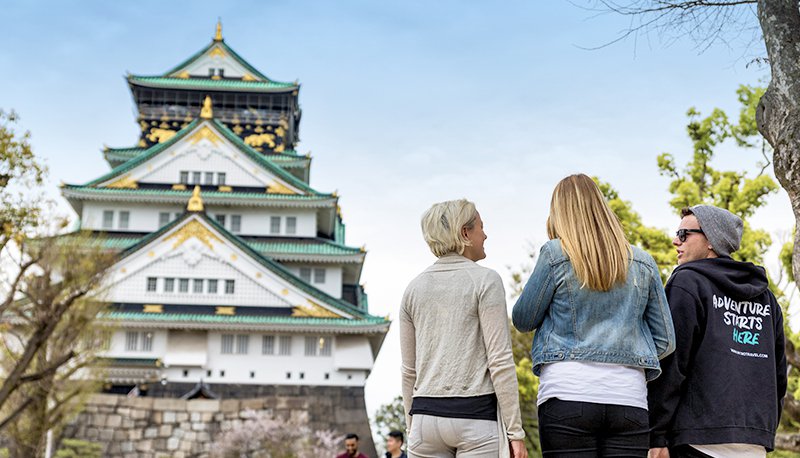 7. Visit Osaka Castle
Osaka Castle is an ancient landmark that's nestled in the middle of a futuristic city! Learn about its fascinating history and marvel at its picturesque surroundings.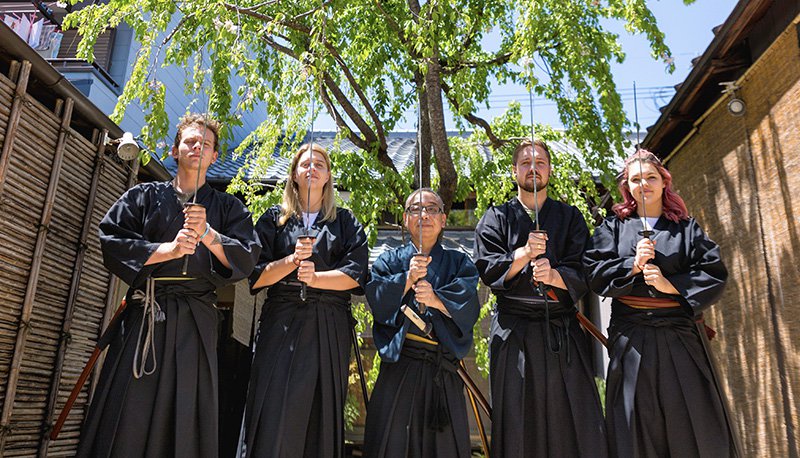 8. Learn the ways of the Samurai
Whentravelling Japan, head up into the mountains and get a lesson on how to swing a Samurai sword from a true master. You'll even get to wear the traditional robes while you slice through rolled bamboo! I see you know your judo well... 
9. Wander through the Torii Gates
I'm sure you've seen a hundred Instagram shots of the famous red Torii Gates, but nothing quite compares to seeing their epic scale in real life. Of course, make sure you grab your own snap for the gram while you're there... You can't backpack Japan without seeing them! 
10. Take in the views of Mount Fuji
Finally, no trip to Japan is complete without taking in the wonder of one of it's most iconic landmarks, Mount Fuji. You'll find one of the best views of Japan's tallest mountain in Hakone. If you're up for it you can also hike up the volcano itself!
---
Ready to start ticking these off your bucket list? You can do all these things on our incredible new Japan Adventure tour, check out the full itinerary and start dates here! Or watch the video below to see the highlights! 
RETURN TO BLOG
NEXT ARTICLE