Rain Or Shine: What To Expect In Australia & South East Asia
Published 22nd January, 2017
Tropical humidity, crazy downpours and glorious sunshine are all part of the backpacking experience in Asia & Australia! Here's what you can expect on your travels.
Australia
Australia's huge landmass and seasonal changes means the country spans all kinds of climates, including desert, tropical heat and even snow so no matter what kind of weather you're seeking there really is no bad time visit Australia. If you're a sun-seeker the best time to visit Sydney is between November and February when the average maximum temperatures are around 26°C. The hot sunny days during this period make it the perfect time to enjoy Sydney's beaches, coastal walks, national parks and boat parties on the Harbour. Summer also brings out the best of Sydney's arts and music scene; one day music festivals (including Sensation, Electric Gardens and Harbour Life) take place during the summer and outdoor cinemas pop up in Bondi and Centennial Park.
However, don't be put off visiting the city outside Sydney's summertime as Sydney is busy and vibrant all year round. There are plenty of perks to visiting Sydney in winter as hostel prices are lower and as a backpacker it is easier to find a job as fewer backpackers arrive in Sydney during the winter. Also, Sydney's winters tend to be mild with temperatures averaging between 9°C and 17°C between June and August so you can leave your winter coat at home.
Melbourne's seasonal cycle is the same as Sydney but Melbourne is usually cooler than Sydney. Melbourne's winter temperatures range between 6°C and 14°C whereas summer temperatures can soar past 30°C. Like Sydney Melbourne's events calendar is busiest during the summer but in winter you can expect lower accommodation costs and potentially better job prospects.
If job opportunities and cheaper accommodation can't tempt you to stay in Sydney and Melbourne during winter there are plenty of warmer places you can escape to without leaving Australia. Darwin and the rest of the Northern Territory is hot all year round, the best time to visit is between May and October when you can expect dry and sunny conditions with temperatures averaging 21°C and 31°C. Darwin is best avoided between November and April due to monsoonal rain and crazy humidity levels which can climb to over eighty-percent humidity.
Visiting the Red Centre is another option for sun-seekers hoping to avoid cooler temperatures during Sydney and Melbourne's winter period. Between May and September is the best time to explore Uluru and the Red Centre as temperatures are between 20°C and 30°C and you're much more likely to see animals, plants and waterfalls than in the summer months.  Uluru and the Red Centre are best avoided from December to February as temperatures can climb above 40°C making it difficult to enjoy a hike around the beautiful national park.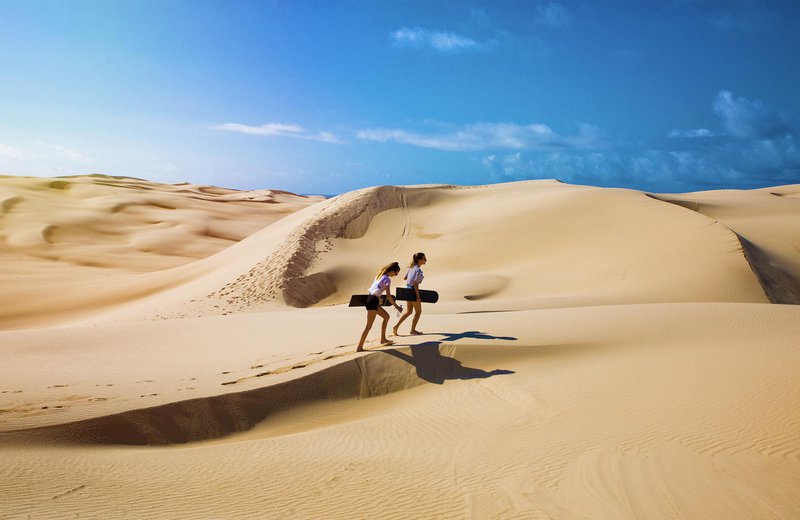 Bali
Beautiful Bali's climate is much easier to get your head around than the seasonal patterns across Australia. Temperatures remain a balmy 26°C-31°C all year round and Bali has only two distinct seasons; wet and dry.
Bali's dry season is between May and September. July and August as well as the Easter holidays are when Bali is at it's busiest so expect lively nightlife and plenty of backpackers. May to September is also surf season on Bali's west coast as a combination of East to West blowing trade winds and Southern Ocean swells from the Antarctic combine to create ideal surfing conditions for both pros and beginners.
Bali's wet season runs from October to April, (December to February are considered the wettest months) but don't let thunderstorms and downpours deter you from visiting Bali during wet season. Airfares are cheapest during wet season so you will have more spending money for your trip than if you visited Bali during the dry season. Not only will you save money by visiting in wet season, you'll find a more relaxed and laidback atmosphere as fewer tourists visit during wet season. Fewer backpackers mean tourist hotspots, such as Ubud, will be a lot quieter so you can enjoy the scenery and take your Insta pics without swarms of other backpackers getting in the way. Lines for tourist attractions, such as the Elephant Caves, will also be a lot shorter. Traffic congestion also reduces considerably during wet season so expect to spend a lot less time struck in traffic whilst on your way to tourist hotspots.
If you're hoping to enjoy some sun and get a tan in Bali during wet season is still an ideal place for this as Bali is still sunny for most of the day during wet season and the short downpours can be a welcome way to cool down from heat and humidity.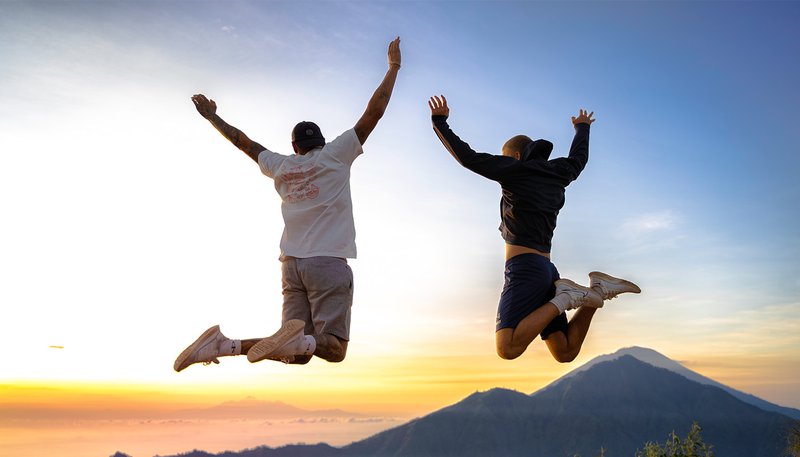 Vietnam
Due to the great length of the country Vietnam can simultaneously span different climatic zones and seasons. All regions of Vietnam experience an annual wet season but there is no need to avoid Vietnam during wet seasons. Downpours are usually short and happen in the afternoon so you can easily plan your days to avoid the rain. Spend your mornings enjoying the outdoors and in the afternoon shelter from the rain in one of Vietnam's many beautiful temples or enjoy delicious Vietnamese food whilst watch how the locals continue to go about their daily business in the rain.
In northern Vietnam (Hanoi, Halong Bay and Ninh Binh) cool season falls between November and April but temperatures still average 17°C to 22°C and northern Vietnam is dry at this time. In summer, from May until October, northern Vietnam is hot and humid with temperatures reaching the mid 30s. During northern Vietnam's summer, rainfall is also highest, particularly in September, October and November.
In Hoi An, in central Vietnam, temperatures are warm all year round with an average of 29°C. June to August are the hottest months in Hoi An with temperatures reaching as high as 39°C. September to January is Hoi An's rainy season with October and November being the wettest months. The coldest time to visit Hoi An is from November to January but temperatures still don't drop below 19°C so it's never too cold to visit central Vietnam.
In the south of Vietnam Ho Chi Minh City temperatures are consistently between 25°C and 35°C all year round. The south of Vietnam is dry from November until May with February to May being the hottest months. South Vietnam's wet season is from May until November when rainfall is heavy but short lasting. The wettest months in the south are June, July and August.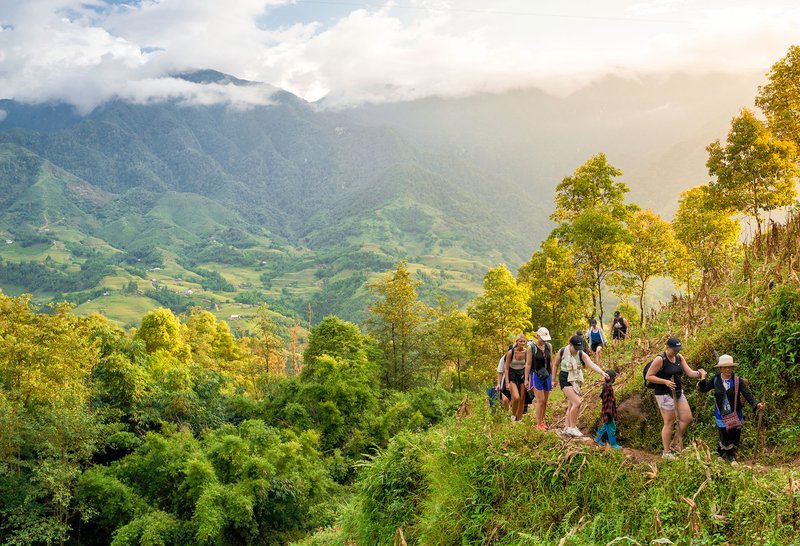 Thailand
November to April is considered by some to be the best time to visit Thailand but there are many reasons to visit the county's different regions at any time of the year so don't skip Thailand if you can't visit during those months!
Rainy season in Chiang Mai is between May and October when there are heavy but brief downpours. Despite the rain between May and October Chiang Mai is well worth visiting as the landscape is lush and green in rainy season. Chiang Mai is also quietest at this time so you can enjoy the temples, markets and rice paddies without battling against crowds of other backpackers. There's no need to worry about being chilly in Chiang Mai as temperatures rarely drop below 20°C all year round in Chiang Mai and peak between February and April when it can be as hot as 36°C
Phuket's warmest and busiest season is between November and April when temperatures are consistently above 30°C beaches are sheltered and seas are calm for swimming and diving. Phuket's low season is from May until October, despite this time being Phuket's rainy season most days are still hot and sunny. Many locals refer to this period as green season, as tropical plants thrive in the monsoon rain. As well as finding Phuket beautifully green, expect lower airfares, cheaper shopping prices and fewer crowds in towns such as Patong. The seasonal changes in the Phi Phi Islands are similar to Phuket, and like Phuket the islands are hottest and liveliest between November and April but cheaper and more laidback from May to October.
Bangkok is hot all year round. December is the coolest month in Bangkok but temperatures only drop as low as 20°C. Bangkok is hottest between March and May when temperatures peak at 35°C. March until May is wet season in Bangkok but the rain rarely lasts all day and usually falls late in the afternoon or early evening so most of the day can be enjoyed without the rain. When the downpours do arrive they're a welcome relief from the heat in the busy city.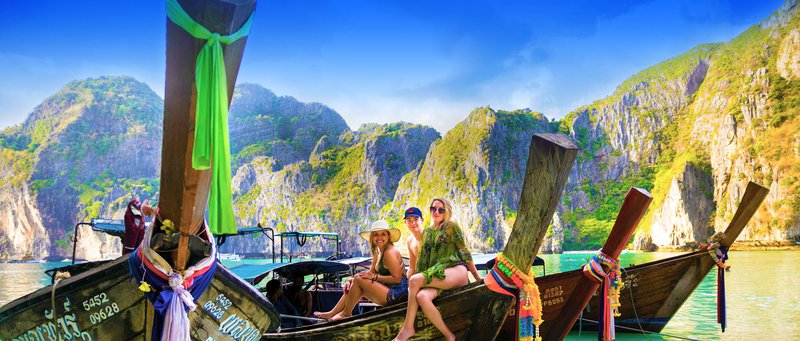 Sunshine & rain go hand in hand in a tropical country! 
Follow these simple steps to make sure you still get the best out of your trip, even if you do experience a little rain:
Bring a rain cover for your backpack and day bag.
Carry a dry-bag for your camera and other electronics.
Put your phone in a transparent zip lock bag so you can still use it if you get caught out in the rain.
Keep either a pac-a-mac, umbrella or waterproof poncho in your day bag.
Choose flip flops or sandals with strong grips to avoid slipping in the rain.
Embrace it! The rain won't ruin your trip unless you let it... accept the cool relief from the heat, take advantage of the interesting photo opportunities that misty skies bring, and have fun! 
---
Yearning to travel to far off places? Click here to start planning your backpacking adventure.


RETURN TO BLOG
NEXT ARTICLE