Everything You Need To Know About Songkran: Thailand's New Year Celebration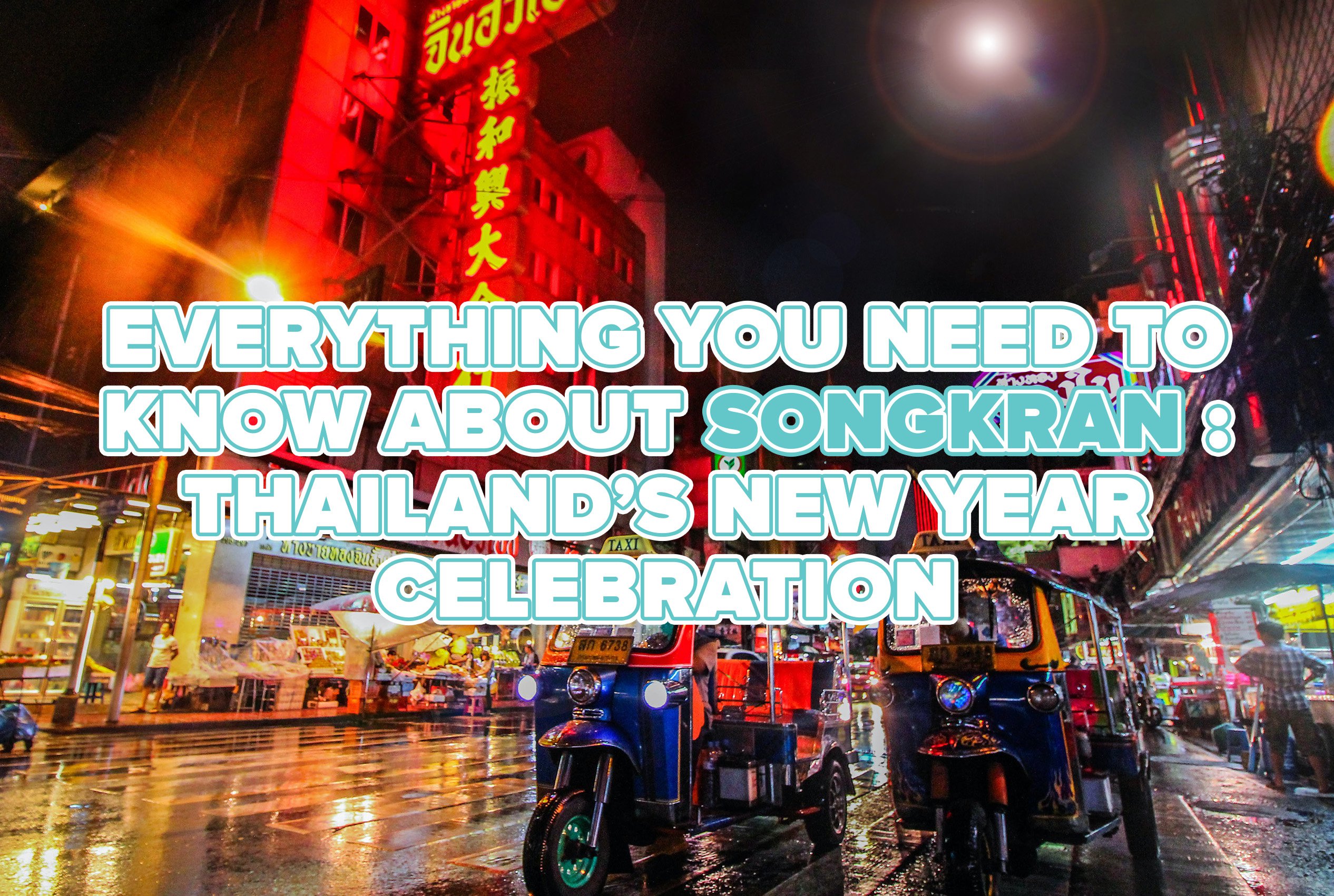 Published 03rd August, 2022
What is Songkran?
Songkran is the traditional Thai New Year and is very important to the religion and culture of Thailand. There are plenty of festivities to accompany the traditions across the whole country. If you happen to be travelling in Thailand during this national holiday, be sure to read up and get prepared for a wild few days! Trust us, it's like nothing you've ever experienced.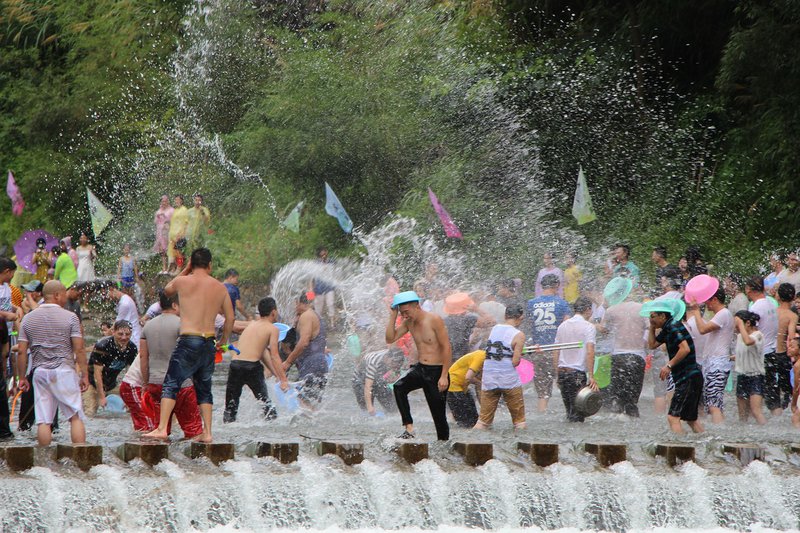 What do the locals do?
The holiday holds great significance for local religion and ancestry. Locals in Thailand will spend time across the holiday visiting temples, leaving offerings, carrying out processions through the street with religious symbols, and visiting and honouring their ancestors. The national holiday has even been extended in recent years to allow families more time to travel and get together for the celebrations. Aside from honouring family and other obligations of the holiday, there is also a massive water fight!
Did you say.... water fight?
Yes, yes we did! This holiday is often informally referenced as "the world's biggest water fight". This isn't the way the holiday has always been celebrated, it has transformed over more recent years into what it is today. 
Water has always been an important symbol for the holiday, representing the cleansing necessary to shift into the new year. As this symbol of renewal, people would splash water on images of Buddha and elderly people would have water splashed on them by their younger family members as a sign of respect. 
Today, the tradition has morphed into a much wilder scene. The streets are filled with people celebrating the festivities! Whether you're eating, listening to music, watching live performances, enjoying carnival rides, or any number of the fun things to do at this time, no one is safe. The streets are filled with people of all ages, heavily armed with water guns and buckets of water. Anyone and everyone will get soaked, often unexpectedly from behind. In some areas, the water war lasts for the entirety of the holiday, while in some areas it is only one day where there is an all-out war. Besides the water fights, there are plenty of other attractions to see during the midst of the spraying. Street vendors will be selling everything from food to more ammunition (water) for your weapons. It is truly a sight to see and is unlike anything you've ever experienced before.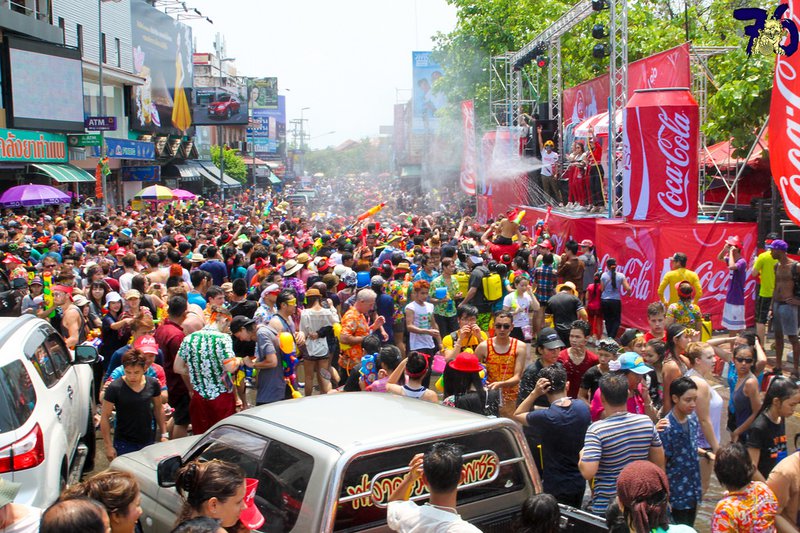 What do tourists do?
Although Songkran has so much meaning and importance to the local Thai people, tourists are always more than welcome to join in the celebrations! Just be prepared to get soaked - you can't avoid it... so you must embrace it! If you want to enjoy the wild scene, definitely go to any of the big cities like Bangkok, Chiang Mai, or Phuket. More tame experiences can be had, but not outside of your hotel or resort. As soon as you are on the streets, it's fair game!
How do you prepare?
If you are ready to take on this amazing holiday and get involved in the chaos, it is best to be prepared for it! Be sure to get stocked up on all the water guns and buckets you'll need. It's also a good idea to wear colourful clothes to fit in with the local attire of the festivities. Wear protective eyewear if your eyes are sensitive to water, and if you're hoping to bring a phone or camera make sure they're waterproof or put them in a ziplock bag!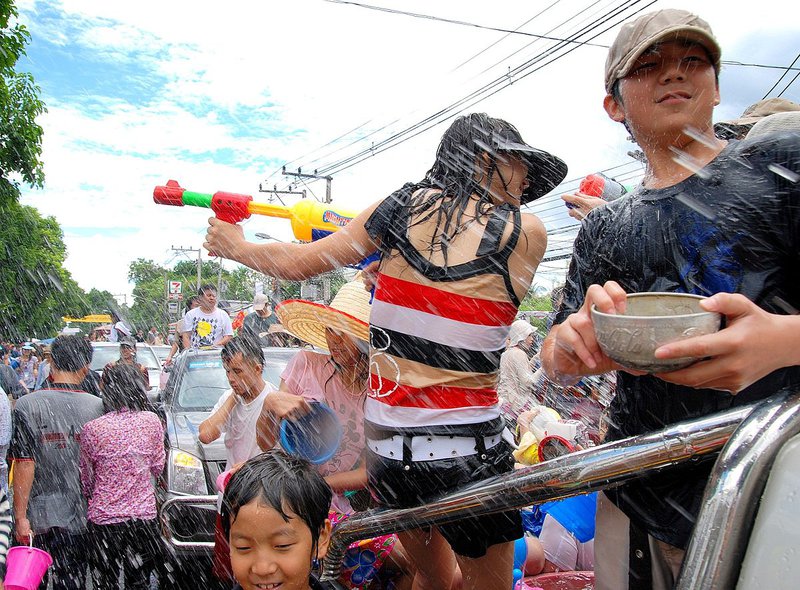 ---
Being in Thailand for Songkran is a totally wild experience. Whether you've already visited Thailand or not, participating in this holiday is an experience you can't find anywhere else. Sound like something you want to participate in? Check out INTRO's small group tours in Thailand and start planning your adventure! 

RETURN TO BLOG
NEXT ARTICLE