Thailand Planning To Fully Reopen By November 2021
Published 25th October, 2021
LAST UPDATE: OCTOBER 25, 2021
Thailand's Prime Minister has announced that Thailand will fully reopen to fully-vaccinated travellers from approved countries in November 2021 (pushed back from the original plan of mid-October). With Thailand opening we are so excited to announce that we will be kicking off our Thailand group tours in January 2022! 
On October 11, Prime Minister Prayuth Chan-ocha announced that fully-vaxxed travellers from low-risk 'approved' countries will be able to enter Thailand with no need to quarantine.
The list of 46 'approved' countries includes the UK, USA, China, Germany, Singapore, Australia, Germany, Sweden, France, Denmark, Norway, Poland, Canada and more countries will be added from November/December. Woohoo, Thailand here we come!

Travellers will still need to present proof of a negative Covid test when they land and test once again upon arrival, but then will be able to travel freely. This significantly loosens current restrictions in place for vaxxed tourists who at the moment must do 7 days of hotel quarantine under the 'Sandbox' programs. 
The Prime Minister acknowledged the bold move, saying that welcoming tourists back is necessary to restart Thailand's tourism industry.

"I am, therefore, setting a goal for us to be able to declare Thailand fully open, and for tourism centres that are ready to do so even faster," Prayuth Chan-o-cha said at a recent press conference.
As the global vaccine rollout has gained momentum, the question on everyone's lips has been 'when will countries reopen?' Coming directly from Thailand's Prime Minister, this announcement is a hugely promising indicator of travel to Thailand back on the cards!
Island-hopping, mouthwatering food, tropical sunshine on our faces… safe to say we're pretty pumped at the idea of travelling through the stunning country of Thailand in January 2022. You could be sipping on cocktails at sunset, hanging with elephants, or sleeping on floating bungalows in just a few months time....
Thailand has already been welcoming vaccinated tourists from July with trial 'sandbox' schemes. These schemes allow fully vaccinated travellers to fly into Phuket or Samui without needing a strict quarantine, but still requires arrivals to stay on the island for 7 days before going elsewhere in the country. These initiatives have been fine-tuning things for country-wide reopening in November 2021.
Head to our 'When Can We Travel To Thailand In 2021?' blog for more detailed information about travelling to Thailand. For news on current border restrictions in INTRO's other destinations, find our full range of travel updates here.

As the world gets its groove back and travel restrictions ease, there's no doubt tourism will return with a surge in demand. Grab your passport and dust off your backpack - now is the time to get planning for 2022!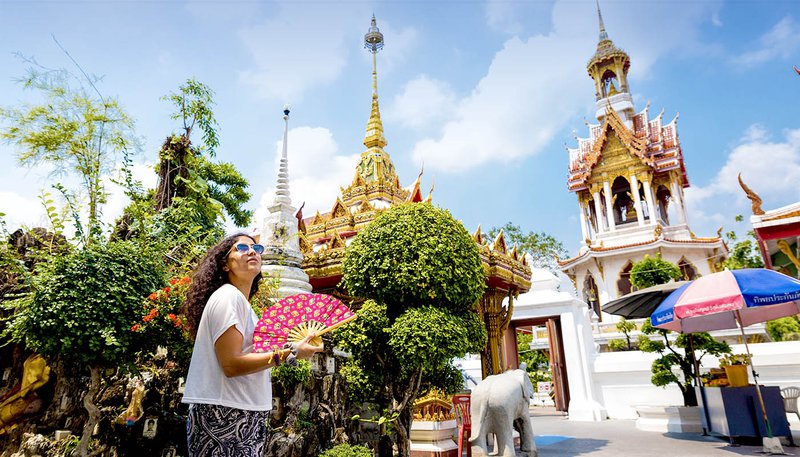 ---
If travelling Thailand sounds like your kind of adventure, check out our Thailand small group tours here. Start dates are available from January 2022, but get in quick!
With expertly crafted itineraries, the guidance of a knowledgable group leader, full end-to-end support, and a new group of friends to make memories with, our trips are the ultimate way to discover a new country! With flexible booking policies and complete support during this uncertain time, you can be confident booking with INTRO. Just imagine that first sip of an airport beer… aren't you deserving of a holiday by now?
RETURN TO BLOG
NEXT ARTICLE