The 10 Best Day Trips From Sydney
Published 02nd January, 2017
Sydney is an incredible city, but even the most urban of us need to get out of the big smoke sometimes! Whether you're looking to go to the mountains, farms, or beach, we've got you covered. Here are 10 of the best day trips you can take from Sydney. 
1. Royal National Park
Located just an hour train ride from Central Station, Royal National Park is one of the most accessible day trips from Sydney. There is no shortage of beautiful things to do and see in Royal National Park – from Figure 8 Pool to Wedding Cake Rock and Wattamolla Beach, you won't be bored! The coast walk is always beautiful – just be sure to wear comfortable shoes and bring lots of water! The train only leaves once an hour, so give yourself plenty of time to enjoy the stunning views!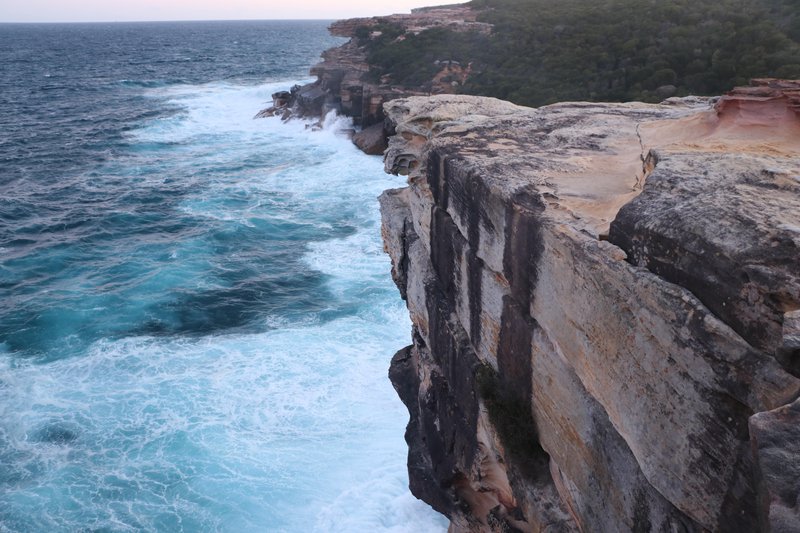 2. Blue Mountains National Park
Made famous by the Three Sisters rock formation, the Blue Mountains is the perfect nature getaway from Sydney. Sitting west of the city, Blue Mountains offers stunning mountain views, waterfalls, and plenty of hikes. Easily accessible by train or car, you have the choice of going by yourself or going with a tour company to show you the highlights. For the more adventurous bunch, you can spend a night or two in the park if you're interested in extending your trip!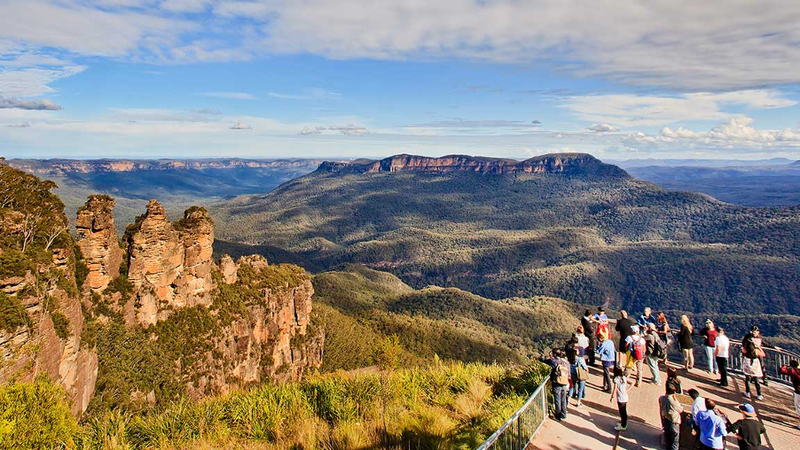 3. Jenolan Caves
Located west of Blue Mountains, roughly a three-hour drive outside of Sydney, Jenolan Caves can either be done as a day trip on their own or combined with a visit to Blue Mountains National Park. Featuring crystal formations, fossils, stalagmites, stalactites, and more, the caves are the perfect getaway for those looking to escape from the Sydney rain or heat. You can also take a leisurely walk along the Jenolan River walking track for views of the stunning Blue Lake. If you're looking to get into nature and see something unique, Jenolan Caves are the perfect destination.  
4. North Curl Curl Beach
Located in the suburbs of northern Sydney, North Curl Curl has been made popular by its stunning ocean rock pool. It's a great getaway for those who want to go to the beach but need to get away from the city crowds. If you're looking for something a little more active, you can start at Shelly Beach and walk north, passing Manly, Freshwater, Dee Why Beach, and more. Don't miss out on Tea Tree lookout for some incredible views!  
5. Palm Beach
Only a ~two-hour bus ride from the CBD, Palm Beach is the perfect suburban getaway. Relax on one of the several nearby beaches, check out the famous Avalon Rock Pool, or walk up to the beautiful Barrenjoey Lighthouse for some spectacular views! There are plenty of cute cafés and restaurants in the area for when you get hungry, and there's even a weekend market at Governor Phillip Park where you can buy crafts and food. 
6. Spit to Manly Walk
You don't even need to leave Sydney to experience this beautiful walk. While the Bondi to Coogee coastal walk is more well-known, Spit to Manly is often much less crowded and still offers stunning views. Put on some comfortable shoes, give yourself a few hours, and take in the views. You can walk it either way, but my advice is to start at Spit Bridge and treat yourself to good lunch from one of Manly's many cafés and restaurants when you finish! 
7. Jervis Bay
An easy (and gorgeous!) two-hour drive south of Sydney, Jervis Bay is a perfect beach getaway. You can relax on the beach, go kayaking or paddle boarding, or go walking in the national park. Be sure to spend some time on Hyams Beach, famous for its pristine white sand, sometimes called the whitest sand in the world. However, if you visit the beach, be respectful. As the popularity of the beach has skyrocketed, locals have had issues with littering and disrespectful tourists.  
8. Hunter Valley
For those looking for a boozy getaway, Hunter Valley's numerous wineries are the perfect escape from the city. Enjoy plenty of wine and stunning views as you learn about the history of the region. You can rent a car and do it yourself (just make sure to have a designated driver!) or book a tour and let someone else do the work. Some tours even include extras such as a free lunch and behind the scenes tours. Also suitable for a weekend getaway if you're looking for a longer trip, grab your wine-loving friends and get planning!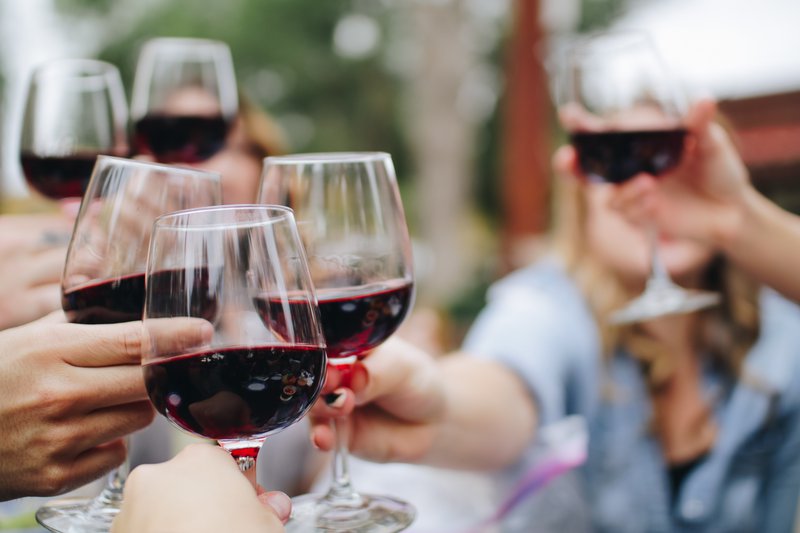 9. Mermaid Pools
Located southwest of Sydney, Mermaid Pools are one of Sydney's hidden gems. To get there, drive to Tahmoor and take a short hike to the stunning pools. If you're feeling fit, you can extend your hike out through Tahmoor Gorge – highly recommended if you have the time. It's a gorgeous spot to spend a day, and you'll often find locals relaxing there in the summer. However, be warned - if you're looking to take a dip, there is no safe way to enter/exit Mermaid Pools and we recommend swimming elsewhere in the area.  
10. Port Stephens
You'll get to visit Port Stephens with our Australia trips, where you'll do everything from surfing down giant sand dunes to watching dolphins to feeding friendly wild kangaroos! Port Stephens is a little too far from Sydney for a day trip, but it's perfect for a weekend getaway! If you visit in the winter or early fall you may even be able to witness the largest whale migration in the world. Whether you're looking for adventure, nature, or simply a relaxing getaway, Port Stephens has everything you need.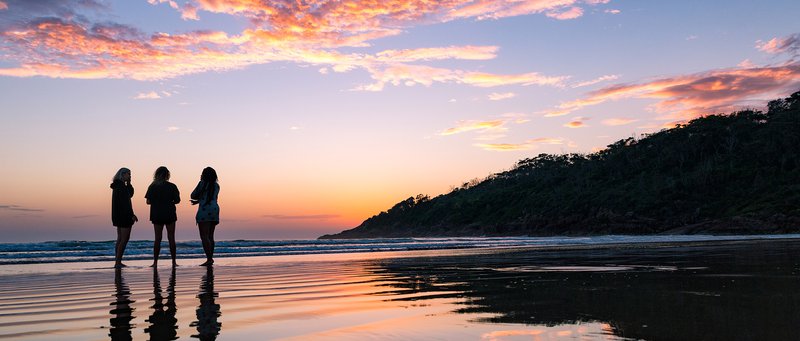 Ready to explore more of what Australia has to offer? Start your Aussie adventure here! 
RETURN TO BLOG
NEXT ARTICLE