Top Ten Things To Do In Ho Chi Minh City, Vietnam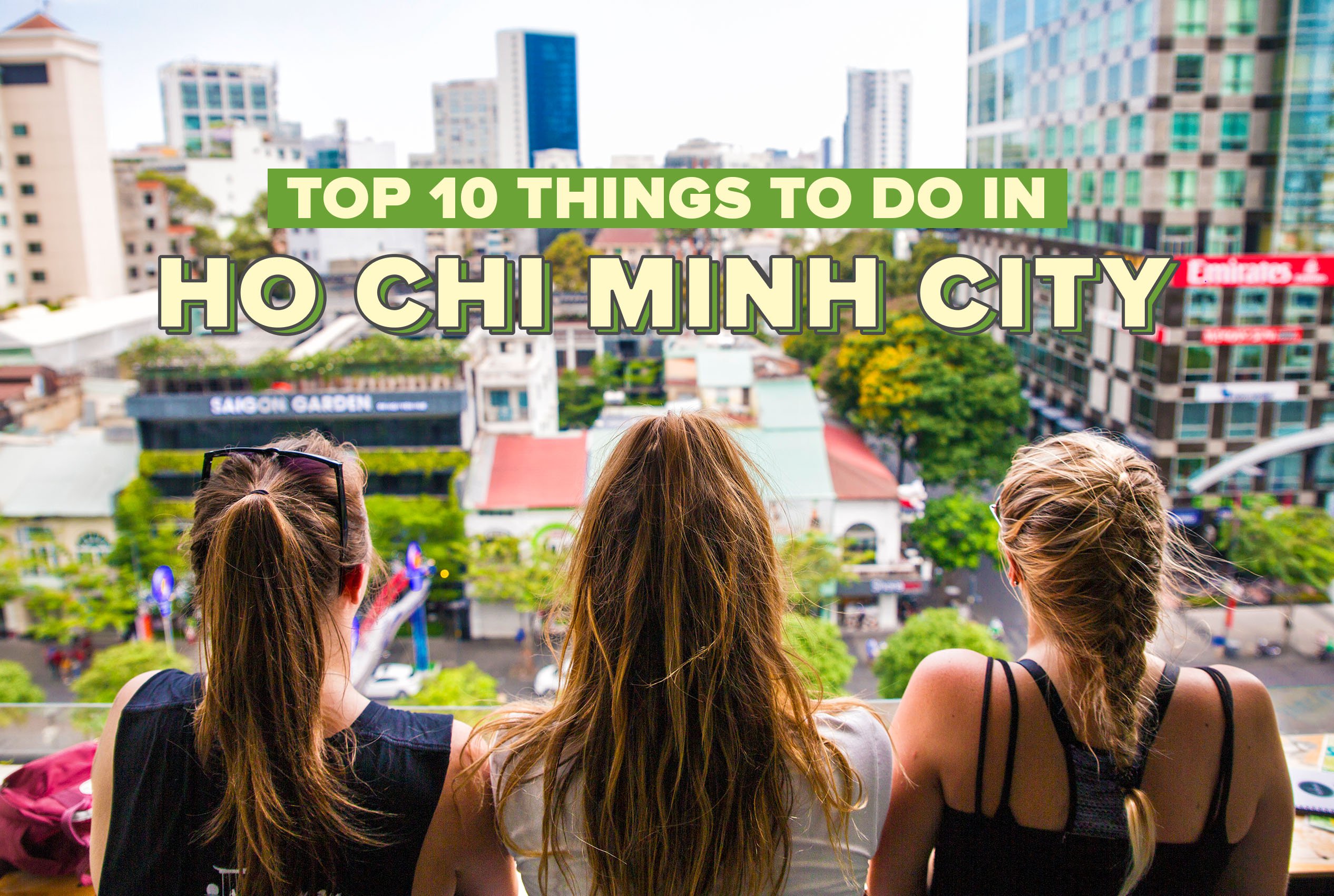 Published 09th November, 2020
Welcome to Ho Chi Minh, South East Asia's most underrated city! We love this bustling metropolis for its movie-worthy skyscrapers, iconic French Colonial architecture, and a smattering of leafy parks. Vietnam's former capital is home to over 8 million people and spans 19 districts, so we're here to help you navigate your way amongst the chaos. Found yourself with some downtime and looking to tick off everything on offer? Dive straight into the killer food scene, get cultured with some Vietnamese history, and take advantage of the renowned shopping scene. Here are our top things to do in Ho Chi Minh City, Vietnam!
1) BITE INTO A FRESHLY TOASTED BANH MI & SLURP UP A BOWL OF PHO
Any Ho Chi Minh City adventure should start off with two of Vietnam's most popular street eats. These delicious staples are cheap, brimming with flavour, and can be found around every corner. I like to head straight to the Ben Thanh Street Food Market, or the vegan-friendly Royal Saigon Restaurant.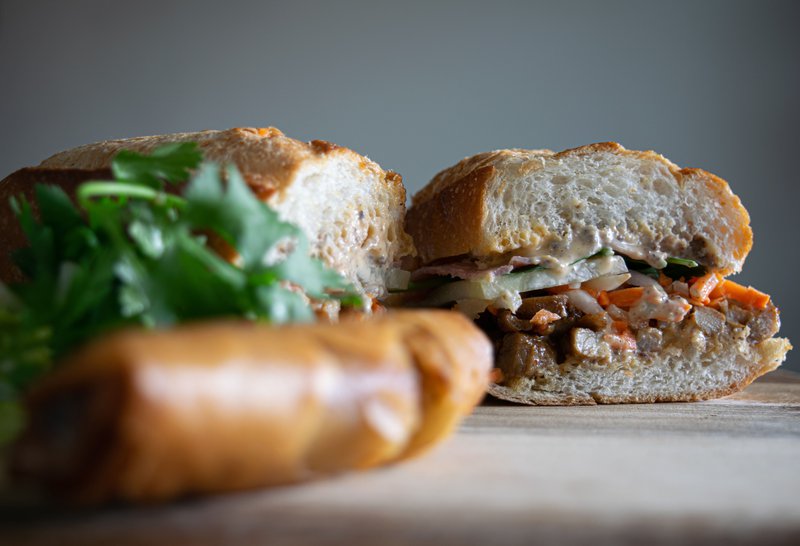 2) VISIT THE WAR REMNANTS MUSEUM
The Fall of Saigon in 1975 marked the end of the Vietnam War and the beginning of the reunification of Vietnam. This popular museum is a good starting point for anyone interested in learning more about the war or seeing old US army machinery, such as a Huey chopper parked up outside the building. Just bear in mind that the exhibits do feature quite a bit of propaganda! 
3) JOIN THE LOCAL PARK ACTIVITIES AT DUSK
In the evening the residents of HCMC flock to the parks for fitness and recreation activities. It's the perfect place to people watch and get involved in the impromptu Zumba classes, ballroom dancing, or games of Da Chau (kick shuttlecock). 
4) HAGGLE IN HCMC'S OLDEST MARKET
District 1's Ben Thanh Market has become one of the city's landmarks. Think hundreds of bustling aisles teeming with local goods. There is a separate fixed price and haggling section, so make sure you get in the spirit and have a go at negotiating the best prices. Visit in the evenings to see the surrounding roads also transformed into an outdoor market.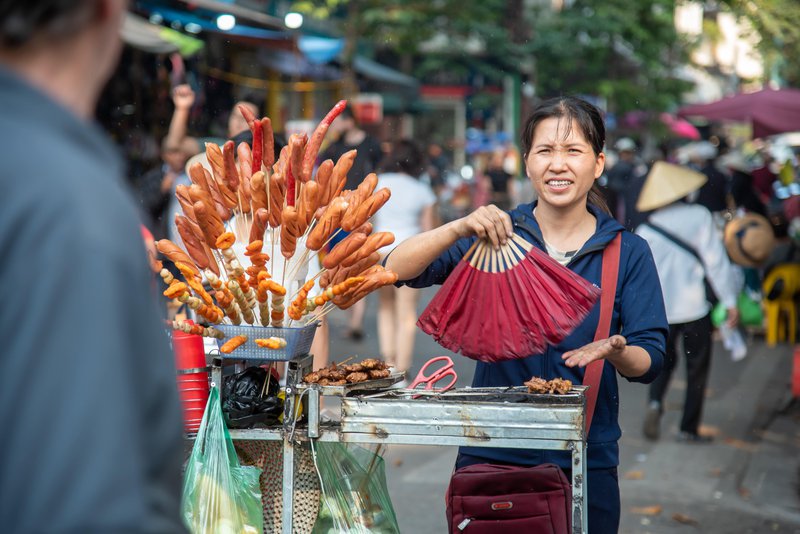 5) HEAD TO CHURCH
Hit the pavements to discover HCMC's many cathedrals when travelling Vietnam. There's Notre Dame, a Roman Catholic structure built using imported French materials, and the Instagrammable Tan Dinh Church, notable for its bright pink exterior!
6) BE AWED BY THE BAMBOO CIRCUS
This is an incredible performance shown as the spectacular Saigon Opera House, one not to miss. Secure tickets online in advance so you don't miss out!
7) DROP IT LIKE IT'S HOT ON BUI VIEN
Vietnam's answer to Khao San Road, this is the best place to experience HCMC's crazy nightlife. Expect loud thumping bassy tunes and cheap buckets to drink from. It can get busy, so keep an eye on your valuables! For a more chilled nighttime experience, grab a cocktail at a rooftop bar on Ngyuen Hue.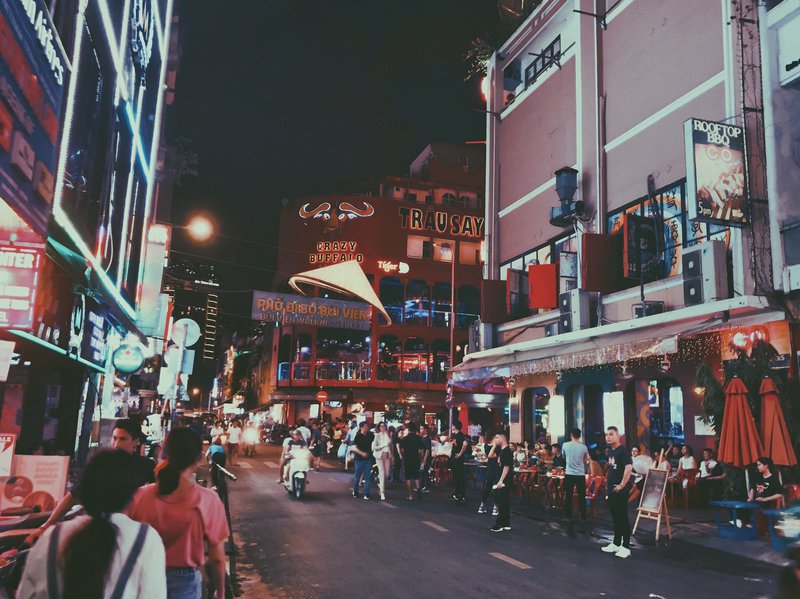 8) PAMPER YOURSELF WITH A TRADITIONAL VIETNAMESE MASSAGE
Beauty clinics here offer an array of treatments, what better way to relax? Vietnamese massages are stimulating deep tissue treatments that focus on pressure points, muscles, and tendons to rejuvenate you!
9) ENJOY PANORAMIC VIEWS FROM THE BITEXICO FINANCIAL TOWER 
Recognisable to Marvel fans at Stark Tower, hit up the Bitexico Sky Deck for great views over the city. Beer lovers can pay a bit extra to do the popular Heineken Experience. 
10) TAKE A TRIP OUT TO THE CU CHI TUNNELS & MEKONG DELTA
This is an absolute must-do for anyone with an extra day or two on their hands. A night at a homestay in the Mekong will give you a unique glimpse into how the locals live, and crawling through the network of underground tunnels used in the war is a real eye-opener.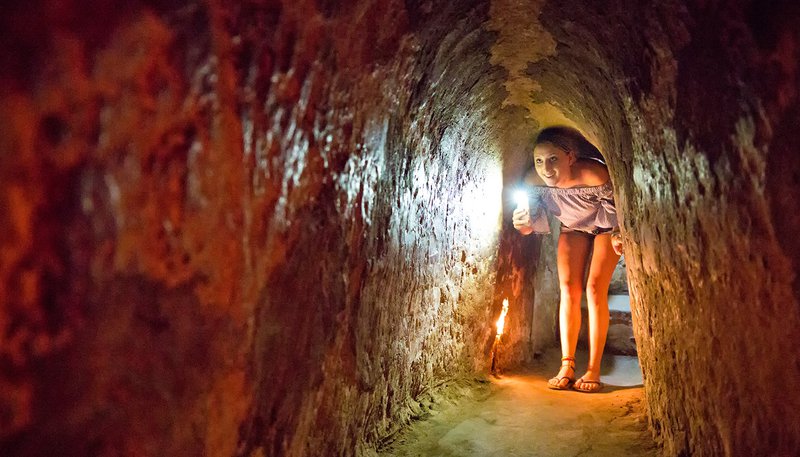 ---
And that's a wrap on our top things do to in Ho Chi Minh City, Vietnam! If you're keen to experience all that Vietnam has to offer, check out our epic Vietnam small group tours here. From plunging limestone cliffs and dense rainforest to bustling cities immersed in history, Vietnam is full of incredible hidden gems, unique activities, and incredible locations waiting for you to explore.

RETURN TO BLOG
NEXT ARTICLE