How To Make Your Travels More Meaningful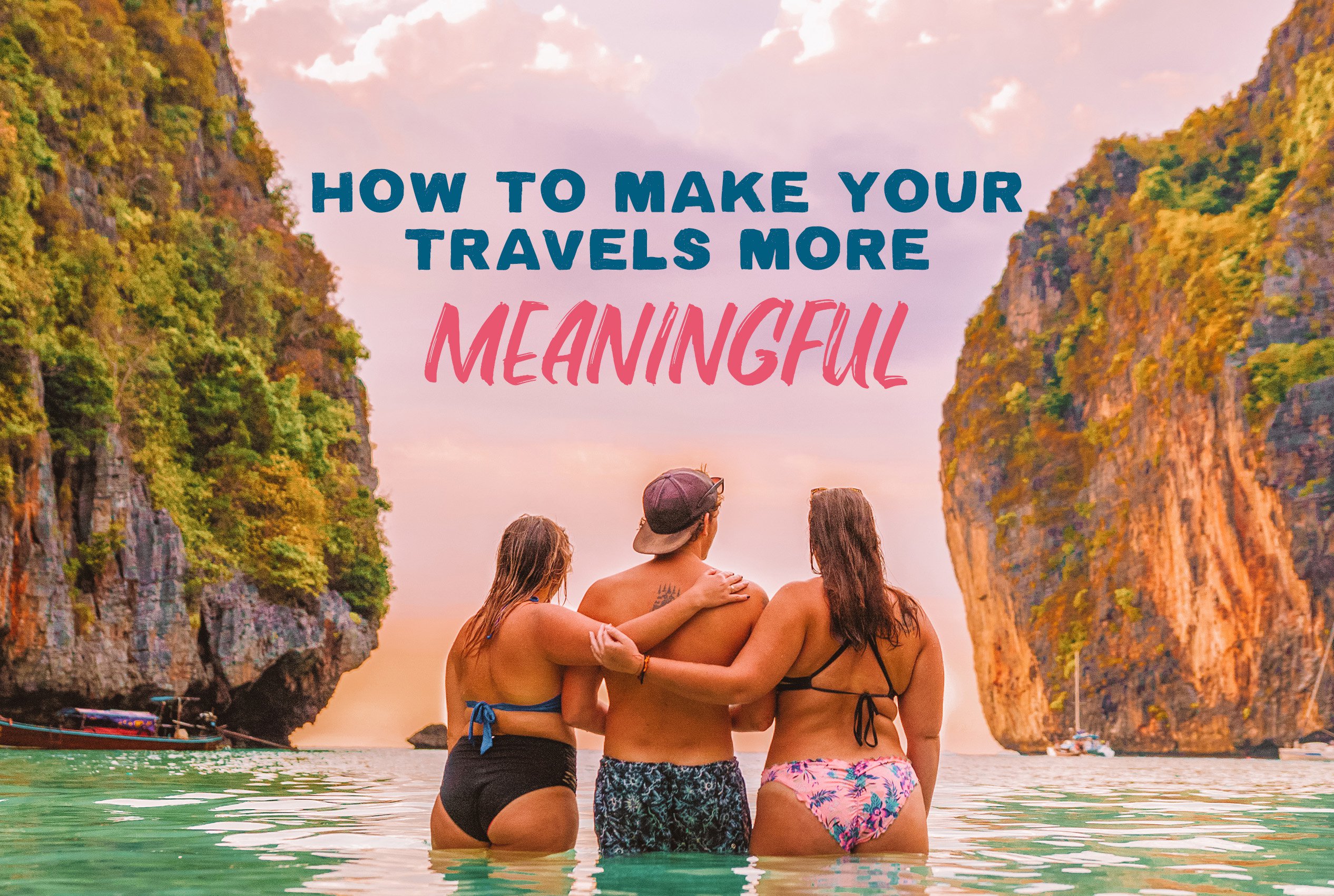 Published 19th September, 2019
Travelling can change you as a person, but only if you let it! Here is some of our advice on how to actively make your travels more meaningful.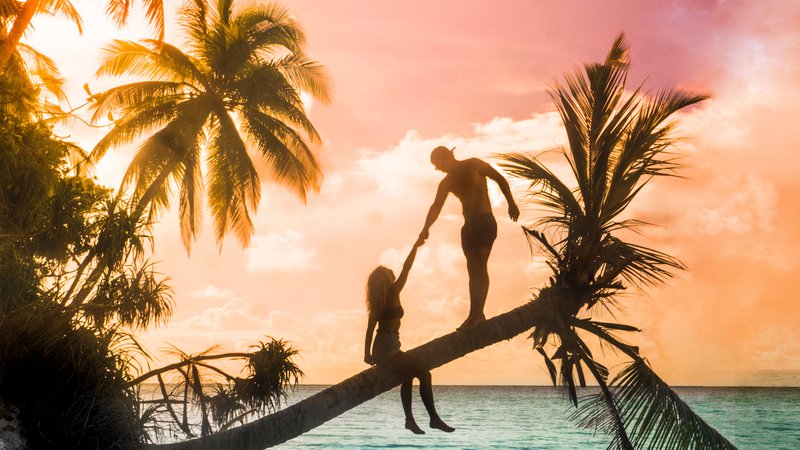 Take a Break from Your Phone
When travelling, remember that you're taking a break from normal life, so don't let your problems from back home interfere with your experiences. It's great to take pictures but don't miss out on real moments because you were stuck deep into your phone. Sometimes devices can even be triggers for stress by reminding you what you have to do when you get back, so leave it for later and remember why went away in the first place. It was probably to relax and get out of your usual routine, not to spend the whole time looking for wifi and staring at your screen, so free your mind and enjoy your time released from the tethers of the internet!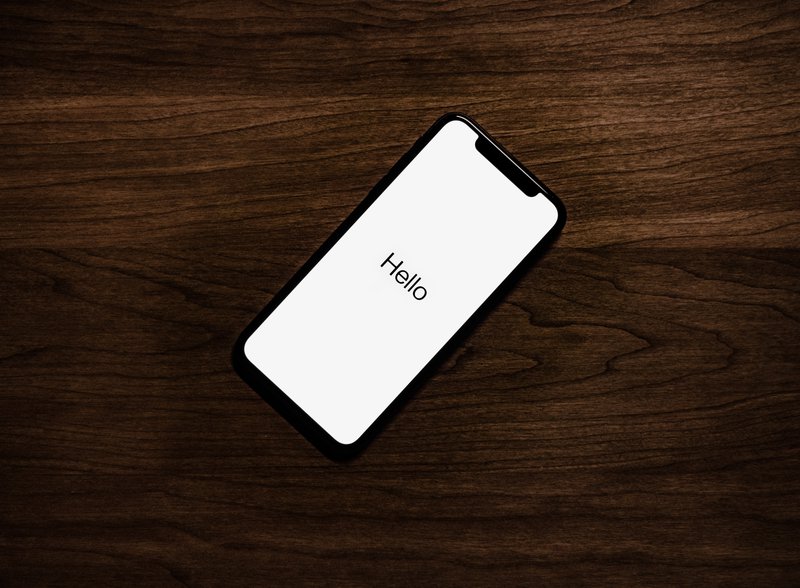 Refresh Your Body & Soul In Nature
Take a deep breath, feel the water on your skin, smell the nature around you, and relax. Absorb everything, be present. Sometimes this is what you really need. Listening to your body is so important, and taking a break from the busy environment of big cities might be just what your mind is asking for. Use the power of nature and renew your energy for a restart when you go back home. Maybe try some yoga and meditation as well! You never know what new, healthy habits might stick with you for life.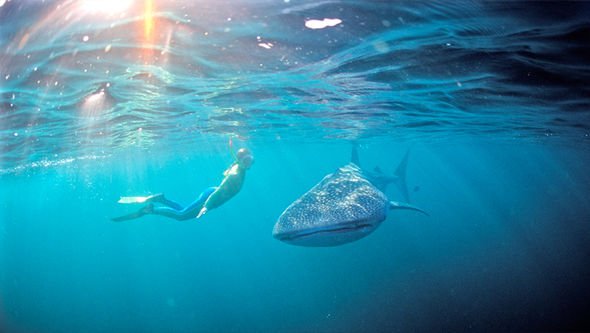 Take Time for Yourself, Really!
Getting out of your comfort zone is the most amazing adventure you can have. While you are travelling, open your mind to what is right in front of you and you will significantly grow from it. Pay attention to the details, different perspectives, and you will end up finding yourself in ways you wouldn't be able to at home. Absorb foreign environments, learn from new cultures, make new friends, and seek new experiences. The experiences and memories you gain through travelling are something no one can ever take from you.
Embrace Golden Hour
One of the great wonders of the world is not listed on Google or anywhere else, and it happens at the end of every day. Our breathtaking sunsets shouldn't be taken for granted. This is the time to relax, empty your mind, and appreciate the completion of another day in this crazy rollercoaster that is life. It is time to be grateful for what you have taken out of your to do's list today and to plan for tomorrow. If you don't feel like planning, no need to worry, things will always work out, but never forget to enjoy every moment by being present.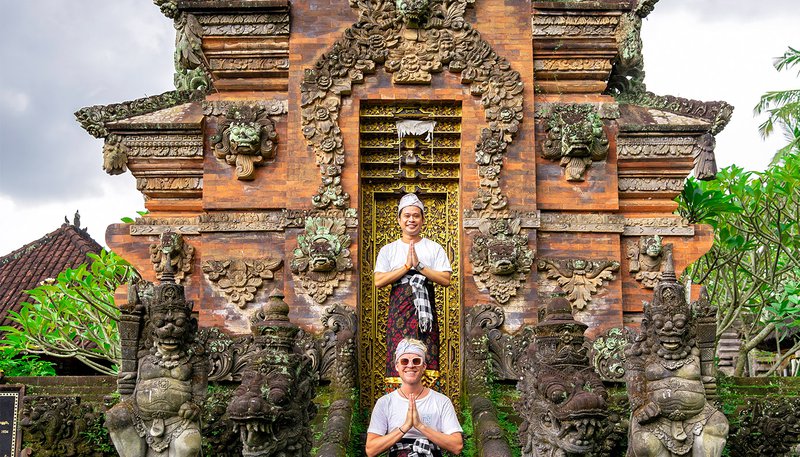 Make Your Experience Worth it
What good is travelling if you come back as the same person you were when you went? Humans live in constant metamorphosis and fortunately who we are today is not who we were yesterday and who we are going to become tomorrow. This is because people have the power to change. We are able to absorb knowledge from everyone and everything we experience and when travelling this is no different. In fact, when you are abroad and living a cultural immersion you are even more exposed to the unknown and to opportunities for changing your current perspectives and perceiving things in a different way. Use it in your favour, always push yourself forward, never backward.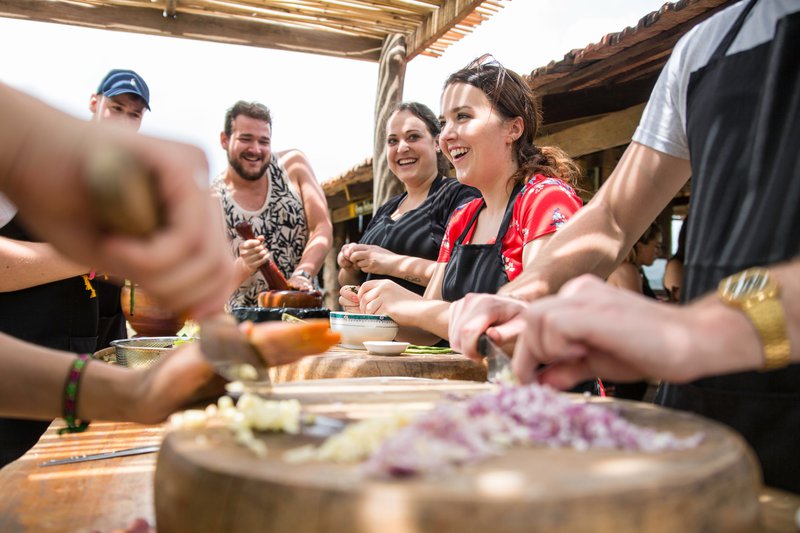 ---
So what are you waiting for? Whether it's around Asia, Australia, or beyond, you better get started! Wherever you travel, you'll find adventure. 
Check out our group tours here! With expertly crafted itineraries, the guidance of a knowledgable group leader, full end-to-end support, and a new group of friends to make memories with, our trips are the ultimate way to discover a new country! Oh, and did we mention that all of the activities on our itineraries are included? You heard right - everything we mention is included in the tour - no extra payments required. 

RETURN TO BLOG
NEXT ARTICLE