What To Prepare Before Going To Japan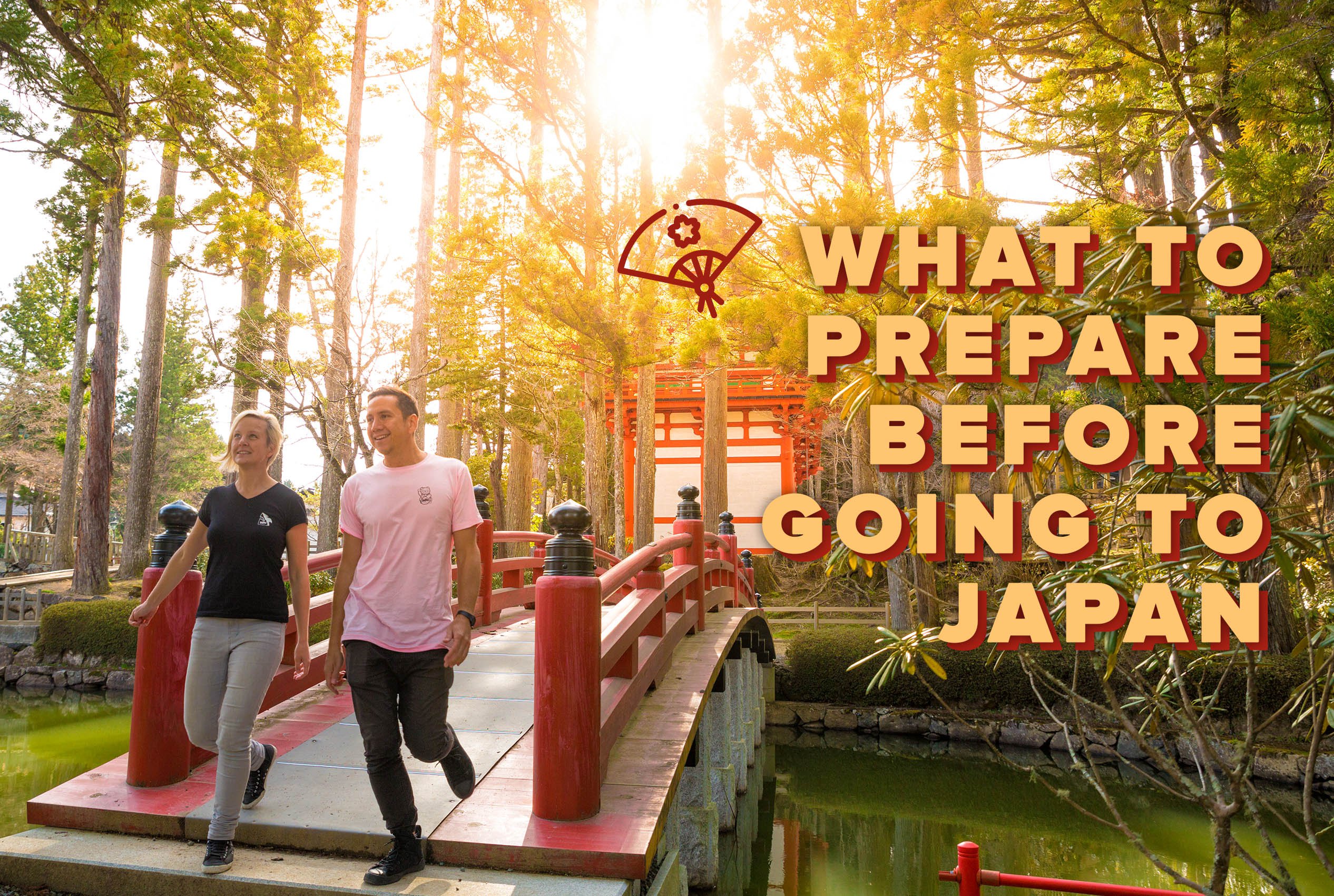 Published 30th October, 2023
Whether you're keen to check out ultra-modern cities, jumping at the chance to scale Mount Fuji, salivating at the thought of sashimi, or hoping to get your insta-fix during cherry blossom season, travelling Japan is a wondrous adventure. With so much to see and do, planning a trip to Japan can be daunting, which is where we come in! Armed with a little bit of know-how, every traveller can avoid that last-min flurry of stress. Read on for our full guide of what to prepare before going to Japan.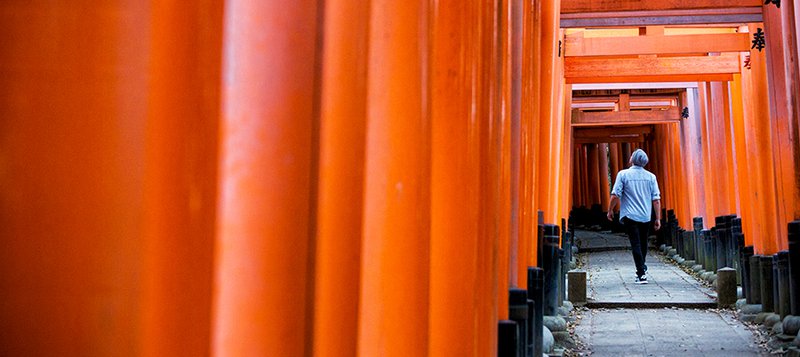 JAPAN TRAVEL TIPS
Check your visa requirements
After booking your flights, getting your visa sorted to travel to Japan is priority one. Good news: most nationalities including the UK, Europe, Australia, NZ, Canada, USA, Scandinavia and Brazil will generally recieve a 90-day visa on arrival for free. But if you're travelling on a passport from China, Indonesia, Vietnam, Philippines, India, Russia or any of these countries, you will need to obtain a visa from your local embassy before travelling. Also ensure your passport has at least 6 months until it expires from the date you arrive in Japan. 
Purchase travel insurance
Before travelling to Japan make sure to buy a comprehensive travel insurance policy for the most priceless thing - peace of mind. As the saying goes, if you can't afford travel insurance, you can't afford to travel! The islands of Japan were created by volcanic activity, meaning earthquakes are not uncommon. Ensure your policy covers natural acts of fate so you can have a worry-free trip to Japan. Need a quote? Click here.
Pick your season 
When to visit Japan? The million-dollar question. Unlike tropical countries in Asia, Japan has four distinct Northern Hemisphere seasons, so choosing when to travel depends on what you're after. Eager to ski? It's winter for you. After cherry blossoms? Spring is your season, but know that the crowds can be insane and you will need to book your visit at least six months, preferably a year or more, in advance. Summer is the hottest season, but full of local festivals and fewer crowds. Finally, autumn brings beautiful foliage and cooler weather that makes long sightseeing days more comfortable. Weigh up the pros and cons of each season to decide what season suits your needs.
Decide how long to travel in Japan
How long to travel around Japan varies from person to person. How much time can you spend away? How big is your budget? What do you want to see? If you only have a week to travel Japan, stick to visiting just a couple of cities. If you have a month or more you can aim to visit multiple regions and enjoy a slower, leisurely pace. See below for more info on planning a Japan itinerary.
Have an itinerary in mind
You don't want to land at the airport with no idea of what you're doing or where you're going! Organisation is key - have a list of what you want to see and do while in Japan so you can get straight to it. If you want to see the highlights of Japan over two weeks, and have some off the beaten path adventures along the way, check out INTRO Travel's 13 Day Japan Adventure group tour. With the company of a knowledgable group leader and bunch of new friends to travel with, group tours are perfect for solo travellers, backpackers, and couples who want the full experience of a country without the stress of planning everything. From sushi-rolling classes to bar hopping, to learning how to wield a sword like a Samurai, travelling on bullet trains to staying overnight in Buddhist temples, find out more about our Japan small group tour here!
Learn some basic Japanese 
Try to greet people in their native tongue when travelling! A little goes a long way, and with just a few basic words of Japanese you'll find the language barrier is not an issue. In major cities you'll have no problems getting by, but rural areas may require a little more sign language to communicate. It's all part of the fun! Click here for some basic Japanese starters, or have a look at the helpful phrases in the 'About Japan' section of our INTRO Travel app.
Know your money & take some JPY with you
Cash is king when travelling, so it's smart to have some Japanese Yen with you as the exchange centres in airports are known for cut-throat deals that'll rip you off. Once settled you can easily withdraw more cash from ATMs with your travel money card (or standard bank card, check with your institution before you travel to Japan). Convenience stores such as Family Mart have ATMs that actually will give you decent exchange rates. Hot tip: when you pay for bigger purchases by card, choose the option to pay in JPY rather than your own currency, as it's cheaper when you take into account international fees.
Buy tickets to popular activities in advance
To avoid disappointment at Japan's most popular attractions, make sure to buy tickets in advance. The Robot Restaurant in Tokyo, Sumo Wrestling, Tokyo Disney, traditional tea ceremonies, and Studio Ghibli are all activities you should organise ahead of time. If you're going to travel via bullet train it's definitely cheaper to buy a JR Rail Pass in advance. However, know that the pass does not cover all kinds of bullet trains, and there are a few. Calculate the journeys you plan on taking and whether the cost of paying for the pass is worth it. If you're only visiting one or two cities, it may not be. 
Get a SIM card for your phone
You can often find free wi-fi, but it's always a good idea to buy a SIM card for your (unlocked) phone to use during your trip to Japan. Having a SIM card whilst backpacking in Japan means you can stay in touch with friends and family back home, look up recommendations on-the-go, and find your way around with Google Maps, all without the shock of horrendous data roaming charges. SIM cards are cheap and you can pick them up from mobile providers or at an airport kiosk when you arrive.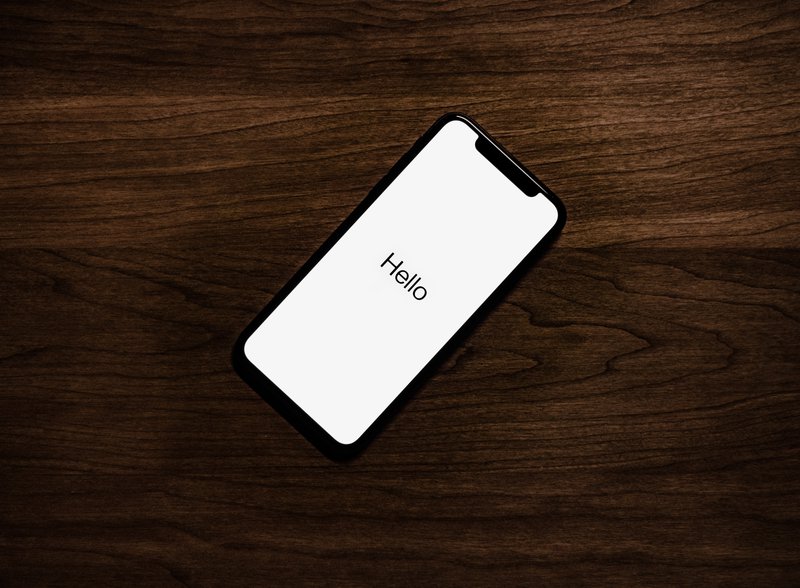 No need to drive
Thankfully, there's no need to drive while travelling in Japan. The public transport system connecting cities is A+, and hiring cars is expensive. Uber does *technically* exist but is scarce and expensive, so public transport is the best bet, or you can catch a standard taxi if you don't mind paying a premium. Driving in a foreign country is stressful anyway with all the different road rules, so sit back, relax, and let others do the driving. 
Research the best souvenirs to buy in Japan
There are countless weird, wacky and wonderful things you can buy in Japan to inspire nostalgia once you're home, so have a think about what to pick up so you leave enough space in your bag. Electronics, chopsticks, matcha tea, anime merch, folding fans, lucky charms, and ceramics are all hand crafted pieces significant to the Land of the Rising Sun. Rather than buying from big, tacky chains, support small vendors and feel good knowing your spending goes back into the local economy.
Know the cultural do's & don'ts
Let's be real, no one wants to be that annoying tourist. Japan is welcoming, but has some unique etiquette rules that may surprise you. In general, Japanese people are incredibly polite, so return the favour! For an embarrassment-free journey here are some handy etiquette tips to arm yourself with before travelling to Japan:
Avoid walking around whilst eating or smoking
Know how to properly use chopsticks, but don't play with them
Take off your shoes inside
Don't ask geishas for selfies or harass the sacred deer
Slurp your noodles (it's polite!)
Learn how to bow correctly when you meet, thank, and say goodbye to someone
Be quiet on public transport
Do not leave a tip (seems like the opposite of a polite act, but it is - good service is standard so tips are unnecessary!) 
Walk on the left side
Queue orderly
Pour drinks for others in your party when drinking
Avoid blowing your nose loudly in public
Don't burp at the tables
Stay off your phone in areas of respect (i.e. temples)
Avoid jaywalking
... and that's just a handful! For a full list, check out this article of cultural do's and don'ts in Japan. It may seem a lot to consider, but as a tourist you'll always be forgiven for making a mistake. The effort is what matters!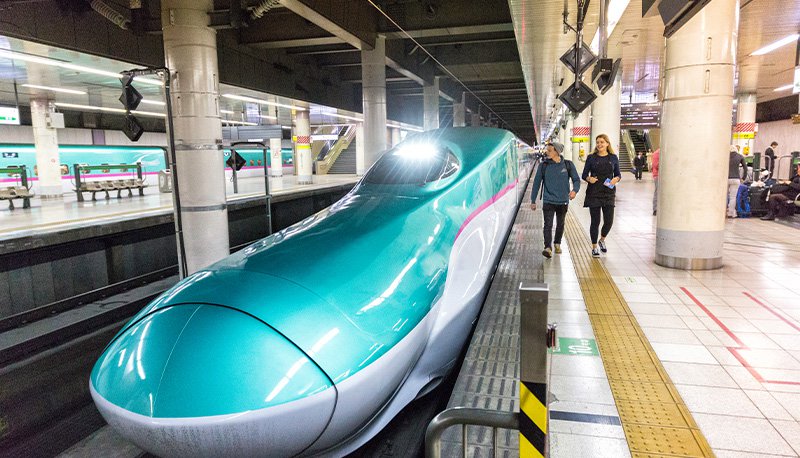 Try a mix of traditional & modern experiences 
Japan is a dynamic nation that seamlessly blends the past and present. With so much to see and do, it's a true bucket-lister's paradise. When preparing a trip to Japan, include some traditional activities in your plans, i.e:
Checking out a sumo tournament 
Paying your respects at temples and shrines
Soaking in an onsen
Wearing a kimono
Staying in traditional accommodation, such as ryokans
Joining an ancient tea ceremonies
Learning how to wield a sword from a real Samurai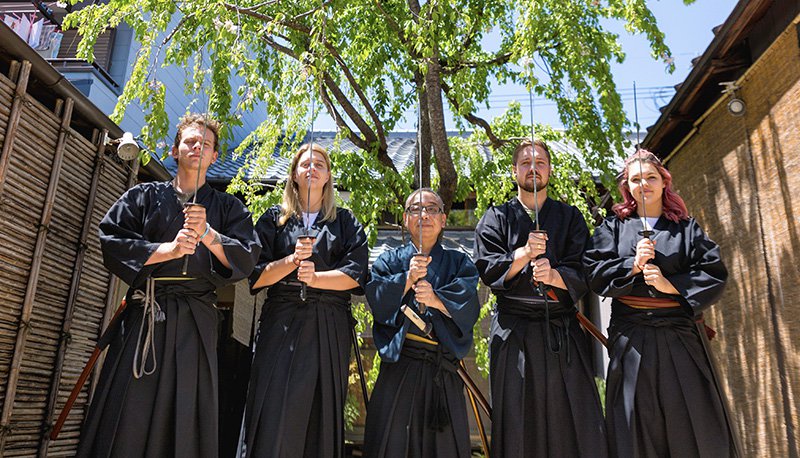 And for a taste of the ultra-modern on your trip to Japan, consider...
Dining at the Robot Restaurant
Staying in a capsule hotel
Using vending machines that dispense anything you can imagine 
Visiting a themed cafe
Finding hidden bars in Kyoto
Flying through the countryside on a bullet train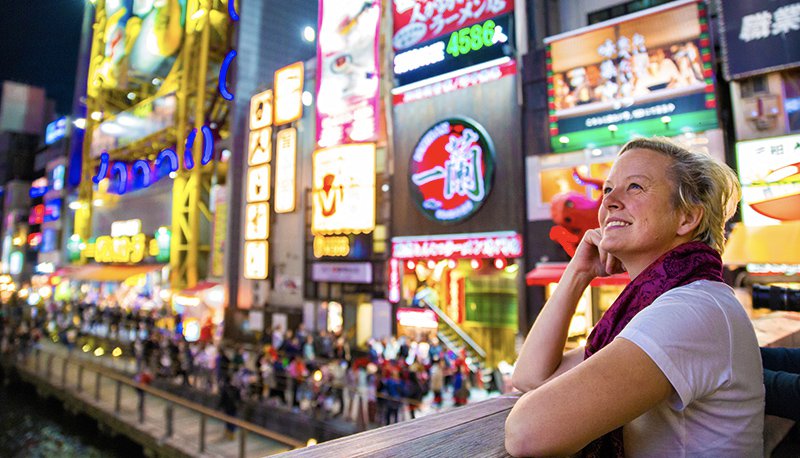 JAPAN PACKING TIPS
We always recommend bringing a backpack on your adventures and packing light! Given the amount of trains you'll catch whilst travelling Japan, you can imagine that lugging a colossal suitcase around platforms would be a hassle. Below are our top tips on packing for Japan.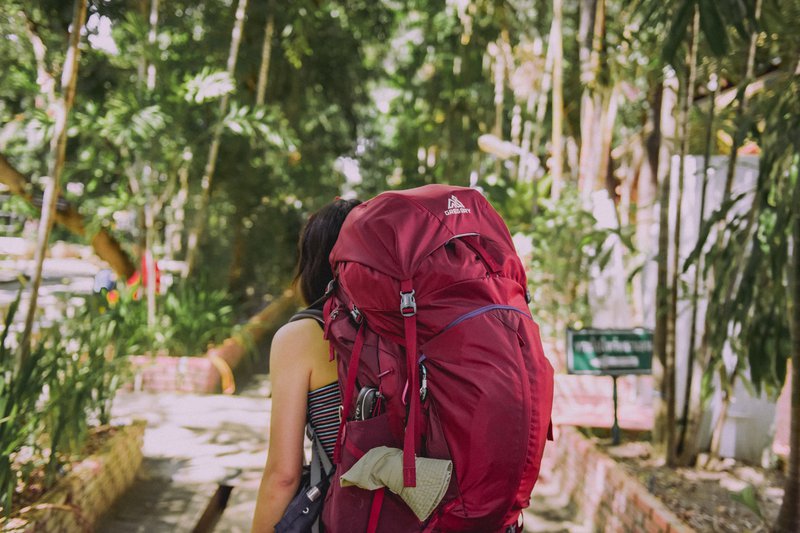 Make a list: List everything you need, then cull it. Why? Dragging around everything plus the kitchen sink gets old, especially when you don't use half of what you bring. Be ruthless in your selection! Things we recommend packing include:
Passport & flight tickets, of course
Travel insurance documents & copies of important information
Credit cards & some JPY cash
Phone & charger
Power adaptors for your electronics i.e. cameras, laptops
Casual, layer-able clothes suitable for the season you're travelling Japan in - will it be winter coats or sandals?
A 'nice' outfit for any nights you want to dress a lil' fancy
Light rain jacket
Warm jumper
Comfy shoes to walk in - you'll find shoelaces to be something of an inconvenience due to the amount of times you're taking shoes off, so go for something you can slip into
Sunglasses & sunscreen
Toiletries & any medication you need
A book or kindle to read - perfect for long train journeys
Refillable water bottle and reusable cutlery to cut down on single use plastics
Maximise space: Packing cubes and compression bags will save your life. They help compartmentalise your things to squish them up real tight. More room to bring gifts home!
Check your luggage weight restrictions: Do this before going to Japan so you don't have to ditch anything at the airport. 
Avoid packing fragile or valuable things in your checked bags: Expensive camera or laptop coming with you to Japan? Keep it in hand luggage.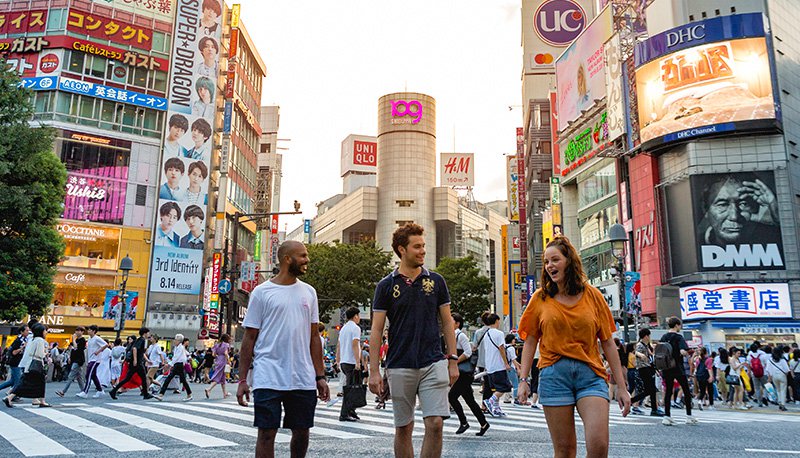 READY TO SAY KONNICHIWA?
Now that you're equipped with our best advice for what to prepare before going to Japan, we're confident you'll have the adventure of a lifetime travelling this beautiful country. Whether it's a soak in an onsen, sushi-making class, cosplay convention, or sumo tournament, there's an incredible experience waiting for you in Japan. 
---
Sushi on your mind? If you're backpacking, going on a gap year, or travelling with a group of mates eager to explore the best of Japan, check out INTRO's Japan Adventure small group tour. Over 13 days you'll visit Tokyo, Nagano, Hakone, Osaka, Koyasan, and Kyoto, and learn to roll sushi, wield a sword like a Samurai, fall in love with enchanted castles and spend the night in the company of monks in a 1000 year old Buddhist temple. With the guidance of an experienced group leader, plus a new crew of mates to make memories with, Japan Adventure is the ultimate way to travel Japan. 

RETURN TO BLOG
NEXT ARTICLE