Why Doing A Group Tour In Thailand Was The Best Decision I've Made
Published 05th January, 2017
Going into my trip to Thailand, I had no idea what to expect. I'd never done a group tour before and was used to my independence and having the freedom to choose what I wanted to do each day. I was also coming off the solo backpacking trip of a lifetime and wasn't sure how I felt about following a structured itinerary. That said, I was excited to relax and let someone else worry about getting from point A to B and where we were going to stay that night.
The roughly 12-hour journey from Sydney to Bangkok (with a layover in Singapore) went smoothly (shoutout to Singapore Airlines for having the entire first season of The Handmaid's Tale to keep me entertained), but by the time I landed I was exhausted. I stumbled through customs and immigration in a haze, to be greeted by Jess, one of my group leaders, and two fellow travellers who would become some of my closest companions on the trip. Despite my weariness and culture shock, I was immediately relaxed. The flight was the hard part – I didn't have to worry about anything else. If I needed anything, Jess was there.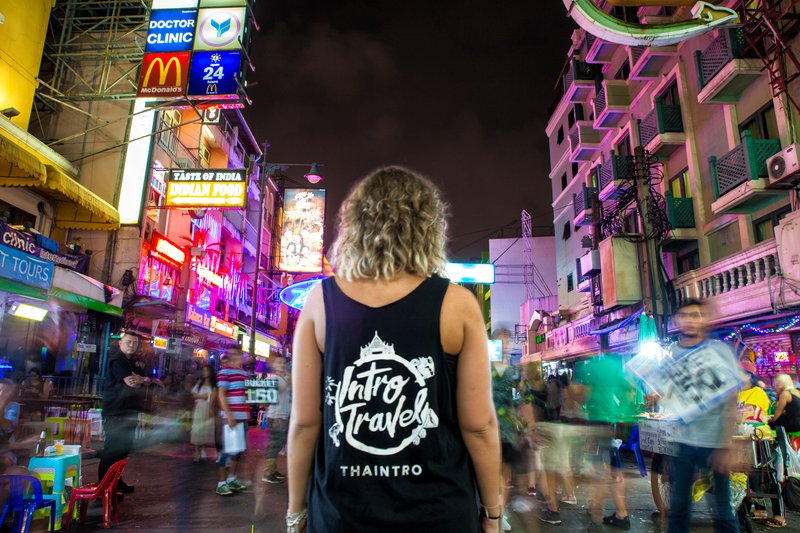 I had no idea what to expect from Bangkok, but my days there were amazing. I ate delicious food, discovered my love for the best mangos on Earth (seriously – do NOT miss out on Thailand's mangos), and went everywhere from glittering temples to peaceful parks to sky-high bars (84 stories to be exact) and back.
I got an amazing (and cheap) traditional Thai massage from a woman who got out knots I didn't even know I had, which was much needed after a 12-hour flight. I was amazed by the diversity of the city and its propensity for contradiction. We got blessed by a Buddhist monk and experienced the insanity of Khao San Road's nightlife – complete with street vendors offering everything from laughing gas to woven bracelets with lewd sayings – in the same day. Everywhere you turn in Bangkok there's something new to see and experience, and I couldn't get enough.
Normally, a city like Bangkok would've made me anxious. I wouldn't have known where to stay, whether it was safe to walk around in certain areas alone, how much to pay for tuk tuk rides, etc. But because I didn't have to worry about transportation or booking anything, I was able to relax and fully enjoy the experience. This sentiment rang true throughout the entirety of the trip – from Bangkok to Khao Sok and Koh Phangan, I was able to de-stress and take in all of the amazing activities. I would never have thought to take a traditional Thai cooking class or try Muay Thai (with a two-time world champion!) on my own.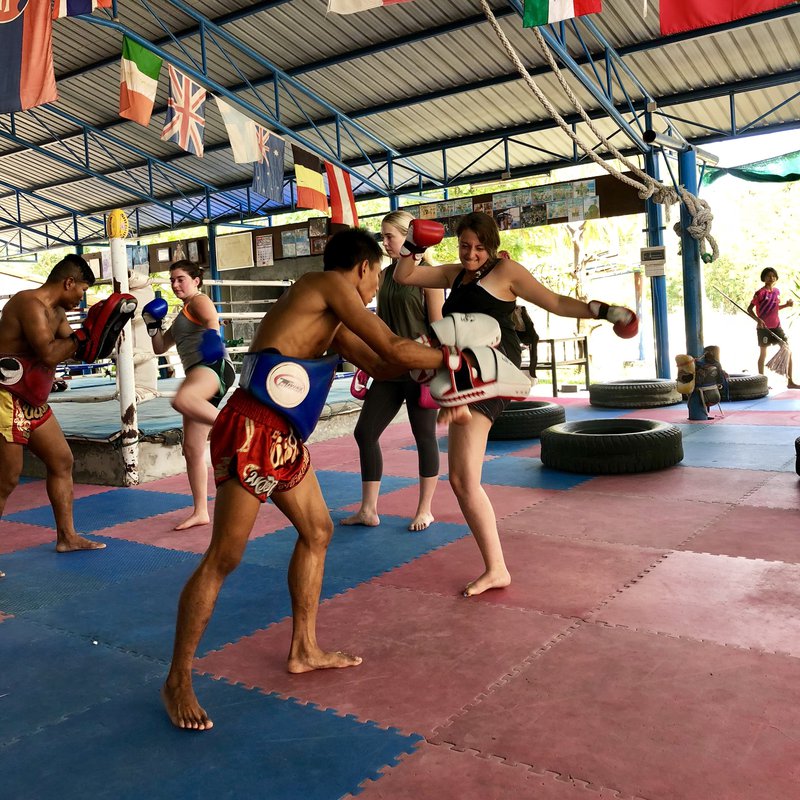 I also most definitely would not have stayed in accommodation as nice as I did – beachfront bungalows in Koh Phangan complete with an infinity pool? My idea of luxury was a hostel that had both bedside outlets and in-room lockers. It was the true, relaxing paradise that people picture when they think of a Thai island vacation. 
However, my favourite night was most definitely the floating bungalows in Khao Sok National Park. No WiFi, no phone signal, nothing but stunning limestone cliffs and deep blue water. I had no clue that there was a national park in Thailand prior to this trip, and even if I had, I doubt that I would've been able to visit. But the trip made it so easy, seamlessly arranging multiple forms of transportation to make getting to a lake in the middle of nowhere a breeze. There was no way I could've done that on my own.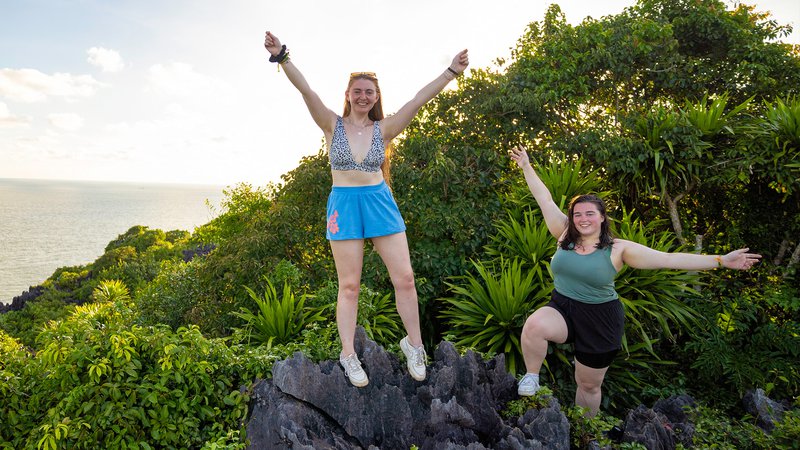 I was also incredibly surprised by how much freedom I had on my group tour. I love scuba diving and was a little disappointed that I was going all the way to Thailand without visiting at least one of the incredible dive sites the country had to offer. However, one night I was talking to Martin, my other group leader, and the topic of diving came up. To my surprise, he asked me if I wanted to go, and told me that as long as I was certified, it shouldn't be an issue. He went out of his way to make sure that I got to go (along with two other people from my trip), and less than a day later everything was sorted. I didn't have to worry about whether I was going with a reputable company, if I was getting ripped off or not, or do any of the work. All I had to do was wake up the morning of the dive and get in the taxi to the dock. I ended up seeing a whale shark up close, and it was one of my favourite days of the trip.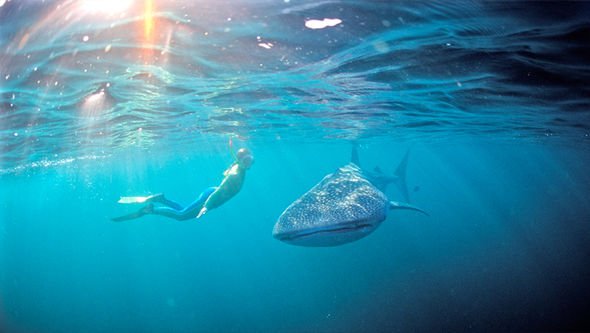 I loved my group tour experience, I made incredible friends that I still spend time with and my days were filled with enriching and entertaining activities. I was still able to maintain my freedom, and my group leaders were nothing but helpful and supportive. I honestly don't think that I would've been able to do everything I did on my own, and I could not be more grateful for all of the experiences I had. Thanks INTRO!
---
Ready for your own life-changing travel experience backpacking Thailand? Check out all of our small group tours in Asia INTRO Travel has on offer right here!

RETURN TO BLOG
NEXT ARTICLE