Why New Zealand Needs To Be On Your Bucket List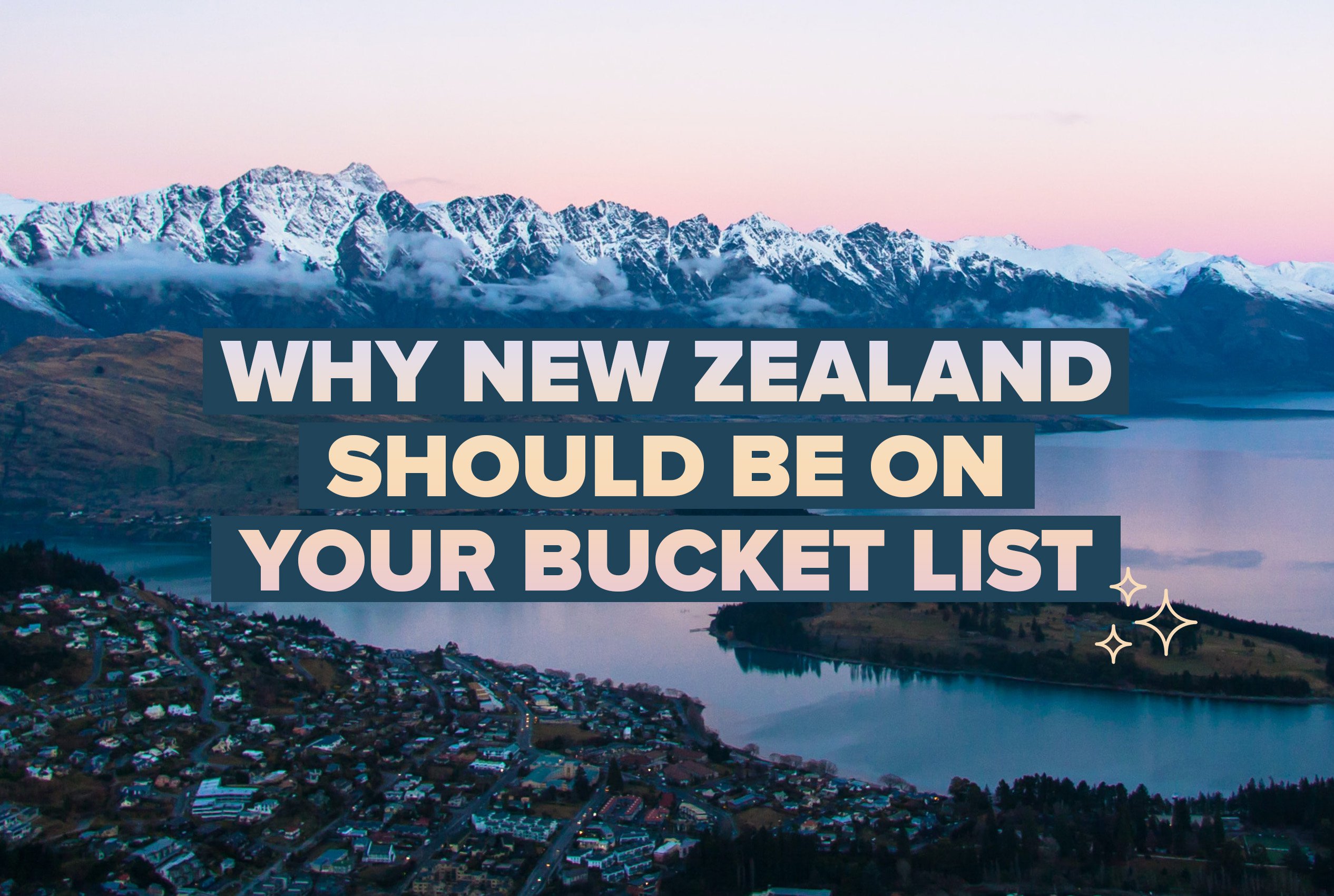 Published 16th April, 2021
Soaring mountains, dramatic beaches, powerful rivers, glistening lakes and so much more is waiting for you in New Zealand, the all-natural theme park at the bottom of the world. It would probably be easier to write why you shouldn't travel to New Zealand, as it would be a much shorter list. But it'd be selfish of us to keep this country to ourselves. Somewhere this incredible has to be shared, so gather round as we give you some of the very best reasons why New Zealand should be on your travel bucket list (if it isn't already!)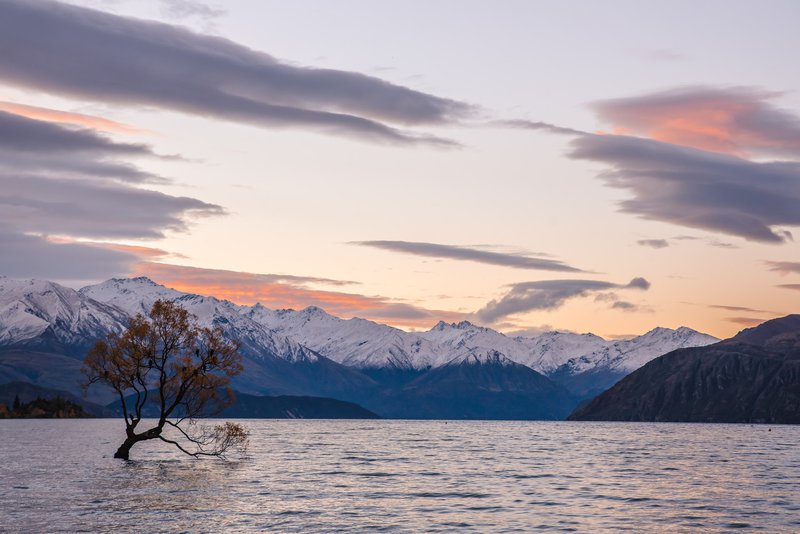 Isolated in the South Pacific Ocean and 1,200 miles from their Trans-Tasman buddies over in Australia, Kiwis enjoy a relaxed lifestyle in Aotearoa, aka the Land of the Long White Cloud. A scenic haven, New Zealand has landscapes and activities that will whet just about everyone's appetite. 
You want mountains? NZ's got it.
Lakes? Yep.
Forests? Huge ones!
Beaches? You bet!
Cities? Some of the most awesome, filled with the most friendly people. 
Time to get excited about the (other) land down under with our top New Zealand travel tips!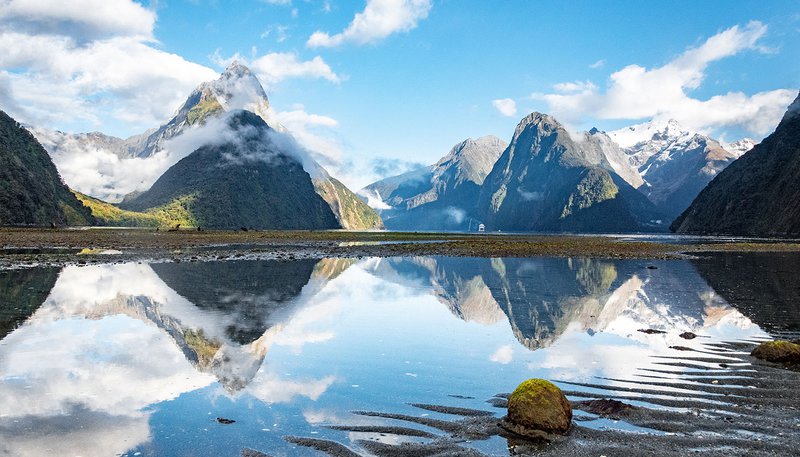 1. Road Trips & Epic Landscapes
Hitting the great open road? Sweet as, bro.
NZ may seem small compared to Australia, but there is still a fair bit of travelling in between all those beautiful places you want to visit. A road trip here will never bore you, as the journey to your destination will be just as awesome as the place you're heading. 
For instance, even the short drive from Queenstown – Glenorchy will take you along some of the best views in the South Island. It's even been called one of the best roads in the world! Some bragging considering it only takes 45 minutes to cruise the entire thing. And that's if you don't stop for photos, which I recommend. The good news is that there are designated places for you to pull over and take in the sights, which you might recognise from the Lord of the Rings or even a Taylor Swift video.
It feels like the background to every drive in New Zealand belongs as a screensaver on your laptop, and you'll be left wanting to take the long road around every time. Make sure you grab a seat near the window or take turns driving to soak in all the scenery you can. You'll need some awesome playlists or podcasts to listen to, and I'd recommend checking out https://open.spotify.com/playlist/37i9dQZF1DX6JKXuPnMT5v on Spotify for some fantastic local artists!
There are so many awesome places to see on both the North and South Island, so if you have time I highly recommend checking out both. Here are just a few of the incredible places you should put on your New Zealand travel itinerary!
Aoraki / Mount Cook 
The quintessential shot of Aoraki has it all - the bright Lake Pukaki, the winding road, and the snow-capped peak soaring above it all. This mountain is the tallest in New Zealand, so while you probably won't be summiting it, anyone travelling New Zealand can do the Hooker Valley hike. This relatively easy walk takes you near the base of the mountain, rewarding you with insane views of the snowy glaciers, lakes and peaks of New Zealand's Southern Alps. Need a big dose of Mother Nature? This is it.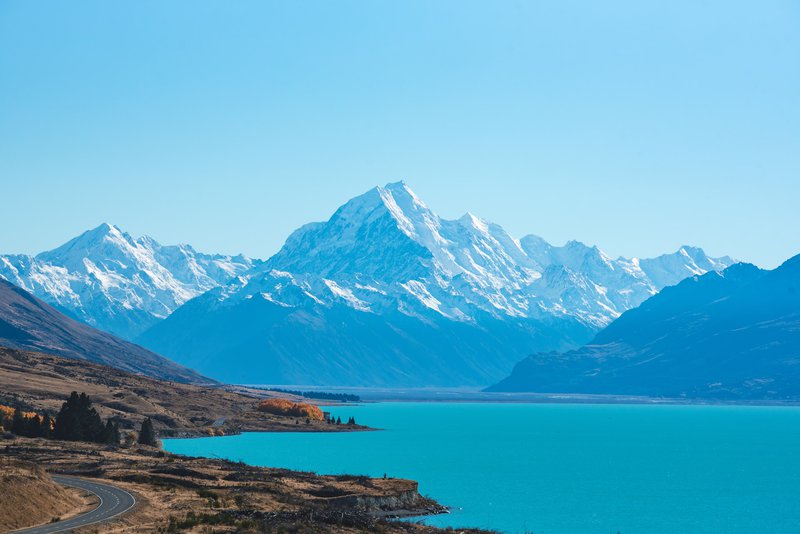 Lake Tekapo
With a tiny 558 residents, Tekapo is one of only five towns in the Mackenzie Basin. A quick Google search will answer any questions as to why you should visit this glorious town and lake. Lake Tekapo is also part of the UNESCO Dark Sky Reserve. Basically, it's an amazing spot to stargaze as the light pollution in the area is very limited. This beautiful lake has a dramatic backdrop enhanced by the glorious colours and thousands upon thousands of pink and purple lupins – in my opinion, one of New Zealand's most beautiful flowers (even if they are technically a weed).
Tongariro Alpine Crossing
Travelling around New Zealand's North Island? Time to get out of the car and put on your hiking boots for one of the world's best day hikes! A hike through this national park will take you 19.4 kms through both a natural and cultural World Heritage site. Taking approximately 7-8 hours and up to 1,886meters at its highest point, be sure you packed enough snacks. It has been given the difficulty level of moderate, so although it is rather long, anyone of average fitness can conquer it. Do be aware there is a section called Devil's Staircase, which I'm sure you can imagine is pretty tough going….
This hike will take you up past Mt Doom where Lord of the Rings fans can rejoice, and for those that don't know what this is, well... it's a pretty epic mountain.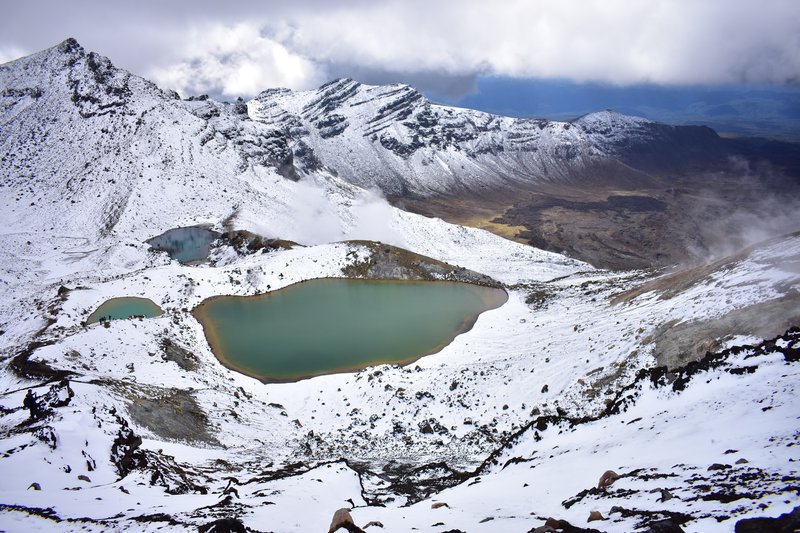 Hot Thermal Pools
New Zealand is covered with welcoming natural soak pools. Thermal spas are perfect after a long day driving or hiking to relax those muscles whilst gazing at the stars! NZ is heated by volcanic activity, which not only sounds cool but also makes for some unique locations. You've got Tekapo Springs in the South Island, the Spa Thermal Park in Taupo, Kawhia Springs in Waitomo, and plenty more. Nice flex, NZ.
Hobbiton
Even if you're not a Lord of the Rings fan, Hobbiton is a must-visit for anyone travelling around New Zealand's North Island. First built for the Lord of the Rings trilogy in the late 90s, then reconstructed permanently for the more recent Hobbit films, this real-life movie set is the perfect place to live out your Tolkien fantasies and learn about movie magic. The idyllic setting is perfect for an insta pic or five, and you can top off your visit with a pint at Hobbiton's very own inn!
Franz Josef Glacier
Ka Roimata o Hine Hukatere aka Franz Josef Glacier is located on the West Coast of the South Island, and truly a wonder to behold. At 10.6km in length and up to 300 meters in thickness, it should easily make your bucket list of natural wonders if you have time to visit when travelling New Zealand.
The name roughly translates to The Tears of Hine Hukatere, who is believed to have been an avid climber who loved to explore the region. She took her husband to hike with her one day but unfortunately, an avalanche carried him away, never to be seen again. Hine was said to be totally distraught, and she cried and cried as her tears flowed down the mountain at which point The Sky Father known as Rangi took pity upon Hine, freezing her tears forever and forming Franz Josef Glacier.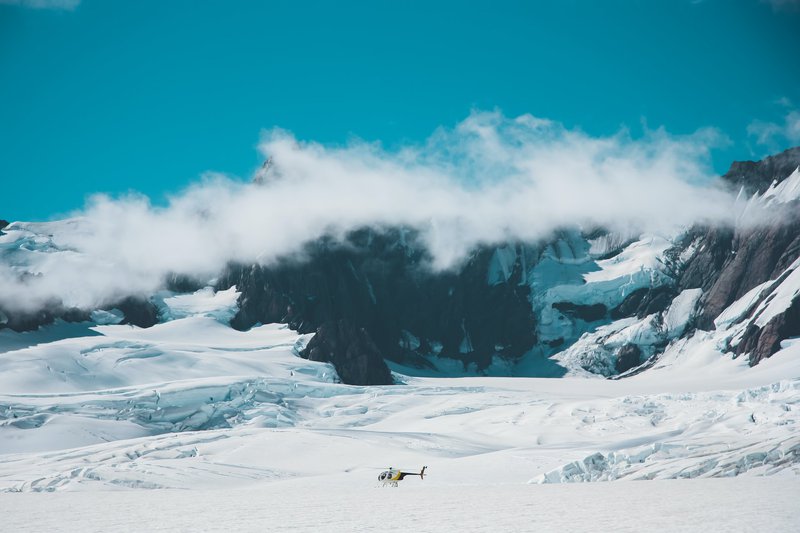 2. Incredible activities
New Zealand is world-renowned for adventure tourism and adrenaline-fuelled activities, and I'd highly recommend adding a fair few to your list of things to do. If speed, craziness and adrenaline aren't your cup of tea, there are plenty of other activities you can engage in while maintaining a healthy blood pressure.
Skydiving
Now, if falling from 143 meters doesn't make you break a sweat, first, go see a doctor, as you might be a little bit broken. After that, book yourself a skydive!
There are some beautiful locations in New Zealand to launch yourself out of a perfectly good working plane from. Taupo, Wanaka and Queenstown, to name a few. Ranging from 8,000 feet to 18,500 feet, this is a bucket list item for most people, but you have to ask how many people ever get around to actually doing it? In NZ, I guarantee the number is higher than most other places. You're not going to backpack in New Zealand and not at least consider it. 
I can't explain to you how strange it is to get into a plane with the knowledge you won't be landing in it... but jumping out of it. The more you think about it, the more absurd it gets. From the highest jump you can free-fall for up to 75 seconds, then chill and enjoy a beautiful scenic flight under your parachute canopy as your heart slowly calms down. For views, there is no comparison to this experience. Just don't tell your Mum.
Bungy Jumping
If the thought of strapping a glorified elastic band to your feet and jumping off a bridge doesn't appeal to you, I don't blame you. Having said that, I'd highly recommend you do it. New Zealand is the home of commercial bungy and has been since 1988 when some crazy dude decided it would be cool to let people jump off a bridge in Queenstown and charge them for it. Genius. What happened after that is pretty much the birth of adventure tourism in Queenstown as people flocked from around the world for the rush! 
Since then, around 38 000 people a year make the jump from the world-famous Kawarau Bridge, which is aptly named as you may or may not take a dunk face-first into the Kawarau River below! But fear not, this very refreshing dunk is all part of the plan (if you so wish). It's a gorgeous location in a valley, and the river is crystal clear as it is fed from a glacier making for cold but beautiful water flowing freely beneath you. The Kawarau Bridge is a casual 43 meters high, and if that doesn't sounds high enough for you fear not, and the daddy of bungy jumps in New Zealand is only a short drive away. 
The Nevis... even the name puts fear into local's hearts. Standing at an impressive 143 meters, you need to be transported out to the jump platform via cable car, a challenge in itself, but once out there it's all on you! Expect a combined free fall time of 8.5 seconds. It might not sound like a lot, but if you count it out to yourself now… yep. It's that much falling. 
If you're travelling in New Zealand, this is certainly one for the bucket list.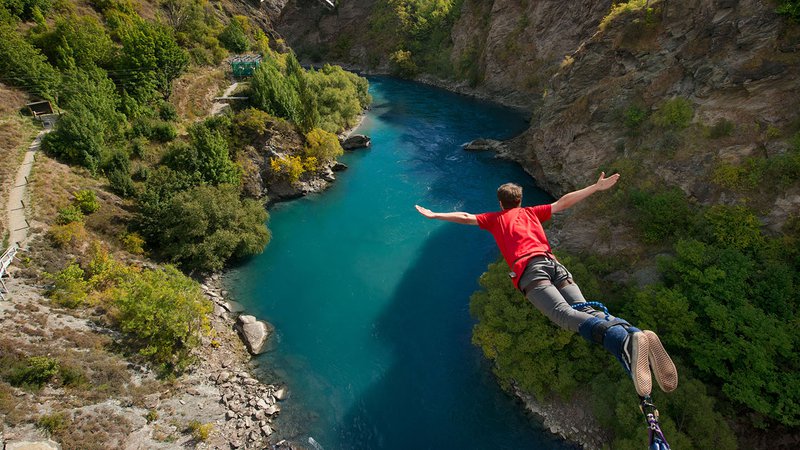 Jet Boating
Who doesn't love being on a boat? Chilling out on the water, beautiful scenery, the perfect way to see some amazing sights. Now, add a jet engine and some very tight canyons, and you got yourself an extreme jet boating/sightseeing/adrenaline-fuelled afternoon! 
The rivers around Queenstown are legendary for jet boating and have even drawn some of the world's most famous people to their naturally fast-flowing waters. This region has hosted the likes of Ed Sheeran, Prince William and Kate Middleton, and of course New Zealand's current Prime Minister Jacinda Ardern.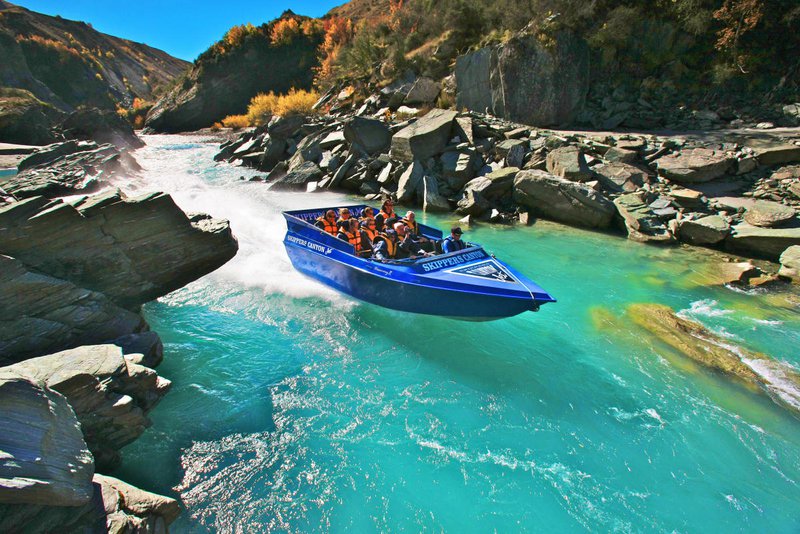 Zorbing
Ever wanted to roll down a hill in a giant ball? In Rotorua, you can. Yup.... this doesn't need any more explanation, you'll need to see it to believe it.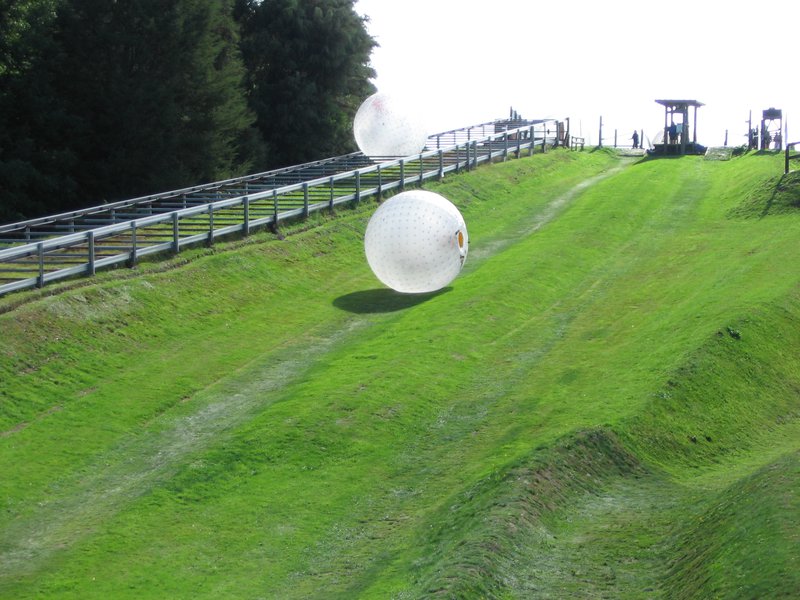 3. Wildlife
During your time backpacking in New Zealand definitely make sure you seek out some of the beautiful and iconic species of wildlife this ancient land has to offer!
Sea Lions
You are likely to encounter these mammoth creatures along the South Coast. A trip to the majestic Milford Sound, down to the Caitlins, or over to Stewart Island should bring you up close and personal with this friendly mammal. It is in fact one of New Zealand's largest animals, as adult males can weigh up to 450kgs! That's a big sea puppy.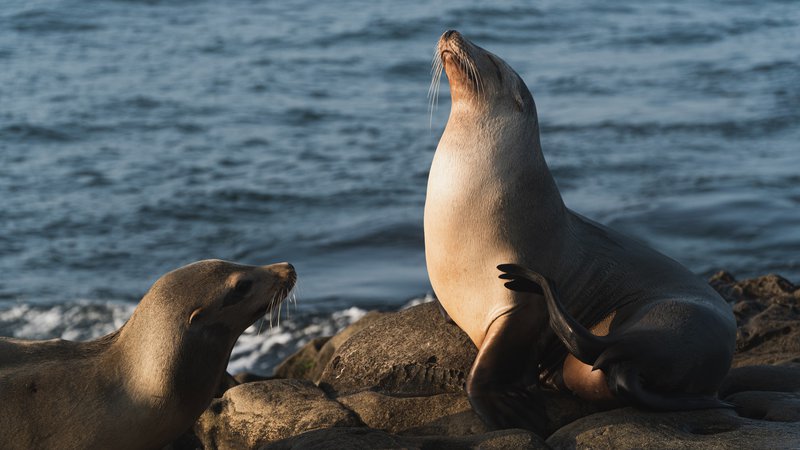 Kakapo
If you haven't heard of this crazy owl/parrot creature before, I feel you might need to readjust your favourite animals-of-all-time list. For one, and as if you need any more reasons; its name roughly translates to 'owl-face, soft-feather'. ADORABLE. Kakapo are technically parrots but flightless, making it the only flightless parrot in the world. Kakapo lost their ability to fly as New Zealand held no native predators for this bird, but after British colonisation introduced cats, rats and stoats it has now become critically endangered despite recent rehabilitation efforts.
Kea
This is another bird likely to enter your Top 10. Meet the world's only alpine parrot - often referred to as the Clown of the Alps due to its cheeky nature. The kea is considered to be the most intelligent bird in the world and even has comparable intelligence to a monkey. Often seen taking cladding from your car or wreaking havoc with your camping equipment, these cute and clever birds have actually been filmed working together to achieve common goals and using 'tools'! Smart little guys. Common to the South Island, you'll likely encounter a few on popular hiking trails.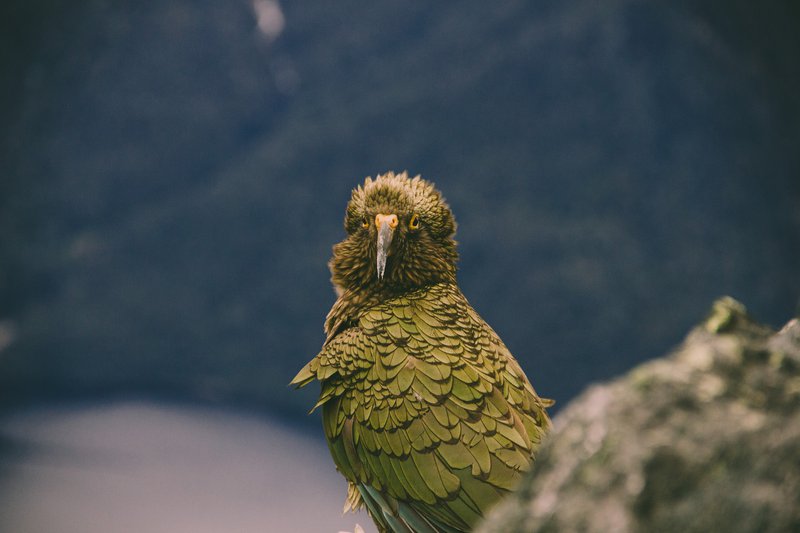 Glowworms
Head to Waitomo in New Zealand's North Island and take a trip underground into the home of the glowworm.
The Waitomo cave system is located in the west of the North, and is home to the most unusual of creatures. Entering the eerie darkness, you will find thousands of 'stars' as you look up at the ceiling. You wouldn't be a fool for thinking you are looking up at the night sky but in fact what you are witnessing is one of natures most unique phenomenal occurrences.
These worms are not technically worms at all, but flies that are sending down sticky mucus from the roof of the cave with a small orb of light at the end that attracts prey. Once the prey has been lured in by the mystical blue light and gets stuck, the fly simply pulls them up for an easy meal. Perhaps a bit more sinister than you were expecting, but hey… isn't nature beautiful.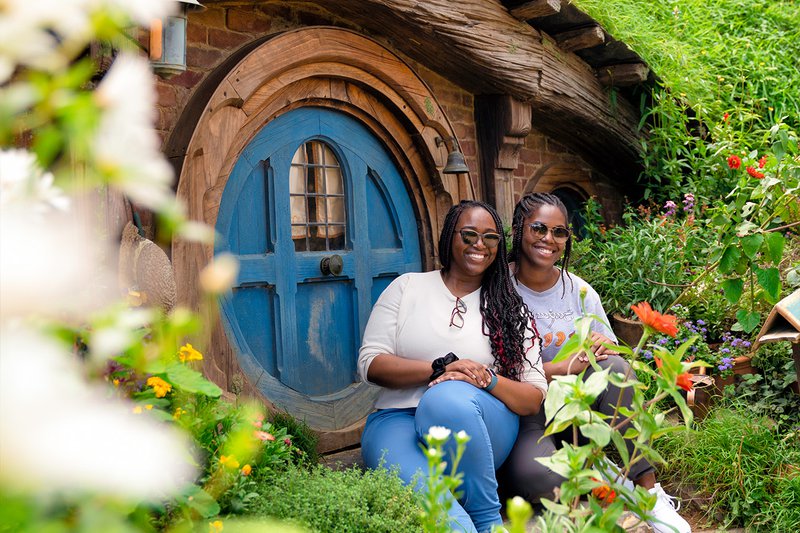 4. Maori Culture
The Maori were original settlers of New Zealand when they come over from Polynesia in traditional waka (canoes). First landing on the Land of the Long White Cloud around the late 13th century and into the 14th, they carried with them amazing foods, stories and cultures that remain today. Personally, I consider the Maori amazingly friendly, generous and kind-hearted people who still have strong connections to their roots and are more than happy to share with travellers backpacking New Zealand!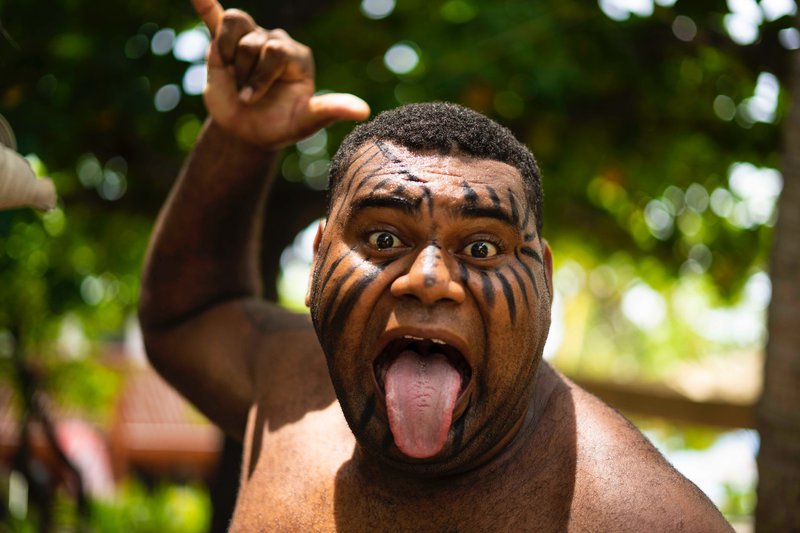 Food
A crucial Maori experience is a hangi. Hangi refers to the style of cooking that gives the food its amazing earthy flavours. 'Laying down a hangi' involves digging a pit into the earth and heating stones with fire. On top of the stones, the food is placed inside and covered up to protect it from the earth, which is then shovelled on to seal everything inside and left for hours to cook. Traditionally made with fish and kumara (sweet potato), there are many more ingredients that can be incorporated such pork, chicken, lamb, potato, cabbage and potato. Think of an English Sunday Roast - but better. 
You can find incredible, authentic hangis by attending educational Maori experience evenings that include a detailed history of the Maori people, local storytelling and singing, as well as performances of the world-famous Haka.
Haka
Well-known thanks to New Zealand's All Blacks, this ceremonial war dance was originally performed by warriors before going into battle to intimidate and scare opponents. The Haka truly is a wonder to behold when performed by such passionate and powerful people. The intensity of foot-stomping, chanting and protruding tongues (pukana) makes for a chilling and enchanting experience. There are many different kinds of Haka depending on the occasion. You may find Hakas performed at weddings, graduations, family gatherings and birthdays, as well as sporting events. You might even learn a few moves to bring home!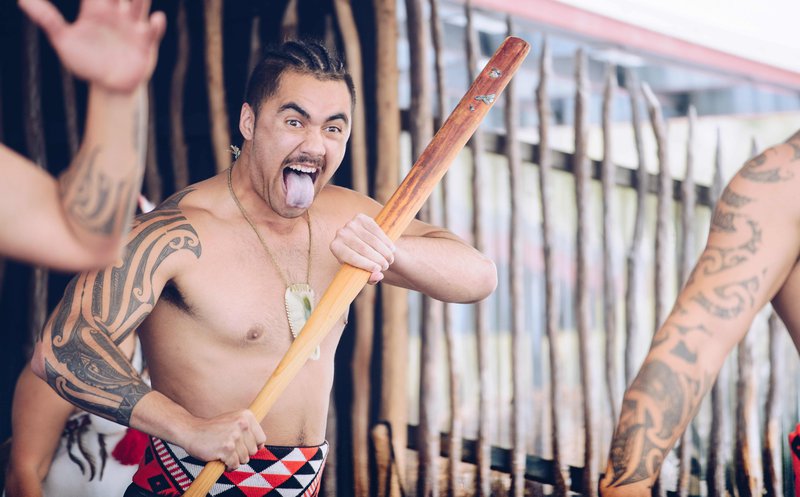 Both New Zealand's North and South Islands wonders to behold, with a chilled out vibe found all over. No wonder these islands are so popular with backpackers and working holidaymakers! No matter where you decide to travel in New Zealand, you will be spoilt for things to do, places to go, food to eat, beauty to be seen, and history to be discovered. Feeling inspired? Check out our other New Zealand travel blogs here for more New Zealand travel advice!  
---
So, ready to get out there and travel New Zealand? In the famous words of Bilbo Baggins… I'm going on an adventure! Click here to check out our New Zealand small group tours and work and travel packages! With expertly crafted itineraries, the guidance of a knowledgable group leader, full end-to-end support, and a new group of friends to make memories with, our trips are the ultimate way to discover New Zealand! Oh, and did we mention that all of the activities on our itineraries are included? You heard right - everything we mention is included in the tour - no extra payments required. 

RETURN TO BLOG
NEXT ARTICLE