10 Things You Didn't Know You Could Do In Vietnam
Published 08th January, 2017
Vietnam - the land of pho, lanterns and magnificent landscapes - is full of hidden gems and unique activities you can't do anywhere else! Here we've gathered 10 things you probably didn't know you could do in Vietnam. 
1. Get A Dress Or Suit Made
Hoi An is well known for its abundance of reasonably-priced tailors ready to make you the bespoke outfit of your dreams. Suits, dresses, jumpsuits, skirts.. you name it, they'll make it! We'll show you the best places to go on your trip, just make sure you have an idea of what you want before you go to avoid getting talked into a ball gown that you may never actually wear. Do it right and you'll get a cheap outfit with a unique fabric that will be the envy of all your friends!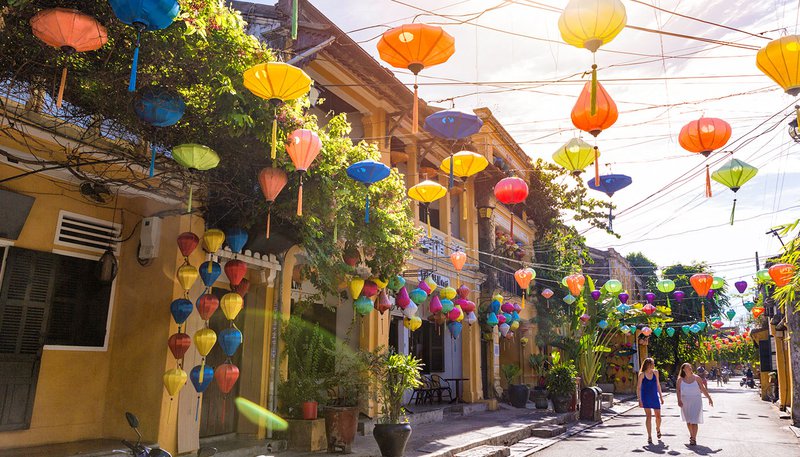 2. Stay Overnight On An Island In Ha Long Bay
While Ha Long Bay is on every Vietnam traveller's bucket list, did you know you can spend a night on an island in the bay? Not only is Freedom Island a tropical paradise, but spending the night means that you get the area all for you and your group once tourists on boats have left. Enjoy the peace and quiet, and be sure to wake up early to get a beautiful picture without all of the boats in the background!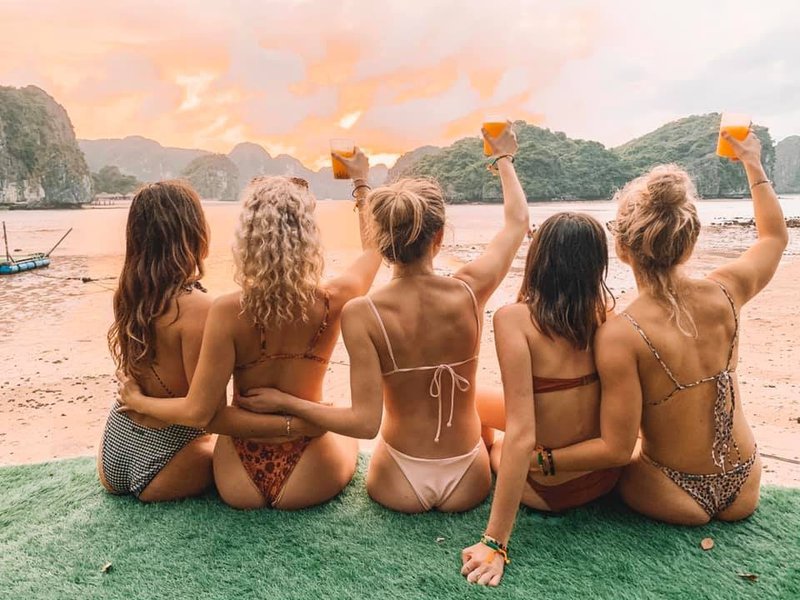 3. Try One Of The Best Coffees In The World
Vietnamese coffee is well-known for a variety of reasons, but have you heard of Vietnamese egg coffee? Originally created because of a milk shortage, this delicious treat is made with coffee, egg yolk, condensed milk, and sugar. A must-have when you're in Vietnam, you're sure to find it at most cafés in Hanoi.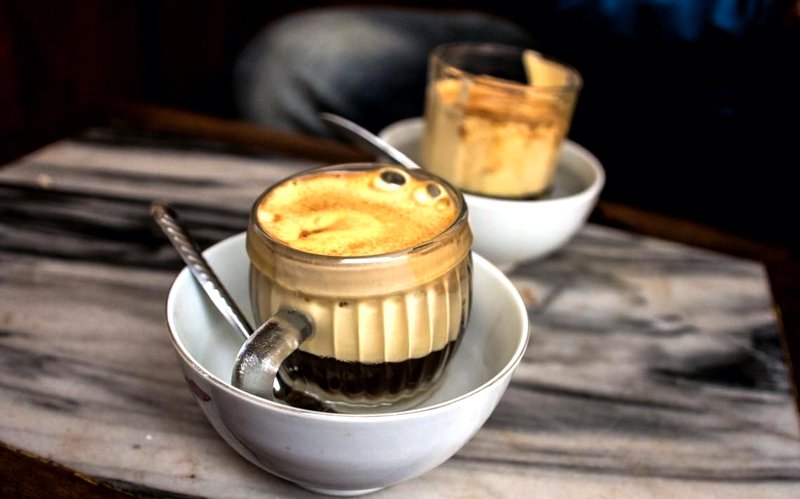 4. Catch A Fish With Your Bare Hands
Head to the Mekong Delta to get down and dirty and work for your dinner. There, you can mudfish by hand (or with rods or bamboo traps) for catfish! Sometimes you have to get a little dirty to have some fun, and this is definitely a rewarding traditional Vietnamese experience.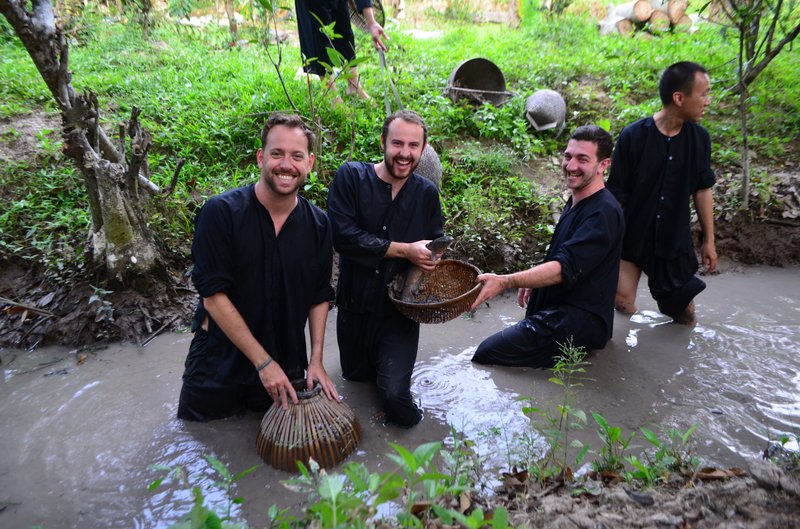 5. Visit The World's Largest Cave System
For the big spenders among you, head to the middle of the country to visit Hang Son Doong, the largest cave in the world! It's so big that is has its own ecosystem, complete with clouds, rivers, and waterfalls. While it's difficult and pricey to get to – likely why fewer people have been inside the cave than have stood on the summit of Mt. Everest – for those with the money to do so, it's a truly unique experience that's well worth the trip!
6. Explore The Cu Chi Tunnels
Most people are aware that you can go to learn about Vietnam's history and more specifically the Vietnam war. But for those of you that aren't scared of small spaces, you can actually go down into the tunnels and see the vast underground network for yourself.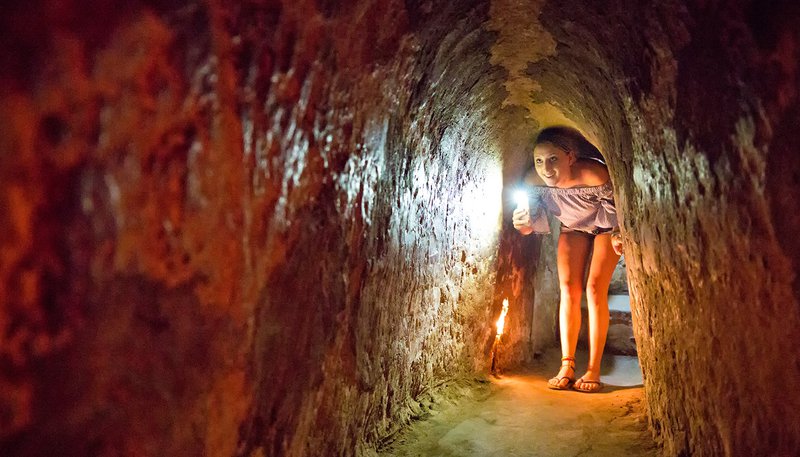 7. Learn To Cook Vietnamese Food
After your first taste of authentic Vietnamese food, we're sure you'll be wondering where you can get some when you get back home. The answer... learn to make it yourself at a cooking class!
8. Climb Fan Si Pan Mountain
As the highest mountain in Indochina, Fan Si Pan offers incredible views for those brave enough to climb it. If you're not looking to hike the whole thing, a combination of train, cable car, and a short hike will take you to the summit high above the clouds. However, for the more adventurous bunch, you can hike the mountain in about 2 days. The climb is physically demanding (even if you take the cable car), so be sure to do your research and know what you're getting yourself into before attempting to summit!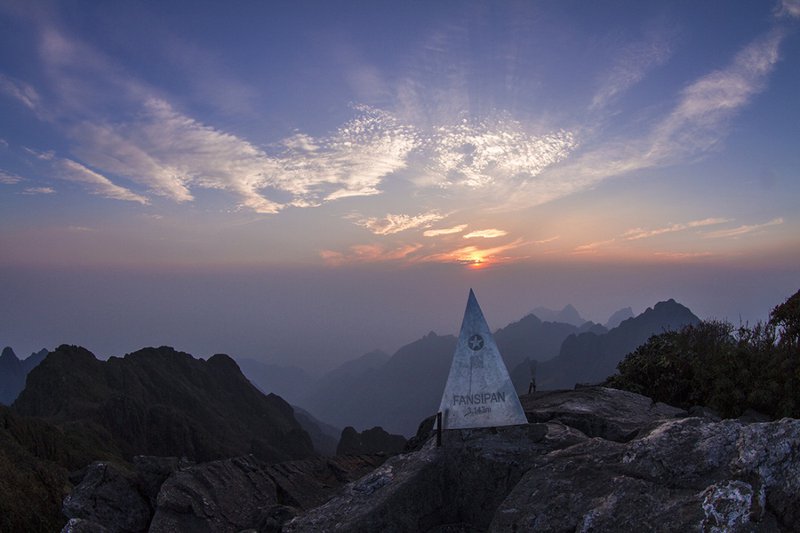 9. Walk Along Hanoi's Train Street
Located in Hanoi's old quarter, there is a narrow residential street that a train rushes through twice a day. It's one of the most unique places in all of Vietnam, and it's definitely an experience to watch residents and tourists alike pinned up against walls to avoid the speeding train. Go in the morning if you'd like to avoid the train altogether and just see the tracks, but if you're brave (and careful!) enough to check out the train, it comes by every afternoon at around 3:30 pm and 7:30 pm.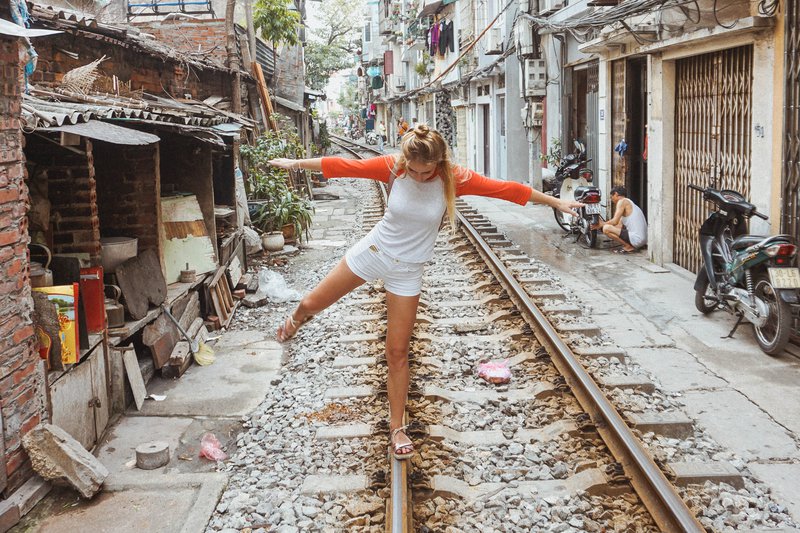 10. Experience Authentic Vietnamese Local Life
Vietnam is rich with fulfilling cultural and educational experiences, and the country has so much to offer. From exploring Cu Chi Tunnels – where you can learn about the country's history – to visiting villages in the Mekong Delta and eating local produce, you're sure to have an authentic experience. Vietnam has the benefit of being relatively untouched by western influences (unlike other countries in the region), so wherever you go you'll be exposed to the amazing culture.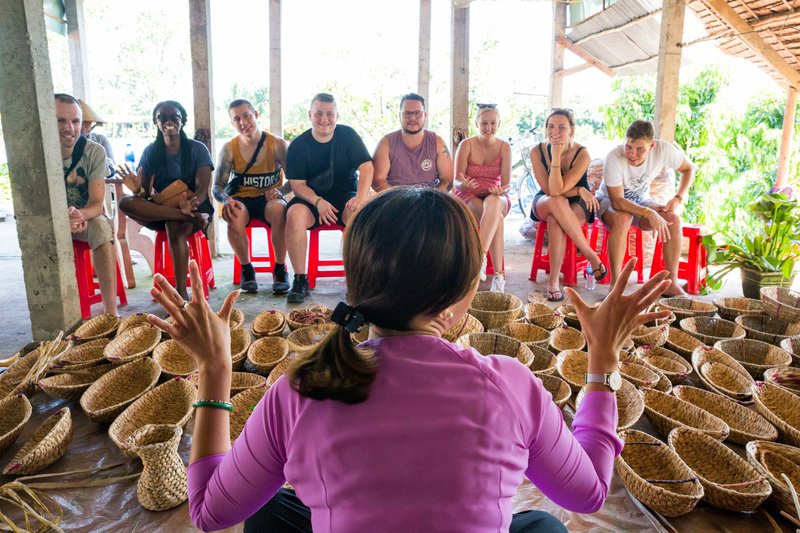 ---
Ready to start planning your adventures in Vietnam? Check out our Vietnam tours here!

RETURN TO BLOG
NEXT ARTICLE