14 Mistakes Backpackers Make When Travelling To Southeast Asia (& How To Avoid Them)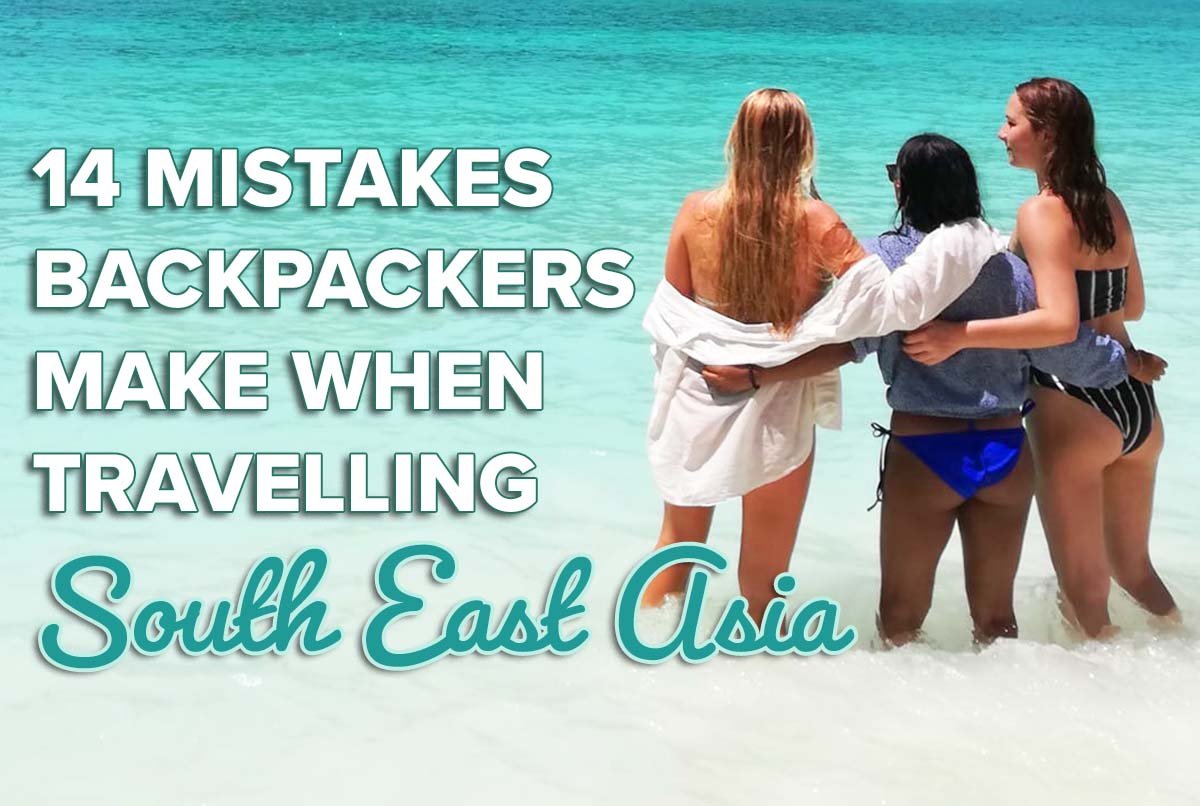 Published 17th July, 2023
Dazzling clear waters, towering skyscrapers, amazing street cuisine, ancient ruins, beautiful deserted islands and scenes of ancient contemplation meshed with the buzz of nightlife after dark. There's something to excite your senses everywhere you go when backpacking Southeast Asia!
No matter how you choose to travel, Southeast Asia is a fantastic location for first-time visitors and as a repeat destination. Backpackers from all over the world are finding it more tempting to visit now than ever before.
In this travel guide we'll focus on backpacking in Southeast Asia, common travel mistakes, and how best to avoid them on your next trip.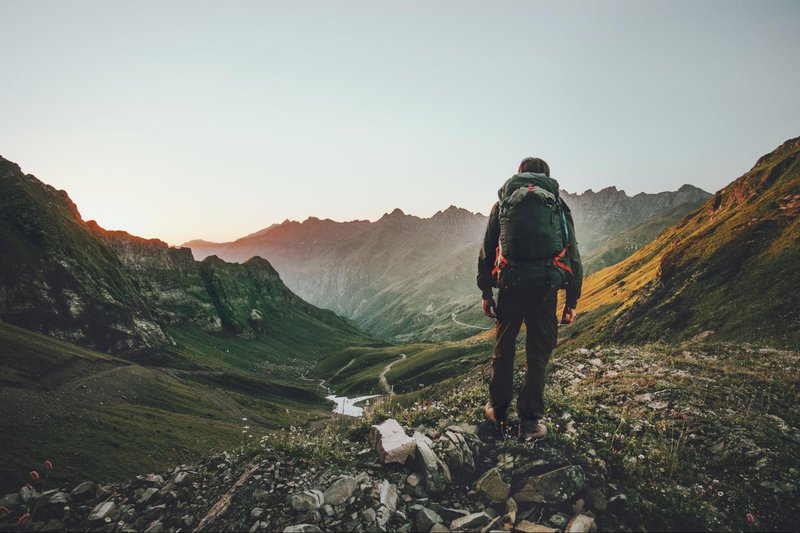 #1: Avoid overpacking
No matter how much you feel you will need on your trip, avoid overpacking. You'll likely not need half the things you pack. Plus, many footpaths are potholed and clogged. Do you really want to be dragging a wheeled suitcase around? In addition, mini bathroom items and clothing is abundant and affordable in markets all around Southeast Asia. When packing, focus more on carrying essential items, sunscreen - which is quite pricey in Asia, and feminine hygiene products. Oh, and don't forget any prescription medications you may be taking. Get some more top packing tips on our travel blog!
#2: Plan your trip (but not too much)
While organising parts of your travel is definitely advised, keep in mind that over-planning will rob you of the full freedom of a backpacking adventure. To ease this pressure, you can always book a group tour for part of your trip and enjoy the thrill of travelling by yourself before or after.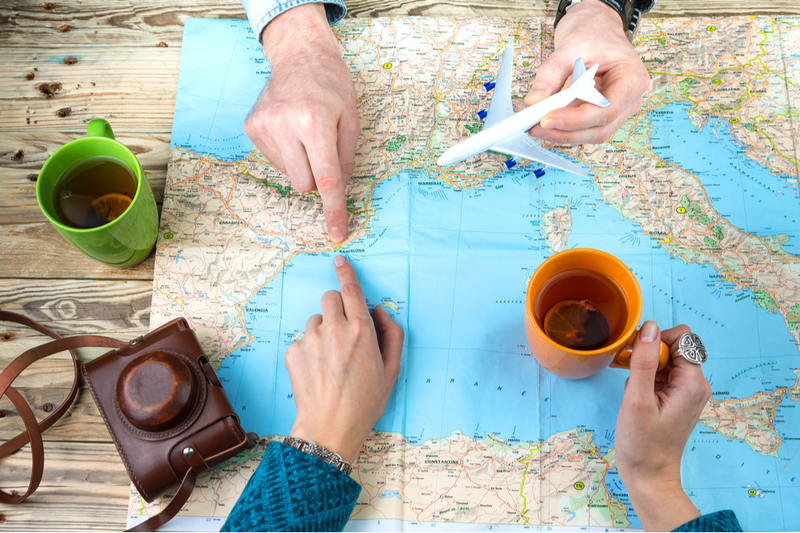 #3: Spend cautiously
Without budgeting, you'll likely end up spending more than you had anticipated and I doubt you want to end up beg-packing! It is advisable to withdraw larger amounts to avoid ATM fees each time you get cash out, as fees range around $5. In Southeast Asia, that is worth two meals! Keep your money in several different places so in the unfortunate event that you get pickpocketed, you won't be left stranded.
#4: Don't overstay your visa
Don't let the laidback culture in Southeast Asia fool you, i.e. laxity on road laws (green indicates go... and red indicates go even faster). If you overstay your visa you can face extensive travel bans and hefty fines, so keep on top of your visa admin when travelling around.
#5: Think you love spicy food?
One of the greatest blunders you may make when backpacking is to order 'spicy' food in Southeast Asia because it's what you're used to back home. Be warned: the local standard of non-spicy is still mildly spicy (most times), and can sometimes get you teary-eyed. Now picture what real spice might do.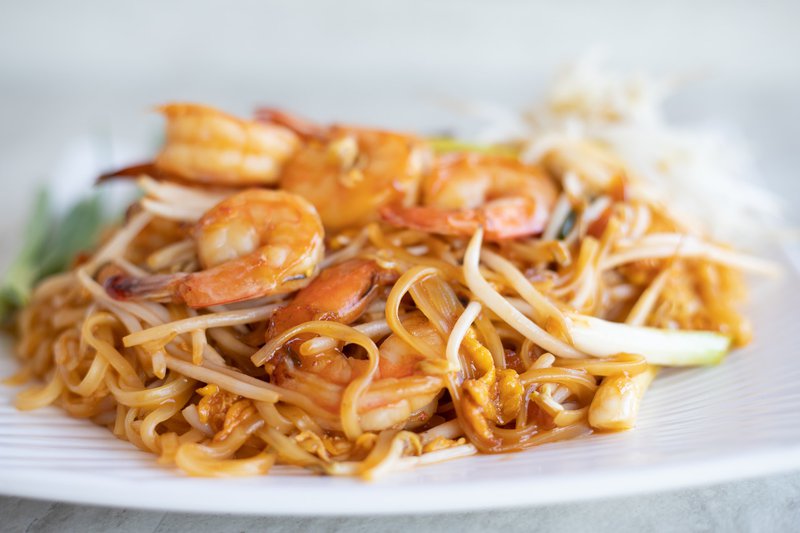 #6: Embrace flexibility
You're probably used to keeping time and doing everything on a schedule in your hometown. Well, in Southeast Asia, the culture is very different. Don't be surprised if the tuk-tuk driver decides to make a stop to greet his wife or visit his mother while en route, and it won't just be a 5-minute stop. Strict deadlines are unheard of, so be flexible, take a breathe and expect the unexpected. It's one of the joys of travelling!
#7: Keep hydrated & plan accordingly
While it's impossible to carry sufficient drinking water for your entire trip, you will need to plan accordingly. You can carry water filters with you to ensure you eliminate contaminants from your drinking water, including brushing your teeth, and be sure to utilise water refill stations and reusable bottles when you can.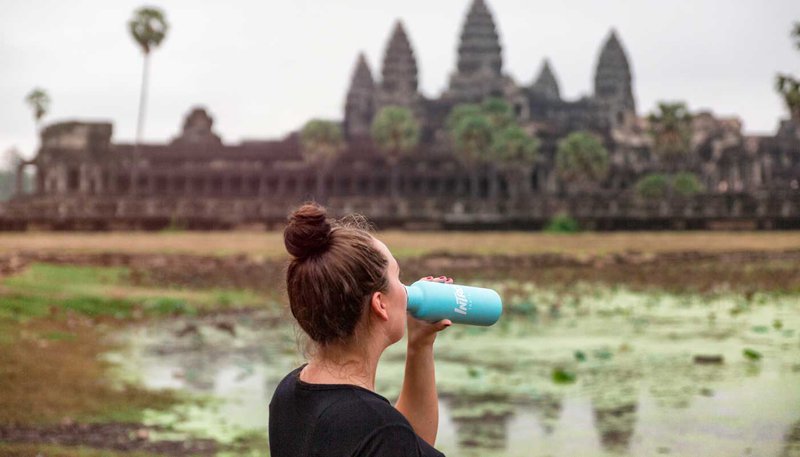 #8: Love to party?
That's fine, just be cautious! The little buckets you build sandcastles with are ubiquitous in alcohol outlets, also known as Thai buckets. Your alcoholic beverage might be served in one of these, often a 'cocktail' or drink consisting of hard liquor with a mix of Red Bull and cola. It may be tempting to have several ice-cold buckets to ease the heat when partying, but these beverages are strong and hit you hard.
#9: Have some chill days
To fully enjoy yourself travelling Southeast Asia you'll want to avoid over-partying and downing booze every night. It's pretty easy to get drawn into the constant partying and active nightlife! But if you do, by sunrise you'll be too drained to travel around and enjoy everything the area has to offer. And the humidity definitely doesn't do justice to hangovers.
#10: Be wise with your eating options
In Asia, street food is 99% better than restaurant food; plus it's more value for money! Eating in a sit-down restaurant will have you spending lots and can sometimes be time-consuming, so do as the locals and try the street food. Just use some common sense and make sure it's fresh!
#11: Travel solo
There's a difference between travelling solo and travelling alone. If you're a first-timer in a new country, you can always join a group tour. That way you're travelling solo, but not alone! This way you'll still meet new people, have a lot of fun, and enjoy peace of mind no matter what. Read more about backpacking solo on our travel blog here.
#12: Get travel insurance
Never underestimate the importance of travel insurance, no matter how healthy or lucky you are! Even if you've survived years on end without ever needing to see a doctor, there's a lot that a change of climate and diet can do to your body. Travel insurance is as important as your backpack; you can't possibly afford to travel without either. Being insured is priceless.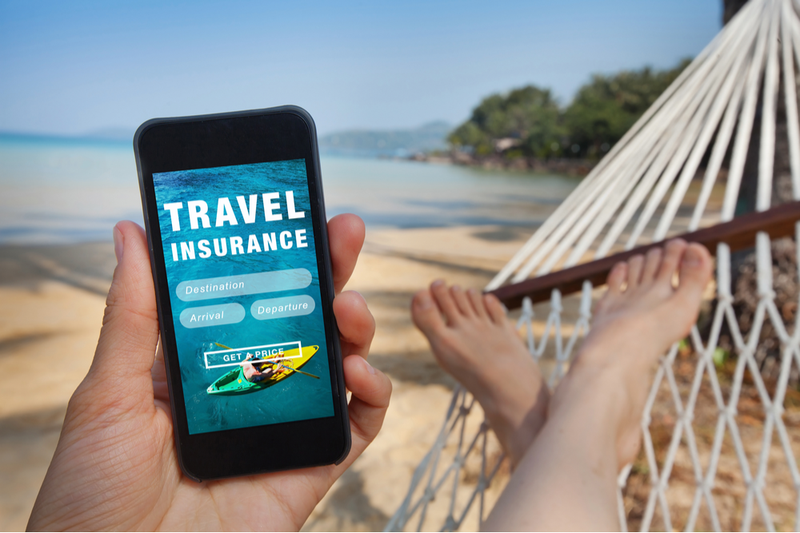 #13: Learn the basics of the culture
Before you travel to another country, familiarise yourself with the basic cultural practices. You do not want to offend people unknowingly with your gestures or conversations. For instance, in Southeast Asia, it isn't very respectful to touch someone's head. Being majorly Buddhists, the head is a sacred part of one's body. Additionally, talking about the monarchy or government may be conversational topics around the world, but in Southeast Asia we recommend you steer clear of these conversations.
#14: Embrace your independence!
A backpacking trip is a time of fun and independence, but even more importantly, it's a time for learning about the world and yourself. As a backpacker, avoid relying too much on others, especially if they are strangers you just met along your travels. However you choose to travel - alone, with friends or as part of a small group tour - embrace your independence. You got this.
With these backpacking tips, you're on your way to an incredible backpacking adventure through Southeast Asia!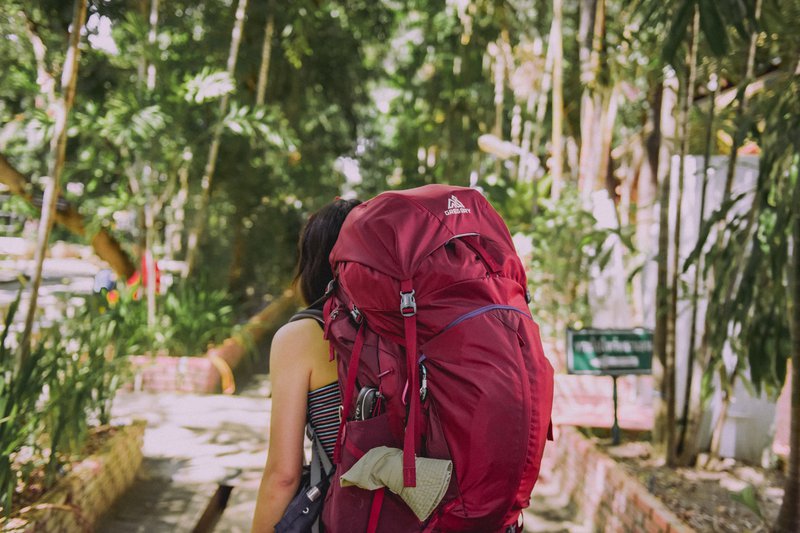 BY MARIA VISSER

If you saw a bear in the wild, what would you do? Resist the urge to approach, marvel from afar – at least, that's the advice Maria would provide from her own experience. Dutch-born Maria spent her teenage years growing up in California, where she was never far from the marvellous yet terrifying grizzly bear. She now spends her spare time skydiving, bouldering, and practicing competition archery. She has a little bear of her own at home now, a chow named Mein, which doubles as a wrestling partner and memento of what sparked her lifelong love of nature.

---
Ready to plan your next adventure? Check out our full range of INTRO's small group tours here! With expertly crafted itineraries, the guidance of a knowledgable group leader, full end-to-end support, and a new group of friends to make memories with, our trips are the ultimate way to discover a new country. With flexible booking policies and complete support during this uncertain time, you can be confident when booking with INTRO. 

Find more of our Southeast Asia travel blogs here!


RETURN TO BLOG
NEXT ARTICLE