5 Reasons Why Skydiving Mission Beach Is Worth Buying New Underwear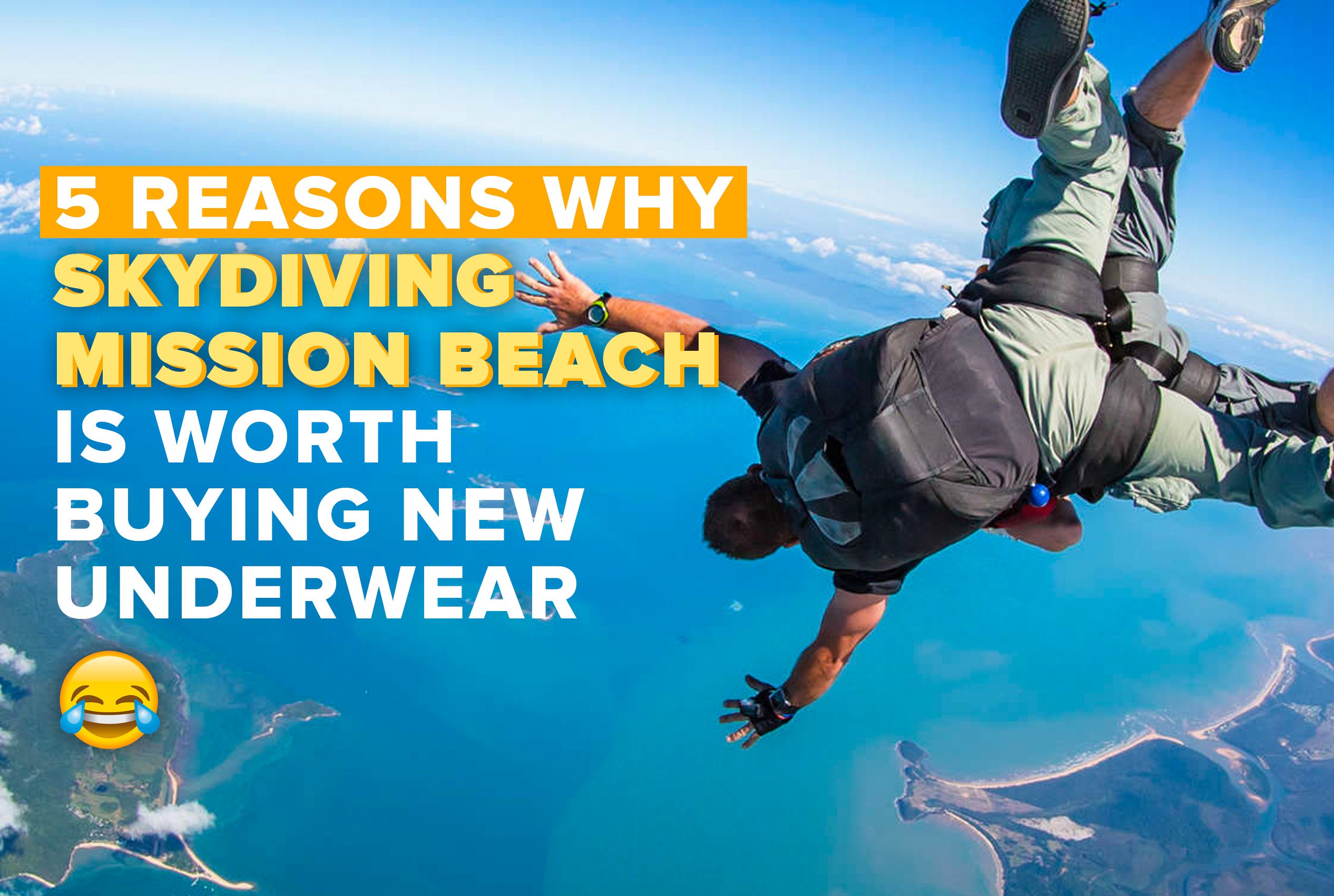 Published 14th July, 2017
Whether you're traveling solo in Australia or backpacking the East Coast with your Oz Intro mates, skydiving Mission Beach is an absolute must-do for both the view and rush of a lifetime!
1. The View
This one isn't a very hard sell. Soaring through the sky, you'll see white sand beaches, tropical islands, beautiful rainforest, and this reef that everyone is always going on about – the Great Barrier Reef… or something like that. Nevertheless, you'll surely be blown away by this unique perspective of one of Australia's most breathtaking landscapes.
2. You Get to FLY
Unless you're a humdrum, you've probably always dreamed of flying through the sky with the birds. Well, it's time to make dreams come true. The free fall may only be 60 seconds, but it feels like a lifetime. And trust me, flying is every bit as fun as you thought it would be.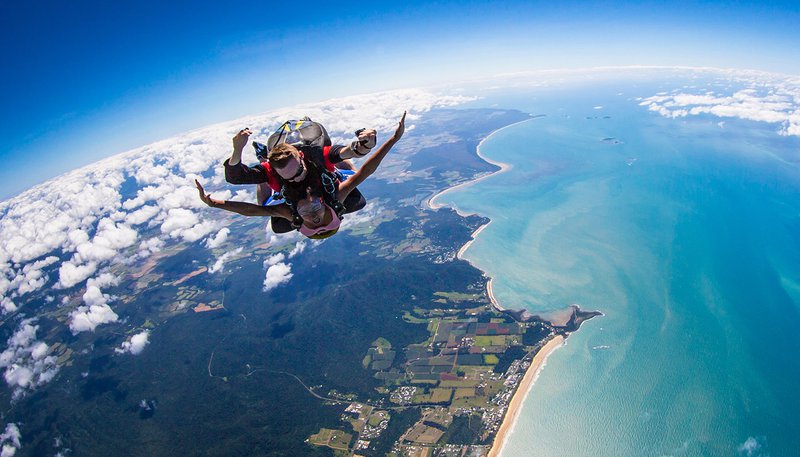 3. The Rush
Sitting on the side of the plane, cruising at 14,000 feet, you'll see your Oz Intro mate lean out the side of the plane… and SNAP they're a dot. At this point, the adrenaline will really be pumping. Next, it's your turn. You dangle your feet off the side of the plane, lean forward, then whizz through the sky at 220 kilometers per hour. Once your parachute is pulled, you'll spend 10 minutes cruising through the sky doing dips and dives all the way down.
4. The Landing
Think of the absolute best place you could land after skydiving over the Great Barrier Reef… you guessed it – the beach. As your dive comes to an end you'll cruise into the pristine beaches and lightly touch down on the beautiful, white sand. The dive might be over, but you'll be buzzing off the adrenaline for hours, and the first thing you'll think when you get down – let's do that again!
5. You Can Brag To All Your Friends
One of the highlights of your skydive will be rubbing in all your mates' faces how much cooler you are than them. Plus, Skydive Mission Beach runs killer deals on all your photos and footage so you can relive this amazing experience as many times as you like, and you'll have plenty of material for a legendary Instagram post!
---
If you're ready to start your Australian adventure, check out Oz Intro for the best way to get everything sorted!
For more info about Australia, including our best tips on where to go, when to go, how much money to save, what to bring and so much more, check out our Ultimate Guide to Backpacking Oz here!


RETURN TO BLOG
NEXT ARTICLE