5 Reasons Cambodia Should Be On Your Bucket List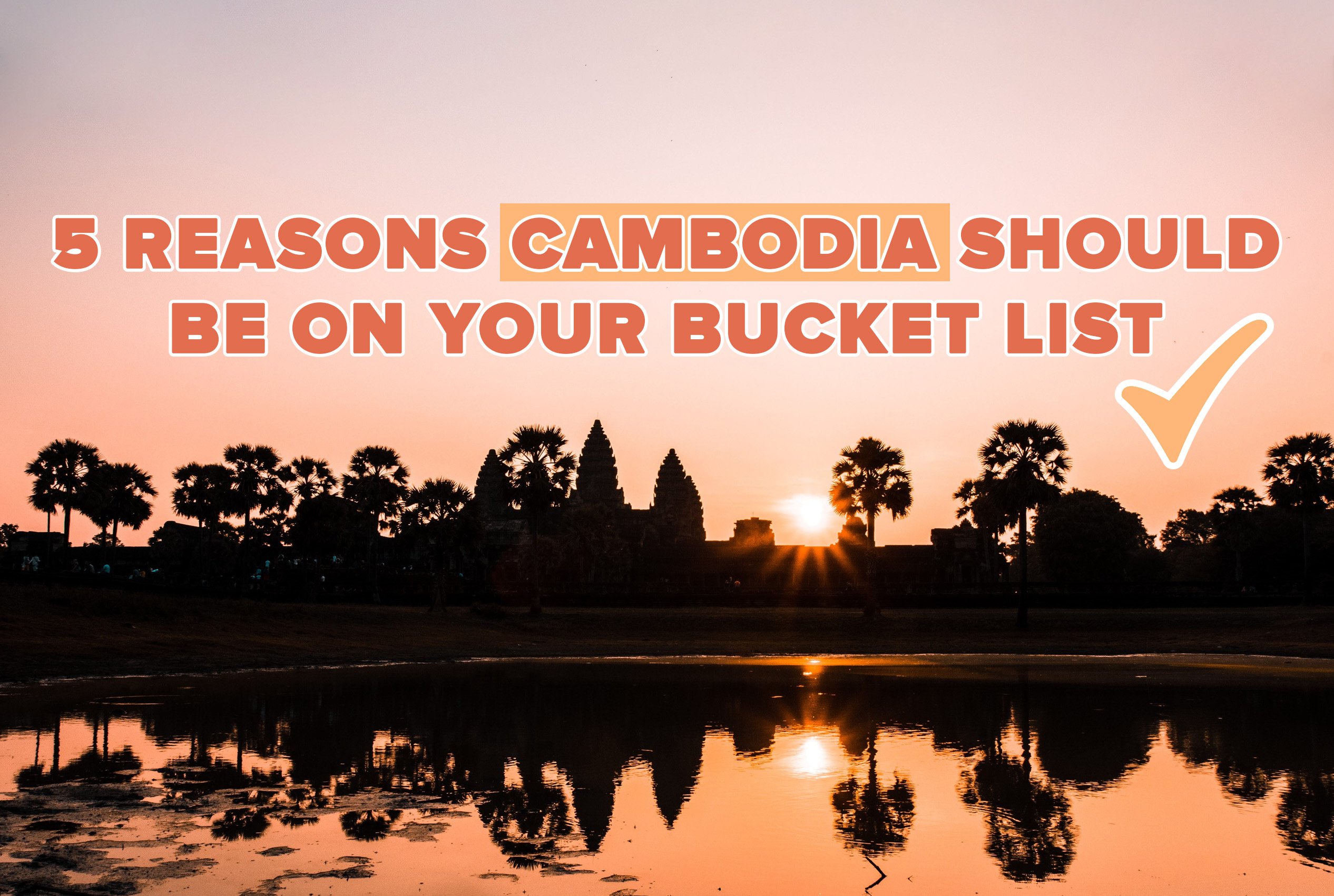 Published 21st August, 2020
What is there to see in Cambodia? The answer: PLENTY! Cambodia is an underrated gem nestled in South East Asia full of history and beauty, with an intriguing past of tragedy and wonder. From sandy white beaches on picturesque islands to the immense Angkor Wat, we've gathered our top five reasons why you should travel Cambodia.
FULL OF HISTORY
Over 2000 years ago Cambodia derived a unique belief system known as Khmer, influenced heavily by Buddhism from India. Cambodia's been through the rise and fall of mighty empires, culminating most recently in 1975 when a dictatorship called the Khmer Rouge committed one of the worst genocides in history. In Phnom Penh you can visit the S21 Prison and Killing Fields, significant sites from this dark part of history, to shed light on what Cambodian people have been through. After the downfall of Pol Pot's regime, Cambodia has slowly been rebuilding, and the Khmer people are still fiercely proud of their country that was once the largest empire in South East Asia. There's no better way to fully understand this region's tumultuous history than by visiting yourself! 
ANGKOR WAT
If there's anything you have to see when backpacking Cambodia, it's Angkor War. Angkor Wat holds the title of the largest temple complex in the WORLD, and visiting it will certainly be a highlight when you travel to South East Asia. Named as a UNESCO World Heritage Site in 1992, it comes as no surprise that it's a hugely popular sunrise destination for backpackers from all over the world. It was originally constructed as a Hindu temple dedicated to Vishnu, gradually transforming to a Buddhist temple in the 12th Century as culture evolved. Angkor Wat is found just outside of Siem Reap, also home to the famous floating villages.
PRISTINE BEACHES 
Thailand gets all the attention when it comes to sandy beaches and idyllic islands, but Cambodia also has some gorgeous beaches that shouldn't be overlooked. With a coastline overlooking the Gulf of Thailand, and fewer tourists, the Koh Rong islands are absolute paradise. They're the perfect place to kick back, soak up the sun and explore the crystal blue waters with a snorkeling trip and party on the beach!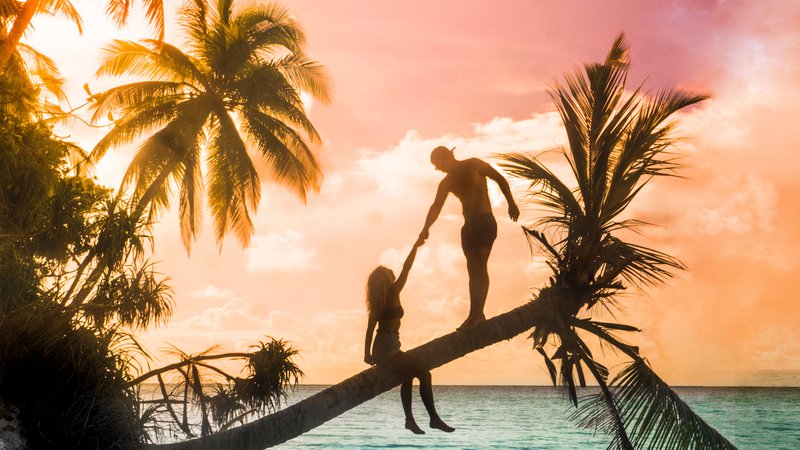 LOCAL MARKETS
Markets are central to life in Cambodia, so you absolutely have to see them. You can find the main ones in Phnom Penh and Siem Reap, and they will certainly leave you amazed. Bustling from sunrise when locals buy fresh produce for the day, to sunset when the clothing and souvenir vendors set up shop, these markets are like nothing you'll see back home. You can find everything from clothing, jewelry, souvenirs, decorations, trinkets, and some great food and drink. The best part is that local markets can be insanely cheap, so if you're up for a challenge get your haggling hats on and find yourself a bargain.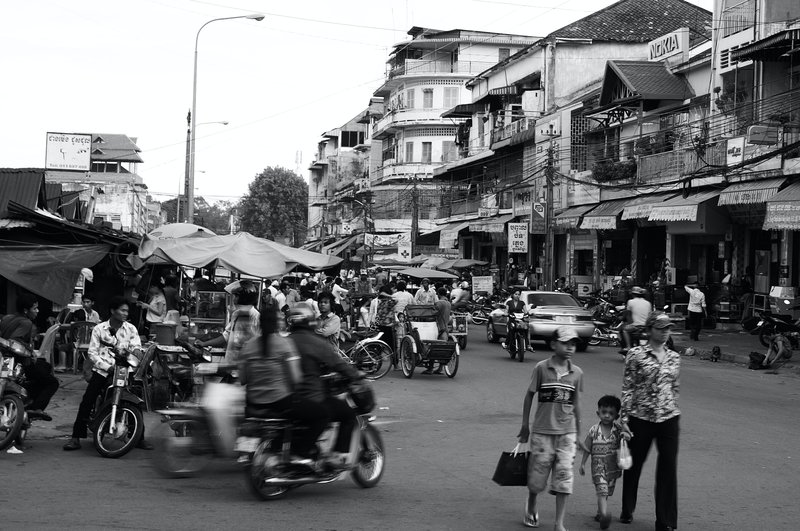 AMAZING FOOD
Street food is popular all across South East Asia, and Cambodia doesn't disappoint. You'll find a mixture of culinary delights along with some strange snacks like BBQ crickets or roasted tarantula... we think we'll stick to the curries! Cambodia has signature dishes you have to try including Fish Amok, Mango Salad, and Beef Lok Lak, as well as tasty seasonal fruits. Cooking classes are a great way to taste traditional dishes while learning the tricks of local chefs, all while having a bit of fun when travelling Cambodia.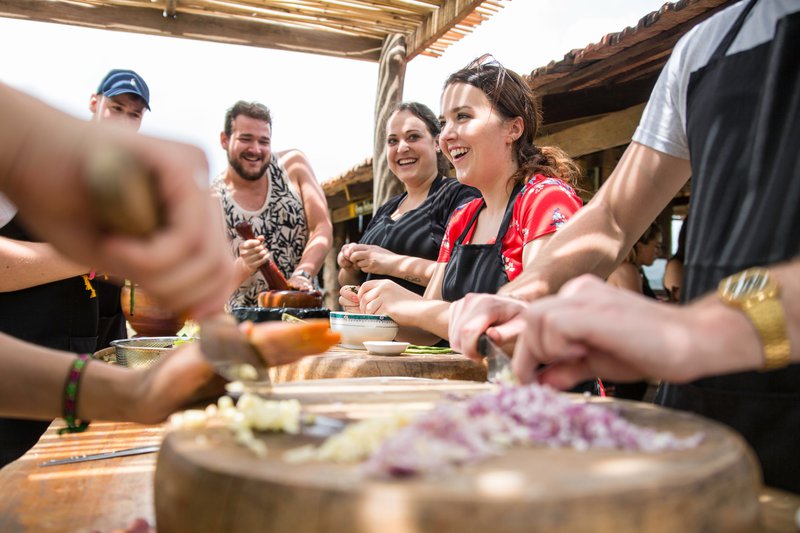 With so much to see and do, travelling Cambodia is a guaranteed adventure. Whether you're seeking time in the sun or authentic cultural experiences, make sure Cambodia's on your bucket list!
---
If we've got you eager to explore bustling towns, stunning beaches, and ancient temples, check out our 10 day Cambodia small group tour here. 
For more information about travelling South East Asia, including info about where to go, when to go, how to get around, how much money to save, and what to bring, check out our Ultimate Guide to Backpacking SE Asia here!


RETURN TO BLOG
NEXT ARTICLE