5 Reasons You Should Visit Sapa in Northern Vietnam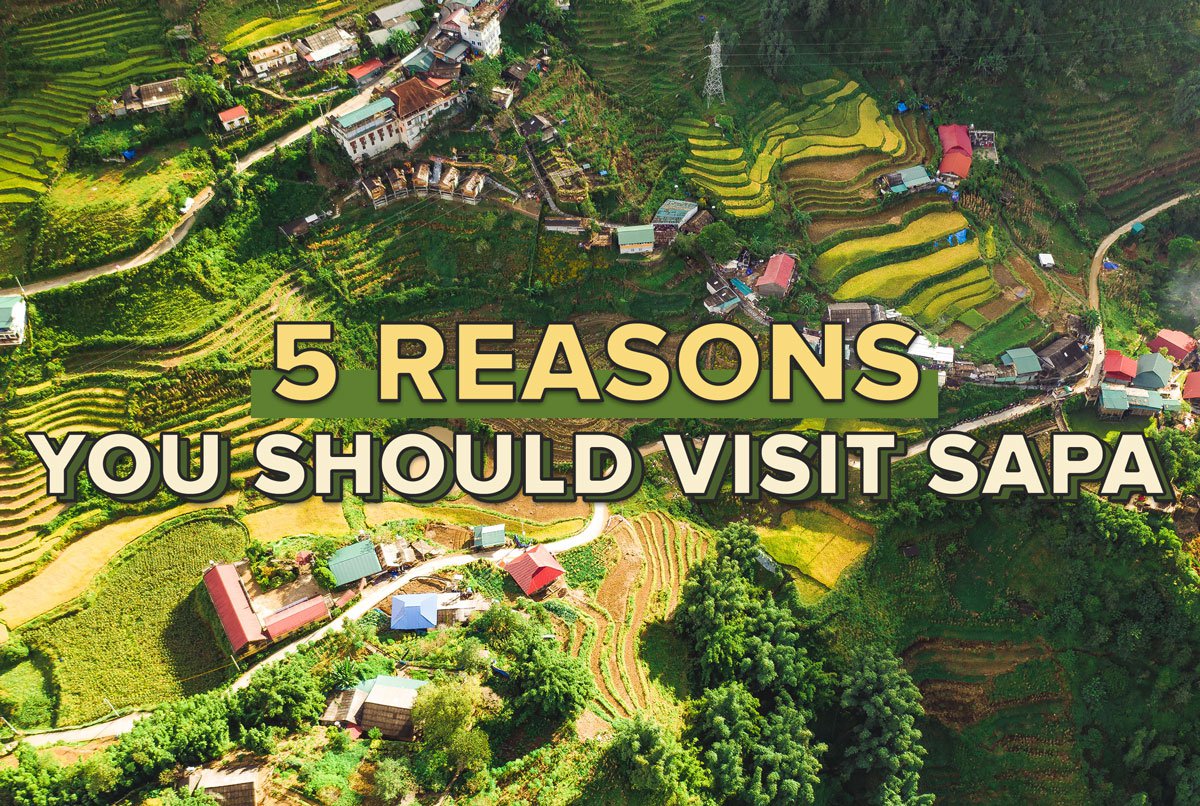 Published 19th October, 2020
Nestled in the mountains of northern Vietnam lies Sapa, a town that will have you instantly falling in love with its charm. Rich in natural beauty and full of opportunities for cultural immersion, this alpine town is the ultimate rural sanctuary away from Vietnam's chaotic cities. Read on to discover our top five reasons why you should visit Sapa on your next trip to Vietnam! 

1) SURROUND YOURSELF WITH INCREDIBLE SCENERY
Sapa has been visited by tourists since French Colonial times due to its majestic setting. Lush green rice fields cling to mountainsides stretching as far as the eye can see, plunging valleys carve through the landscape, and locals dressed in bright traditional clothing brighten every scene. Backdrops don't get more spectacular than this.
2) IMMERSE YOURSELF IN UNIQUE ETHNIC CULTURES 
In Sapa you have the chance to meet locals from ethnic minorities, each with their own distinct language, dress, and traditions. People from the Tay, Nung, and H'Mong tribes proudly express their tribes whilst cohabiting the region peacefully, and are eager to share their hospitality with travellers. Locals are incredibly friendly, and while you may not speak their language they will always radiate warmth with a universal smile. Local markets are a riot of colour and spice, and definitely don't miss the chance to purchase traditional products like weaving and herbal medicines straight from their makers. Sapa is also full of rustic home-stays where you can stay with locals to get an authentic insight into hill-tribe life and dine on some of the freshest homemade food! 
3) ACTIVITIES GALORE!
Sapa is a premier destination for hiking and cycling. Whether you want to wander the foothills on an afternoon stroll, find waterfalls to bathe in, or venture out on a multi-day trek into the mountains, there's a walk for everyone in Sapa. The valleys are dotted with quaint villages interconnected by trekking and cycling trails, making the region the perfect place to get back to nature. If you want to indulge, Sapa hosts many spas where you can try a soothing herbal bath or treat yourself to a full-body Vietnamese massage to renew your energy. 
4) SUMMIT THE HIGHEST POINT IN VIETNAM
In Sapa, you have the chance to summit Fan Si Pan Peak, the highest point in Vietnam. Also known as the 'Roof of Indochina', a trip up the mountain will literally have your head in the clouds. Before 2016 the only way to reach the summit was via a strenuous trek, but now a 6km cable car journey can have you up in less than an hour. Phew. The views are unmatched, so don't forget your camera!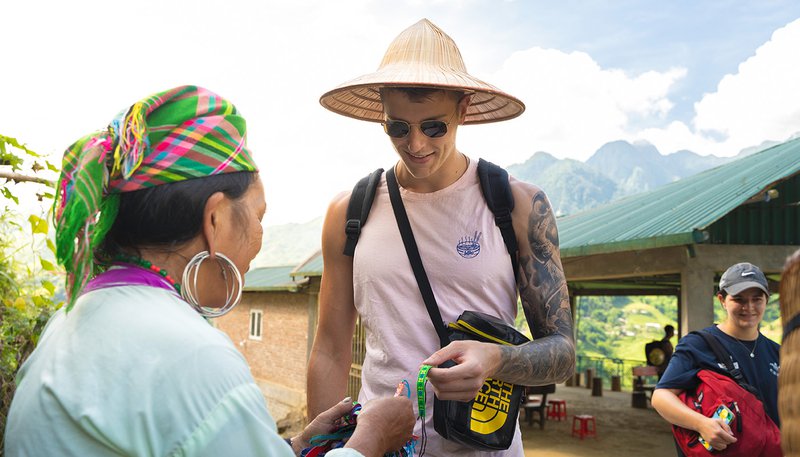 5) UNIQUE WEATHER 
Due to its altitude, Sapa is significantly cooler than the rest of Vietnam, but this makes it a welcome escape from the usual humidity of the country. From December to February you may even spot rare Vietnamese snow! Even on a cloudy day, the mist rolling in over the hills creates a stunning, otherworldly beauty - different from most other scenes in SE Asia. If you need a change of pace on your travels, Sapa ticks all the boxes. 
Northern Vietnam is absolutely stunning, and we guarantee the town and inhabitants of Sapa will bowl you over with their charm. Full of magnificent scenery, wonderful trekking, and unique opportunities for cultural exchange, Sapa is one to add to your bucket list! 

---
If exploring the mountains and cultures of Sapa sounds like your kind of adventure, we've just launched our brand new Vietnam Experience, a premium 15-day trip that will take you from north to south in style! From Hanoi to Sapa, Ha Long Bay to Hoi An, and so much more, this trip is the ultimate way to explore Vietnam. Check it out here!
RETURN TO BLOG
NEXT ARTICLE