6 Awesome Cultural Experiences You Have To Try In Bali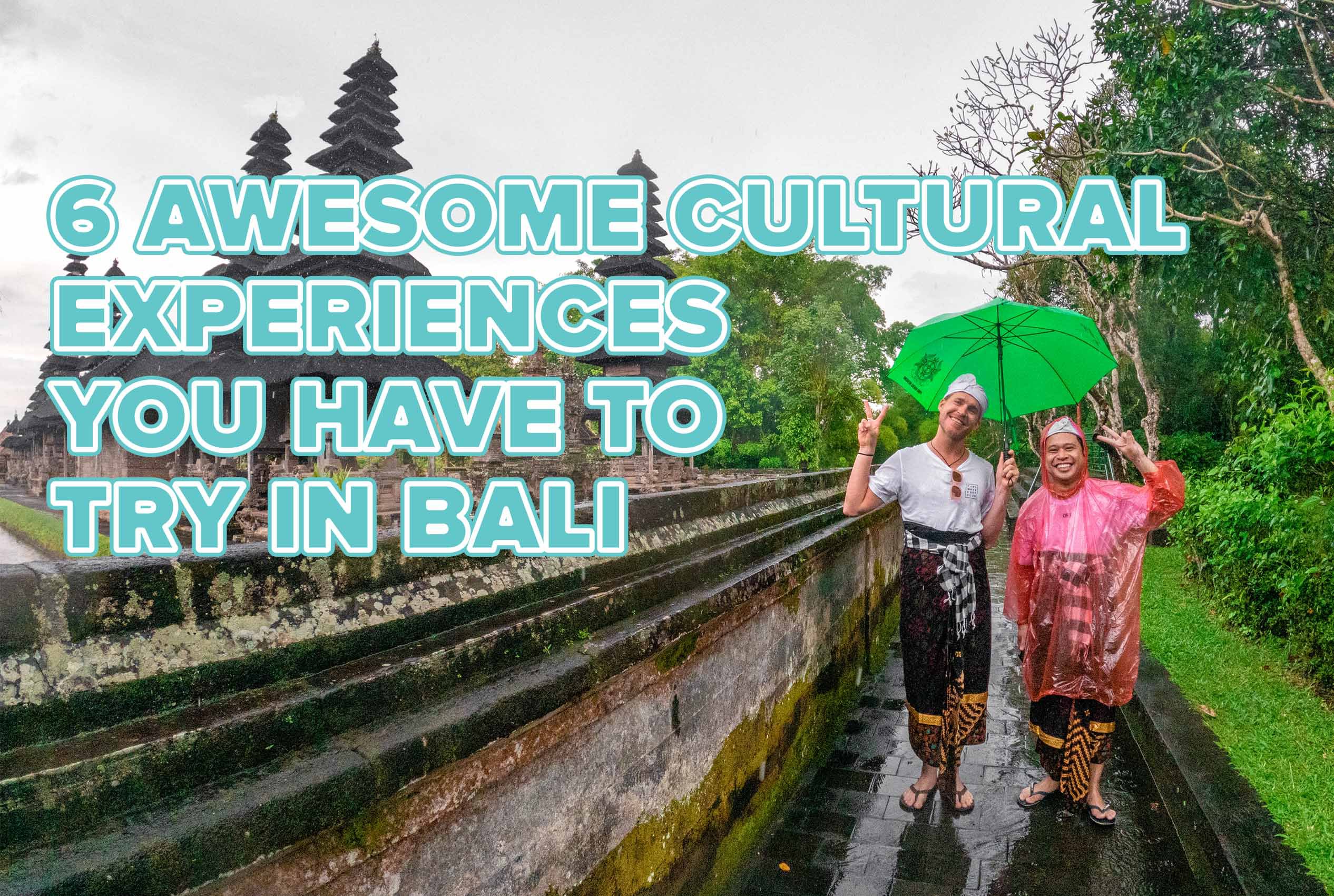 Published 12th October, 2022
Bali is one of the most unique islands on Earth. Discovering the island's incredible culture will be as much a part of your Bali adventure as exploring its stunning landscapes. Without a doubt, the cultural experiences you'll have on your journey will be once in a lifetime. Here are our top six to try!

Experience Ancient Healing Techniques
The holistic healing techniques used by Balinese healers have been around for centuries. Massage, herbal medicines, and energy healing are used by the Balinese to create harmony between one's physical and spiritual world. You'll be amazed by the results, and the massages are so cheap that you could have one a day if you wanted to! 
Visit A Temple
The ancient temples of Bali are some of the country's most iconic landmarks. The ornate and exotic architecture contrasted against pristine Bali beaches is something you won't find anywhere else. Pura Luhur Uluwatu is our Bali Intro favorite. The temple was built on massive cliffs overlooking the incredible surfing beaches below, pretty epic.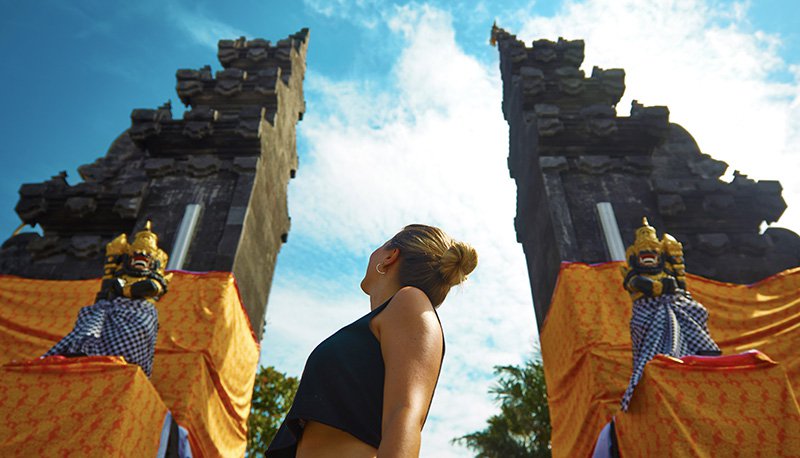 Get Muddy With Mepantigon
Mepantigon is a truly Balinese experience. It's a combination of wrestling and performing arts. These crazy jamborees are held in the local rice paddies. Watch the locals strut their stuff and then take on your best mate!
Try A Balinese Cooking Class
At a Balinese cooking class, you'll get a truly authentic culinary experience. Balinese food is a distinctive blend of Southeast Asian flavors. While learning from the locals about traditional ingredients and techniques, you'll be handsomely rewarded with delicious dishes prepared by you!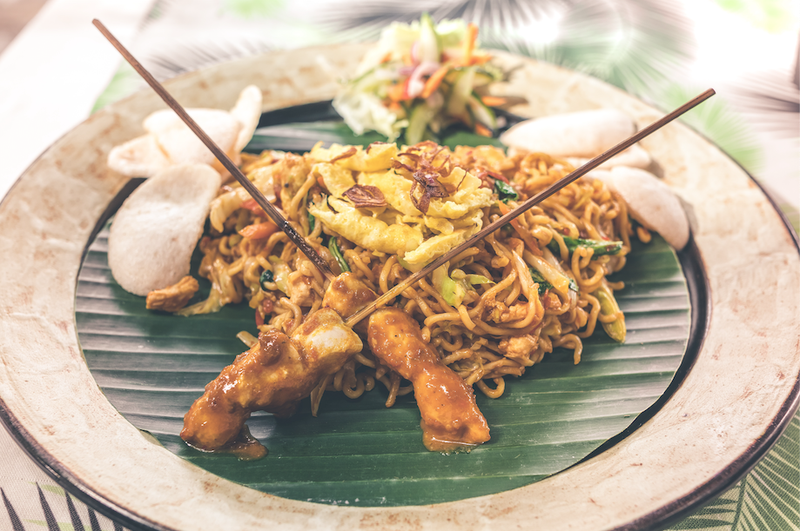 Stroll Through A Local Market
You can find just about anything in Bali's famous street markets, and the big markets stay humming pretty much 24/7. Walking around, you'll find exotic fruits, incredible art, delicious street food, handmade clothing, and so much more. With a little bargaining, you'll get some unbelievable deals. 
Celebrate With The Locals
Bali is famous for its ceremonies. Whether it's a wedding, cremation, or Nyepi (the Balinese New Year), attending a Balinese ceremony is a cultural experience you'll never forget. Find out why they call Bali the Island of the Gods for yourself by timing your trip with a celebration. 
---
So what are you waiting for? With its gorgeous beaches, interesting culture, and hospitable locals, backpacking Bali is an experience not to be missed. Click here for everything you need to start your adventure travelling in Bali on our small group tours.
RETURN TO BLOG
NEXT ARTICLE