6 Things You'll Probably Start Doing When You Move to Oz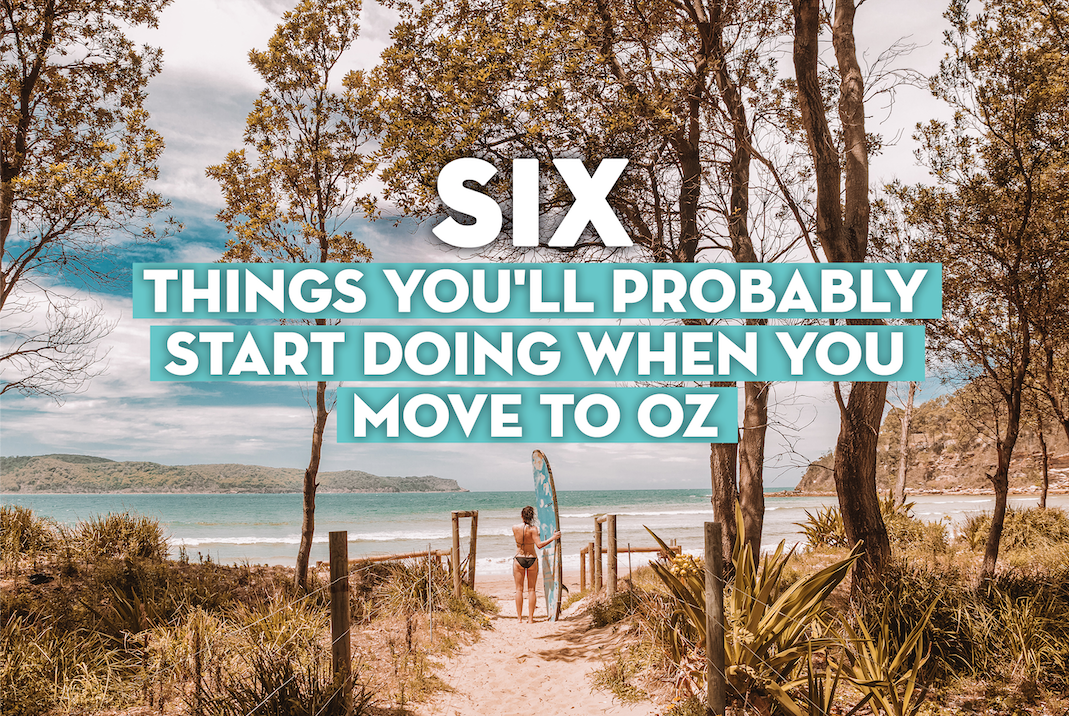 Published 09th December, 2019
Australia is a unique country that has some very specific characteristics and habits, some of which you will end up repeating or trying for yourself when you get here! 
You'll start to use Aussie slang
Probably the first thing that's going to change when you go to Australia is the way you'll start saying 'Australia'. Like all Aussies, visiters here learn to pronounce it as "Straya". This is because Australians like to shorten long words, to the point that the shortened versions have become the more acceptable words. You'll probably start saying 'arvo' instead of afternoon, 'avo' instead of avocado, and 'Maccas' instead of McDonald's too!
Shopping With No Shoes
Back at home this might seem weird and you probably haven't seen this on a sober person, but in Australia is completely normal to see people walking around without shoes. It just seems part of the culture, especially in beach towns. So, during your journey in Australia, it won't be uncommon to see barefoot people in the supermarket, cafes, and walking around the street. By the end of your trip, you might even end up doing the same. Aussies are just casual in general!
Learn How to Surf
Surfing is part of Australian life, and even if you used to live close to the beach back home but never had the interest to start, in Australia you will probably want to do so. The blue water and vast beaches are an invitation to pro surfers and beginners as well. The hot weather during summer is also a point in favour, who would prefer to stay toasting at the beach instead of freshening while doing a sport in the water? Once you stand up in the wave for the very first time the 5 seconds of joy is worth the initial struggle. Surfing is fun and a great way to exercise so you can see why many Aussies and tourists get into it! 
Take a Picture With a Kangaroo
This is not exactly an Aussie thing to do, but you can't leave Australia without seeing one. There are actually many animals that only exist in Australia, but kangaroos are the ones you'll find quite easily. Besides many parks where you can hang out with kangaroos and even take selfies with them, Australia is full of them all around and if you go a little bit out of the city, be aware not to hit a crossing Kangaroo while driving as they can jump carelessly in front of cars. 
Eat Arnott's Tim Tams
The chocolate Tim Tam is a very famous, traditional chocolate biscuit in Australia. Everyone that comes here leaves with a bag full of them. Tim Tams are not only tasty but they are also easy to find in every supermarket and are relatively cheap as well. With many different flavours and variations, the 3 most famous ones are white chocolate, milk chocolate, and caramel filling. Aussies normally enjoy them in hot milk as it softens the biscuit and the creamy filling mixtures with the milk making a good combination. 
Eat Asian Street Food
Although you might expect to eat Australian food in Australia, one of the tastiest experiences one can have here is enjoying the Asian street food. There are lots of Chinese, Japanese, Cantonese, Thai, Korean, and Vietnamese eateries that you might have the curiosity of trying out. This is a good opportunity to eat the specialties of each country and taste flavours from all around Asia while experiencing some of their cultures without being actually there. Asian restaurants are very popular in Australia and have been incorporated into daily life in Oz. You'll soon find yourself loving the practicality of grabbing some sushi on your way to work.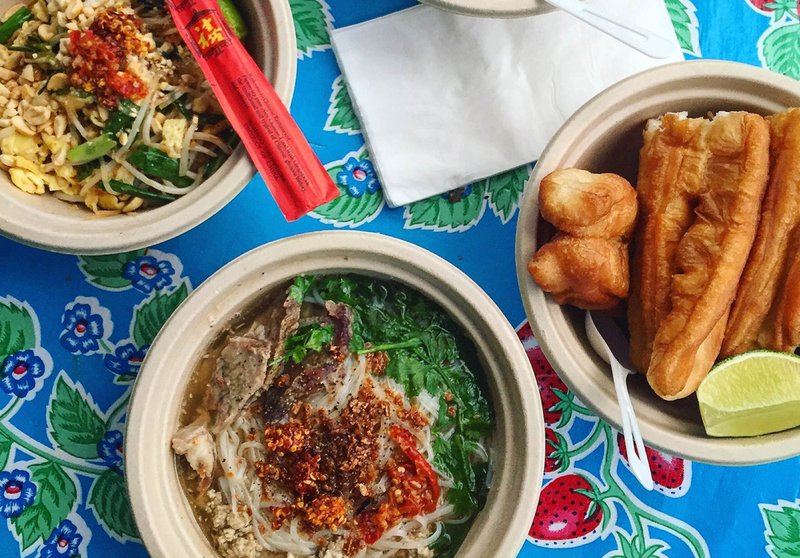 Don't wait to start your own adventure, check out our OZ trips here! 
For more information about Australia, including tips on where to go, when to go, how much money to save, and what to bring, check out our Ultimate Guide to Backpacking Oz here!


RETURN TO BLOG
NEXT ARTICLE