Eat like a Local: Signature Cambodian Street Food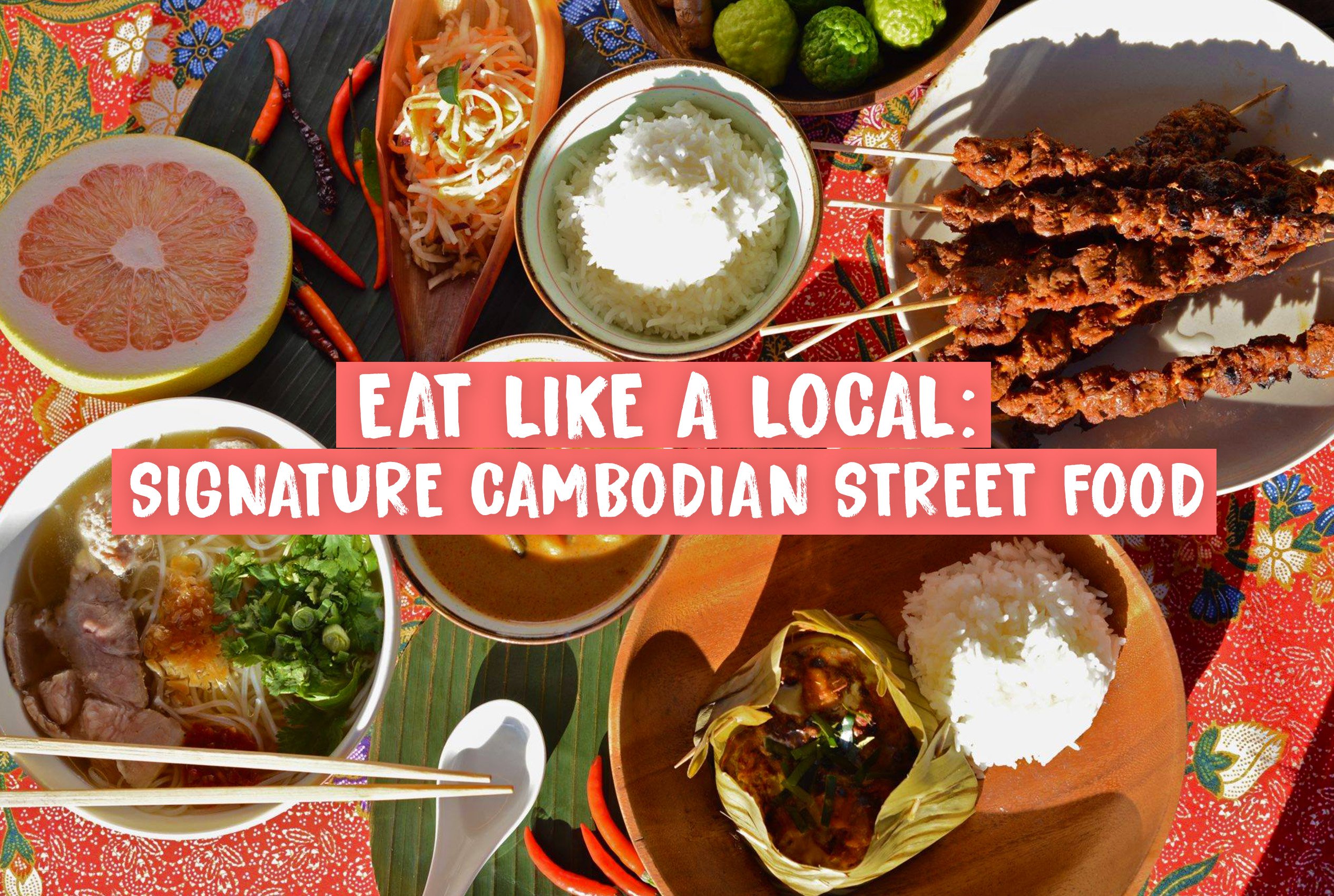 Published 08th July, 2019
Like other countries in Southeast Asia, Cambodia is bursting with incredible destinations and even better cuisine! Read on to learn more about Khmer food.

One of the ways to truly immerse yourself in the Cambodian experience is by trying the best street food from vendors bustling through the cities. Hop off your tuktuk and get ready to fill your stomach.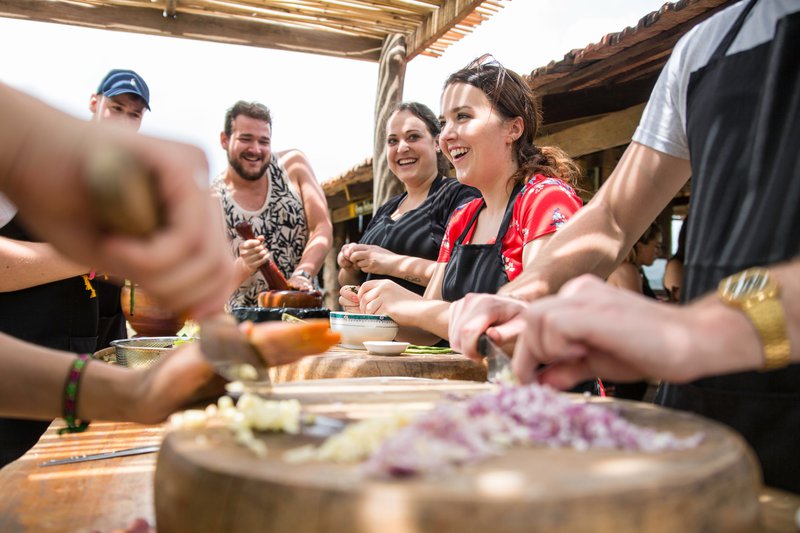 Siem Reap
Beautiful Siem Reap has an endless amount of street vendors eagerly waiting to tantalize your taste buds with classic Cambodian delicacies. Here are some of our favourites.
Fish Amok
This classic Cambodian dish is steamed, cooked in curry sauce, and encased in banana leaves. It is commonly served with steamed rice on the side. It is a perfect well-balanced dish to introduce you to the flavours of Cambodia. This signature dish is most abundant in Siem Reap so be sure to try it while you're there!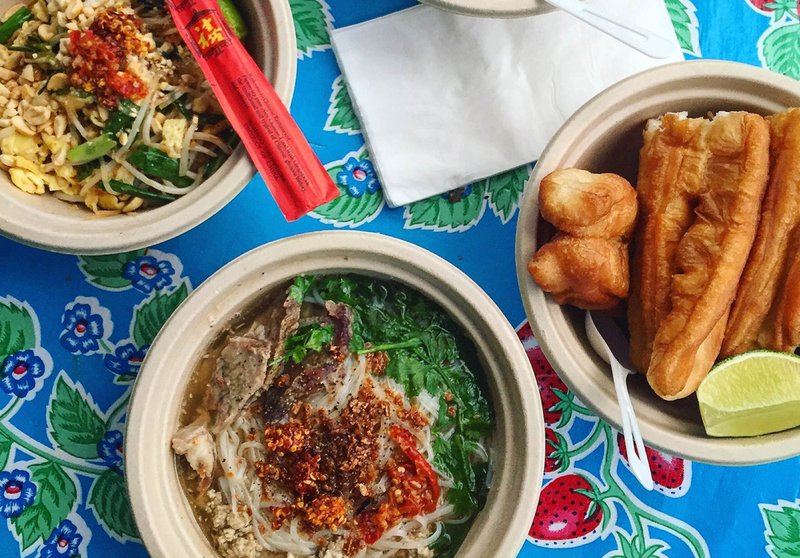 Balut
Feeling adventurous? Get Balut! Known as 'pong tia koon,' it is a developing duck embryo egg. It might sound like something out of your element but it's quite common for Cambodians to eat as a snack. Top it off with a copious amount of chili, lime, and salt for some quality added taste. 
Iced Coffee
For all of you that need a coffee fix, Cambodia is one place that is not short in providing well-needed energy. You can find hot or cold coffee anywhere in Cambodia, but the iced coffee is most popular from street vendors. The slow roast they use on the beans provides a sweeter taste. Pick up your fill for a cheap price at any local vendor.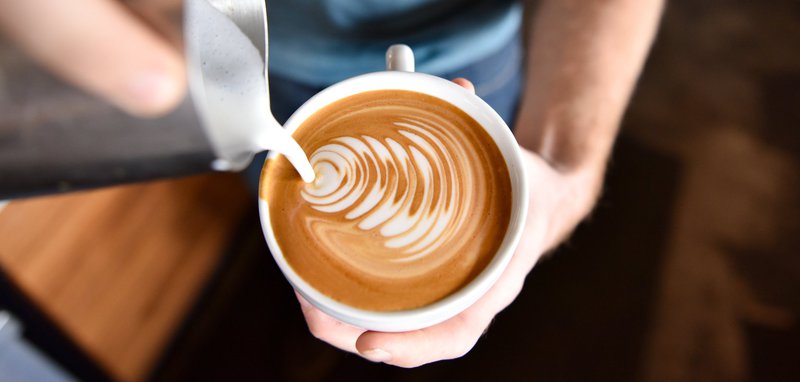 Phnom Penh
In Phnom Penh? The chaotic capital provides some of the best street food around. To truly get with the locals, head over to Orussey market, and buy these dishes along the way!
Bai Sach Chrouk
Wake up in time for breakfast to have Bai Sach Chrouk, a signature Cambodian breakfast dish. The pork marination makes this simple dish burst with flavor. It is dressed with pickled cucumbers, carrots, and ginger on the side. Just about any street vendor will have it ready to serve in the morning. 
Num Banh Chok
Num Banh Chok, otherwise known as Khmer Noodles, is another must-have traditional dish that consists of rice noodles with Cambodian vegetables. Also, as a lighter alternative, feel free to grab this for breakfast.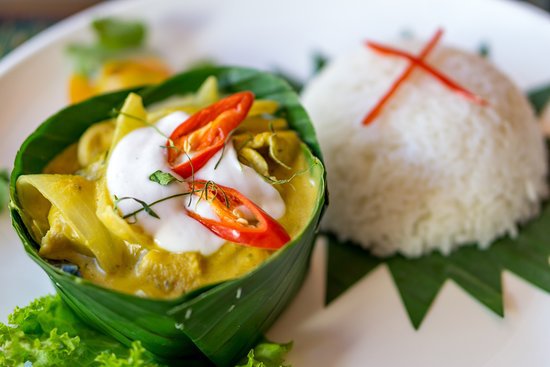 Chet Chien
For dessert, try Chet Chien, deep-fried bananas! You've might have had deep-fried bananas before, but vendors here spice things up by using bananas that are most commonly sourced in Cambodia. The ripe bananas are then dipped in a sweet batter to deep fry and topped off with chocolate, sugar, or blackened sesame seed.
---
Ready to try some of these unique delicacies? Start your adventure to Cambodia with our group tours here!

RETURN TO BLOG
NEXT ARTICLE