The BEST Time To Travel To Bali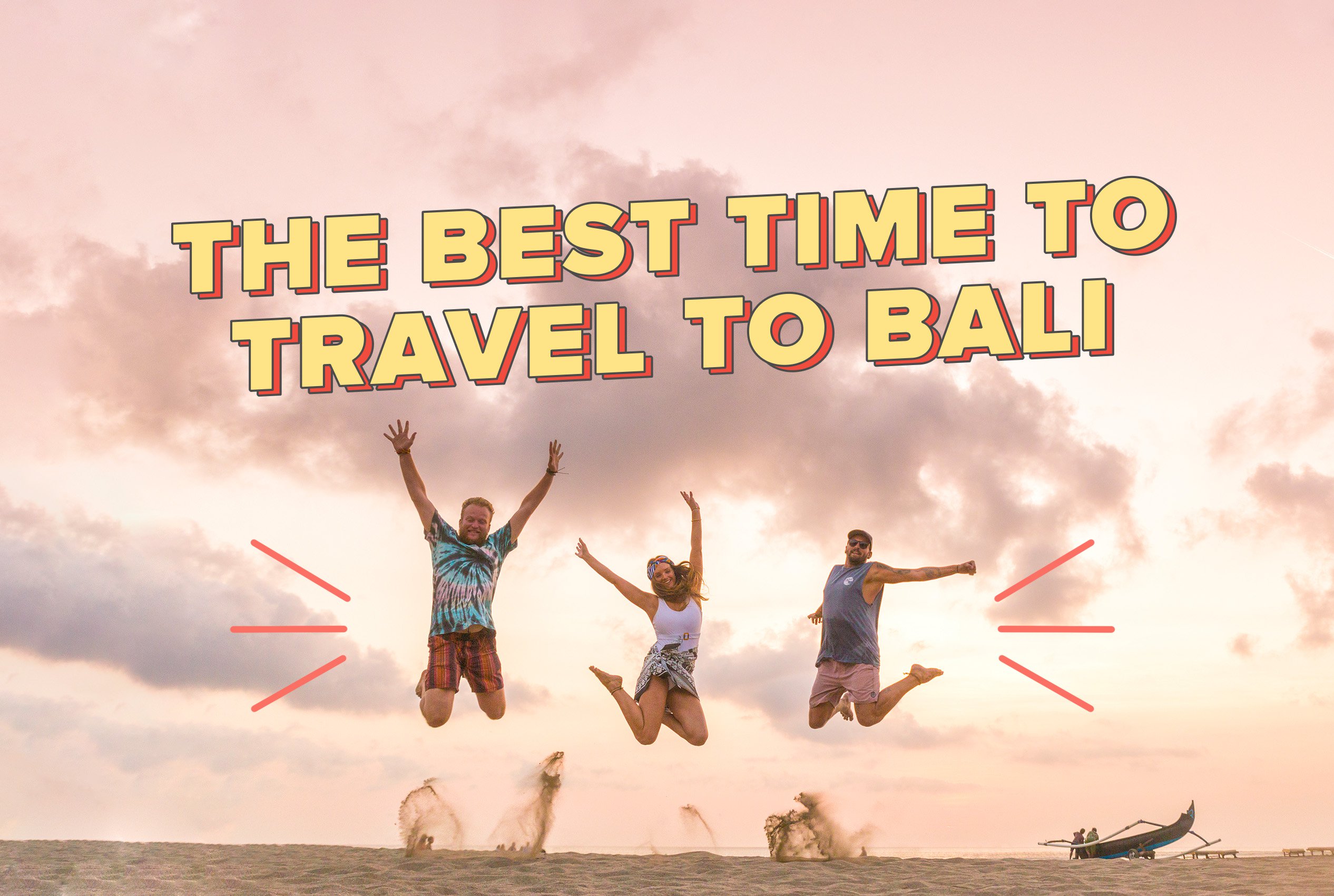 Published 31st August, 2020
Bali is a small island in Southeast Asia between the Indian and the Pacific Oceans and is very popular with tourists due to its stunning beaches, iconic rice terraces, and magical temples. So, when is the best time to visit? The good news is that there's never a bad time to travel to Bali! 
As the island of Bali is so close to the equator the climate is warm and tropical all year round. The temperature doesn't vary much throughout the year, making it pleasant 365 days, meaning you're bound to return home with that Bali summer glow whatever the weather! The main difference between the seasons is the type of experience you will get out of your trip. The dry season is busiest with tourists, but the rainy season has its perks as the island is quieter and you'll avoid the raised prices of peak season!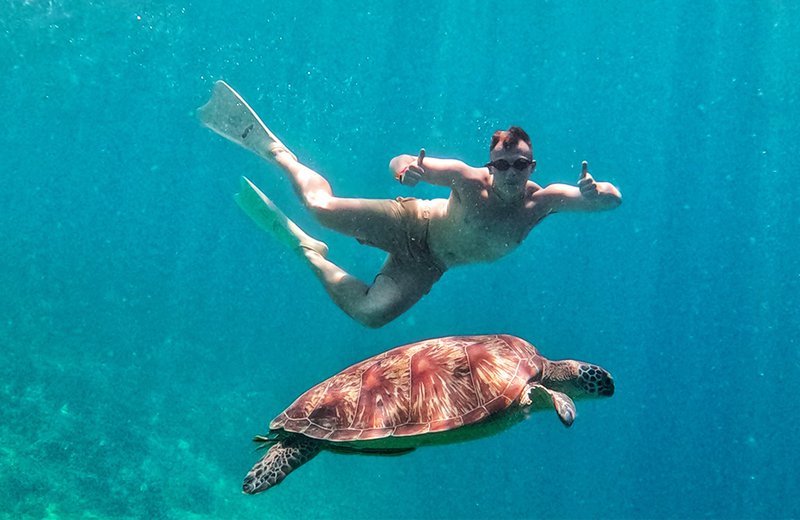 Dry Season (May – October)
The dry season is the busiest and most popular time to visit Bali, so while there are crowds this means there's plenty to do and the good vibes are everywhere! Bali's nightlife scene comes alive during the busy festive season, with Canggu Kuta and Seminyak offering some great bars and clubs. The dry season is perfect for outdoor activities like trekking, kayaking, and sightseeing, and of course soaking up the hot summer rays exploring exotic beaches. Bali offers beautiful landscapes, and Mount Batur is one you don't want to miss! The summit trek to watch the sunrise is a once in a lifetime experience, which can be achieved all year round but is best done during the dry season to enjoy the stunning clear views. 
Being the hotter time of the year, the dry season is a great time for snorkelling and diving, especially with improved visibility from the previous wet season. You will find some amazing dive sites around Nusa Penida, Nusa Lembongan, and the Gili Islands, and if you're lucky enough you might come across turtles and manta rays. If you're a surfer, you'll be pleased to know that the west coast of Bali is home to some of the best surf breaks in Asia, from Uluwatu down to Canggu.
However, the downside of visiting in peak season is the spike in prices, crowding in major tourism areas, and crazy traffic, particularly around the cities of Kuta and Canggu. This is something to keep in mind if planning a trip in high season, so if you're looking to travel during these months, why not consider a group tour? An INTRO trip will cover all your accommodation, transport, activities and most meals, making budgeting for your time abroad much more manageable. Check out our trips here!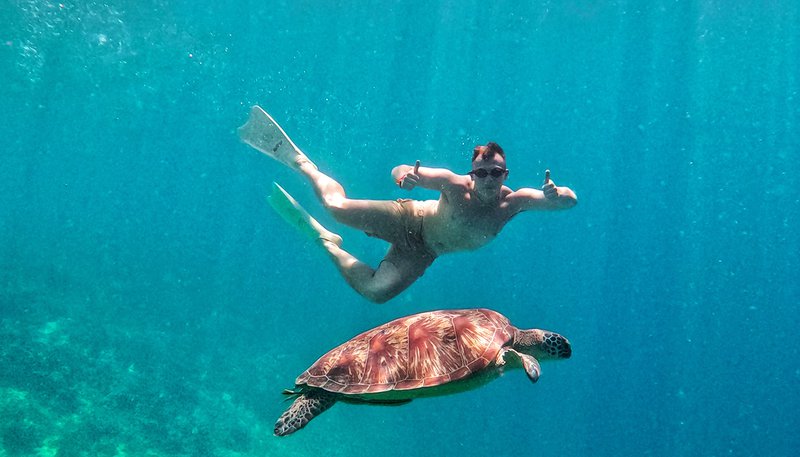 Rainy Season (November – April)
During the rainy season, the weather can be a little unpredictable with an increased level of rainfall, but there's still plenty of sunny days. The good thing is that in tropical countries the rainfall is usually brief, around an hour or so, then clears up again, meaning that you can still have most of the dry season experience. Temperatures are at their highest and it's quite humid and sometimes overcast... expect to get a bit sweaty! The bouts of rainfall can actually be a welcome break from the heat, and when it does rain there's still plenty to do. Plus this time of year is quieter and cheaper, so getting a spot at one of Bali's iconic beach clubs such as Finn's or Potato Head will be a lot easier. 
Bali has many gorgeous temples across the island, and the low season in the best time to visit as they will be a lot less crowded. Tana Lot Temple is positioned on the edge of the ocean, so visit at low tide so you can walk out and be blessed with the spring water that is said to be holy. Perched on top of a cliff overlooking the dramatic coastline of the Bukit Peninsula, Uluwatu temple should also be at the top of your list to visit. The increased rainfall also means that the waterfalls are at their best, so the wet season is perfect for nature lovers! Sekumpul Waterfall is often referred to as the most beautiful waterfall in Bali, and Banyumala Twin Falls offer magnificent views during the low season.
For all the adrenaline junkies out there, the heavy rainfall during these months produces strong flows of water through the rainforest rivers which create perfect conditions for white water rafting. During this time Ayung River - Bali's longest river - will be full with around 30 high-speed rapids and amazing views along the way. If high-speed rapids aren't your thing and you'd like something a little more relaxing, look no further than a traditional Balinese cooking class to try some local flavours. You could even attend a yoga class in peaceful and spiritual Yoga Barn in Udud, or sit back and relax enjoying a pamper spa day. These activities are perfect for the wetter days, proving that you can have an amazing holiday whatever the season!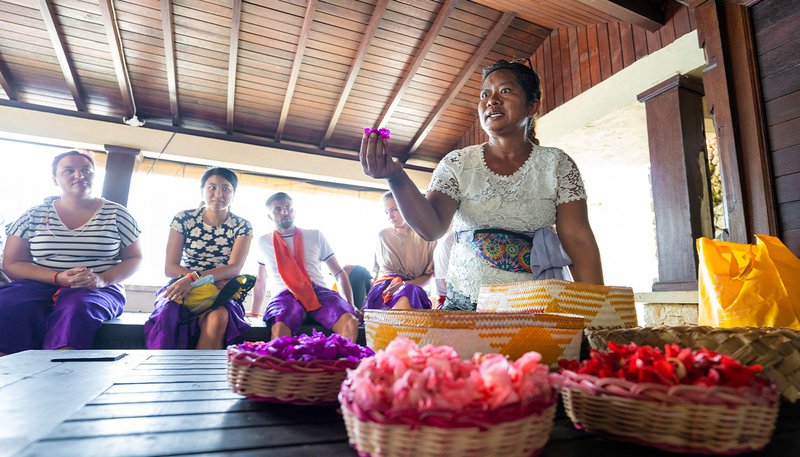 In our opinion, a good time to visit Bali is at the beginning or end of the dry season as you avoid the busiest peak and still get good weather, but it completely depends on what kind of experience you're looking for! Whatever the season there's something for everyone, meaning thankfully there's never a bad time to visit Bali. It's a top travel destination for a reason! 
---
Want to experience the tropical bliss of Bali for yourself? Check out our group tours! Whether you're on a gap year, backpacking in Bali for the first time, or just on a short holiday, we'll show you the trip of a lifetime.
For more information about travelling South East Asia, including info about where to go, when to go, how to get around, how much money to save, and what to bring, check out our Ultimate Guide to Backpacking SE Asia here!


RETURN TO BLOG
NEXT ARTICLE