Everything I Wish I Knew Before Coming To Sydney
Published 15th July, 2016
I arrived in Sydney with no idea what to expect. I knew I wanted to see the Opera House and spot a kangaroo, but beyond that I was clueless. I came into the experience of living, working, and studying in a new country relatively oblivious. During my time in Sydney, I have been met with unforeseen obstacles and adventures that have taught me valuable lessons. By no means do I consider myself an expert on this expansive city, but I do know what it feels like to be new here and the basics of staying afloat. Here is everything that would have been good to know before beginning my journey to Sydney, I hope it can help you too!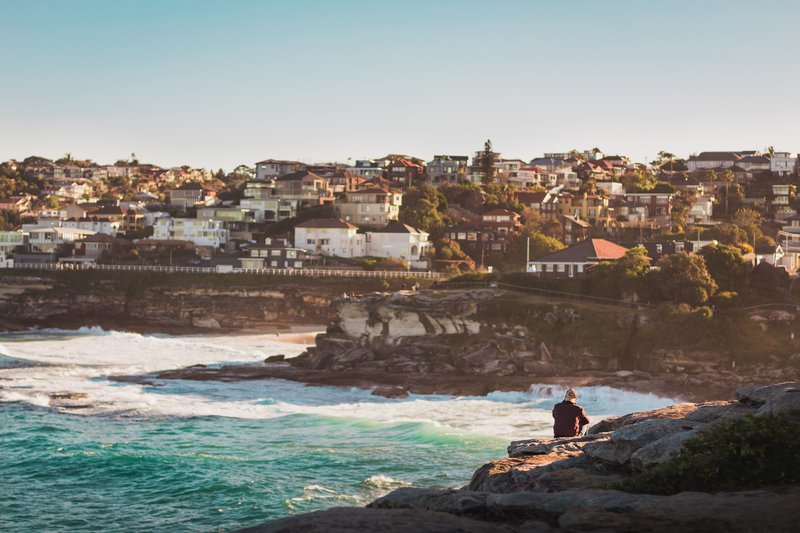 There is no need to be nervous
You are always going to feel a swirl of excitement and anxiety at varying levels before moving to a new city or country. I have lived in five different cities and Sydney has been one of the easiest to settle into and navigate by far for a number of reasons. First and foremost are the people. In my experience, the people in Sydney are extremely friendly and welcoming. It is not unheard of to strike up conversations with strangers. Everybody is ready and willing to help with anything, from directions to food recommendations. The ease of figuring out Sydney's public transportation system was also a large part of why I felt so comfortable in this city so quickly. Once you pick up an Opal card at a convenience store or cafe that's all you need to catch trains and buses almost anywhere in the city.


Australia is HUGE
Yes, I knew that before coming, but I didn't fully grasp the magnitude of this fact. Not only is Australia big but it is jam packed with extraordinary opportunities for travel and exploration. With five months in the country, I assumed I would have enough time to see most of what Australia has to offer, but I was sadly mistaken. The suggested length for a road trip along the east coast alone (from Cairns to Melbourne) is upwards of one month. I had plenty of bucket list ideas in mind prior to arriving in Sydney and the list only continued to grow as I learned of all there is to do. Snorkelling in the Great Barrier Reef, touring Uluru, hiking through the Daintree rainforest, driving the Great Ocean Road, camping in Tasmania and so much more. Though I have had amazing experiences here, I've had to accept the fact that I won't be able to do absolutely everything. Before coming to Australia make sure your goals and expectations align with the amount of time you have.
Organised trips are a great starting point
Like I mentioned before, I came to Australia rather underprepared. Knowing virtually no one here and very little about Sydney (let alone the rest of the country), it was challenging at first to find my bearings. Only after living here for a couple of weeks did I finally decide to sign up for an organised group tour. My only regret is not joining one sooner! These trips are the perfect way to meet people who are in similar situations and make friends to continue your adventure with. They're also a great trick for bundling awesome experiences like sailing the Sydney Harbour and learning to surf. If you're visiting Australia for a working holiday or backpacking, an amazing group tour is definitely the best way to start!
Stay to the left
As my savvy Opera House tour guide once said, "If you find yourself constantly bumping into people on the pavement, they're probably locals". If you come from a country where you drive on the right side of the road, like me, you may be a bit disoriented doing more than just driving. I expected to be thrown off at first when navigating a car but I neglected to think about how it affects other everyday patterns. People in Australia walk to the left on sidewalks and (most importantly) on stairs. I have found myself in a far too many awkward how-do-we-get-around-each-other dances since being here. Australians also take the 'stand to the left, walk to the right' rule on escalators very seriously. So just be conscious of where you're walking!


It's warmer than it seems
I'll be the first to admit that I get cold faster than the average person. I arrived in Sydney in July - right in the middle of the city's mild winter season. I was fully prepared to suffer through a few chilly months before being able to take advantage of Sydney's beaches. To my delightful surprise, the numbers that appear on my weather app feel different than they do back home on the east coast of the United States. It is true what they say about the Australian sun, it's stronger here and you can feel it. I have a distinct memory of sending a photograph to my friends of people swimming in an outdoor unheated pool when it was 65°F out (18°C), something that would be unthinkable back home yet was manageable in the Sydney sun. If you are disappointed by the low numbers you see, remember it doesn't always feel like what the numbers suggest.
Save up
This city is expensive. Though there are a number of ways to experience Sydney on a budget, the relatively high cost of living is something to be aware of. The currency exchange rate coming from the United States or parts of Europe is a nice cushion for the blow of your imminent spending in Sydney and travelling around the rest of the country. Make sure to save up before embarking on a big trip to Sydney and budget yourself accordingly. Though much of what you experience will be inexpensive, including free parks and beaches and museums, the everyday living prices do add up.


Nightlife begins early
As of 2014, many parts of Sydney are under laws that dictate serving alcohol and letting people into bars after certain hours, commonly referred to as lockout laws. If shots are your party style, lots of the top spots don't serve them after 11pm. Many of the popular clubs have free or discounted entry earlier in the night as well, often before 11pm. Do your research ahead of time by visiting their website or Facebook page to find out the cheapest time for you to go. These deals are worth taking advantage of as the bars tend to be full of people by this time anyway. Don't spend your evenings chilling at home until midnight, take advantage of Sydney's vibrant nightlife scene and make it out early!
How hard it'll be hard to say goodbye
The most difficult part of going to Sydney is inevitably leaving Sydney. There is something about this place that sucks people in. Whether it's the gorgeous beaches or the amazing people, those who just expected to pass through often end up falling in love with the city and choosing to stay indefinitely. I was not prepared to appreciate Sydney this much. It is very difficult to leave a place that continuously offers more to discover and explore. All I can hope for is the chance to come again!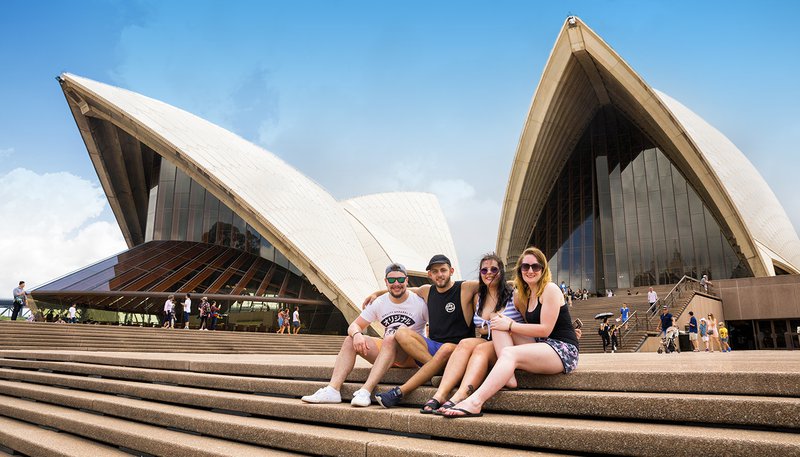 ---
If you're about to start your journey to Sydney (or anywhere in Australia), one of the best ways to begin is with a group tour. Check out INTRO's epic group tours made perfectly for backpackers, solo travellers, and those on a working holiday visa!

RETURN TO BLOG
NEXT ARTICLE