Free Oz Working Holiday Visas for Backpackers!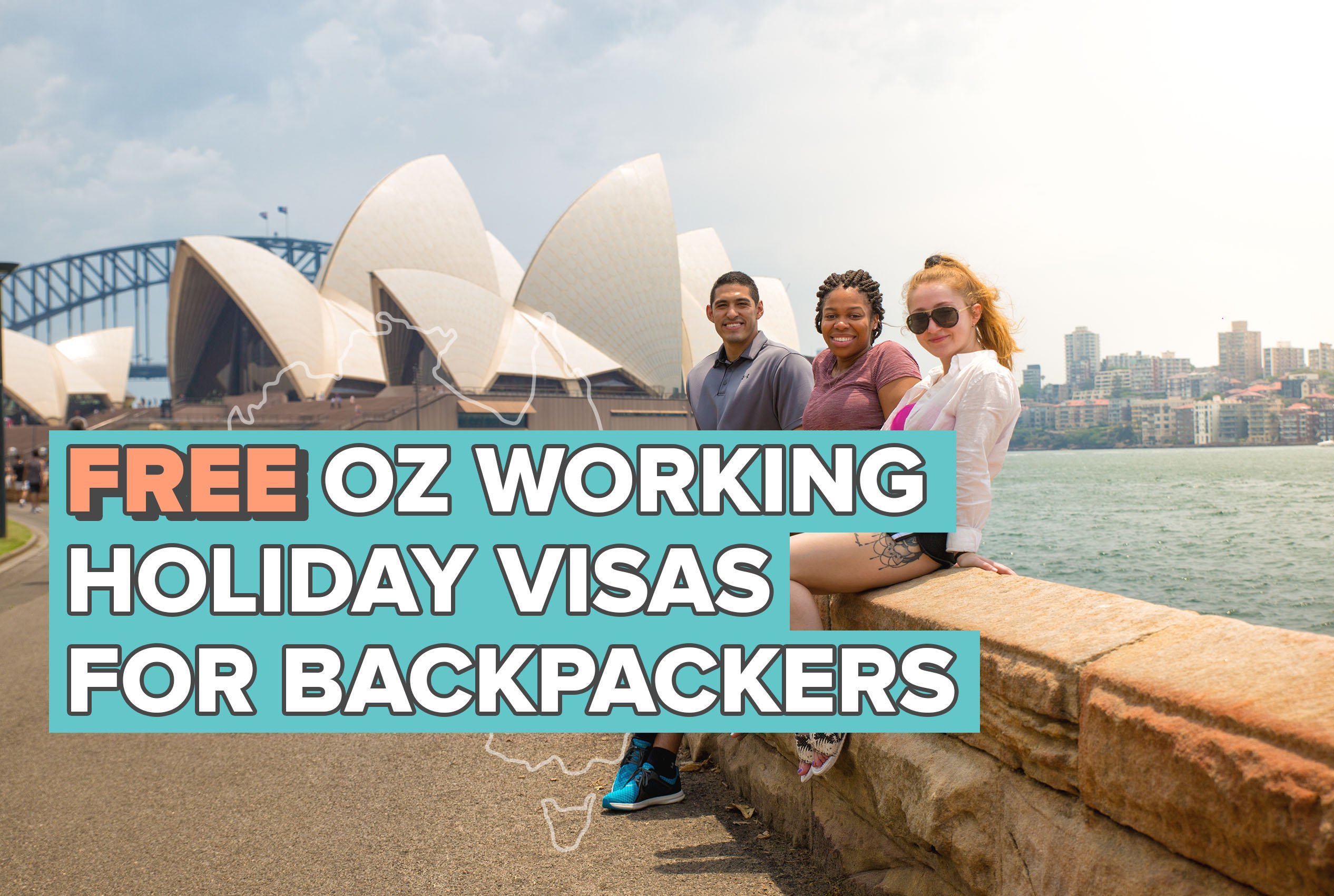 Published 20th January, 2022
Could the rumours be true? We're here to tell you there's no such thing as a free lunch, but there is such thing as a free visa!
In a bid to encourage backpackers to head Down Under, Australia's government will be waiving the Working Holiday Visa fee. This would save you up to $495AUD!
This applies to both the 417 Working Holiday Visa, and the 462 Work and Holiday Visa. Here's the catch...
Visa application fees will be reimbursed, but you have to enter Australia within 12 weeks (by April 19th, 2022)
Prime Minister Scott Morrison is putting out the welcome mat for Working Holiday Makers to "come on down" to Australia ASAP! 
"We want you to come to Australia and enjoy a holiday here in Australia - move all the way around the country and, at the same time, join our workforce."
CAN I TRAVEL WITH INTRO AND GET THIS FREE VISA? 
Our first two Oz group tours are running April 4th and April 18th, which is just within the time frame for free Working Holiday Visas! If you are travelling on these start dates and already have a WHV organised through us, you will be eligible for the free visa and receive a refund through INTRO. And if you're thinking about joining us on a Working Holiday or already have an open-dated booking and want to take advantage of this incredible offer, get in touch ASAP as spots on our April 4 and 18 trips are filling FAST.
If these start dates don't work for you, you could also travel to Australia anytime up to April 19th 2022 to get this visa reimbursement. Then you could join one of our later start dates and still take advantage of this scheme, saving up to $495AUD!
Oz Intro is our ultimate working holiday group tour and starter package, and we are so excited to finally be recommencing tours in a few short months. For everyone who has been wanting to come to Australia for so long, this announcement couldn't have come at a better time. As well as easing you into life in Australia and showing you the best of Sydney and beyond, this tour package (and our expert team) helps you find paid work, sorts out your accommodation, and helps you plan your onward travel in Australia. All with the help of an experienced group leader and a new bunch of mates!
The good news for all budding working holidaymakers is that there are PLENTY of jobs on offer. From bars and cafes to tourism operators, fitness studios, reception desks, healthcare services, salons and construction sites, Australia wants YOU.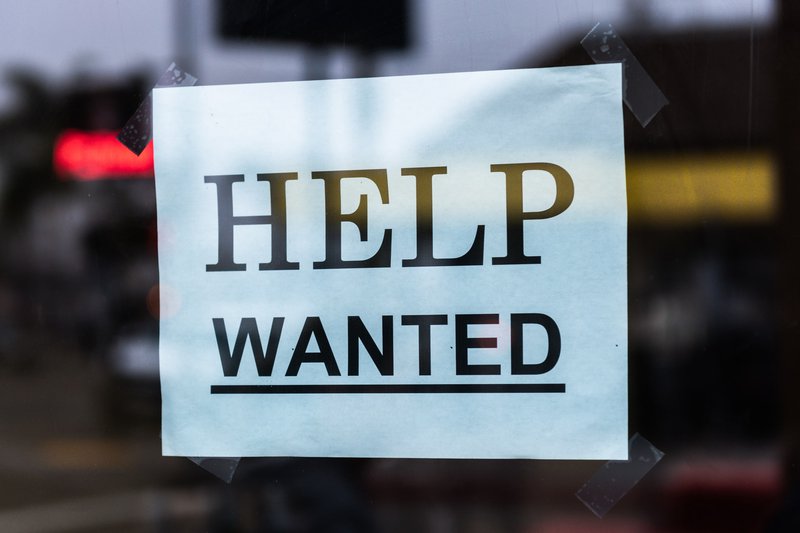 And the best thing is that you don't have to start work immediately. It is a Working HOLIDAY after all!
If you enter Australia on a WHV you are allowed to travel around to your heart's content when you get in. So whether you want to drain your bank account on an East Coast road trip, or jump straight into those $20/hour (minimum!) pay-checks, the Land Down Under awaits.
Australia's borders only reopened to working holidaymakers last December after being shut down in response to the pandemic in March 2020. After two years without backpackers, your presence will be welcomed like never before.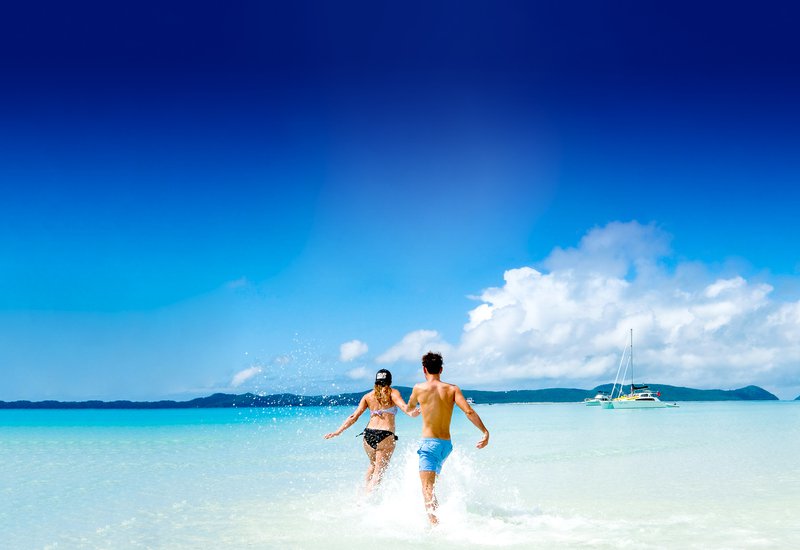 ANY OTHER REQUIREMENTS?
Along with having a valid visa, you need:
To be fully vaccinated against Covid-19 with a vaccine recognised by the TGA (i.e. AstraZeneca, Pfizer, Moderna and Johnson & Johnson) and provide a vaccination certificate
Evidence of a negative Covid PCR test taken 72 hours or less before departure
Complete an Australia Travel Declaration (ATD) at least 72 hours before departure
Upon arrival in Sydney/NSW, you must also do a rapid antigen test on the first day and another on day 6, but you're still allowed to be out and about exploring in the meantime! Find out more about Australia's entry requirements here.
Ready to make the move and start a year of adventure in Australia? The stars have aligned for you to make the most of 2022. Get in touch to grab one of the last remaining spots on our April 4th & 18th start dates!
You can read more about working & travelling Australia here. 
Or for more info on this incredible country including the best Oz destinations, the best travel routes, how much $ to save and more, check out our Ultimate Backpacking Guide to Australia.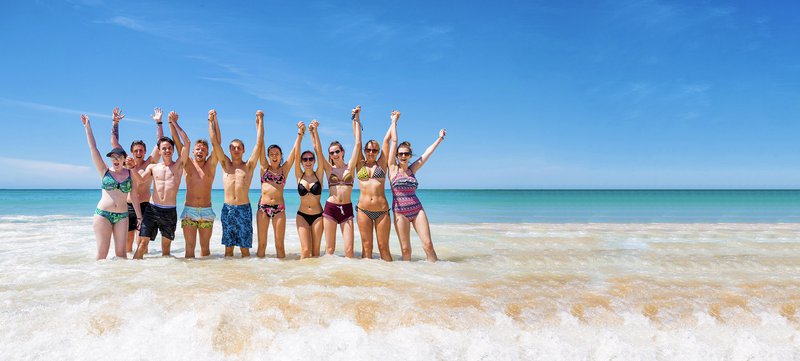 ---
Blasting through Sydney Harbour on a jet-boat or taking in the sights on a private cruise, walking the white sands of the famous Bondi Beach, standing on your first wave as you try your hand at surfing, discovering the Australian bush & wildlife and partying at some of Sydney's best bars are just some of the awesome and unforgettable moments you'll have while travelling in Australia! If you're struggling to convince your friends to join you on your next big adventure, don't worry - you're not alone. Travelling in this beautiful country is absolutely incredible, and joining one of our group tours in Australia is the best way to experience it. Whether you're on a working holiday, a gap year in Oz, or just up for an amazing new experience, on Oz Intro you'll meet like minded people and make great new friends to travel with. Trips running from April 2022!


RETURN TO BLOG
NEXT ARTICLE