How Safe Is Mexico To Travel?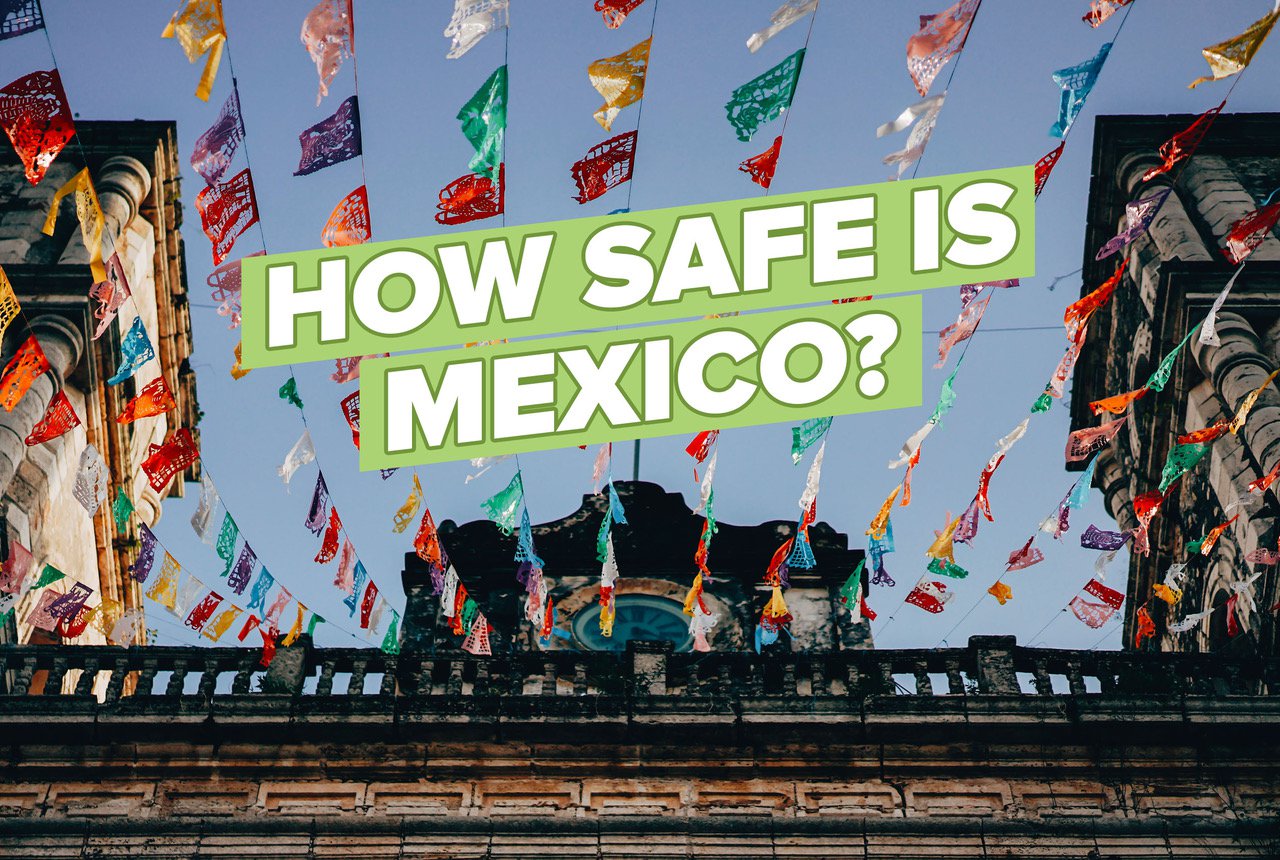 Published 12th January, 2021
Incredible beaches lapping tropical turquoise seas, mouthwatering food to feast on, ruins to rival the Pyramids, jungles teeming with exotic animals, beach-side nightlife better than Ibiza, cities buzzing with pizazz… and did we mention the food? There are so many reasons to flock to Mexico for some fun in the sun, but perceptions of the country's safety may have you wondering whether it's safe to travel.
The short answer: YES! Let us satiate your curiosity and soothe your nerves.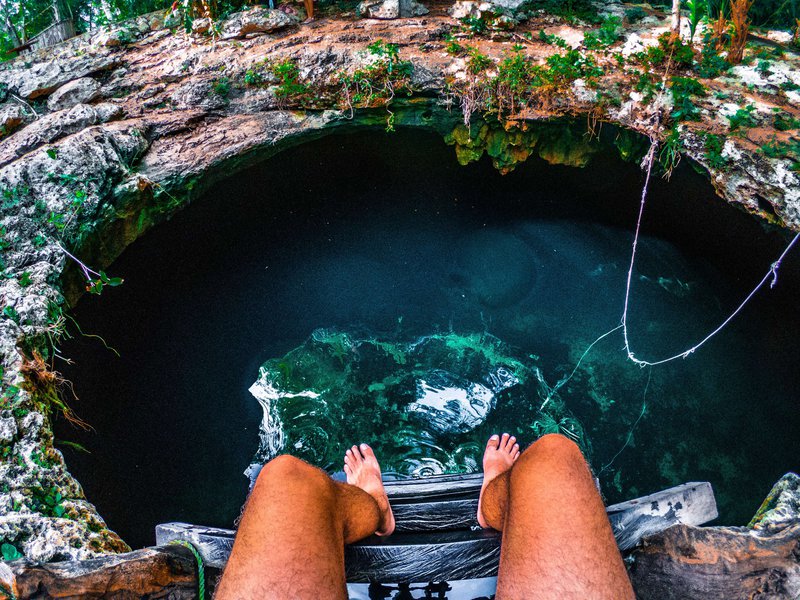 AN UNFAIR REPUTATION 
The media may have you thinking that Mexico is dangerous to travel. It's not true. Yes, Mexico does have issues with drug cartels and gangs, but this is restricted to certain hotbeds (i.e. border towns) that are limited and nowhere near tourist areas. Travellers aren't part of the conflict, and it is in everyone's interest to keep major areas safe. 
Tens of millions of people head to Mexico every year, walking away with problems no worse than sunburn. Played by the numbers, the rate of incidents is very low. Mexico's unfair rep should not deter you from experiencing the home of tequila, tacos, fiestas, and cenotes, si?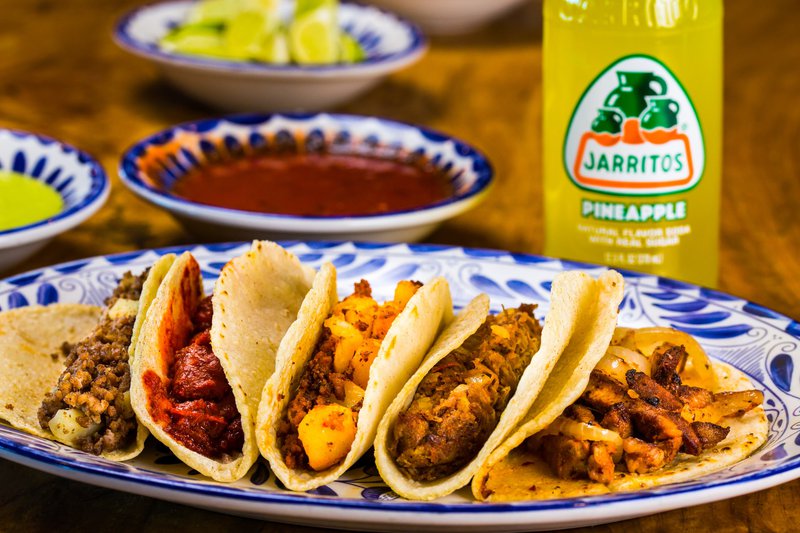 ARE THERE RISKS?
If you're dreaming of palm-fringed coastlines, tangy tostadas, and aqua waterfalls for your next adventure, but are nervous about Mexico's cartels - you've watched too many seasons of Narcos mi amigo. The biggest risk on your travels isn't getting caught up in gang conflict but simply letting the case of holiday-brain take over. Be aware when locking your door, only get in legit-looking taxis, be mindful of your pockets in crowded areas, and don't do anything you wouldn't do at home… all commonsense things to have in mind when travelling anywhere in the world.
Bottom line: Mexico is no riskier than any other destination in Asia or Africa. 
GENERAL SAFETY
A trip backpacking in Mexico will be smoother than the tequila you'll taste, but there are still a few points to note before you go. 
Get travel insurance: Mishaps can happen and insurance will be your guardian angel if they do. Comprehensive travel insurance will protect you against illness, injury, theft, cancellations, and most importantly grant you priceless peace of mind.
Have copies of important information: Stash multiple copies of important documents like your passport and visa, and save emergency numbers and hotel addresses in your phone. It's always a good idea to let family and friends know your itinerary (and is a surefire way to make them envious of your adventure).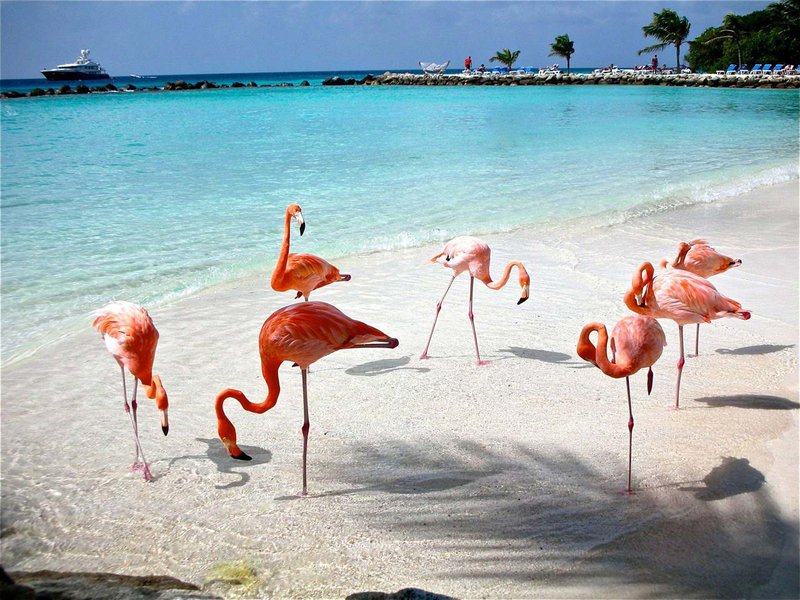 Valuables: Leave the diamonds at home, Richie Rich. If you do bring any valuables, lock them in your room - don't be parading your finest on the street. 
Street smarts: Pickpocketing and petty crime does happen - as it does in every city - but is avoidable if you keep your wits about you. Be generally aware of your surroundings, avoid sketchy areas, keep your belongings close in crowded areas, look out for scammy behaviour, don't give out personal info to strangers, and use legit-looking ATMs in well-lit locations. Obvious backpacker stuff, really.
Blend in a little: The sombrero and I Love Mexico shirt aren't helping.

Ask the locals: Mexican people are welcoming, family-oriented, and happy to help tourists. Try to learn the lingo with a few Spanish phrases. A friendly 'hola' makes all the difference!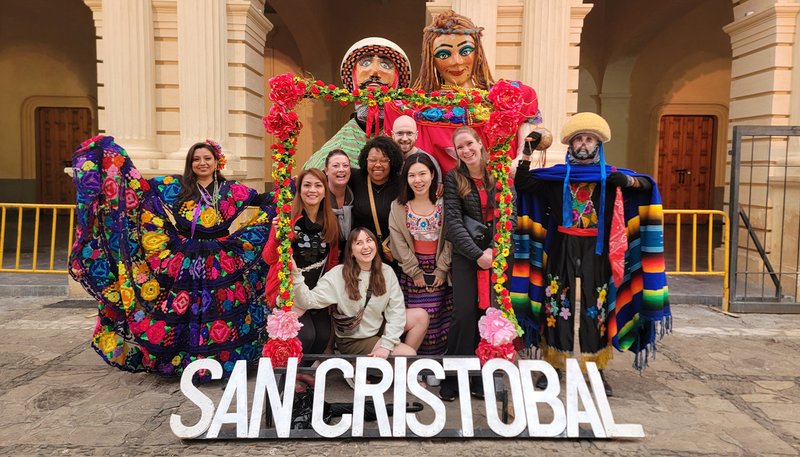 Use regulated taxis: Many taxis outside of Mexico City don't have meters, so always agree on a fare before riding. Find out how much an average fare should be beforehand so you can barter with confidence.
Safety for women: Mexico is hugely popular with solo and female travellers, yet women are at risk of garnering more unwanted attention from curious locals. Avoid walking alone at night, avoid leaving your drink unattended, and dress a little more conservatively in rural areas. One of the easiest ways to have a great experience as a solo traveller or woman is by joining a group tour. Tour companies assess risks, have measures in place to minimise them, and protocols to deal with any issues that arise. You'll also have the benefit of a guide who knows the country like a local, and a bunch of new friends to explore with - all you have to do is relax and enjoy the adventure. 
Drugs: The source of Mexico's problems. Fiesta, but don't get involved. 
Sunscreen & mosquito repellent: Slap on your SPF, ladies and gents. Realistically your biggest safety concern is coming home as red as a lobster.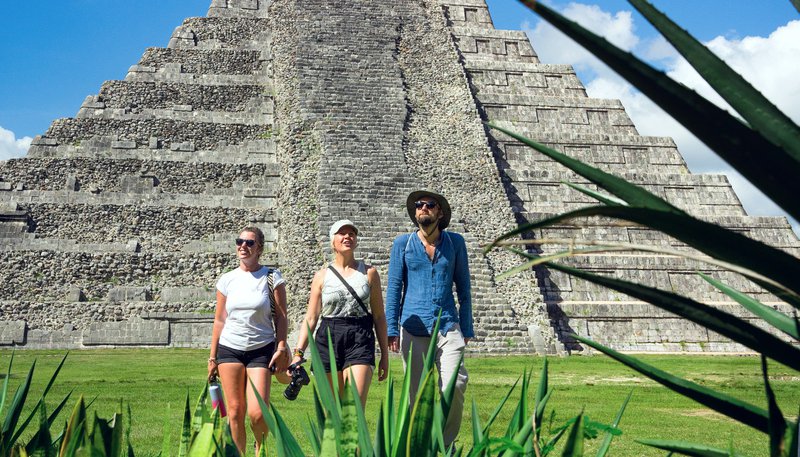 Basically, it's just about being sensible and avoiding dangerous situations. As long as you keep your wits about you and have an open mind, Mexico will impress with its mysterious cultures, tingle your taste buds with endless feasts, step up your tanning game, have you diving into magical underground caves, and chilling on the beach with a drink in hand.
Eager to travel Mexico yourself? We at INTRO have not only chosen the most breathtakingly beautiful parts of Mexico for our trip itinerary, but also places we know to be totally safe. Travelling on a small group tour like Viva Mexico means you are accompanied by an experienced group leader, gain a new bunch of friends to makes memories with, don't have to worry about the boring logistical details, and gain end-to-end support from the moment you enquire to the second you land back home. Plus, petty criminals don't bother groups… they're too much work! Whether you're backpacking solo, travelling as a couple, or with mates, you've got peace of mind travelling Mexico with us.
So, see you in Tulum? Vamos a Mexico! 

---
Ready to start your adventure backpacking in Mexico? Check out the trip here! If you have any other questions about our group tours, travelling Latin America, or backpacking in general, have conversation with us on our live chat or over email. We love hearing about your plans.

RETURN TO BLOG
NEXT ARTICLE