Published 21st March, 2017
Going for that 'Eat Pray Love' experience? You've come to the right place. Here is our guide to doing Bali in style. 
ALL YOU CAN EAT, ALL THE TIME
Eat, eat, eat, 'till you drop. Best of all, there are so many healthy options you're not even going to realize that burger was vegan until you're already ordering another round of french fries. If you aren't sick of smoothie bowls by the end of your vacation, you haven't done Bali right. Try out Earth Cafe, Nalu Bowls, Sisterfields, and Kynd Community. You better believe there are acai bowls on every menu at these restaurants. If you want a pink latte, head over to Coffee Cartel for the perfect Insta, located in Seminyak.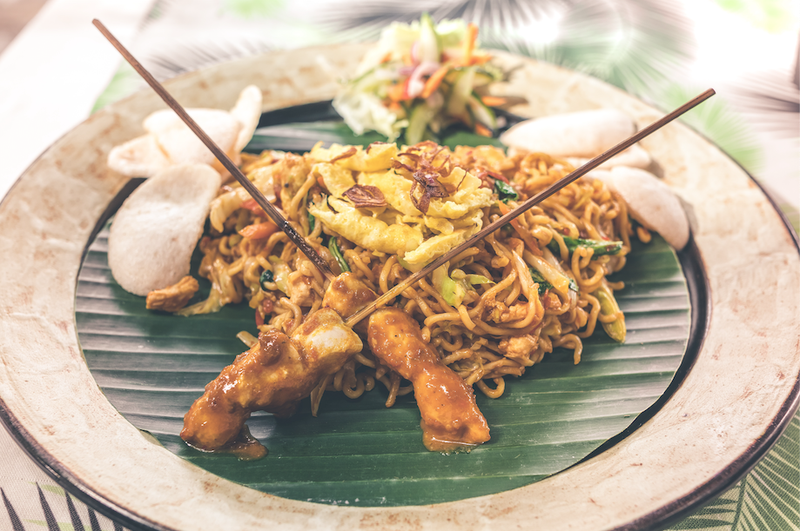 LIVE IN LUXURY
You'll need somewhere to rest your head after long days of lounging at pool clubs and beaches. One of the best things about Bali is the incredible accommodation is has to offer! Stay in everything from quirky hotels and luxury resorts to private villas with infinity pools overlooking beautiful views.
SWIM WITH SEA TURTLES
Duuuuude.....You can't return from Bali without a sea turtle-selfie. Hop on our luxury boat to the best spots around Gili Meno, a tiny island near Gili Trawangan that's known for its snorkelling and scuba diving. You're pretty much guaranteed to spot a turtle or two, and if you're lucky, get a photo with one!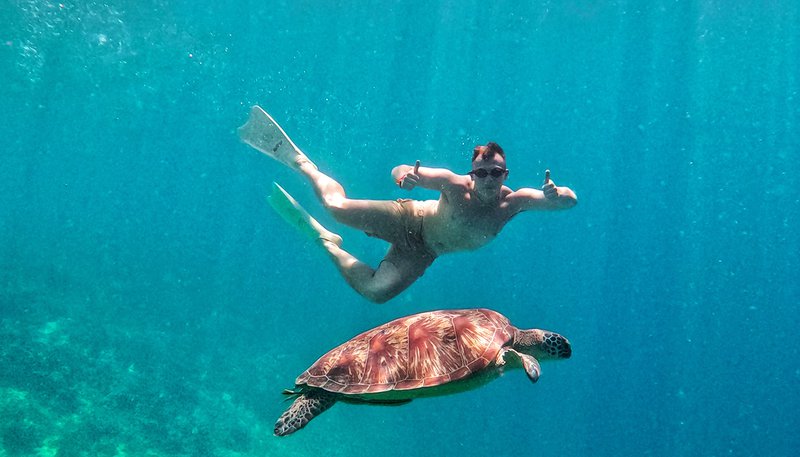 GREEN PARADISE 
Enjoy Bali's finest rice while basking in the incredible views that the Jataluwih Rice Fields have to offer. After a delicious lunch with views overlooking the fields, go for a wander through the endless waves of green that make up the rice terraces. 
PARTY THROUGH THE NIGHT
Bali is a vacation hot-spot for celebrities, and who says you can't act like one while you're there? There are tons of beach and pool clubs to hang out at during the day, and you'll be treated like luxury. Head over to Sundays Beach Club to go paddle-boarding or kayaking in the ocean, and Potato Head in Seminyak for the huge venue and winding stairs. My personal favourite is Mrs Sippy. Not only are there constantly concerts with famous DJs there, there's also a diving board to jump off off; and it's no small leap.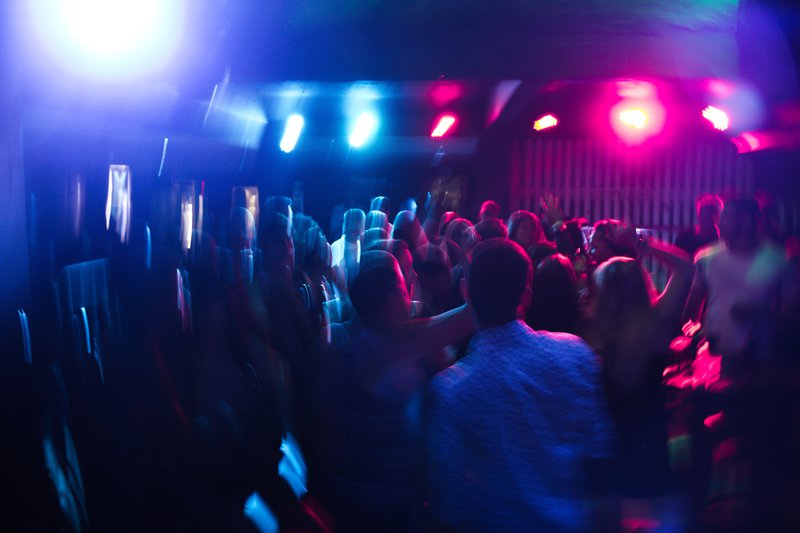 WATCH THE BEST SUNSETS IN THE WORLD
At the end of the day, there's nothing like sitting back in a beanbag chair around a bonfire and watching the sunset. Doing that in Bali is 1000 times better. My favourite spot was in Uluwatu, where I spent the day swimming in the waves, catching some rays, and playing beach volleyball with some new friends. By the end of the night, I was covered in sand and beyond tired, but it was one of the best nights I ever spent in Bali.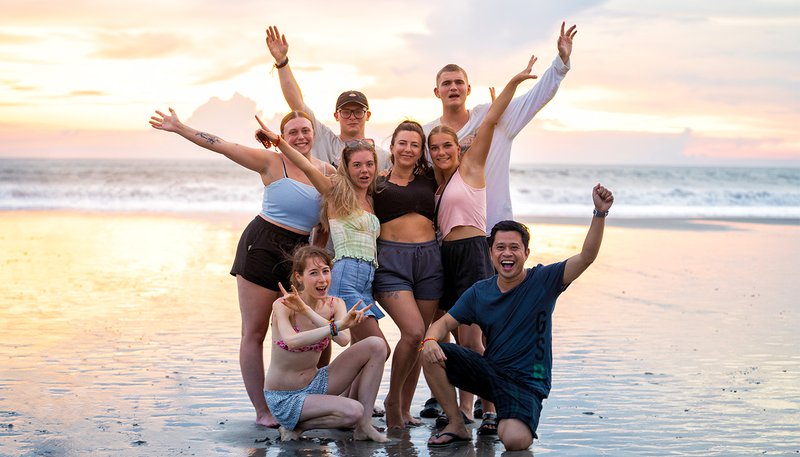 ELEVATE YOURSELF
Stay up late and go do a hike that may just be the highlight of your trip--if you can pick just one! Bali has several volcanoes, and you can even hike up some of them. Mount Batur is the most popular volcano to hike, and it's no wonder why--watching the sunrise at the top is breathtaking. You'll say hi to some monkeys along the way, and if you're lucky you'll go for a dip in one of the hot springs!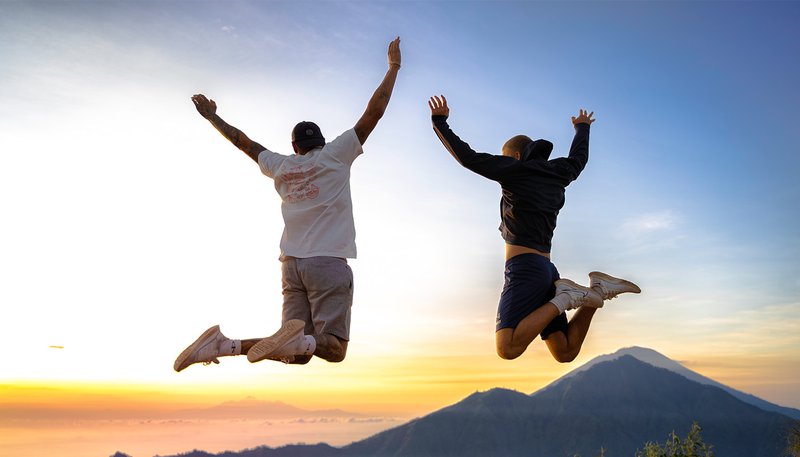 GET PAMPERED
Okay, so maybe a massage every day is a bit overkill. But after getting a traditional Balinese massage, you're never going to want to get a normal massage again. Plus, at such a low cost, it's actually possible to get that many massages, if you're feeling especially extra. After all, a little pampering never hurt anyone. 
MONKEY SEE, MONKEY DO
If there's one place I knew I definitely wanted to go in Bali, it's the Sacred Monkey Forest Sanctuary in Ubud. Just pick up a couple of bunches of bananas and you will automatically become every monkey's best friend. Just make sure when they start grabbing at the bananas you hand them over; otherwise you're in for a fight! Here's a tip: Tap the banana on your head or shoulder, and before you know it, a monkey will be perched on your shoulder peeling away.
TREAT YOURSELF TO TEMPLES
Bali is known as "The Island of Gods", so while you're there being treated like one, why not check out some of the ancient temples on the island? My personal favourite is the Pura Ulun Danu Bratan Water Temple, which sits on the shores of Lake Bratan. There are tons of temples to go see all over the island of Bali. If you want to culturally immerse yourself even more, check out a traditional Balinese dance while you're at it.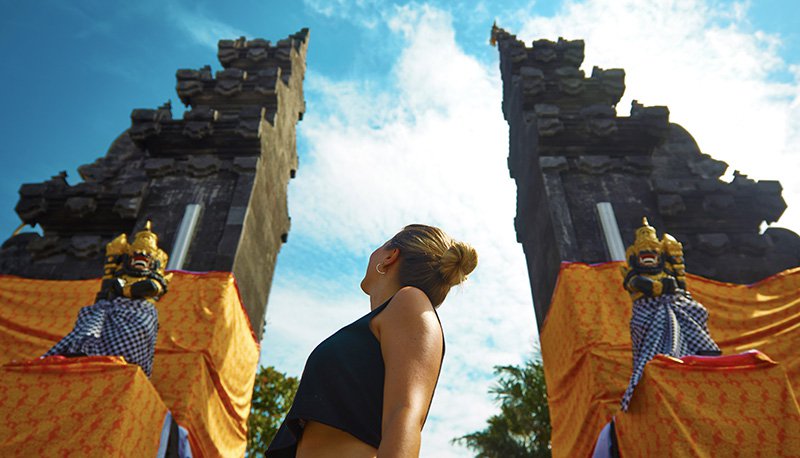 ---
If this sounds like your kind of trip, check out Bali Experience here! All of these experiences and more, all with the help of an experienced group leader and instant new crew of mates. 

RETURN TO BLOG
NEXT ARTICLE