INTRO's Local Legends: Sokha from Cambodia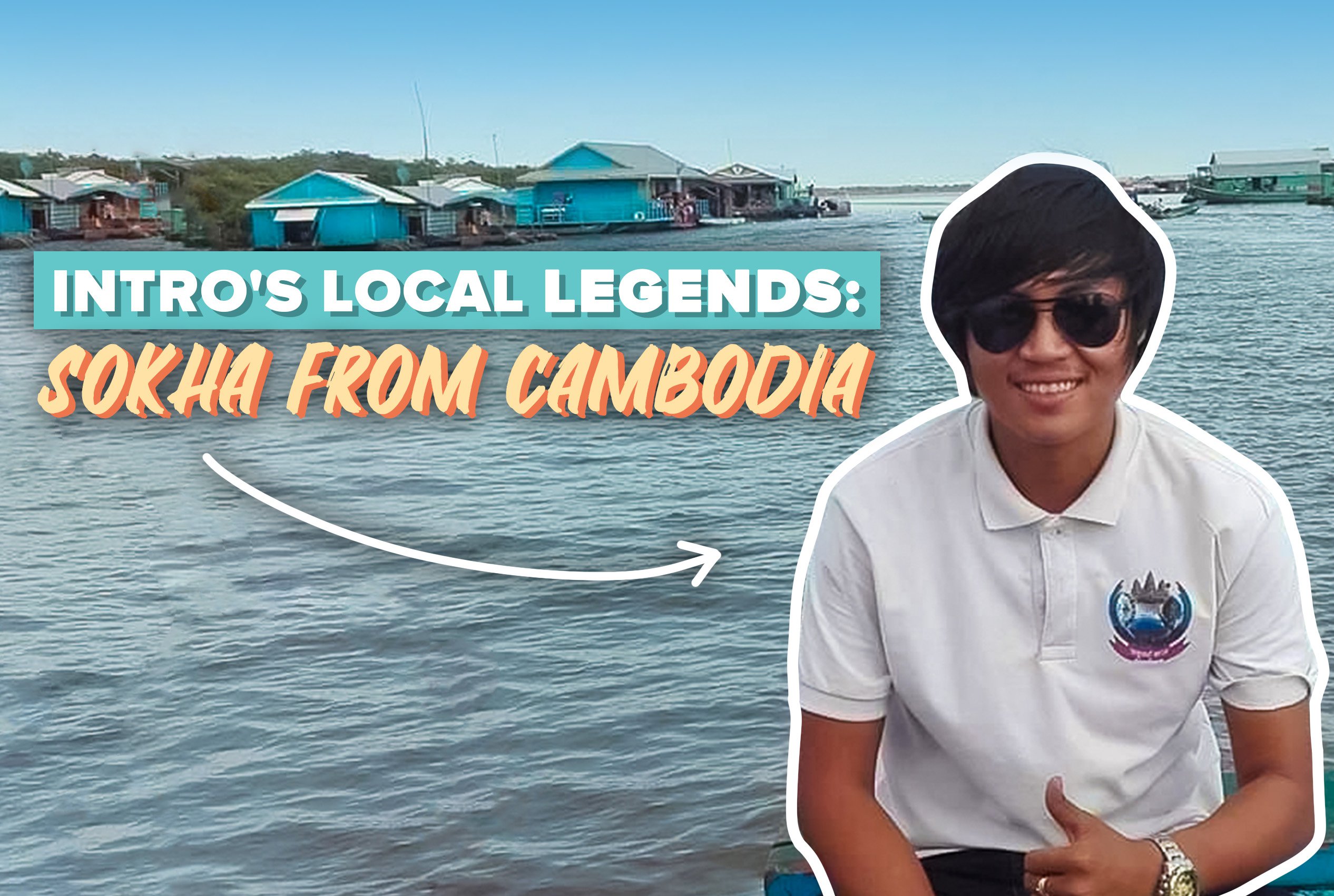 Published 02nd September, 2020
One of the best parts of travel is the people you meet. On all of our group tours, we use expert local guides who are the absolute best in the business. Hosts, friends, and explorers, these passionate people go above and beyond to make us welcome in their home countries. Through INTRO's Local Legends series, we're bringing some of their stories straight to you! Today's spotlight - Sokha from Cambodia. 
Q: Where do you live?
A: I live in Cambodia! My village is south of Siem Reap nearby the floating village.
Q: What's your role with INTRO?
A: I have been working as a local guide for INTRO Travel since 2019, showing groups the floating village!
Q: What is one of your favourite memories from working with groups?
A: Leading my groups to explore the floating village and sharing love & kindness by meeting families within the community.
Q: What do you like to do in your free time?
A: In my free time I love reading history books and playing sports. But of course I love hanging with my friends on Pub Street in Siem Reap!
Q: What is the best part of your job?
A: I love meeting people, exchanging cultures, learning something new every day and I especially love being able to tell people about how beautiful Cambodia is!
Q: What do you love most about Cambodia?
A: A Cambodian (Khmer) smile! A smile is never far away in Cambodia, the Khmer people are renowned across the world for their signature grins. Also the many ancient temples, there are more than 1000 temples here but Angkor Wat is definitely the best!
Q: What are your favourite things to teach travellers?
A: My favourite things to teach travellers about are my culture, especially the religious side to it, the local customs, and the Khmer language.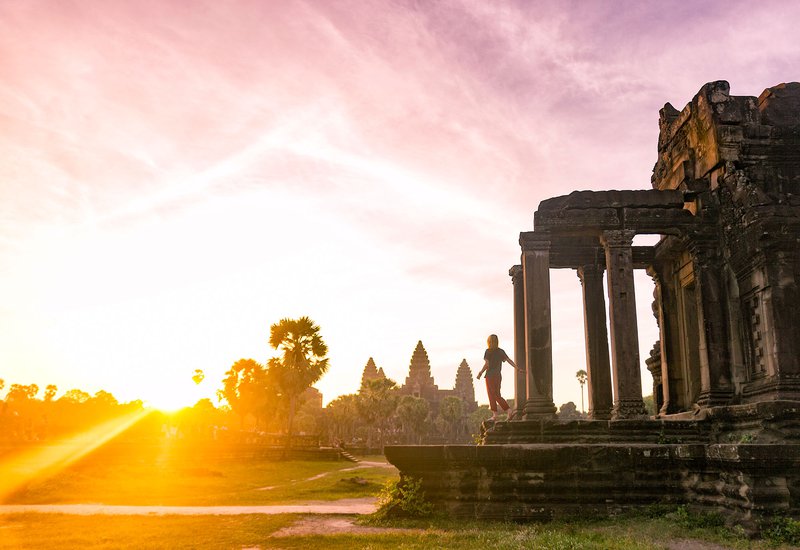 Sokha welcomes us with open arms when we arrive in Siem Reap on Day 8 of Cambodia Intro. He takes us on a scenic boat journey through the heart of the floating village, informing us with every intricate detail of what life is like within the area as we pass towering homes on stilts, shops gently floating downstream and fishing boats zipping past us. 
Sokha guides us across the village to a local home to teach us more about the area and the lifestyle for the people within these homes, along with a lesson in Khmer customs & religion. Afterwards, Sokha treats us to some local delicacies on the way back home. If delving into the wonders of Cambodia with Sokha sounds like a blast, you can check out our 10 day Cambodia small group tour here!

RETURN TO BLOG
NEXT ARTICLE