INTRO's Local Legends: Su from Bali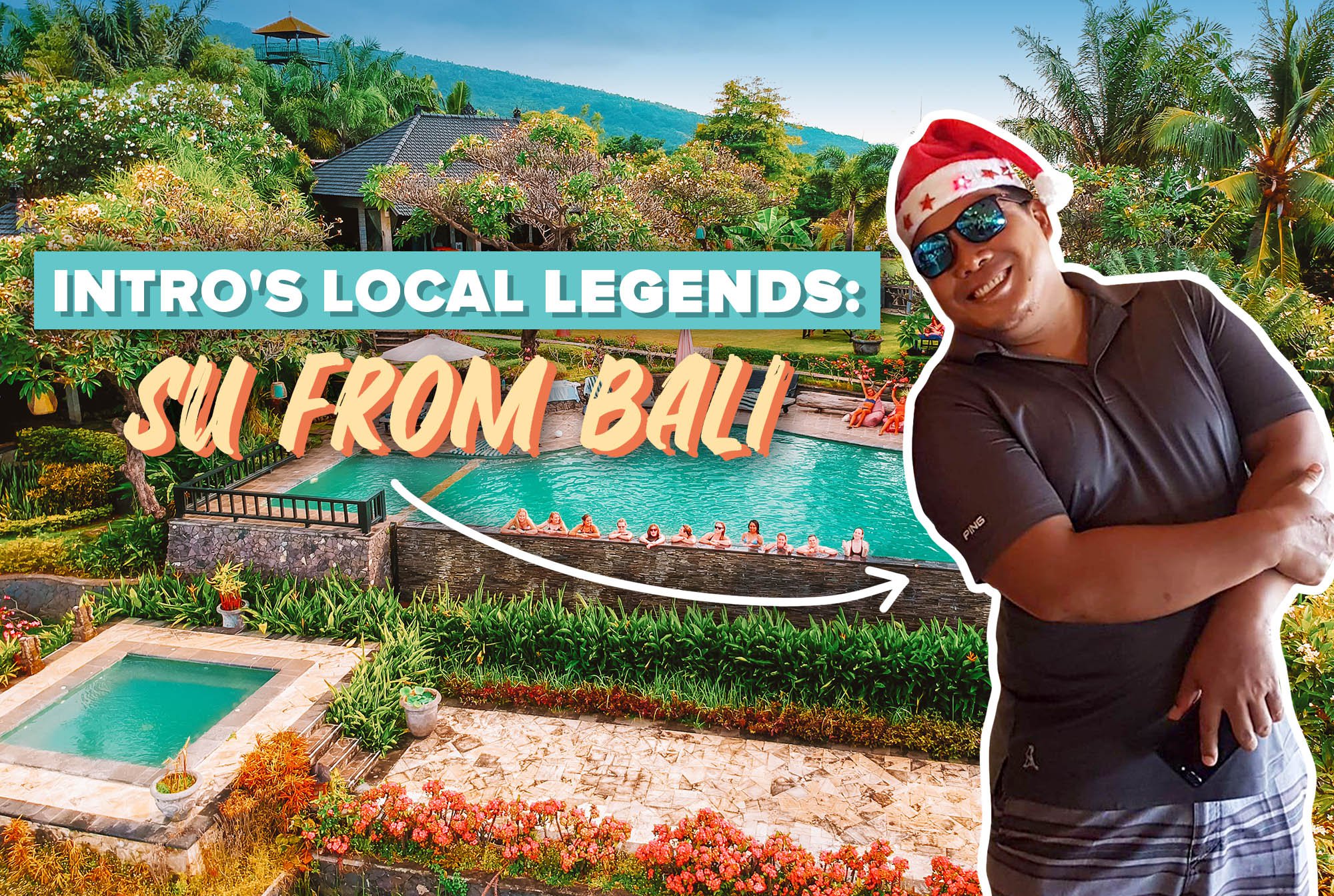 Published 06th October, 2020
One of the best things about travel is the people you meet. On all of our trips we use expert local guides who are the best in the business. Hosts, explorers, and friends, these passionate people go above and beyond to indulge our curiosity and make us welcome in their home countries. Through INTRO's Local Legends series, we're shining a light on some of their stories! Today's spotlight - Su from Bali. 
Q: Where do you live?
A: I live in the north of Bali, in a small village called Lovina. It is known as the fishing village. It is very small and not many tourists know about it yet. 
Q: What's your role with INTRO?
A: I am the manager of INTRO's very own private villa. I also help out with the groups when they arrive. I own a lovely restaurant on the beachfront which I invite the groups to visit and have dinner one night on the tour. We have the freshest fish!
Q: What is one of your favourite memories from working with groups?
A: I love to meet up with groups that come from all over the world, so we can exchange and share knowledge and experience with each other.
Q: What do you do in your free time?
A: I like to spend time at home with my family and listen to music also!
Q: What's the best part about your job?
A: I get to meet up with and spend time with people from all over the world. New people come through every couple of days and it's so fun to see them experience Lovina through my eyes.
Q: What do you love most about Bali?
A: I love the food here, which I can share with the group through my cooking, and of course I love my culture!
Q: What is your favourite thing to teach to travellers?
A: I love to teach them about Balinese heritage and the history of my village. We are very traditional here and it's great to show visitors a new, different side of Bali that many do not get to experience without INTRO tours.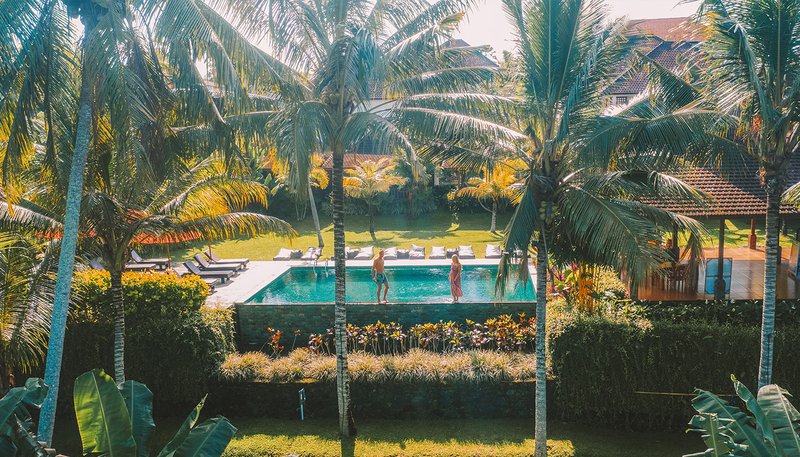 Su is one of our local legends in Bali, greeting each group when they arrive in Lovina with the biggest smile, which is only outshone by his personality! He lives locally with his family and is crazy about his 4x4 Toyota Land Cruiser. 
He is a man of many talents, helping us organise dolphin excursions, local home visits, and even hosting us at his own restaurant on the beach which he built a few years ago. You'll have the pleasure of his company throughout your time in Lovina, and he leaves a lasting impression group after group. If there's someone you'll remember fondly from your time in Bali, it's Su.
Su loves to share the north of Bali with our groups, passionately swapping stories about his hometown and getting excited on our behalf when we see hundreds of dolphins out on the water.  Ask him anything about Bali and he usually knows the answer. He's a man about town, one of those people who seems to be known and loved by everyone. You'll notice he's always waving and chatting to people on the street when we are out and about! 
Su also manages INTRO's very own villa, Gayatri, to ensure the smooth running of everything during your stay. He's been a huge part of the INTRO family for years now, and we honestly couldn't imagine Bali without him. We can't wait for you to meet him.
---
If hanging out with Su and exploring the charming beaches, fascinating culture, and beautiful wildlife of Bali has you tempted, you can check out our Bali group tours here!

RETURN TO BLOG
NEXT ARTICLE