More Than Tacos: Our Guide To Eating Like A Local In Mexico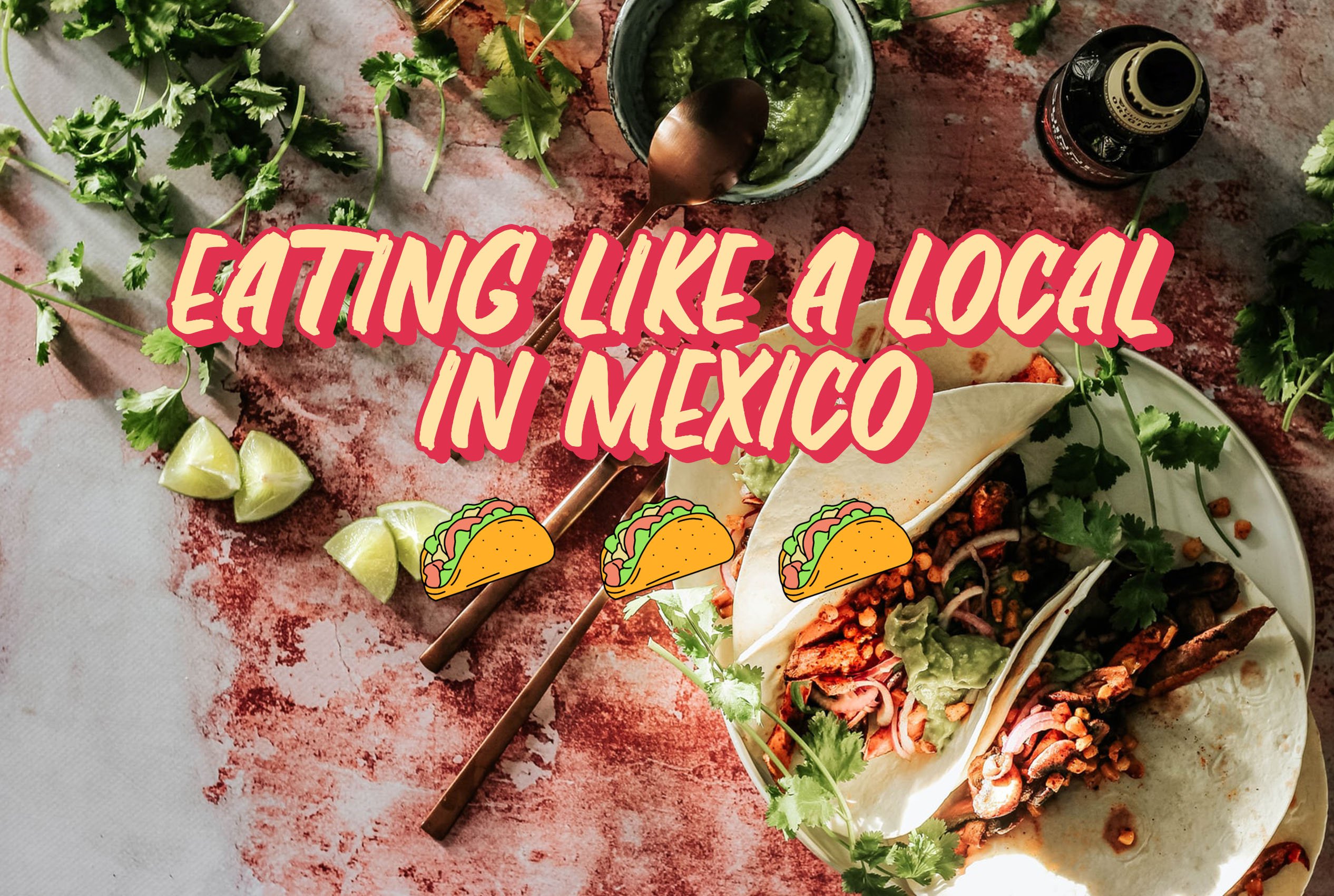 Published 19th February, 2021
Margarita Mondays, Taco Tuesdays, Tequila Thursdays, Fajita Fridays, Sombrero Saturdays… there is always an excuse for Mexican food, and for good reason! Abundant in its of use herbs, chilies and fresh produce, Mexican cuisine is a total delight for the senses. Itching to know what culinary delights await when you travel Mexico? Strap in as we break down the most delicious feasts on offer... just try not to drool all over your phone. 
TACOS
Arguably the most recognisable Mexican food, the humble taco comes in many variants but is thought originally to have been simply fish. Modern tacos are small hand-sized corn or wheat tortillas filled with your choice of meat, guacamole and spices to garnish - incredibly versatile dishes. Quesadillas are also a type of taco filled with cheese and cooked on a griddle, and are all about that cheesy melt. You'll find tacos in every region when backpacking Mexico, usually from street carts or corner restaurants. Nothing better for a cheap, tasty, and authentic meal!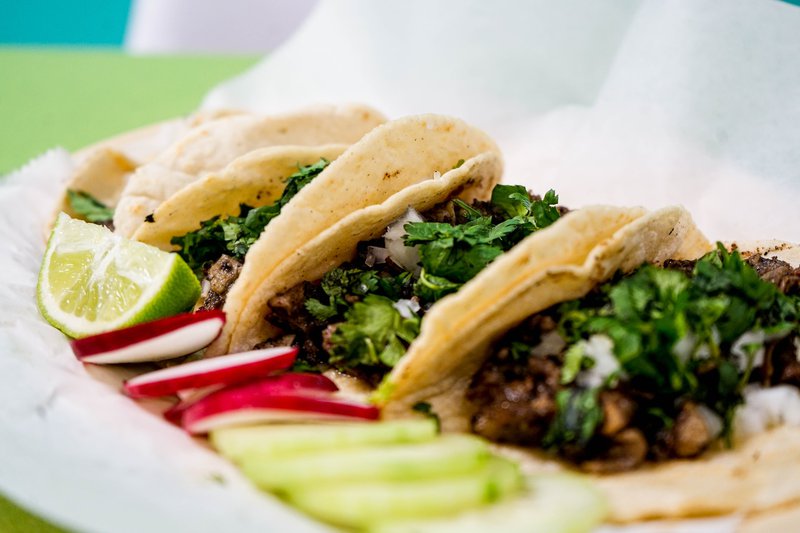 TOSTADAS
Have leftover tortillas lying around? Don't chuck them away, fry them up! Toasted in oil until crisp and golden, this dish is basically the next step in a tortilla's lifespan. Once toasted, toppings such as refried beans, ceviche, salads, meat, salsa, and cheese are loaded up, creating a super crunchy snack to eat with your hands. 
BURRITOS
Get yourself a giant soft taco, wrap it up, and you've got a burrito. Like tacos, these can be filled with a variety ingredients, and are usually padded out with plenty of rice and beans. Burritos are usually eaten by hand, as their conveniently tight wrapping keeps all the good stuff together.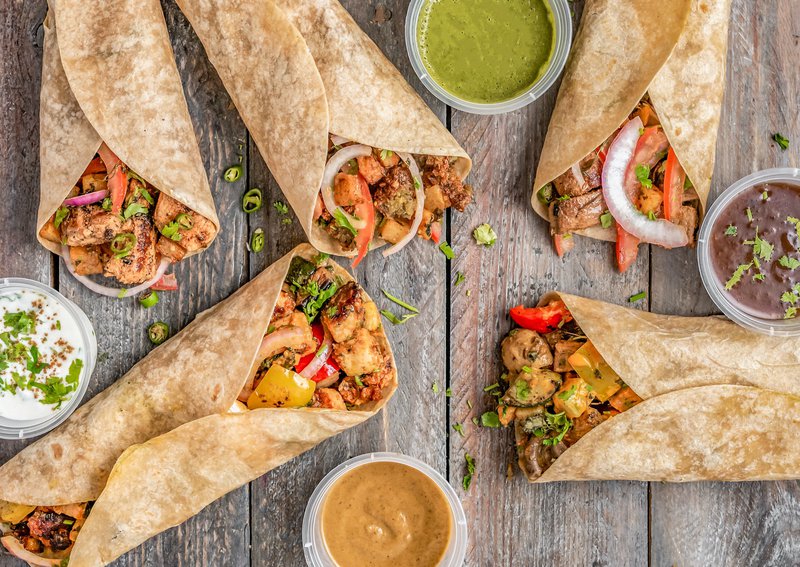 ENCHILADAS

I know you know this main dish! The unassuming enchilada dates back to early Mayan times. Today corn and flour tortillas are used with a wide variety of fillings, layered on a plate and covered with a rich, savoury sauce and/or cheese. Chock full of meat, cheese, beans, seafood, potatoes, veggies, or a combination of everything, be sure to load up on these when backpacking Mexico and thank the Mayan people for delivering us this most delicious gift. P.S. this one's best eaten with a fork...
GUACAMOLE 
When talking about Mexico we have to mention everyone's favourite dip - guac. Literally translating to 'avocado sauce' from Classical Nahuatl (an indigenous language spoken in central Mexico), this spread is one of Mexico's finest international exports. It's made by mashing ripe avocados and sea salt together, then adding lime juice, cilantro, and/or jalapeños. Non-traditional recipes sometimes call for sour cream, tomatoes, basil, or other spices. The buttery blend can be eaten with chips as a snack, or is served as a topping/side with other dishes. High in fibre, magnesium and healthy fats, you needn't feel guilty about indulging in guacamole!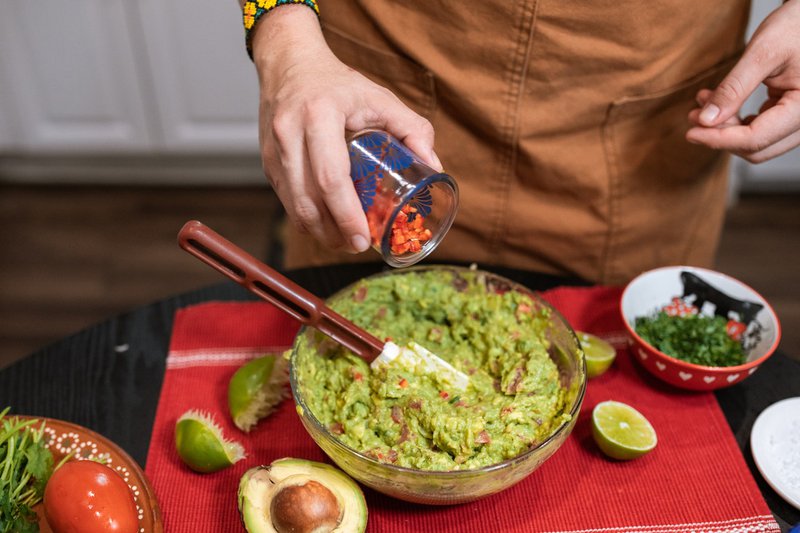 ELOTE
A common street food you'll find when travelling in Mexico is elote, the Mexican name for corn on the cob. A quick and healthy snack, elote this is commonly boiled and served on a stick, or stripped and the kernels put into a cup for easier eating. Slathered on the cob can find chili garlic sauce, spicy butter, cheese sauce, Mexican crema, or a combo of all toppings! There's no way to eat corn on the cob delicately, but thankfully you're not alone as half of the other people surrounding the street cart will also be covered in it.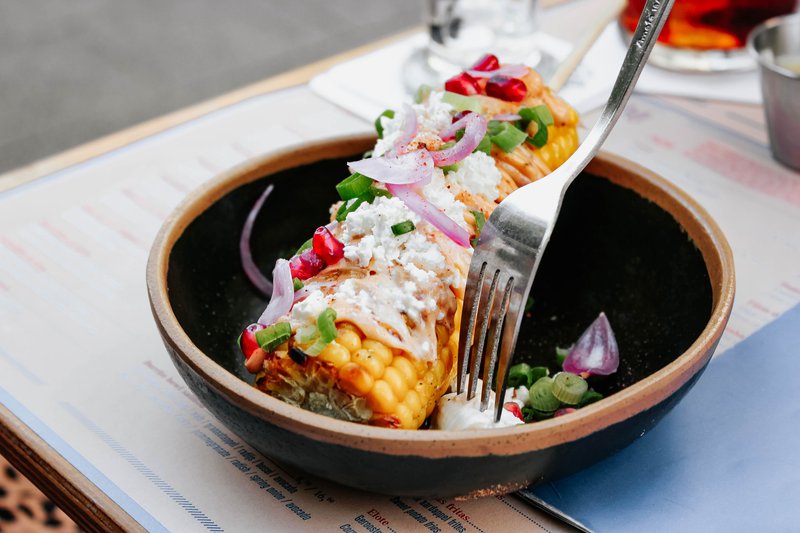 MOLE
Pronounced MOE-lay, this is a quintessential Mexican Chile sauce that comes in many variations. Blend chile peppers, tomatoes, nuts, seeds and spices, and you've got yourself some delicious mole. This sauce usually accompanies chicken or turkey, but honestly you can ladle it over anything. When travelling Mexico definitely make it your mission to try different types of mole as it can be black, red, yellow or green, hugely differing in taste and spiciness. 
NACHOS
Nachos is basically a heap of tortilla chips covered in melted cheese, jalapeños, salsa, sour cream, and meat of choice, often served as a snack or appetiser. Originating from northern Mexico, this isn't a traditional dish - it was actually only created in 1940 by a legend named Ignacio 'El Nacho' Anaya. The OG nachos was fairly stripped back, but as its popularity has grown, so has the variety of toppings. Messy to eat and great for sharing. 
SOPES 
Originating in central and southern regions of Mexico, sopes can now be found all over the country. A small tortilla that is much thicker than usual, sopes have a small border around the edge in order to keep the toppings in. This is pretty practical, as it helps you avoid spilling all the deliciousness all over yourself. The thickness of the base also supports heavy toppings and has a soft texture as you bite down. Traditionally you'll get a dollop of refried beans on top, acting as a sticky glue to hold down the rest of the lettuce, meat, cheese and salsa. Chorizo is also a popular topping! Sopes are so tasty that many Central American countries have adopted this dish into their own cuisines.
CHOCOLATE
Did you know that Mexico is the birthplace of chocolate? Truly one of the country's culinary gifts to the world, in Mexico you can try hand-crafted examples of what REAL chocolate should taste like. But be warned: in ancient Mexico it was most commonly consumed as a fermented beverage, a 'drink of the gods' that is far cry from the sweet bars we know today. Present Mexico uses chocolate as a staple in many dishes, i.e. in some mole sauces, cold chocolate drinks, and as a comforting, cinnamon flavoured hot chocolate. Definitely a must when travelling in Mexico!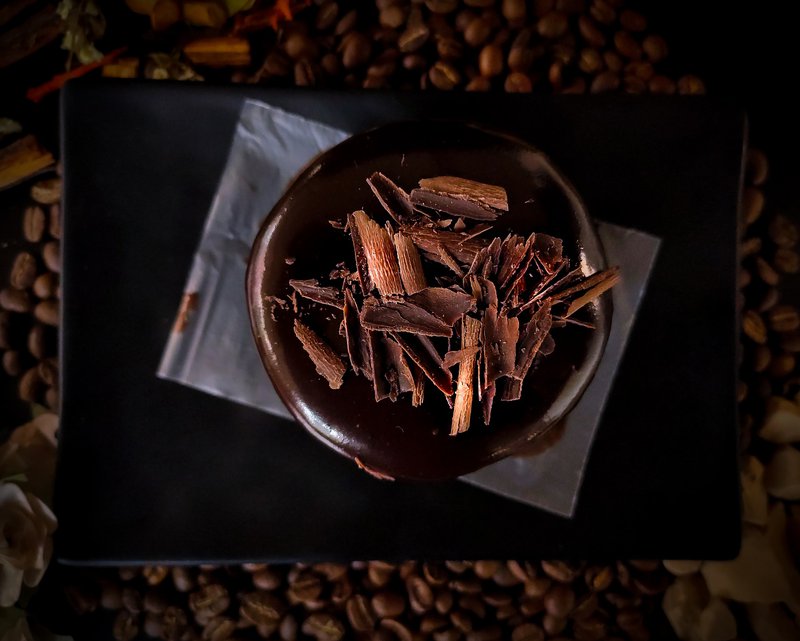 Co-authored with Mark Phipps
---
Enticed by the fiesta of flavours Mexico has to offer? There's more to discover than tacos and tequila, so if you're keen to travel Mexico with an experienced group leader, complete end to end support, an epic itinerary, plus a new crew of mates, check out our Viva Mexico small group tour. Over 13 days this brand new group tour will have you discovering Mexico City, meeting indigenous communities, discovering ancient ruins, diving into aqua waterfalls and cenotes, and feasting on authentic Mexican eats, of course! Whether you're backpacking solo, travelling for a holiday, or embarking on a gap year, Viva Mexico is the ultimate way to travel Mexico! 

RETURN TO BLOG
NEXT ARTICLE