My Take On INTRO's Bali Experience Tour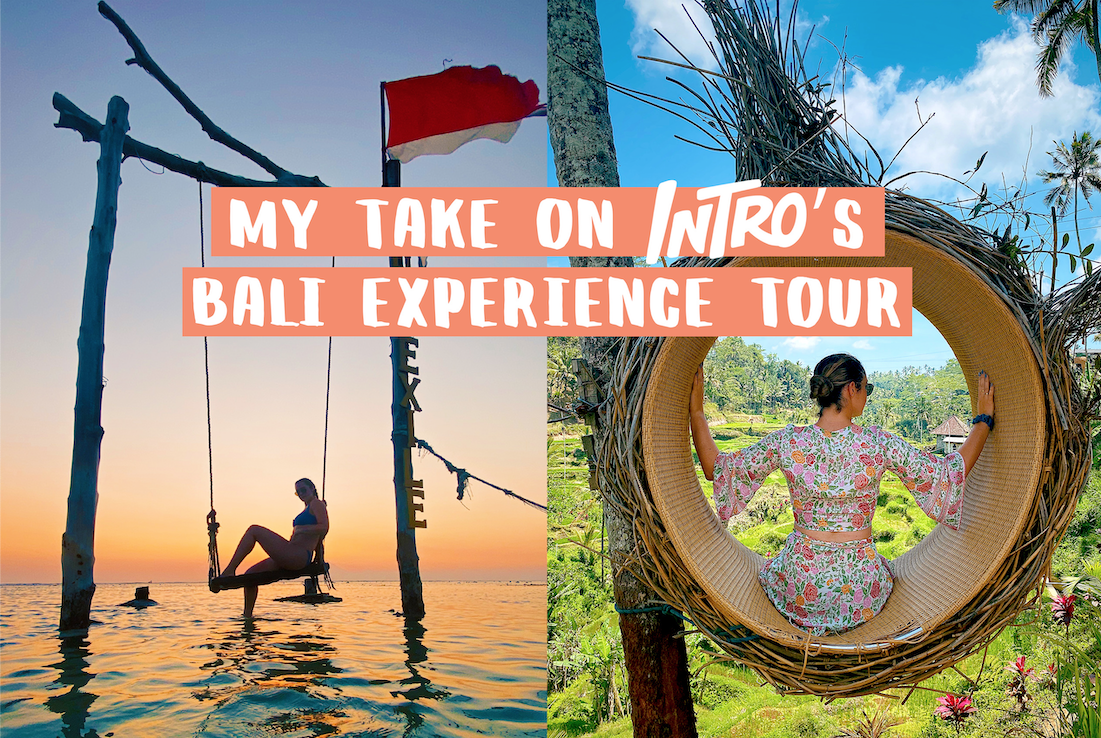 Published 03rd December, 2019
Wondering what INTRO's Bali Experience tour is like? Here's my take! 
On our first night in Bali, I met the rest of the group, and we celebrated the start of our tour with drinks at Potato Head Beach Club in Seminyak. Although I had come into the trip with two other close friends, most of the group was travelling solo. But after only a few drinks everyone became fast friends.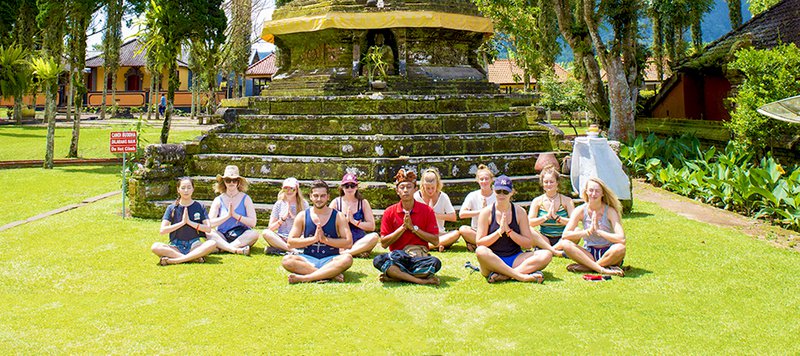 During our second day, we visited Uluwatu temple followed by a sunset dinner and drinks at La Plancha. Later that night, going out and dancing on tables at Motel Mexicola was definitely a highlight. If you're one for fun cocktails I recommend their "Mexicolada" (pina colada in a little coconut) and their "Black Mexican" cocktail served with two toasted marshmallows. After Motel Mexicola, we went to La Favela. I don't think I have ever been to a more aesthetically pleasing bar than this one. Walking into what feels like a jungle (palm trees everywhere) you'll get lost in what seems like a maze of different dim-lit rooms and staircases to the rooftop.
In the morning before leaving Seminyak, I went with a friend to breakfast at "Kynd Community." By special request, you can have them spell your name out in papaya on your smoothie bowl. That afternoon, we travelled up to Canggu and stayed in the Frii Hotel where our rooms opened up right onto the pool. We had free time during our stay there, I chose to explore the market up the street and spend the rest of the afternoon relaxing by the beach in a cabana at Lawn Beach Club.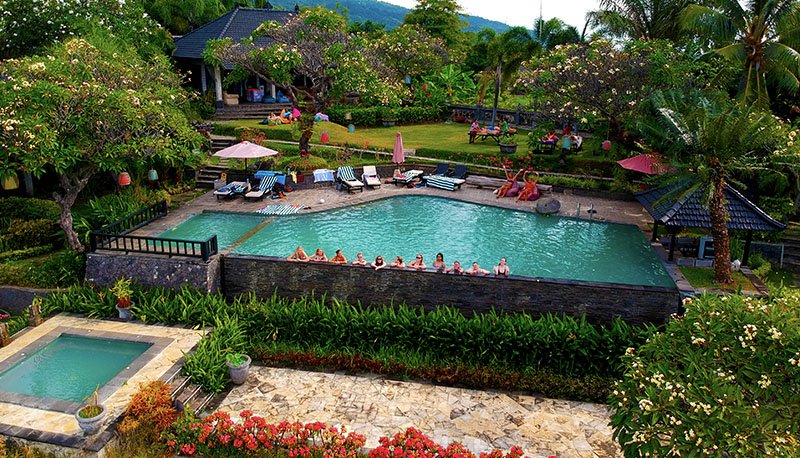 On our way to Lovina, we stopped to visit Tanah Lot temple. We also stopped to check out Jatiluwih Rice Terraces, where we explored the fields and tasted some delicious rice cookies! Our accommodation in Lovina was definitely one of our more quiet and relaxing locations. Many laughs were had by the group while enjoying drinks and swimming in the infinity pool at the Hamsa Resort. Hopping in little boats one morning we were skippered out to see hundreds of dolphins jumping in and out of the water. We were even able to stand on the wings of the boat to get a closer look as we sped alongside them. Some of the best food we had on the tour was during our Balinese family visit here. My favourite was the banana and cassava fritters drizzled in melted sugarcane.
Our next stop, Gili T, was an absolute TIME! On the first night there, we did the Gili T Island pub crawl. One of my favourite pubs was Evolution Bar where we all played a good game of beer pong. I even jumped up on one of the tables to dance for a while before getting told to get down. (oops!) In Gili T we also had the opportunity to add a scuba diving excursion. If you get the chance to do this, seriously go! We dove at 'Turtle Haven,'  where huge sea turtles swam around everywhere! 
My favourite accommodation was our stay at the Pertiwi Bisma 2 Hotel in Ubud. My friend and I lucked out, our room was our own private bungalow next to the amazing infinity pool which overlooked the jungle! While in Ubud, we woke up at a not so bright but very early 1:30 am to hike Batur volcano. For someone who enjoys hiking, this was easy and everyone in my group was able to make it up in time to enjoy a cup of hot chocolate during the sunrise! Once the sun comes up, the monkeys come out from behind the crater! Watch out, they like to steal oreos! We also had free time to explore Ubud. A group of us decided to check out the Tegallalang Rice Terrace swing and take pictures in little "nests" overlooking the terraces.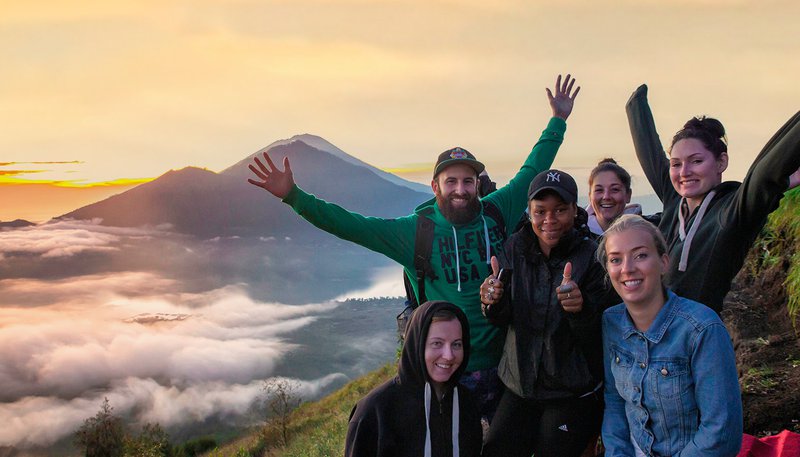 Nusa is included in the additional 3 days you get by doing the 15-day Bali Experience as opposed to the 12-day. This includes snorkelling with Manta rays! Jumping into the water, I looked down and was shocked by just how big these guys are. Four of them were circling below us with wingspans of a couple of meters! If there is a time on the trip you want to use a GoPro, this is for sure a moment worth capturing. In the evening we went for drinks at Dream Beach and watched the beautiful sunset at Devil Tear's Bay. After dinner at Sandy Bay Beach Club, we hung out and closed the place over some more drinks and several rounds of truth or dare.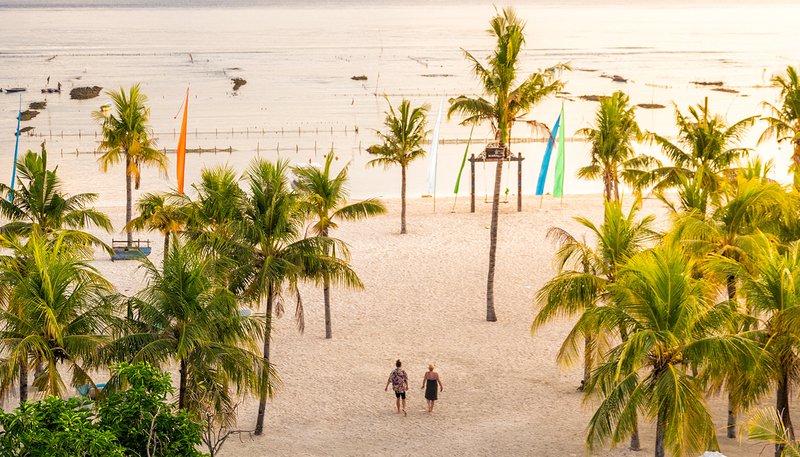 We finished our tour at Dash Hotel, back where it all started. For my last day in Bali, the seven of us who had yet to fly out spent a day at Vue Beach Club for an event put on by S.A.S.H. Bali. Drinking by the day beds and hopping in and out of the giant pool was the perfect end to the trip of a lifetime!
From the time I touched down in Denpasar to 15 days later when I flew back to Sydney, everything was incredible. I'm so happy to have had the chance to experience so much of Bali. If this sounds like your idea of a dream trip, you can check out the tour here!

RETURN TO BLOG
NEXT ARTICLE