Top Tips for Travelling Solo!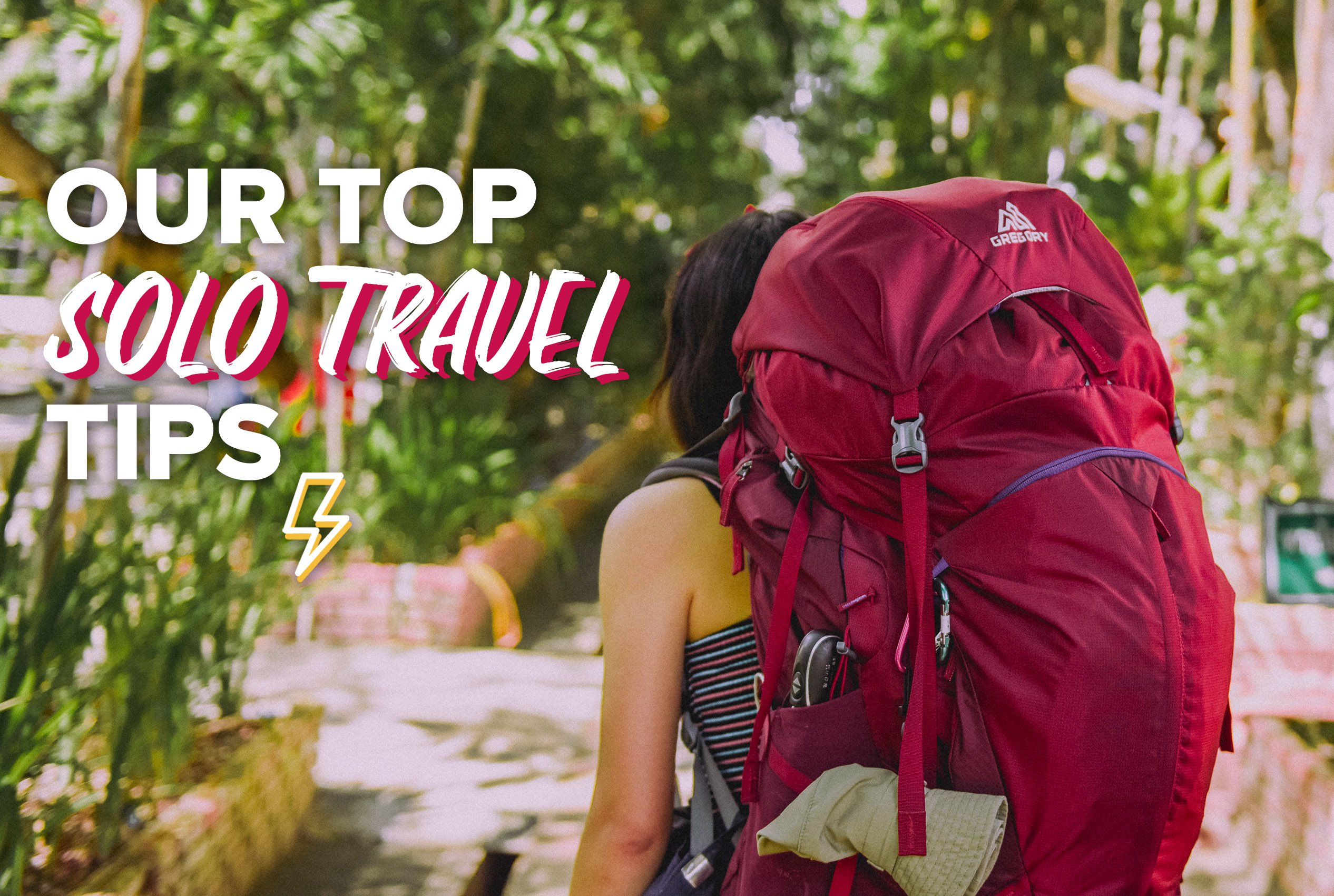 Published 03rd July, 2020
Travelling solo for the very first time may be an intimidating prospect, but it's an incredibly rewarding experience. People travel solo for different reasons; freedom, adventure, independence, unique opportunities or even just to escape the 9-5 (guilty!) 
Whatever your reasons, it's important to remember that if you choose to travel 'solo', you're never actually in it alone. If you're considering embarking on a life-changing adventure, we've gathered some tips to put your mind at ease and get you exploring!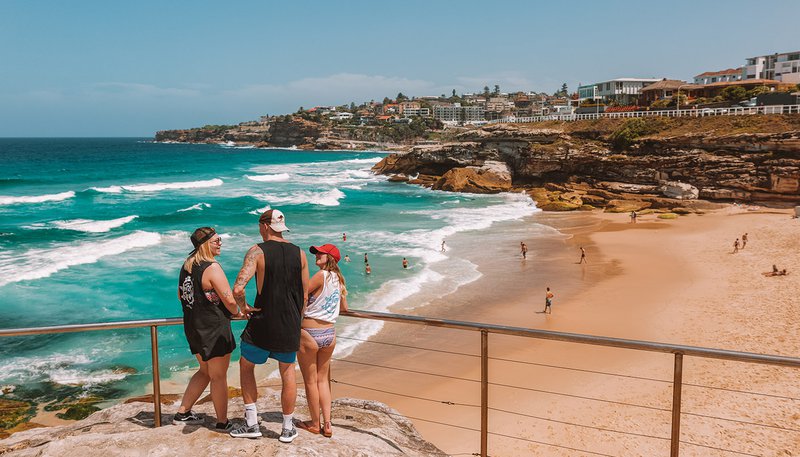 Destination unknown
Everyone's idea of the 'perfect trip' is different. Are you after warm tropical beaches, interesting architecture, bustling cities, dramatic mountains or authentic cultural experiences? Maybe a bit of everything? Understanding what you want out of your trip is crucial before you start planning. Do your research!. Learn as much as you can from blogs (tick!), books, films, friends, social media or travel agents to find destinations that appeal to you. Many people decide to plan their trip as they go, talking to people they meet along the way to learn about their first-hand experiences and recommendations. Word of mouth is one of the most useful sources of information!
Make your money go further, so you can too!
Decided where you want to go? Great! But how much is it going to cost? Unfortunately, money is something we all have to consider. In terms of budgeting, not all destinations are equal. Places like Australia, New Zealand, America and some parts of Europe are going to burn through your budget much faster than cheaper places in South East Asia. Knowing roughly what the cost of living is in each destination will really help you make the most of your moolah. This information can be easily found on Google, and for any INTRO destinations, we have a handy little guide on our app. Set yourself a budget and stick to it! But be flexible enough to allow yourself those once in a lifetime experiences you're out here for – after all, you may only be here once!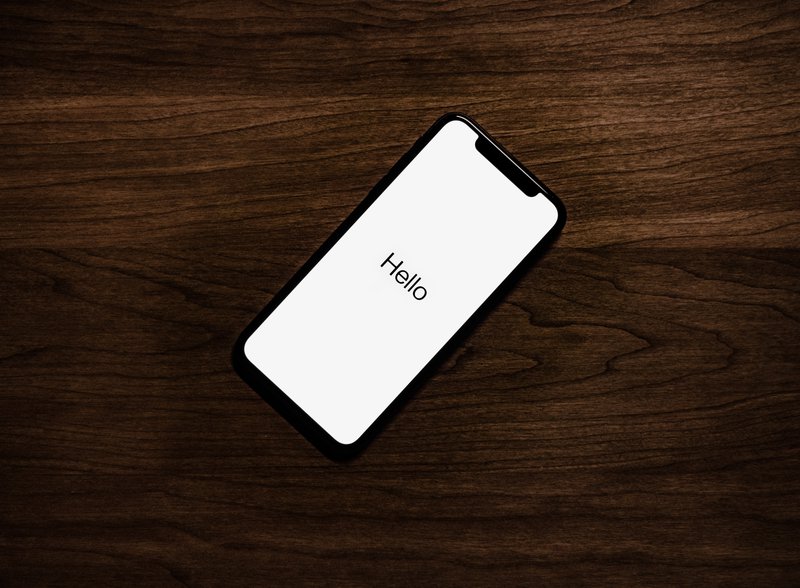 THE THREE R'S
RESEARCH
I advise anyone who is thinking of travelling, whether it's for 3 weeks or 3 months, to always take the time to do a little research. This will  give you an insight to what countries and places you would like to visit and what they can offer you in terms of experiences and explorations. This way you can tailor your interests to your travelling, for example finding the best places to spot dolphins in Bali, or the most beautiful sunset spots in Thailand. If you do your research on your country you will be rewarded with finding what each country can offer you in terms of cultural experiences, adrenaline-filled adventures and beautiful scenery and wildlife.

REVIEWS
Reviews are another factor that I find extremely helpful when it comes to travelling especially for accommodation. When it comes to budgeting and staying in hostels always take the extra time to research some reviews and get some honest feedback. The last thing you want is to pay for a room and end up sleeping on the common room sofa for two nights because you didn't check the reviews which all stated the beds had bed bugs…obviously not speaking from experience.

RUCKSACK
The age old question of 'Suitcase or Rucksack?' In my opinion I would say a rucksack is the best option for solo travelling as it is so much easier to carry around when on the move. Not just from hostel to hostel, but when factoring in small elements like climbing up and down ferry stairs or staying in a hostel with no elevator, it generally is a lot easier than a suitcase!
Pack it up, pack it in…
Where to begin? Packing can be a nightmare - especially for those longer trips with varied climates. You don't want to pack too much and end up with luggage that weighs the same as a small vehicle, but you do want to cover all your bases. Obviously climate will play an important role here, so make sure you look into the weather conditions and pack your bikinis or thermals accordingly! There are lots of useful vlogs dedicated to being a packing superstar on YouTube. You can also check out the packing lists from INTRO on our app.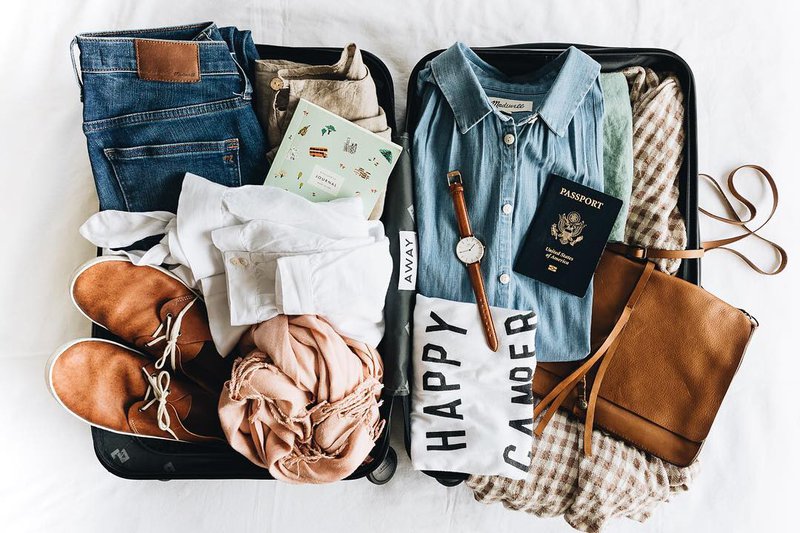 Top tips for life out of a rucksack
1. Buy a waterproof cover... unfortunately just because you're not in England doesn't mean it doesn't rain!
2. Buy compartment bags. It makes it so much easier for unpacking and repacking to have separated items in separated compartments.
3. Pack light clothing as it means you can have more outfit changes without it weighing as much. As much as you want a different outfit change for each Instagram post, it isn't worth the shoulder pain from lugging around 20kg worth of clothes.

When it comes to travelling solo, a little time spent on preparation means you can go about your travels worry free. It's always good to be prepared for whatever situations you may find yourself in and one of the joys of travel is revelling in the unexpected. It's a rarity in life to find yourself in a position which allows for spontaneity and its exciting and freeing when you are! However it's always handy to have a little help if plans do go astray. So here are our top 5 essentials for helping to maintain sanity and safety when travelling solo!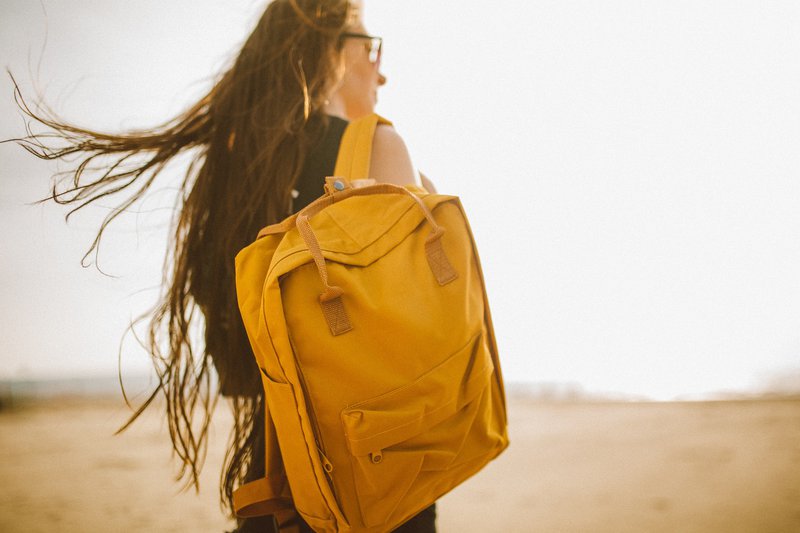 Five essentials
1. Travel Insurance: It's definitely worth spending a little extra on being insured in the countries you decide to travel in. Again anything can happen which is all part of the fun,  however with travel insurance it means you will get the help you need should anything not go according to plan.
2. First Aid Kit: Equip yourself with a small first aid kit and keep it in your hand luggage when going out on adventures, this way you're prepared for any incidents and you won't have to waste your energy worrying about small grazes. Warning-carrying a first aid kit means you'll most likely become the mother/father of the group when you meet new friends. 
3. Travel Card: Investing in a travel card like a 'Monzo Card' is a great way to relieve any money worries. As banks are becoming even more invested in our security, using your normal bank card can become a hassle when travelling resulting in blocking or freezing cards causing you stress. With a travel card you can keep track of the money you transfer into it, you don't have to waste time dealing with the banks or energy trying to unblock a card and if anything were to happen at least it wouldn't be to your actual bank card. It's a no-brainer in my eyes!
4. Sim Card: Buying a sim card for the country you're in is a really great way to stay in control if anything you're not prepared for should happen. Although the best memories aren't made by being constantly on our phones, it is useful to be able to access the internet at any point. One thing to know is your phone must be unlocked to be able to put another sim card in so just make sure it is before your travels and you're good to go! Plus it would make a cute collection for the travel book; sim cards of all the countries you visited!
5. Warm Clothing: Although I guarantee that the majority of your time travelling will be spent soaking up sunshine on white sandy beaches, there are the odd occasions where you'll wish you weren't wearing a bikini and shorts. It's always a good idea to have socks, a jumper and a raincoat ready for if you need it. The Weather in some countries can take you through all four seasons in just one day and it can honestly make a huge difference to embracing the weather if you're just slightly prepared for it. Not only are you prepared for any crazy weather changes, but for any travel days where the vehicles blast out air con and it feels colder than it would on Christmas Day in England.
Daunting dorm rooms
Yes, hostels and dorm rooms can be intimidating for first-time solo travellers. It's not exactly a familiar concept to be sharing a bedroom with 3 – 30 strangers, but it's all part of the experience! It's also one of the best ways to meet people, including fellow solo travellers. Many hostels host social events and games like quizzes, karaoke, and offers on free/cheap drinks and food. They can also give you useful information when you arrive in your new destination on transport, places of interest and utilities close by. If the prospect of staying in a room of strangers is not for you, many hostels do have private rooms available as well as female-only dorms. Check out reviews on TripAdvisor and get recommendations to ensure you pick the best accommodation for your needs.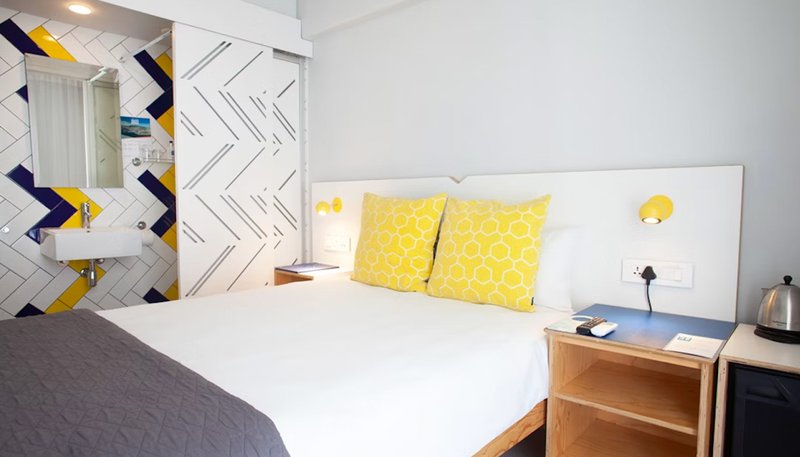 Be open!
Our final (& best) advice for any solo traveller is to go with an open mind. Be willing to try new experiences, take on challenges, and meet new people.  Get out of your comfort zone to do things that might seem unlike you (or at least, who you are back home). An undeniable perk of travelling is meeting people from all over the world, so utilise those social skills to gain some new friends, memories and perspectives. After all, the whole point of travelling is to learn about the world! As long as you travel safely and responsibly, we guarantee you'll surprise yourself with your independence and have the time of your life.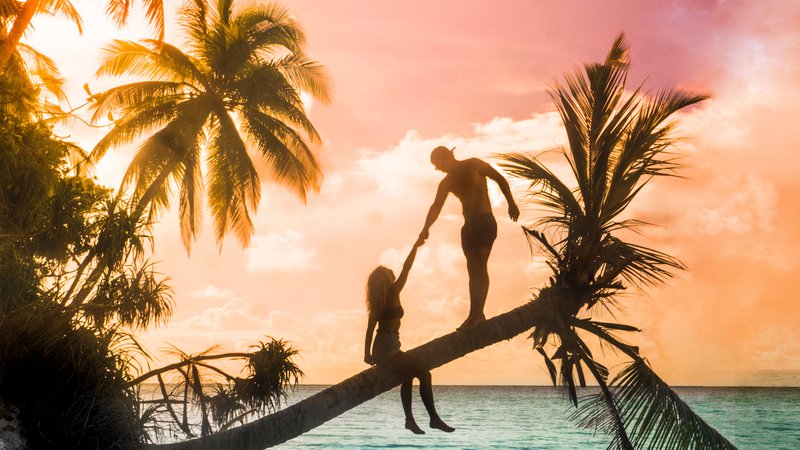 Consider a group tour
And of course, the best way to meet new people when travelling solo is to jump on a group tour for an immediate new crew of like-minded travellers. A group tour will also help you out in other ways i.e. safety; since a good tour will have an experienced guide that knows how to travel the country safely, as well as saving you money. If you choose a group tour that includes all your activities and accommodation, you can budget easily and avoid paying the higher costs that come with booking activities, transport and accommodation on the ground when you arrive.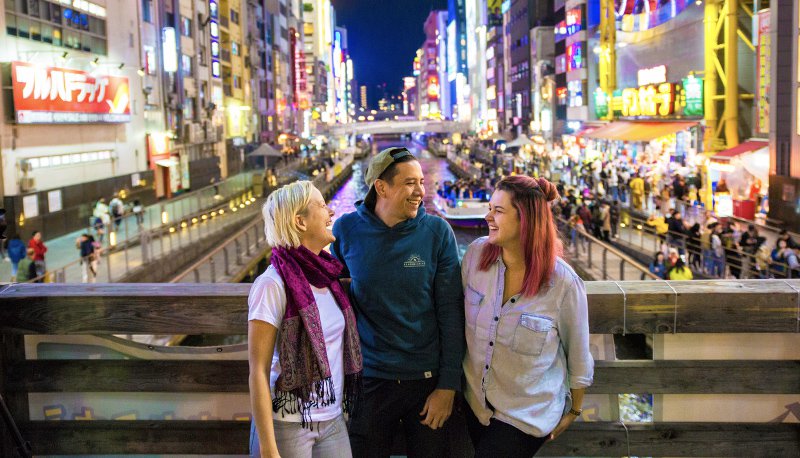 ---
So, are you ready to get out there? Check out our other blogs for more tips on safe solo travel and backpacking in general!
How To Stay Safe When Traveling Alone
The Best Places To Travel Solo
Backpacking Australia: An Ultimate Guide
Ultimate Guide to Backpacking South East Asia
RETURN TO BLOG
NEXT ARTICLE