Sri Lanka From Your Living Room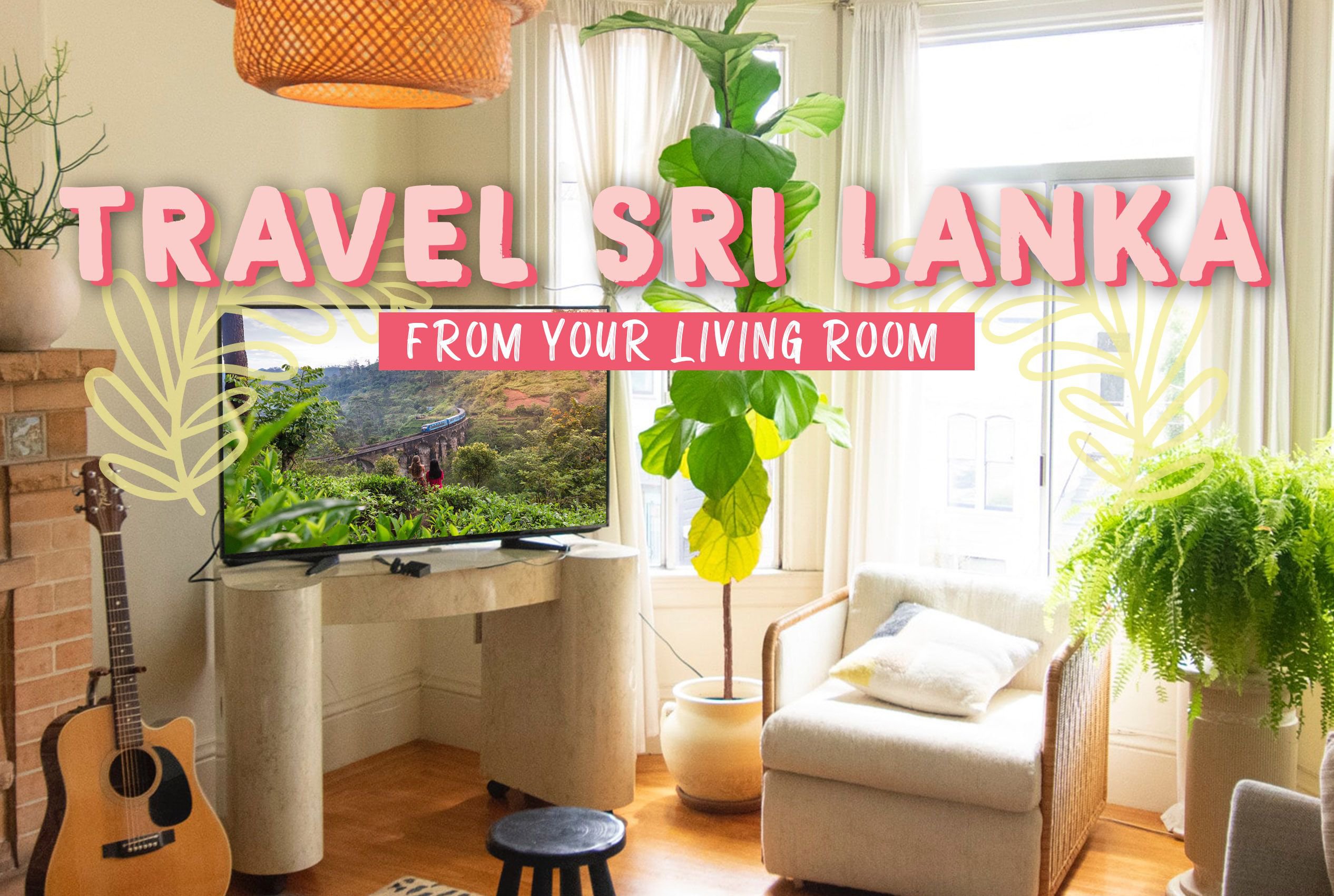 Published 05th June, 2020


IMMERSE YOURSELF IN CULTURE WITH A CUP OF CEYLON
Getting accustomed to a country before visiting is a great way to understand its culture. Sri Lanka's history is enthralling and definitely worth learning about before visiting for a bit of context! Why not dive into a book and sink into your sofa with a cup of Sri Lanka's finest teas, Ceylon. One sip and you're transported over to the island's luscious tea fields! Some great books on Sri Lankainclude...  
This Divided Island - Stories From The Sri Lankan War by Samantha Subramanian, a journalist from New Delhi, gives a fascinating insight into the Sri Lankan War that struck the island for many years. Understanding the war is a wonderful way to get to know the people, and will give you knowledge few travellers have.
A Village In The Jungle by Leonard Woolf is possibly one of the best novels about Sri Lankan. Woolf spent eight years in Sri Lanka between 1904 and 1912, and the story unravels his personal hardships and mysteries of life in the tropics.
Island Of A Thousand Mirrors by Sri Lankan writer Nayomi Munaweera gives a young perspective of the Sri Lankan conflict. Her book tells the story of a Sinhala girl and a Tamil girl that surpass the conflict of their cultures.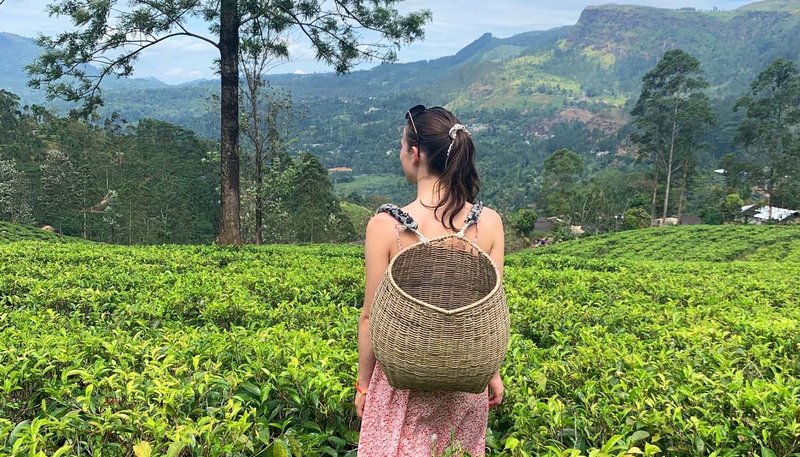 GET DOWN WITH THE LOCALS USING YOUR LANGUAGE SKILLS
Sri Lankans LOVE when we speak their language. Or at least try! Whip out a phrase or two and your tuk tuk driver will be grinning from ear to ear. The most prominent language spoken throughout the country is Sinhalese, followed by Tamil found mostly heard in the north and on the east coast. So here are some handy phrases in Sinhalese to have up your sleeve when you go:
Hello - Ayubowan (a-yu-bow-an)

How are you? - Ko-ho-ma-dha (ko-ho-ma-du)
Thank you - Stutiyi (s-tutti) 
My name is… - Ma-ge   na-ma…  (ma-ga-na-ma)
Let's go! - Ya-mu (ya-mo)


GROOVE TO SOME SRI LANKAN MUSIC
Sri Lankan music brightens up everyone's day. It has its roots in Bollywood, European baila and folk, and is incredibly cheery and upbeat. The Gypsies are a great baila band that will no doubt get you dancing around your living room to the sweet sounds of Sri Lanka.
Other popular artists to check out are Chandraleka Perera and Marians. In fact, why not search Sri Lanka in Spotify and see what you discover.
COOK UP A DHAL-TIFUL FEAST 
Although cooking dhal is more like Sri Lanka from your kitchen, we couldn't miss trying some Sri Lankan cuisine. Inspired by Southern India, Sri Lanka's national dish is rice and curry and is eaten for most meals. Fiery, flavoursome and tangy, we'd say they're some of the best. One of our favourites dhal and it's surprisingly easy to make! Here's a recipe you can try your hand at:
INGREDIENTS
200g Red Lentils
1 Onion finely chopped
3 Garlic cloves grated
0.5 tbsp fresh ginger grated
1 Coconut cream
1 Veggie stock cube
200g Tomatoes finely chopped and fresh
2 tsp Garam masala
1 tsp Ground coriander
1 tsp Cumin
1 tsp Turmeric
Chilli flakes (measure depending on how spicy you like it)
METHOD
1.     Heat coconut oil in pan and add chopped onion. Sauté until lightly golden and translucent.
2.    Add grated ginger, garlic and spices. Fry on low heat until sizzling
3.    Add chopped tomatoes to make a paste. Mix well.
4.     Add red lentils, coconut cream and 500ml veggie stock water. Mix well.
5.     Cook until the water has absorbed and lentils are soft.
6.    Garnish with fresh coriander and eat with rice and roti.
Now you've made your creamy dhal, why not eat it in real Sri Lankan style... with your hands! That's right, in Sri Lanka you eat mostly with your right hand and save the left for drinking. If you struggle to master the Sri Lankan technique things might get messy, so why not tuck into your feast in front of a blockbuster set on the teardrop island instead?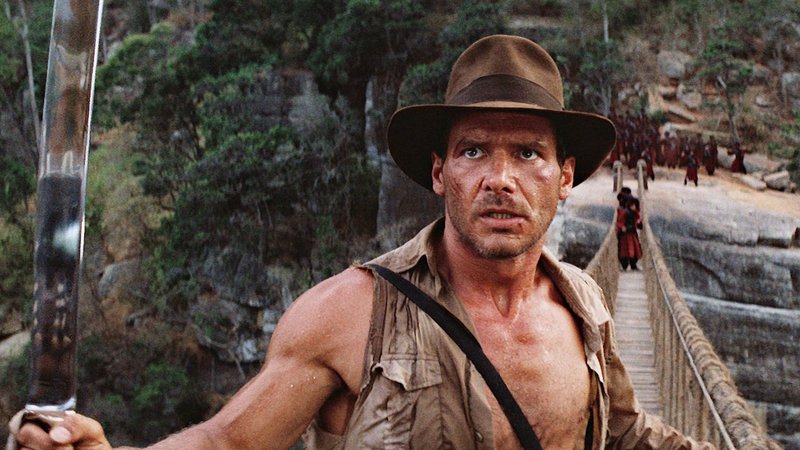 CHILL OUT TO AN EPIC FILM SET IN SRI LANKA 
Did you know Steven Spielberg's, Indiana Jones and the Temple of the Doom was shot in Sri Lanka? Yes, even blockbuster movies have been shot on this small, exotic island. In 1935, archaeologist Indiana Jones arrives in India, still part of the British Empire, and is asked to find a mystical stone. He then stumbles upon a secret cult committing enslavement and human sacrifices in the catacombs of an ancient palace.
While we can't check out beautiful nation that is Sri Lanka in person right now, we can still try to have a Sri Lankan experience without leaving the house! 
---
If we've got you pumped, you can check out our premium Sri Lanka small group tour HERE. Elephant safaris, stunning temples, surfing with locals and epic viewpoints all await.... we are so keen to travel with you again! 
RETURN TO BLOG
NEXT ARTICLE