Ten Things You Didn't Know You Could Do In Sri Lanka
Published 10th October, 2016
Pristine beaches, wild peacocks, spice gardens and more await you on one of Asia's most underrated tourist destinations. Here are ten things you probably didn't know you could do in when backpacking Sri Lanka.
1. Take the Most Scenic Train Journey in the World
The train ride from Kandy to Ella in Sri Lanka is considered one of the most, if not the most, beautiful train ride in the world. The colourful trains wind through the Sri Lankan countryside, through tea plantations, rice fields, vegetable farms, and more. Along the way, vendors wander through selling fruit and traditional food from station to station. Sit back, relax, and enjoy the stunning and ever-changing scenery.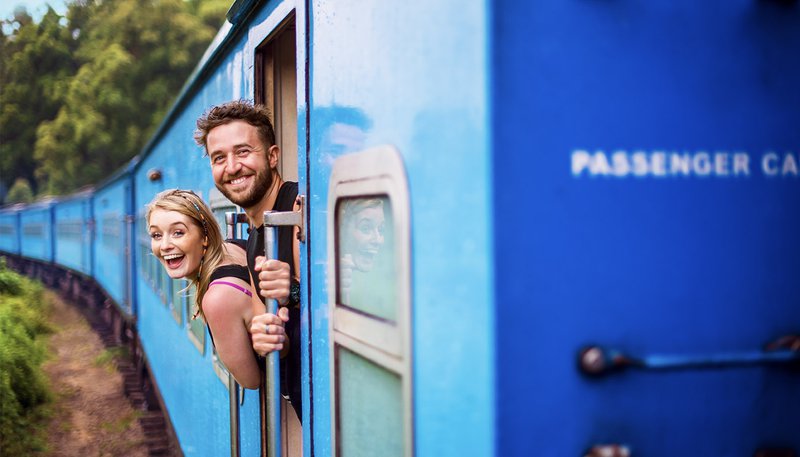 2. See a Gorgeous Sunset over a Rock Fortress
The Sigiriya Rock Fortress is breathtaking at any time of day, but it is best experienced at sunset. Climb up Pidurangala Rock just before sunset and take in the spectacular views from the top. The scenery is truly unlike anywhere else in the world, and it's a must-do Sri Lankan experience!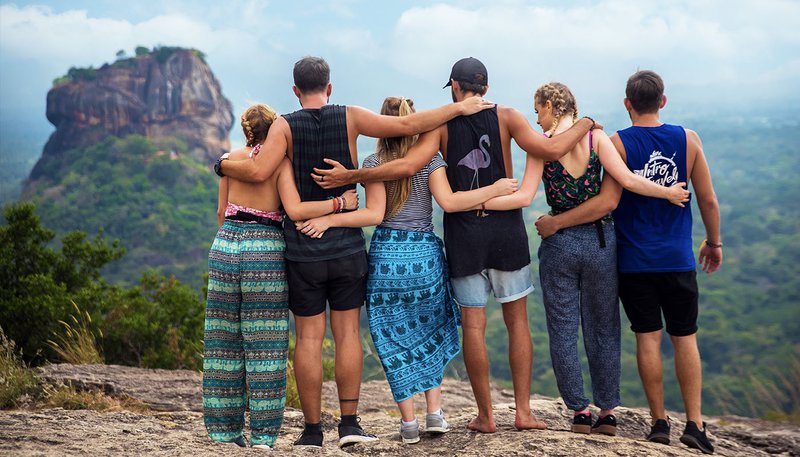 3. Pick Tea Leaves with Locals
Sri Lanka is home to stunning tea plantations full of rolling green hills reminiscent of the rice fields in Bali and Vietnam. There, you can wander through and enjoy the beautiful greenery and amazing aroma. As Sri Lanka's biggest export, tea is crucial to the economy, and local workers will help teach you how to pick and make the tea Sri Lankan style.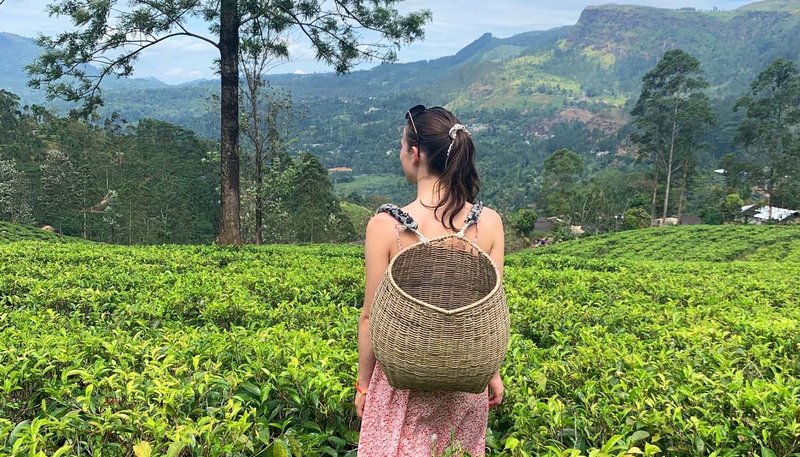 4. Experience Incredible Wildlife
You don't need to travel to Africa to go on a spectacular safari! Travel to Udawalawe National Park to see wild elephants, crocodiles, birds, and more. The landscape is stunning, and the park has some of the most beautiful sunrises in the world. You can even spend a night glamping in the park (or stay in a lodge if you'd prefer four walls)!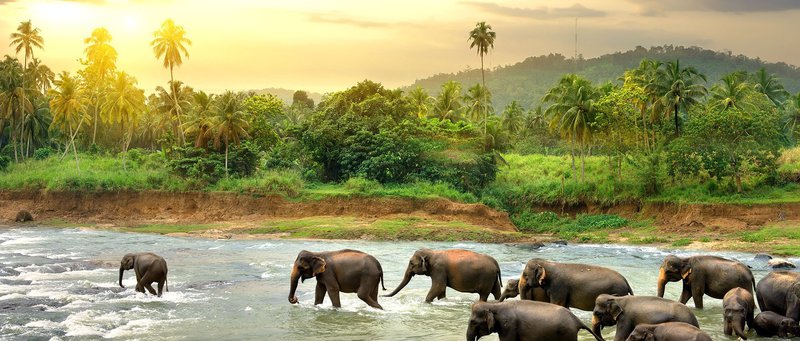 5. Teach Buddhist Monks English
As a majority-Buddhist country, Sri Lanka is home to a multitude of monasteries. One of the most unique and touching experiences you can have in Sri Lanka is visiting a Buddhist Monastery and learning from the local monk students. On our Sri Lanka Experience small group tour, we'll take you to a monastery where they'll teach you about their way of life, and you can repay them by helping teach them English.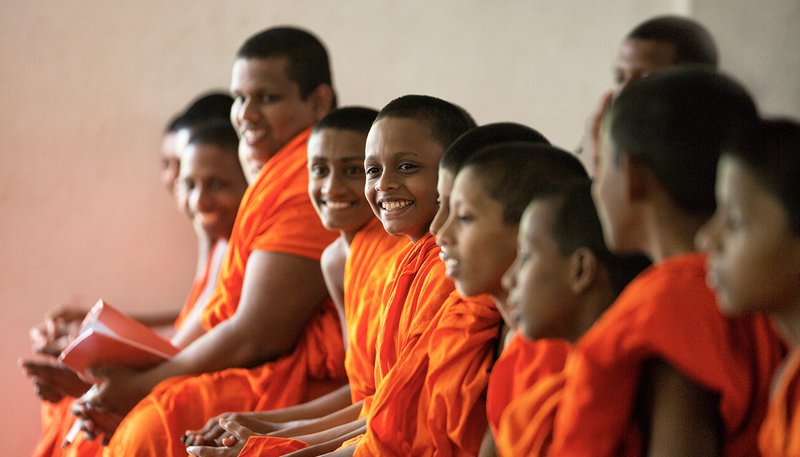 6. Learn to Surf
Sri Lanka may not be the first place that comes to mind when you think of surfing paradise, but its pristine beaches and incredible waves make it a great place to learn to surf! Not far from Unawatuna Beach, one the most beautiful beach in Sri Lanka, is Welligama Beach, where friendly instructors are just waiting to teach you how to ride the waves. It's sure to be an experience you'll never forget!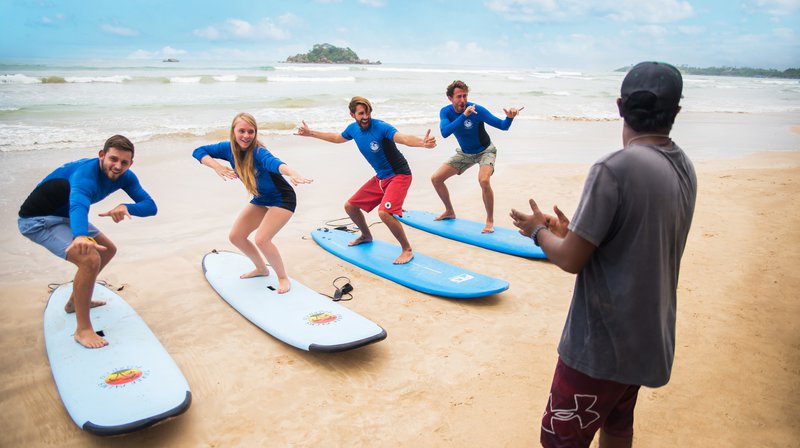 7. Hike Little Adam's Peak
It's only a short walk to the top, but the views are absolutely spectacular. Located in Ella, Sri Lanka, the peak may be little but the visibility is anything but. On a clear day, you can see for miles around and take in the incredibly lush green scenery.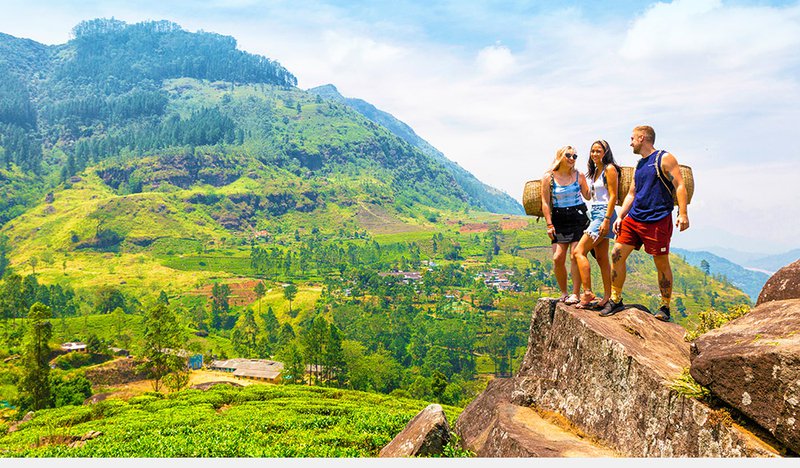 8. See the Famous Nine Arches Bridge
Along the train route between Ella and Demodara is the Nine Arches Bridge. Aptly named, the bridge's nine arches sit among rolling hills, dense greenery, and tea plants. A short walk there rewards you with a stunning scene and incredible pictures.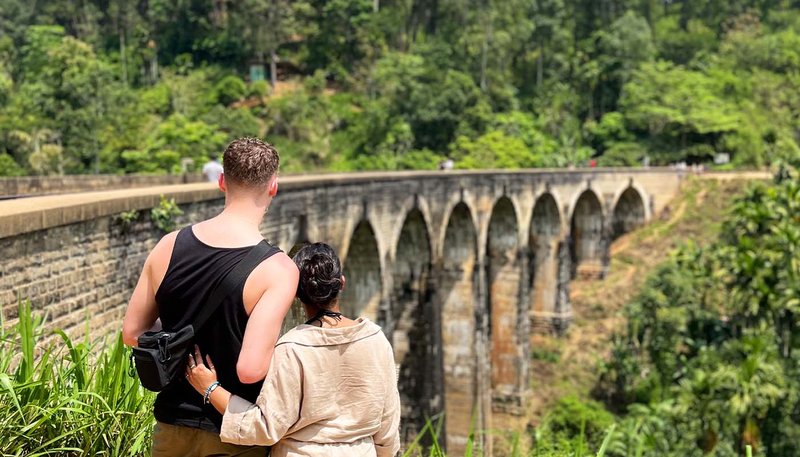 9. Explore the Golden Temple Caves
Another World Heritage Site, the Golden Temple of Dambulla, is rich with culture. A large golden Buddha sits atop the temple, a site which needs to be seen in-person in order to truly get the full experience. From there, you can explore the temple and head down through the caves for a truly unique temple experience.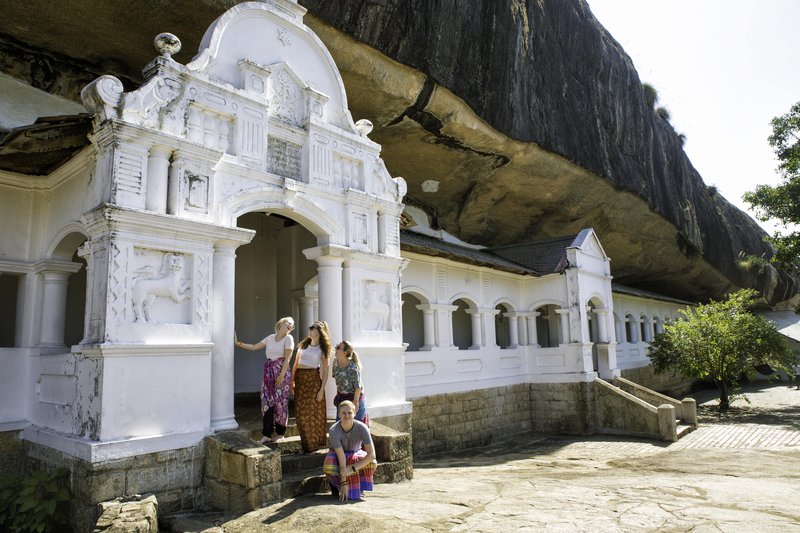 10. Visit a World Heritage Listed City
Located on the southwestern coast of Sri Lanka, the little city of Galle was originally founded by Portuguese colonists in the 16th Century. Today, it's a World Heritage site full of Dutch colonial buildings, ancient mosques, quirky cafes, boutiques and great shopping. It's a great place to spend a day wandering and taking in the scenery and history when you're backpacking Sri Lanka!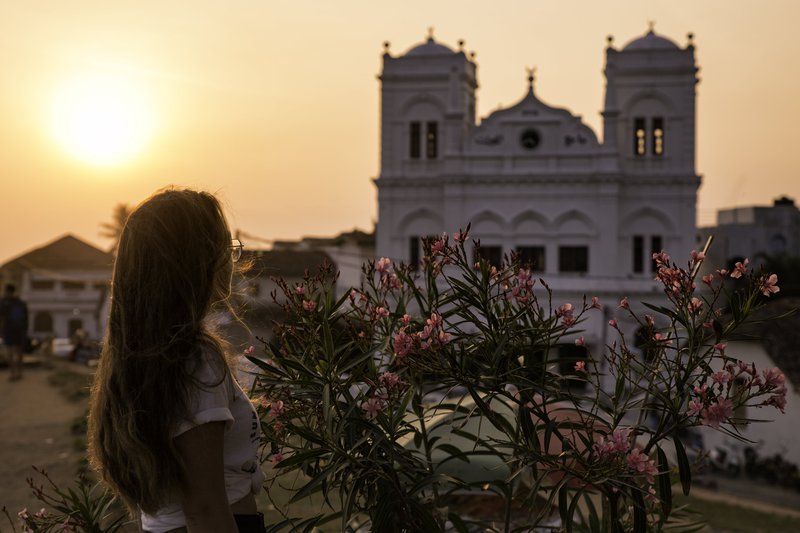 ---
Ready to do all of this AND MORE travelling Sri Lanka? Check out our NEW Sri Lanka small group tour here! From Negombo to Mirissa, this trip will take you around the best of Sri Lanka, with all your accommodation, transport and activities included, plus an instant new crew of mates to travel with. 
RETURN TO BLOG
NEXT ARTICLE