Thailand From Your Living Room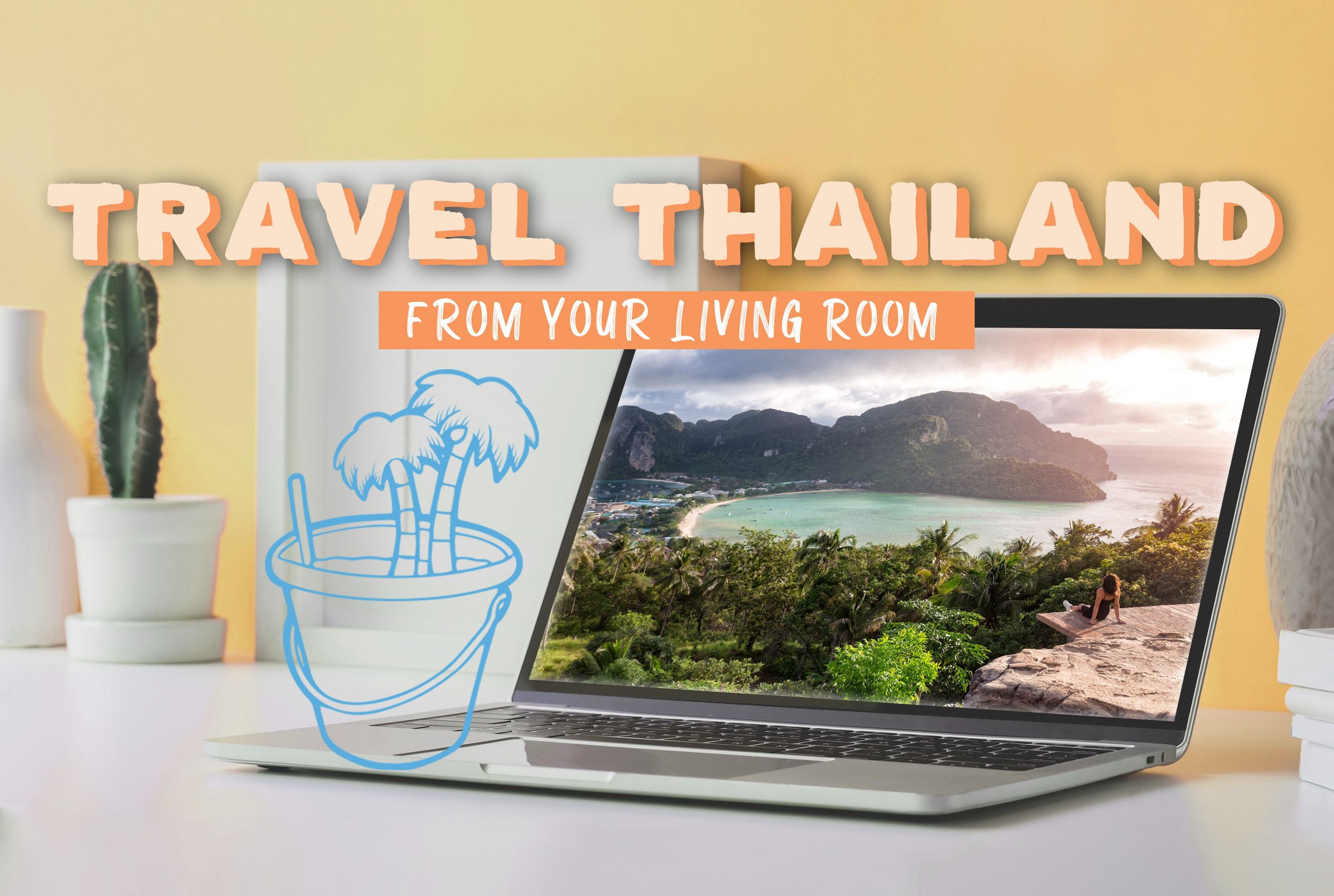 Published 12th June, 2020


Watch blockbusters set in Thailand 
'The Beach' is a fantastic film from 2000 that's set and filmed in Thailand. Not only is it a thrilling story about Leonardo DiCaprio on the hunt for a secret beach community hidden somewhere in the Gulf of Thailand, but it also treats your eyes to some of the most beautiful landscapes that we visit on our tours! Places like bustling Bangkok, Koh Phangan and even the secret subtropical beach itself - Maya Bay - can be seen from the comfort of your own couch. You can even read the hit novel by Alex Garland to save the visual surprise for when you're there in person. 
'The Hangover: Part 2' is another hit based in Thailand, predominantly Bangkok. After an unforgettable stag party in Las Vegas, Stu is taking no chances and opts for a safe pre-wedding brunch in Thailand, but of course it doesn't go as planned and they end up on a crazy night in Bangkok. If you visited Khao San Road, this might seem familiar. The city itself is depicted as being a crazy hustle bustle setting and the truth is... it is! The charm of Bangkok is that there is something new around every corner. The endless markets, impressive temples, gorgeous golden Buddha statues and of course the famous Khao San Road, home to some of the best bars and clubs in Bangkok.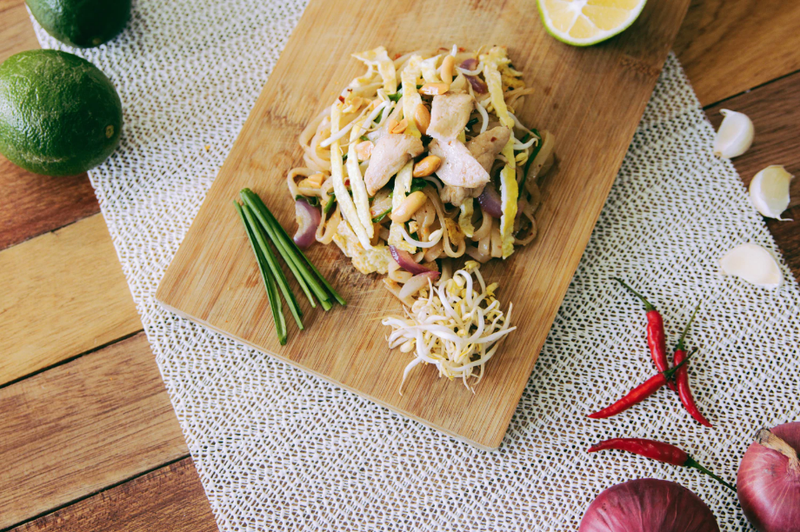 Try your hand cooking up a tropical feast - Pad Thai! 
You can't exactly cook in your living room, but you can definitely eat in there! Thailand has some of the best food in the world, but the one that always stands out is of course Pad Thai. In Bangkok, you can buy a heaped plate of these tasty noodles at a street food market for as low as 40p! We highly recommend giving it a go if you haven't tasted it before. Pad Thai is a stir-fried noodle dish with vegetables, beansprouts, scrambled egg and crushed peanuts. Chicken, shrimp and tofu are all popular options to add to the mix.    
Whether you are new to cooking or a pro chef, Pad Thai is an easy and delicious meal to whip up in just a few minutes. You can get all the ingredients you need from your local supermarket. Head over to our Facebook page to find our video guide on how to cook Pad Thai from one of our passionate group leaders, Adrian.


Work up a sweat in a Muay Thai workout
Muay Thai is a traditional combat sport that's been around since the 18th Century and is still used in professional mixed martial arts events all over the world. This style is known as the "art of eight limbs" as it is characterised by the use of fists, knees, elbows and shins. This means you can certainly expect a good full-body workout from the exercise routines it offers! Coming into Thailand you can expect to see a fair few Muay Thai gyms dotted throughout including the one we use on our Thai trips in Koh Phangan.
Whether you want to get back in shape during lockdown or just want to impress your friends with your new Muay Thai moves, Youtube is full of great tutorials. Or if you fancy a laugh, check out our own attempt here over on our Facebook page.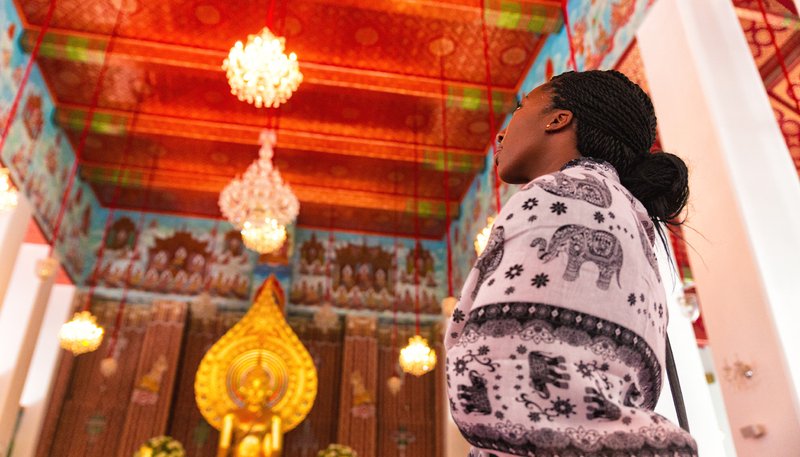 Learn the Language
Most locals in Thailand tend to have learnt some English in school, so there's a high chance you can communicate with most locals when haggling yourself a pair of elephant pants at the market. However, it's always a good thing to learn some Thai before going to make your trip easier, and as a sign of respect! The Thai language is a complex and an interesting one to learn, as not only do phrases change depending on your gender but also the tone you say it in. Here's some basic phrases to get you started:
·      Hello - Sawasdee Khrup/Ka
·      How are you? - Sabadee Mai?
·      Thank You - Khop Khun Khrup/Ka
·      Yes – Chai
·      No – Mai
·      Little Bit – Nit Nawy
·      No Worries – Mai Pen Rai
·      I Would Like to Order – Sang aa-haan
·      Delicious – Aroy
·      Very Delicious – Aroy Mak!
·      Having Fun? – Sanuk Mai?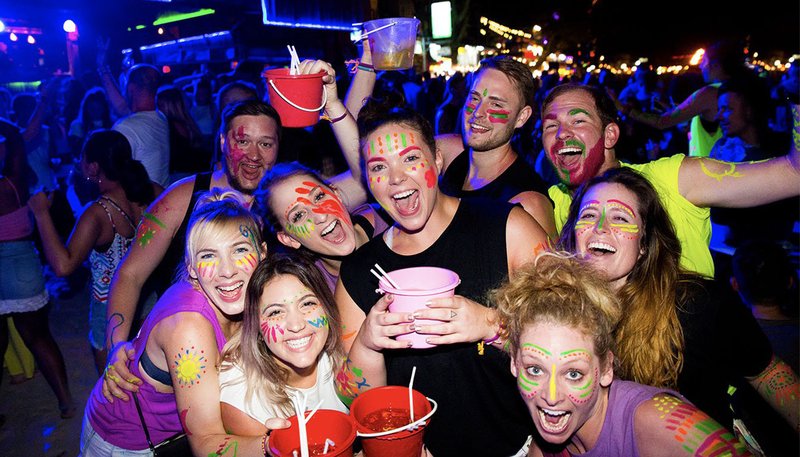 Drink from Buckets
Now I know what you're thinking - drinking from buckets isn't exactly part of Thai Culture. Yet it IS part of the Full Moon Party Culture! 
The Full Moon Party is the most famous beach party in the world, and is a must if you're backpacking Thailand. It takes place on a gorgeous island called Koh Phangan on the south-east side of the mainland. The party on Haad Rin Beach usually has capacity of anywhere in between 10,000 to 30,000 people - and happens once a month, you guessed it, during a full moon. People travel from everywhere to party till the sun rises and drink strong cocktails from buckets, and most people cover themselves in glow and the dark neon paint. Thousands of glowing people on the beach is quite the sight! 
All you need to join in is a bucket.  It doesn't have to be the size of ones you clean your car with, just a simple sandcastle bucket will do! You also don't necessarily have to put alcohol in these, you can make some delicious non-alcoholic cocktails for the whole family to enjoy, pop on your favourite DJ set from Youtube and have your own mini at-home rave! It's no Full Moon Party, but for now it's the best we got. 
We hope this list of activities gives you something to do and get creative over this time we have stuck indoors, but also gets you pumped for the trip of a lifetime travelling Thailand.
---
If you are interested in finding out about what we do on our Thailand small group tours, including itineraries and breakdowns of each day CLICK HERE! We can't wait to travel with you again. 
RETURN TO BLOG
NEXT ARTICLE