The Best Of The Gili Islands!
Published 14th April, 2017
Read on to discover the top things to do on the Gili Islands of Indonesia! If you're backpacking in Bali and wondering where to go, these beautiful islands are a must-do.
Hire A Bike on Gili T
Gili Trawangan is small enough that you can walk all the way around it in a few hours, but why not hire a bike to make the trip instead! You'll see tourists and locals alike choosing this method of transportation as motor vehicles aren't allowed on the island.


Go Diving
The Gili Islands are known for their incredible sea life and reefs. Whether you choose SCUBA, snorkelling, or free diving, you won't be disappointed! Bonus: you are highly likely to spot a sea turtle or two whilst you're marvelling at the multicoloured coral and fish.


Watch the Sunset on the Beach
The Gili Islands bring the most beautiful sunsets with an array of different colours night to night. Get to one of the Sunset Swings that are scattered across the Islands beaches for the iconic shot that is often used to showcase Bali's beauty.


Experience the Nightlife
Gili T has a unique nightlife scene. From live music at Reggae bar Sama Sama, to beach parties at the Irish bar Tir Na Nog, Gili T has it all! You should find it easy to get in the know about what is going on, with handouts and signs to let you know where the beach parties, pool parties, and drinks deals are going to be each night.


Check out the Night Market
Don't miss out on the amazing local food on offer at the night markets. The fish is some of the freshest you'll ever eat since it's caught in the waters off the island daily. With cheap prices and authentic Indonesian dishes, eating at the night markets is a must-do!
Try Water Sports
Explore the crystal clear waters that surround the islands. With kayaks, canoes, and stand-up paddling, the Gili Islands aren't short of epic water sports to try! If you're feeling a little more adventurous, have a go at kite surfing or wakeboarding!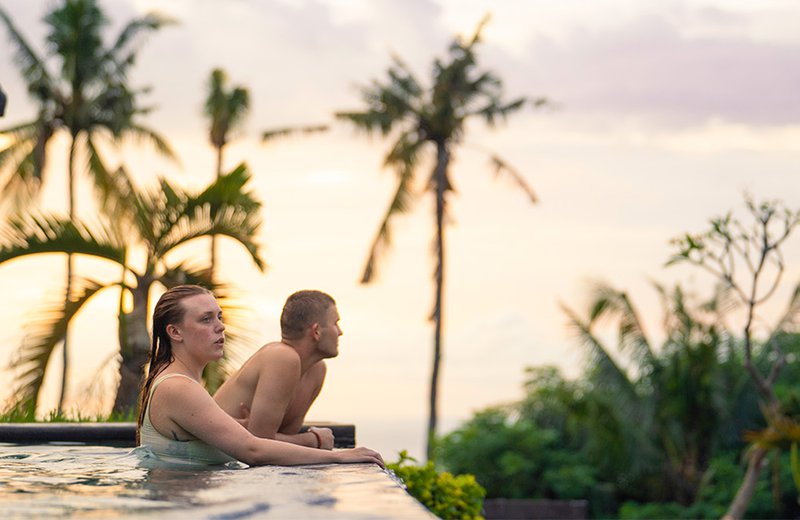 ---
Want to get the most out of Bali? Why not check out our group tours? Explore the best of the island, all with an experienced group leader and an instant new crew of mates!
For more information about travelling SE Asia, including tips about where to go, when to go, how to get around, how much to save, and what to bring, check out our Ultimate Guide to Backpacking SE Asia here.

RETURN TO BLOG
NEXT ARTICLE