The Best Seasons To Visit Each Part Of Australia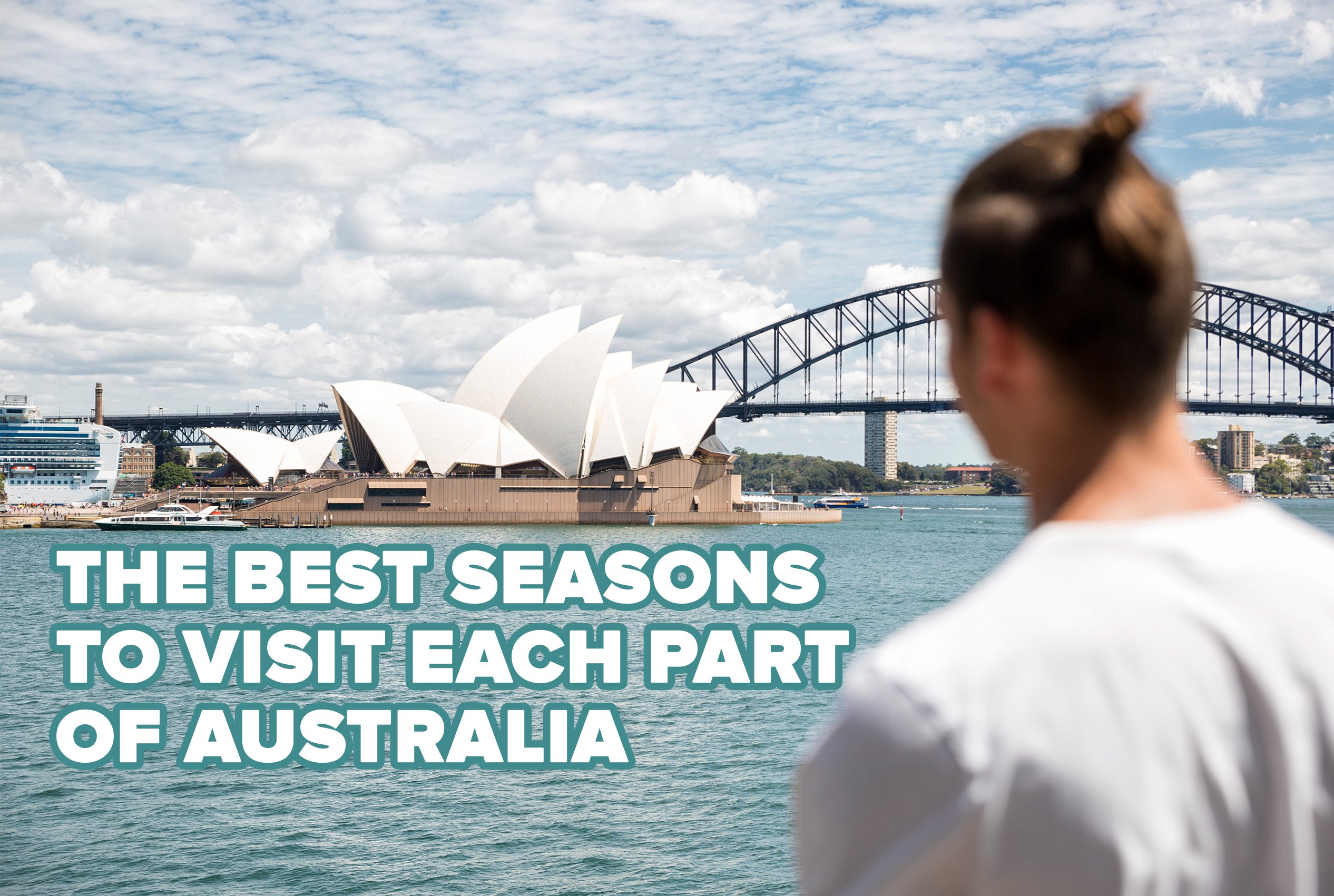 Published 15th June, 2022
There's never a bad time to visit Australia, however, some places are better to visit in certain seasons.  If you want to strategically tour Australia, then continue reading to find the best places to visit in each season.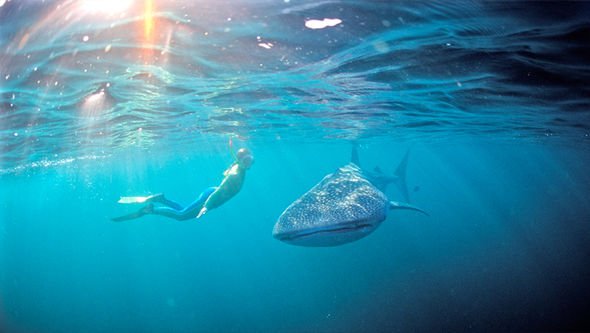 AUTUMN
Tasmania
Many people don't realise Tasmania is even a part of Australia since it is such a large island off the coast.  Not only is it a part of Australia but it is one of the best places you can visit while here. It is a nature lover's paradise with beautiful coasts to drive, epic mountains to climb, and wild Tasmanian devils to find.  Don't visit in the winter, as it can get pretty cold here. Late summer to early autumn is the best time to go to soak up some great weather. Average high temperature in March: 20°C/68°F
Brisbane
Brisbane is fairly neutral when it comes to what time of year to visit. It does get fairly hot during the summers though, so Autumn is an ideal time to visit while it isn't cold yet, but also isn't scalding hot. Make sure to take a trip to Steve Irwin's famous creation, the Australia Zoo, and prepare to be blown away. Average high temperature in April: 25°C/77°F
Rottnest Island
What's Rottnest Island you may ask?  Only the purest place in the world. Rottnest Island is a beautiful island home to an animal called the quokka. This furry little guy is known for being super friendly towards humans and taking the best selfies. Autumn is a perfect time to go see these little guys in the cool, crisp air. Average high temperature in April: 25°C/77°F
Ningaloo Reef
One of the main attractions of Western Australia, Ningaloo Reef, has endless cool opportunities to experience marine life up close.  One of the coolest is the chance to swim with whale sharks. Ningaloo is known for the massive groups of whale sharks that flood here during this time of year. Average high temperature in February: 33°C/91°F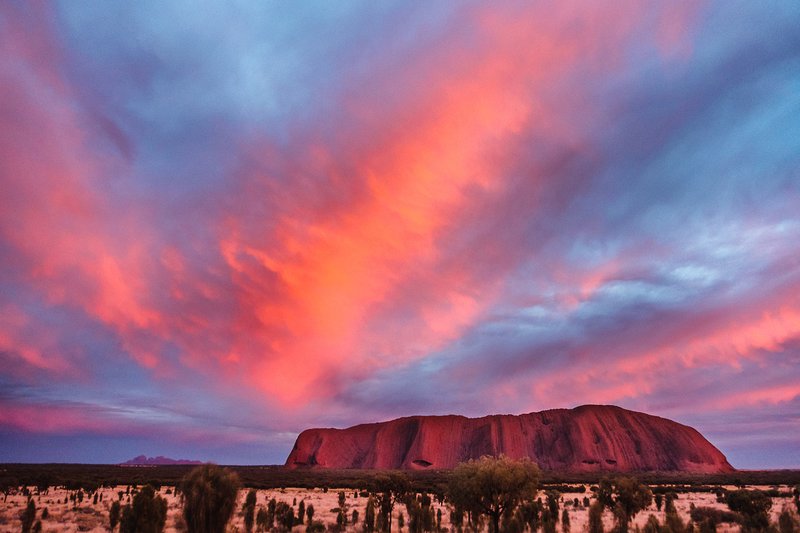 WINTER
Uluru
Uluru is one of the most iconic destinations in all of Australia, as well as the hottest.  It can reach unbearable temperatures in the summer. This makes it a great trip to do in the winter while the temperature is actually enjoyable to be outside in.  Go see Ayers Rock and take a trip to Alice Springs to experience the true Aussie outback. Average high temperature in July: 19°C/66°F
Darwin
Darwin is one of the most northern parts of Australia, making it close to the equator. This means it is nice and toasty year round, but significantly better in the winter.  Make sure to explore Kakadu National Park and plan an encounter with the incredible salt-water crocodiles that inhabit Darwin. These gigantic creatures are absolutely terrifying, but a must see if you are in the area. Average high temperature in July: 29°C/84°F
Fraser Island
Beautiful beaches galore!  The perfect place to lay out and tan, especially since it won't be ungodly hot if you visit in the winter. Not one for beaches?  No worries, there are also tons of freshwater lakes, towering rainforests, and incredible sand formations. Average high temperature in July: 13°C/55°F
Cairns
Cairns is worth visiting year-round, however, its temperature during winter is nearly perfect.  Cairns has some of the most notable rainforests in the world and is also home to the iconic Great Barrier Reef. Go snorkelling or scuba diving in the world's most famous reef. If you come to Australia and don't come here, you're doing it wrong. Average high temperature in July: 24°C/75°F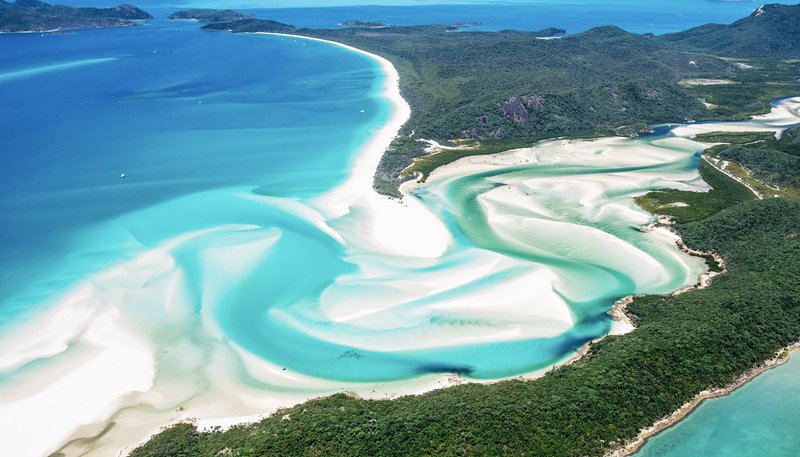 SPRING
Whitsundays
Visiting the Whitsundays is like visiting heaven.  It has some of the most breathtaking views imaginable and the water is so blue you won't believe it's real.  Go snorkelling here in the spring to get a glimpse of what life is like in the ocean. Average high temperature in October: 27°C/80°F
Byron Bay
Visiting the most easterly point in Australia is well worth the beautiful hike. It is a fantastic place to see whales off the coast. The quirky little town provides a great place to shop and eat as well. It's also home to Chris Hemsworth aka the main reason I love this place. Average high temperature in October: 23°C/73°F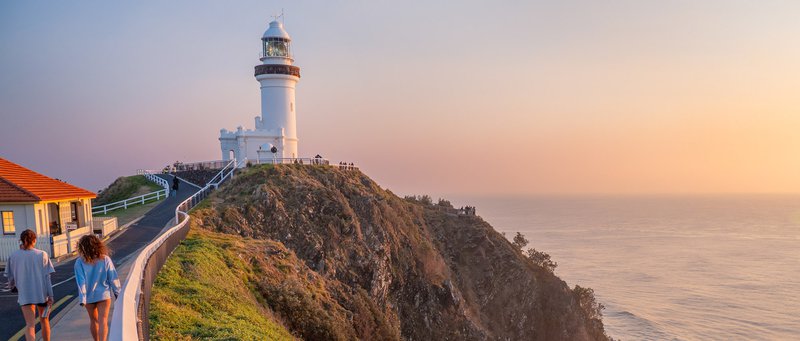 Gold Coast
Considering it is known as the Miami of Australia, it is a perfect place to visit in the spring. Have some fun nights out and even better days enjoying Surfer's Paradise fabulous beach. If you get bored of beach life, head over to Warner Bros. Movie Theme Park and have a fun day of riding coasters. Average high temperature in October: 23°C/73°F
Kangaroo Island
When you think of Australia, you probably think of kangaroos like the majority of people in the world. Kangaroos simply don't just wander the streets of every town and city, as much as I wish they did. There are tons of them, but to see them in the wild you need to go out to specific wildlife parks and into the country.  Your other option is to visit Kangaroo Island, which is literally crawling with roos. There's plenty of other wildlife encounters to experience here as well, such as sea lions and penguins. Average high temperature in October: 21°C/70°F
SUMMER
Melbourne
Melbourne is known for its art, brunch culture, and bipolar weather. It is not uncommon to experience all four seasons in one day here. However, the calmest and most enjoyable weather occurs throughout the summer.  Check out the epic street art, walk along the Brighton beach boxes, and take a day tour of the beautiful Great Ocean Road. Average high temperature in January: 26°C/79°F
Canberra
The capital of Australia is a destination that is not always on people's travel lists, but should be! It's incredible to see the art influence here and experience all the history. Explore all of the fascinating museums and learn how the Australian government functions. Average high temperature in January: 28°C/82°F
Sydney
Sydney is another one of those places that you really can't skip over when you come to Australia. The weather in the spring and winter actually gets cold and sometimes wet.  Play it safe and come in the summer so that you can hit up the beaches. Don't forget to visit the Opera House, surf at Bondi Beach, and climb the Harbour Bridge. Average high temperature in January: 29°C/84°F
Adelaide
Adelaide is a phenomenal place to go skydiving, and nothing ruins skydiving quite like crappy weather. Ensure your thrilling dive is unbothered by going when the weather is great. Then head over to Port Douglas to cage dive with Great White Sharks or swim with sea lions. Average high temperature in January: 28°C/82°F
---
Australia has a place that is perfect to go year round, so don't shy away from particular seasons. You can always find somewhere great to go no matter the weather! 
Ready to start your adventure down under? Check out our Group Tours! 

https://www.introtravel.com/
RETURN TO BLOG
NEXT ARTICLE