Top 10 Things To Do In Cambodia
Published 05th October, 2016
There's so much to do and explore Southeast Asia's most underrated country! Read on to discover our top ten must-do's when travelling Cambodia.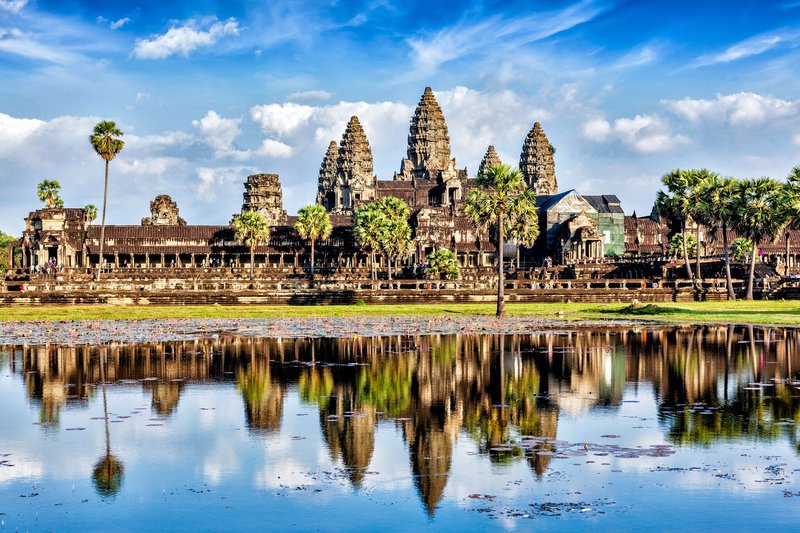 1. Visit Angkor Wat
As the largest temple in the world, Angkor Wat is on everyone's Cambodian bucket list. It's beautiful at any time of day, but seeing it at sunrise is truly a surreal experience. Choose between the iconic shot of the temples reflected in the pond or the less-crowded Angkor Hill for a close-up shot. Get there early, take in the beautiful Cambodian sunrise, and appreciate Angkor Wat's remarkable beauty.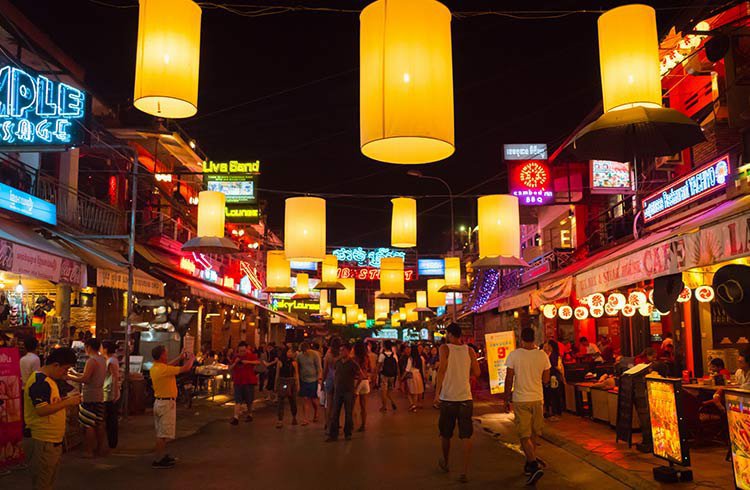 2. Phnom Penh Night Markets
Whether you're looking for food, clothes, or just some good old-fashioned entertainment, the night markets in Phnom Penh have it all. The coconut ice cream is to die for, and you can shop and eat to your heart's content without breaking the bank. Once you're done shopping, you can relax in a family-friendly atmosphere with music and traditional dancing.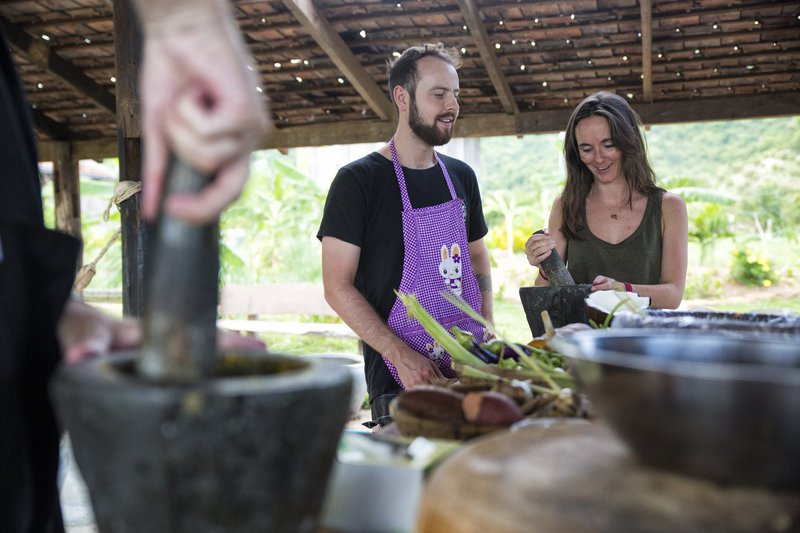 3. Try Authentic Local Cuisine
It's no secret that Southeast Asian countries are known for their unique cuisines, and Cambodia is no exception. No true Cambodian experience would be complete with sampling bugs, insects, and for those with guts of steel, even some snakes. When you're finished with the bugs and reptiles, another way to try the local cuisine is by cooking it yourself! Try a cooking class so you can keep enjoying delicious Cambodian dishes when you get back home! Think delicious fish curries and the best dish ever - beef lok lak.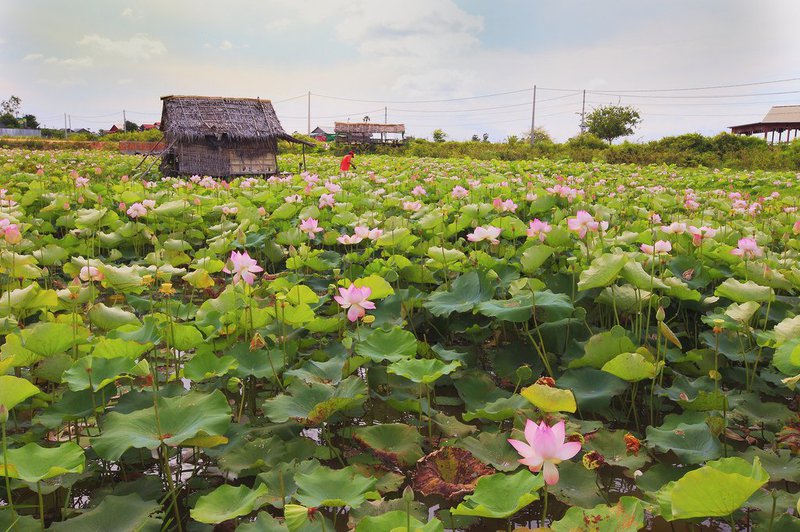 4. Visit the Lotus Farm
Cambodia is known for its unique scenery, and the famous Lotus Farm is no exception. Located outside of Siem Reap, the surface of the 20-acre lake is covered in thousands of beautiful lotus flowers. The farm is known for its emphasis on sustainability, making an eco-friendly choice for a lovely afternoon with a gorgeous view.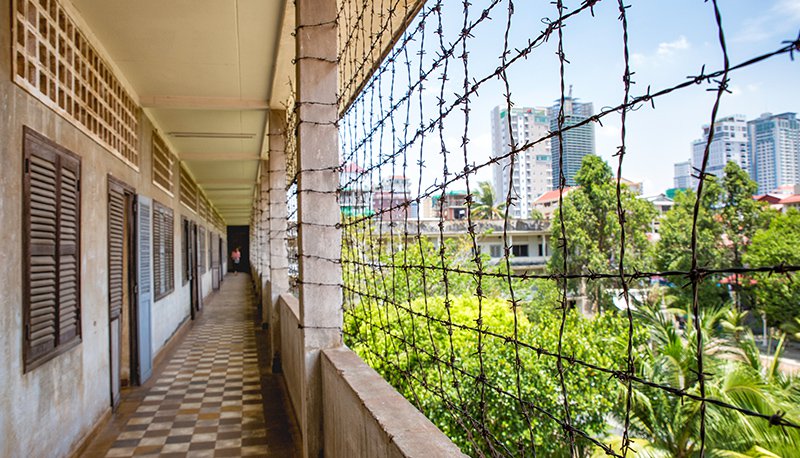 5. Learn about S21 Prison & the Killing Fields
While this may not be the most uplifting activity, it's essential to understand the history of the country you're visiting and what Cambodian people went through under the Khmer Rouge's regime. Learn from a local guide, appreciate the history, and move forward with a greater appreciation for the country and its resilience. An essential thing to do when backpacking Cambodia.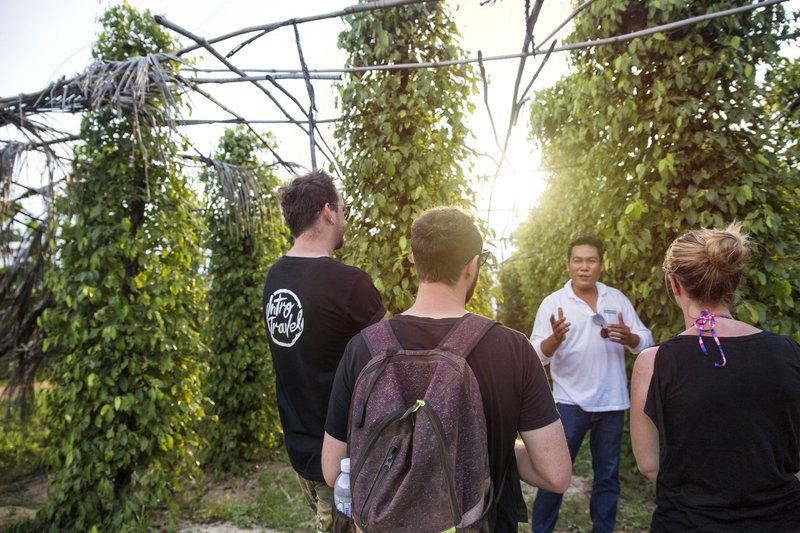 6. Visit A Pepper Plantation
Pepper is to Kampot as champagne is to France, and you haven't truly lived until you've tried one of Cambodia's finest varieties of pepper. The climate, elevation, and rich soil combine to make the perfect storm of pepper production. Take in the scenic views on the ride into Kampot, preferably from a tuk-tuk, tour one of the many plantations in the region, and taste some of the best pepper in the world, fresh off the stem. Your taste buds will never be the same.
7. Get a Traditional Khmer Massage on the Beach
Traditional Khmer massages are the best way to relax after a long day of trekking through ancient temples and taking in all of the amazing views Cambodia has to offer. Khmer massages typically focus on kneading and releasing tension in sore muscles and are designed to make you feel sleepy and relaxed. A relaxing massage on a beach with a beautiful view is guaranteed to be utter bliss.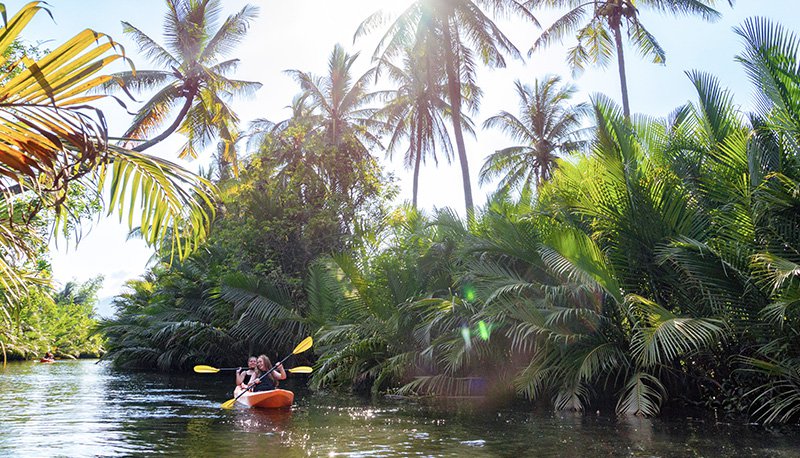 8. Explore Kampot
Kampot is the perfect place to soak up the local way of life, get off the beaten path and discover this beautiful countryside province. Relax and swim near the waterside, or discover the amazing river networks by kayak.
9. Visit the Floating Villages
Siem Reap is home to multiple floating villages, and taking a visit to one is a must-do Cambodian experience. See how people have adapted to their surroundings and live, work, and go to school in floating villages. They move with the seasons and the flow of the water, adjusting their location from wet to dry season, and visiting will give you a true appreciation for human persistence.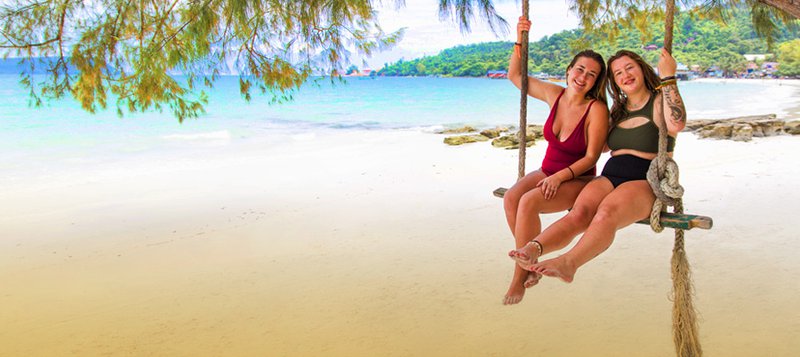 10. Do a Koh Rong Island Boat Trip
It's no secret that Koh Rong is one of the most beautiful destinations in Cambodia, but by far the best way to see the area is by boat. Hop on a day-long boat trip where you can get incredible views of crystal clear water, sandy beaches, and endless rows of palm trees. Snorkel vibrant coral reefs and then dry off on the stunning Long Beach for truly perfect Koh Rong experience.
---
Ready to start your adventure travelling Cambodia? Whether you're planning a backpacking trip, travelling on a gap year, or just off on a holiday, check out our Cambodia small group tours here!

RETURN TO BLOG
NEXT ARTICLE