Top 5 Things To Do In Playa del Carmen, Mexico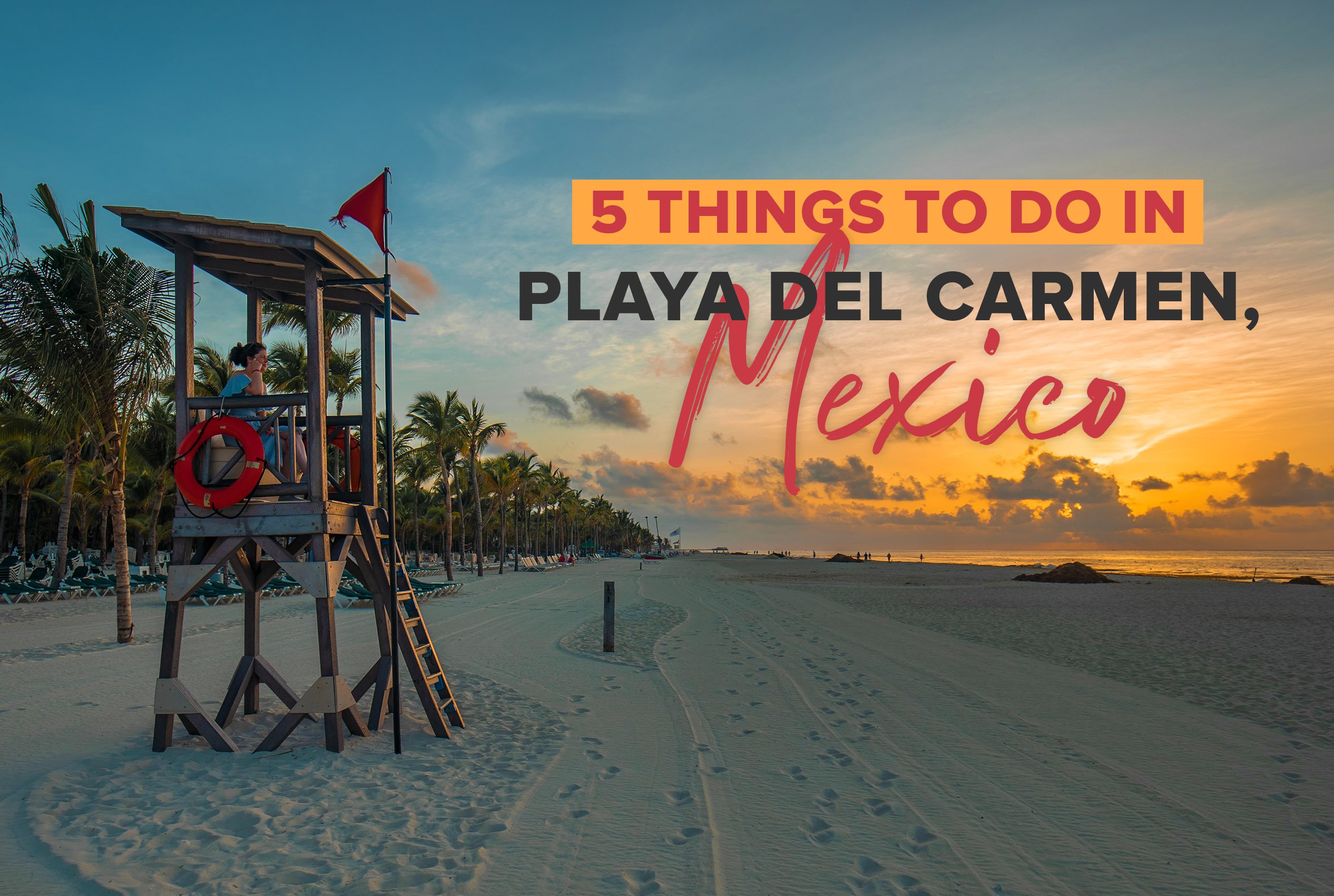 Published 13th March, 2021
Once a simple fishing village frequented by pirates and traders in the heart of the Mayan Riviera, Playa del Carmen has a rich history dating back over 5000 years. Now modernised, it is a popular destination for travellers of all backgrounds, and this once sleepy coastal town on the Yucatán Peninsula has something to delight all your senses. 

With gorgeous white beaches gently kissed by Caribbean Ocean waves, PDC plays host to a warm tropical climate year-round. A treat for your taste buds waits around every corner, as you can explore local cuisine as well as a selection of foreign delights. As well welcoming a wide array of native wildlife to the nearby coasts and jungles, Playa del Carmen invites visitors from around the globe to venture back in time at ancient Mayan ruins, salsa dance until the sun comes up, or kickback and devour traditional Mexican dishes paired with the finest mezcal until your belly and soul are full.
There is no shortage of ways to spend your time in the Playa, but we've done our best at narrowing down the top things to do in Playa del Carmen when backpacking Mexico!
1. Explore 5th Avenue  
This is arguably the heart and soul of Playa del Carmen. La Quinta Avenida – literally, the 5th Avenue; plays host to a wide variety of restaurants serving mouth-watering foods from all over the world, refreshing gelato, and thirst quenching cocktails, as well as offering up some of the finest souvenir shopping on the Riviera coast. Three miles in length and growing, it is only a stone's throw away from the beach if the hustle and bustle gets a little too much. You'll find both local flea-market type shops and high-end brands, ensuring there is something for everyone. Sure, it can be a little touristy, but a visit to Playa del Carmen wouldn't be complete without a stroll down La Quinta to get a feel for its essence (even if only to work up an appetite for more Mexican food.) Tantalised by the thought of tacos? Check out our full guide to Mexican cuisine here!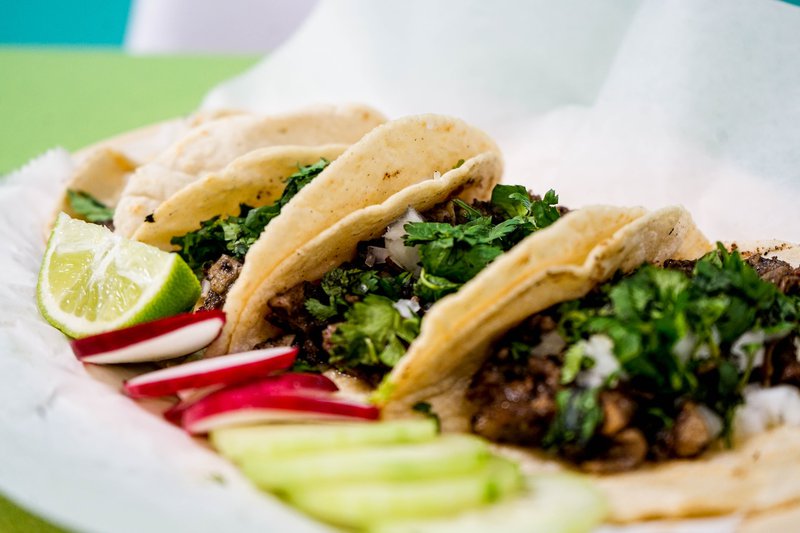 2. Swim in the Caribbean
Ever taken a dip in the Caribbean? You can't travel Mexico without jumping into the water and looking out over the vast Caribbean Ocean that is steeped in history, and thankfully there are plenty of great places to do it! Here are your options for the best beaches around Playa del Carmen.
Parque Fundadores
Easily the most iconic beach in the area, you'll likely recognise the Playa del Carmen Arch as the entry point (don't forget to get a cheeky snap for the 'gram). A conveniently located beach, it's only a block away from the town and close to 5th Avenue, so it gets a good mix of people. It can be a little busy, but don't fear as it is one of the largest beaches in the Playa del Carmen and even holds a volleyball court on the sand.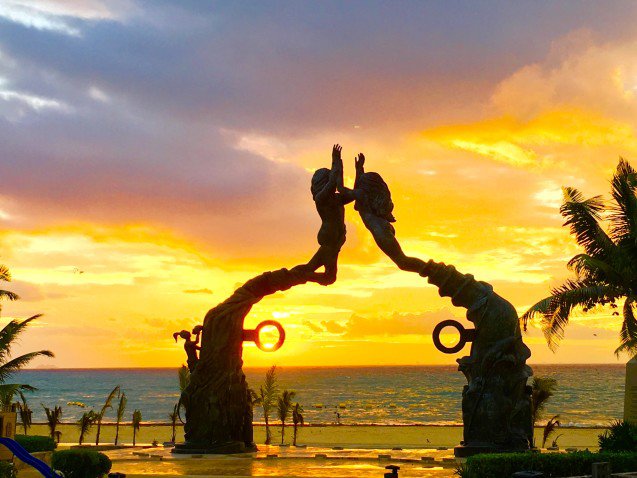 Xpu-Ha
This is little further out of Carmen but totally worth the 20-minute cruise to check out the gentle waves, long shallow shoreline, and drop-dead gorgeous sunsets. Most tourists miss this more secluded beach as they drive from PDC to Tulum, so if you are making the trip be sure to stop off at this tucked away oasis. Pack yourself a picnic and a few cold ones and spend the day soaking up the heart-warming Caribbean sunshine in paradise. 
Fun tip: Xpu-Ha is commonly pronounced "Shpoo Ha' because in Mayan language 'X' generally makes a 'sh' noise.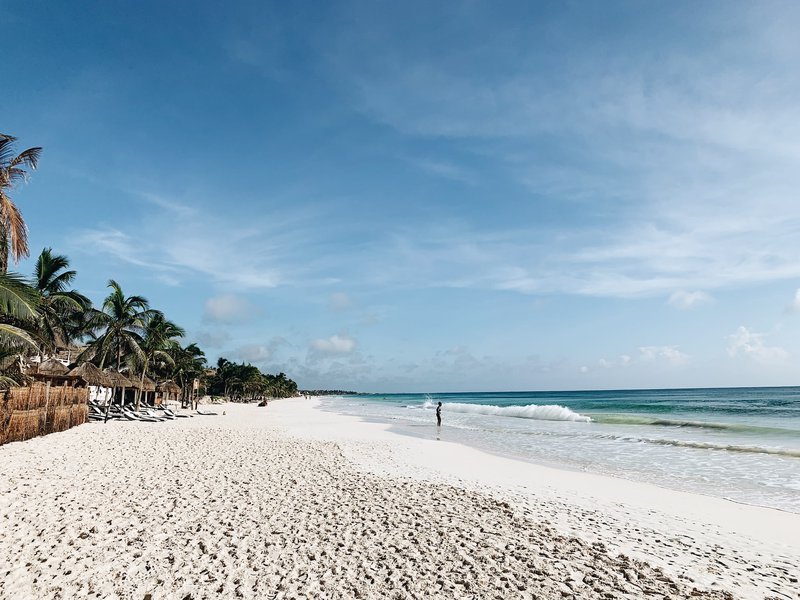 Playa Akumal
Considered to be one of the quietest beaches along this stretch of coast, Playa Akumal holds a 1000-year-old secret. Between April and May every year it is the birthing ground to turtles that chose this golden shoreline as their nursery nearly a millennium ago. In fact, Akumal roughly translated from the ancient Mayan language into English means 'turtle land'. Sharing a beach with turtles is something I'm sure we are all okay with! If you are lucky you might also encounter some big rays while swimming along the shallow shoreline.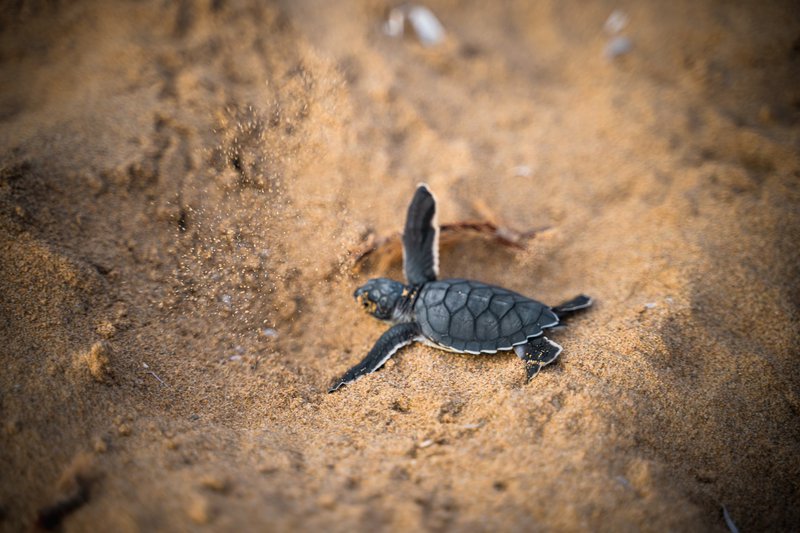 3. Latin dance the night away 
Can you think of a more wonderful way to spend an evening than dancing Salsa, Samba or Cha Cha while listening to loud, hot, sweaty and authentic Reggeaton beats? Playa del Carmen plays hosts to some internationally renowned acts and top quality local artists who will make you dance like no one is watching (and even if they don't, the tequila sure will)! There are an abundance of bars and beach clubs to experience this unique Latin-American style night out that will leave you wanting more... if your feet can handle it. It's the ultimate cultural experience when travelling in Mexico!
Unsure of where or how to start? Don't worry… head over to Zenzi Bar on a Sunday and get a free Samba lesson! Beginners are openly welcomed and encouraged to dance with those more practised - you'll feel like a local in no time. 
4. Scuba Dive or Snorkel
Leave the land-dwellers behind and head to the seas to explore an alien world and meet more of the friendly locals Playa del Carmen is home too. Expect to encounter vibrant and healthy reefs that are called home by a variety of different species of fish and marine life. There's really no off-season for diving here as you can experience warm waters and good conditions year round.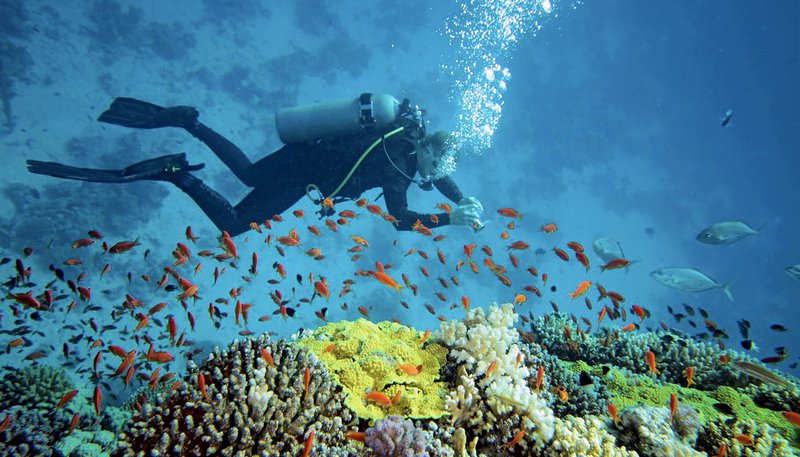 Depending on what you want to encounter, you may need to time the month of your trip, but some highlights in this area include Bull Sharks, Whale Sharks, Loggerhead & Green Turtles, and Eagle Rays. SCUBA heaven!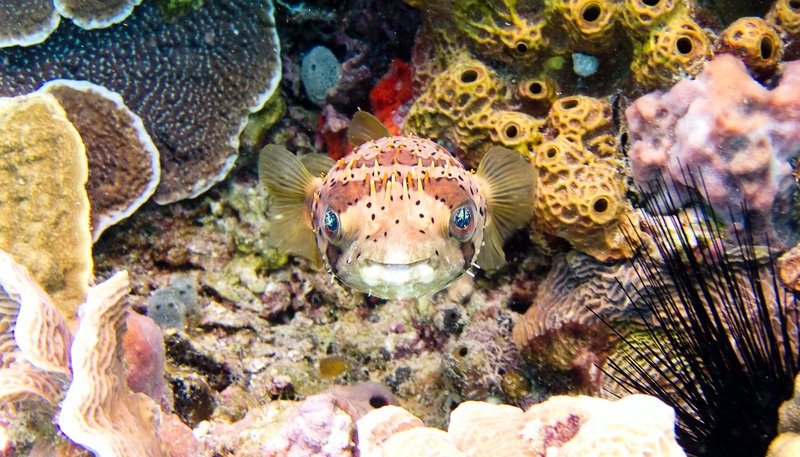 You can snorkel easy enough if you aren't a qualified diver though; just head to Akumal Beach where you can rent a mask and fins from one of the shops and just walk straight out into the crystal waters where you shall be greeted by manta rays, eagle rays and a variety of topical fish. A couple of other locations you can check out for snorkelling are Puerto Morelos, Puerto Aventuras and Jardin del Eden, which is actually a fresh water cenote! Snorkelling in a cenote is an experience not to be missed, so I recommend this to divers and snorkelers alike. Don't be surprised if the little Garra Rufa fish come and take a cheeky little nibble at your toes. Think of it as a free manicure! 
5. Take a day trip to Cozumel Island
This is an awesome one. A simple trip over to Cozumel Island is as easy as walking to the ferry terminal and jumping on the short 40 minutes ferry ride over to this isolated gem. Only 30 miles long and 10 miles wide, Cozumel is known for natural beauty and stunning wildlife, you'll be spoilt for choice for things to do here. Diving; as previously stated, is a no-brainer, and it also offers world-class snorkelling, but fear not if you prefer to stay dry and make your way to Punta Sur Ecological Park which is known as being one of the best beaches on the island. Who are we kidding about staying dry… go for a swim! Of course there is so much more to it than just the beach, as it plays host to exotic birds, turtles, flowers and even some crocodiles in the park.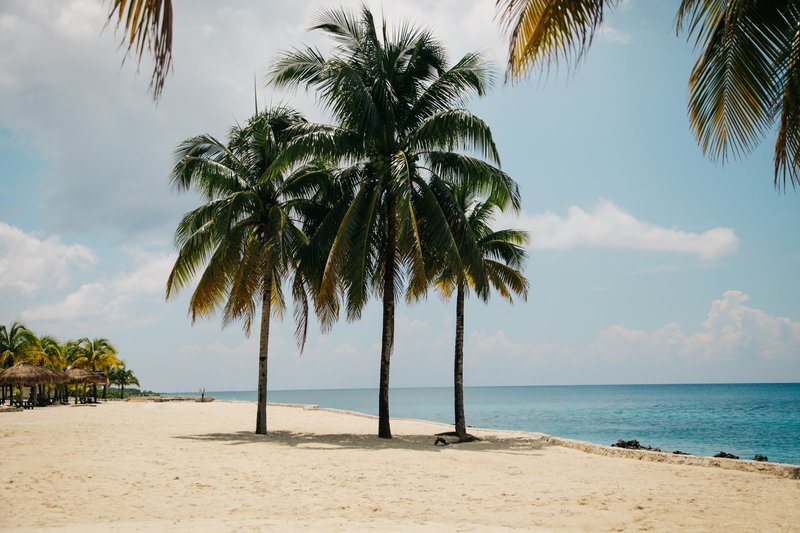 There's also the scenic Celarain Lighthouse; now a part of the local maritime museum. If you are feeling up to it, you can hike the 127 steps all the way to the top for unobstructed panoramic views. They say that on a clear day you can see all the way to Cuba! Located within the park you can also discover Mayan Ruins that date back to around 1300AD. A fun myth is that this ruin served as a weather-warning system for strong winds, as the roof would produce a whistling sound which would alert the mainland to incoming hurricanes that can be common in this region at certain times of year. 
There is so much to Playa del Carmen has to offer, so make sure you swing by for a visit when you travel Mexico. It's located close to Cancun which has its own international airport, making it a perfect location to finish up your explorations!
---
Ready for the fiesta of a lifetime? Mexico is a vast country and Playa del Carmen is only a slice of the action!  To ensure you get a well-rounded, authentic trip of a lifetime, check out INTRO's 13-day Viva Mexico small group tour to experience the very best this wonderful, welcoming, and wild country has to offer.

RETURN TO BLOG
NEXT ARTICLE