Top 5 Things To Do In Vietnam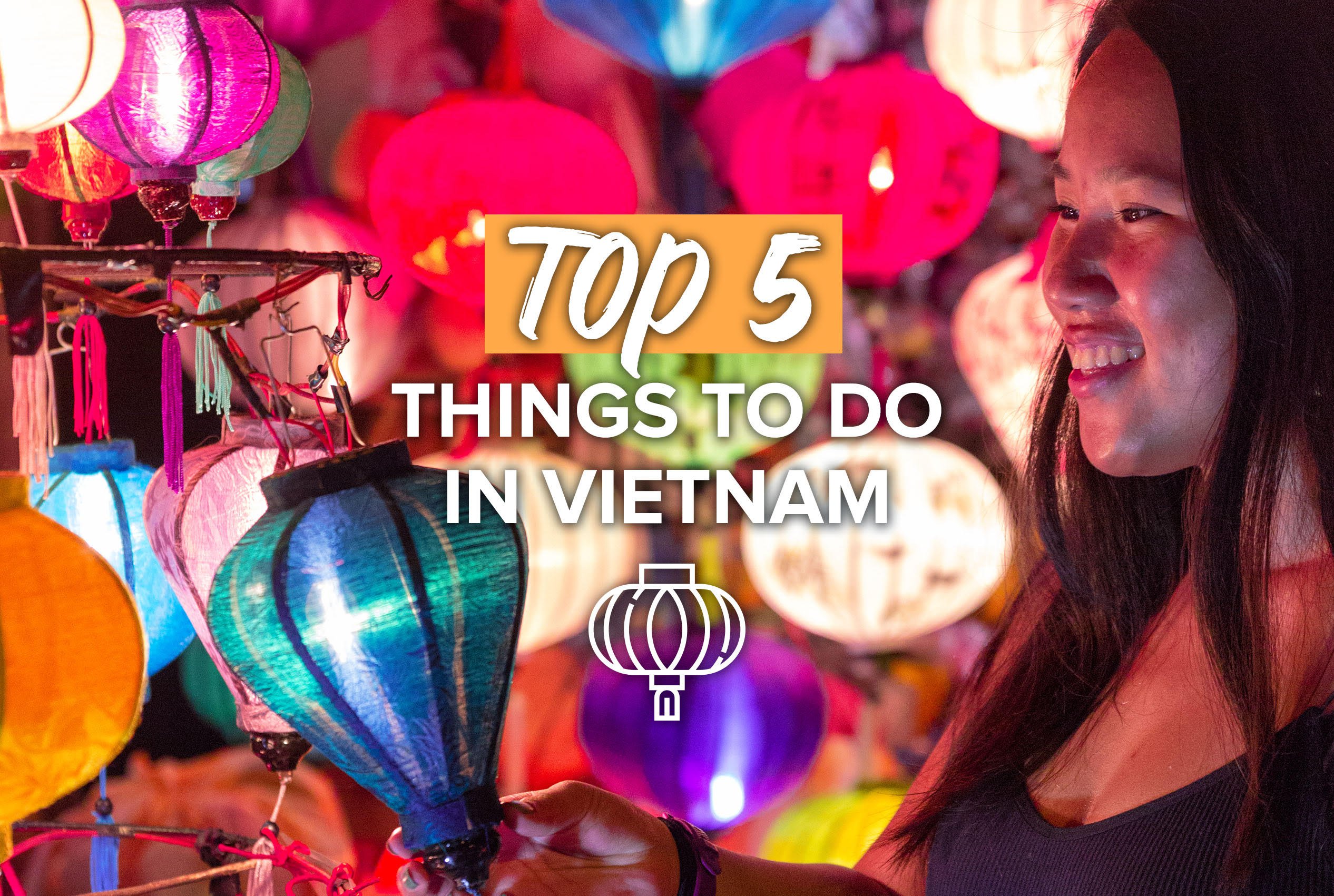 Published 17th August, 2019
Vietnam is one of the most beautiful and unique places in the world. If you're wondering what to do in this amazing country, we're here to share our top five unforgettable experiences you must do when backpacking Vietnam.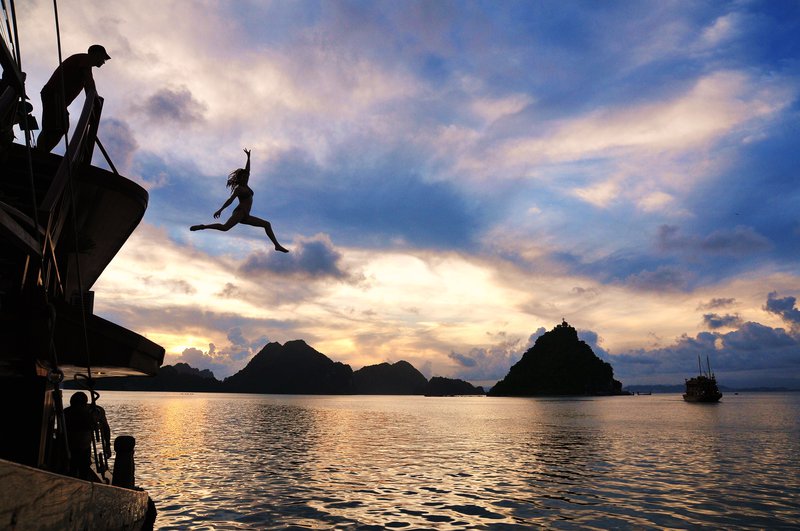 1. Overnight Boat in Ha Long Bay
When you think Vietnam, you probably think about Ha Long Bay, the natural wonder of the world featuring giant limestone cliffs towering out of beautiful emerald waters. On our Vietnam tours, you'll get the full Ha Long Bay experience on an overnight boat, complete with a kayak through Vietnam's epic caves, a jump from the boat's high deck, and late-night star-gazing. Did we mention the hot tub on board?
2. Hand Fishing in The Mekong Delta
In Vietnam's Mekong Delta you'll meet friendly locals and see how they really live, including how they catch their fish! Leave your rod and reel at home; in Vietnam all you'll need is a woven basket and your bare hands. Everyone is guaranteed to catch some massive catfish, and if a mud fight doesn't break out…you're doing it wrong!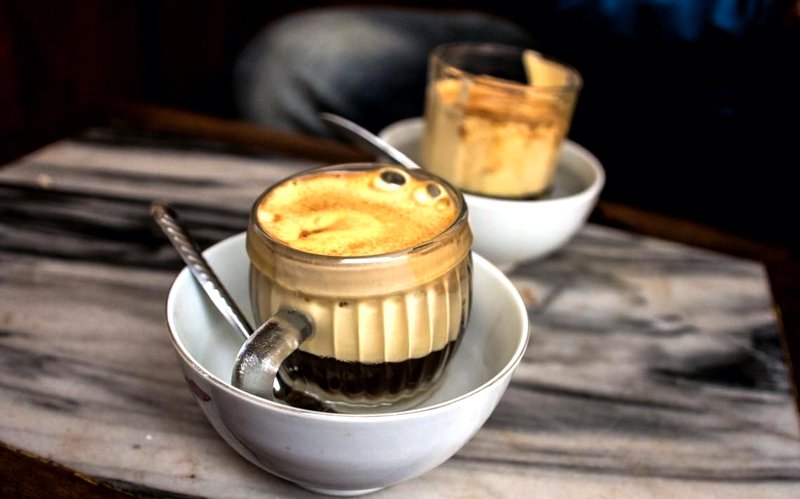 3. Try Unique Coffee in Hanoi
I've been lucky enough to travel to some wonderful places. I've had amazing coffee in France, Columbia and Italy, but I can honestly say the best coffee I've ever had was in Vietnam. Anywhere you go, you'll find a cup that will make you wish it was morning all day. In Hanoi, your group leader will take you to a favourite local spot with a beautiful balcony and the best egg coffee in the city. Egg coffee not your thing? How about banana or coconut coffee? Every variation is worth a try!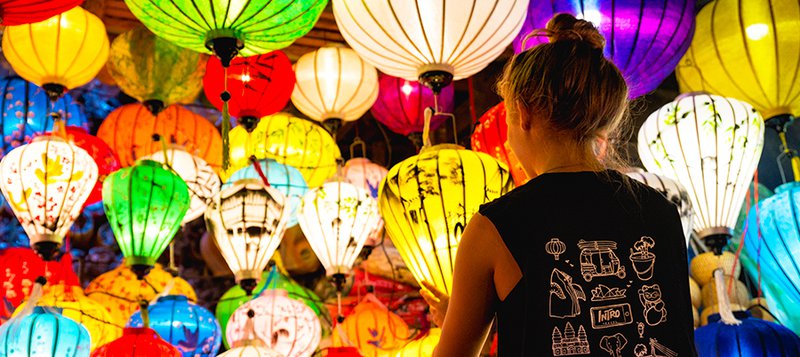 4. Go on a Hoi An Night Out
Hoi An is one of the most fun and interesting cities in the world. It's a small, French-style city on the Thu Bon River with mouthwatering Vietnamese street food, bustling markets, adorable alleyways, gorgeous lantern displays, and an awesome bar scene. A night out in Hoi An will have you hopping from rooftop bar to rooftop bar where you'll meet great people, dance, play bar games, and enjoy 2 for 1 cocktails all night long. 
5. Travel via Row Boat in Ninh Binh
There are few times when you're lucky enough to be aware that you're in one of the best moments of your life. For me, the boat cruise in Ninh Binh was one of those moments. Your chariot will be a Vietnamese style rowboat (the rowers do it with their feet!) and it will take you deep into the mountains through river caves that cut right under the titan peaks. The views will take your breath away.
---
There is honestly so much to do when travelling Vietnam. If exploring this beautiful country has you tempted to pack your bags, click here for more information on our Vietnam small group tours!

RETURN TO BLOG
NEXT ARTICLE