Top 8 Things To See & Do On New Zealand's North Island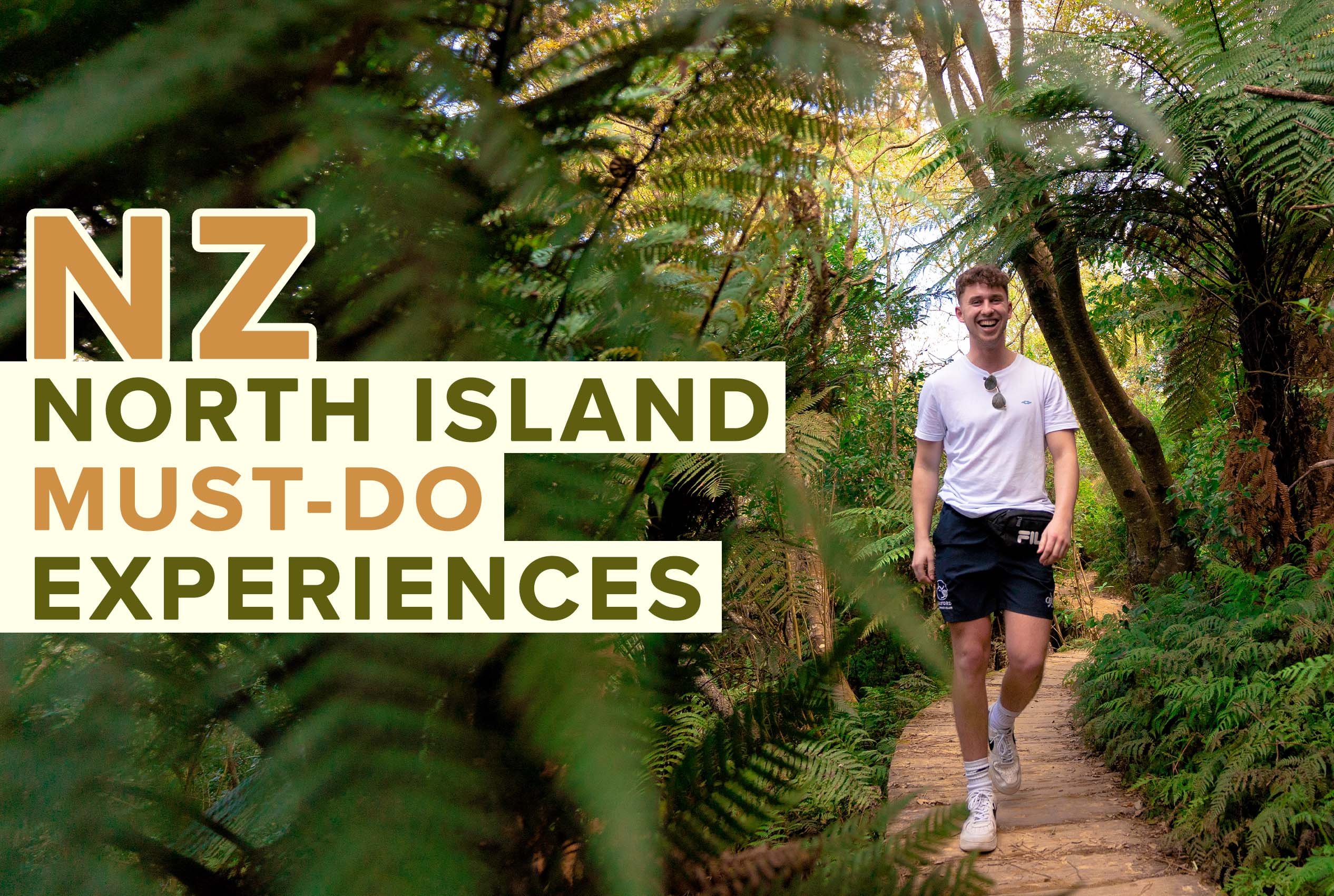 Published 22nd September, 2023
Legend has it that one day, Maui, the clever and adventurous demigod famous throughout Polynesian and Maori mythology, was not invited to attend a fishing trip with his brothers. Not wanting to miss out, he stowed away under the floorboards of his brother's waka (canoe), and when they were too far from land to turn around, he revealed himself and carved his fishing hook from an ancestors jawbone so he could join in. 
As he fished, Maui chanted a powerful incantation with his hook deep under the water. Before long he realised he'd caught something big… very big. Reeling in his catch with the help of his brothers, his hook surfaced with an entire island. Named Te Ika-a-Maui (Maui's fish), today we recognise this land as New Zealand's North Island.
The North Island offers wondrous landscapes, intriguing Maori heritage, and thrilling adventures for every avid traveller. To help plan your upcoming escapades, here we've gathered our top 8 things to do and see in Te Ika-a-Maui when travelling New Zealand!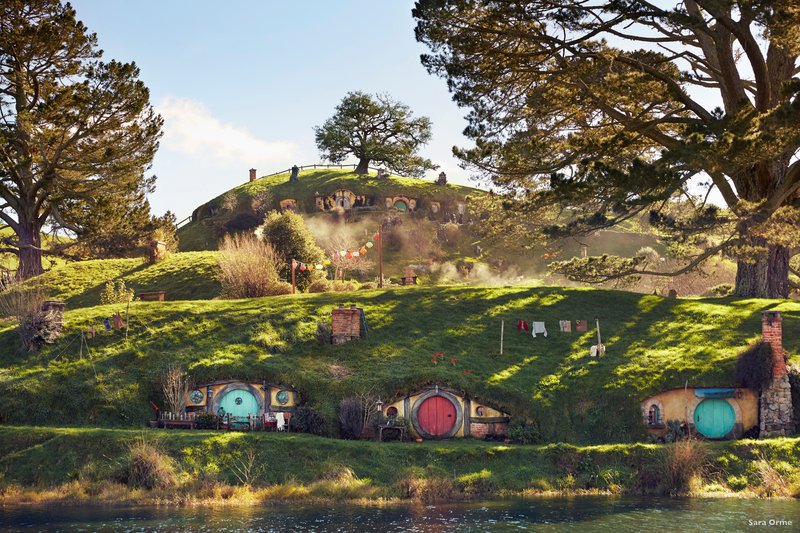 1) Explore Auckland City
A perfect starting point in your New Zealand adventure, greet the North with a big Kia Ora and discover this cosmopolitan city famous for food, music, art, and culture. The 'City of Sails' is based around two different harbours and even has an extinct volcano to hike. From the iconic Sky Tower you can see the Viaduct Harbour - filled with stunning restaurants and upmarket bars for you to spend your nights eating, drinking, laughing, and getting to know locals and travellers alike. Auckland's cafes take themselves seriously, and you'll find that talented baristas and locally roasted beans make for great coffee culture. Need an activity for the daytime? Climb Mount Eden for unrivalled panoramic views of the skyline, or check out Auckland's museums and galleries for a glimpse into the nation's history and culture. You are never too far from a hike, a beach, or a shopping spree in New Zealand's urban hub.
2) Immerse yourself in Maori heritage
The Maori have such a deep and rich history, and the best way to learn about it is to hear it directly from those who still live and breathe their ancestry. Many Maori still live in the places where their stories and myths are based, passing down their heritage through word of mouth to the next generation. One such place is Rotorua, a geo-thermally active region that is a hub of cultural activity. By visiting a traditional Maori village you can journey back to a time when proud warriors defended their land in an evening of education, laughter and full bellies amongst the ancient forest setting. Expect traditional performances, Hangi feasts and countless other surprises.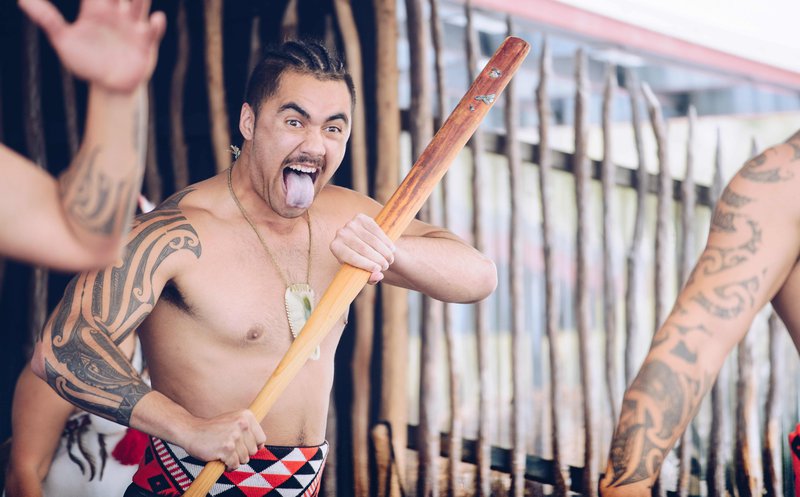 3) Spend a day in Middle-Earth
The Lord of the Rings is very much a part of New Zealand's modern history and is often mentioned in the same breath as other iconic New Zealand-ish things such as the All Blacks and Kiwis. A trip to the Land of the Long White Cloud wouldn't be complete without a visit to Hobbiton, the real-life Tolkien village. Fans of this epic trilogy can prepare to geek out as you explore one of the most iconic movie sets of all time, and immerse yourself in the minute details this enchanting village has to offer. Even if you are not a big fan of the Hobbit or LOTR, you will still find appreciation for the details and marvel at the beauty of The Shire's fertile landscape. Top off your time in Middle Earth by kicking back with an ale at the Green Dragon Inn. 
4) Visit Lake Taupo
Located in the middle of the North Island lies the mammoth Lake Taupo. Approximately the size of Singapore, it is the second-largest freshwater lake in Oceania and well worth the journey. Home to a lovely little town and a hub for watersports, this spot will capture your heart. Getting out on the lake is the best way to experience it, regardless of New Zealand's notoriously unpredictable weather. Imagine a dark, moody evening, with a low ethereal mist layered atop the water's surface, as you explore ancient Maori rock carvings, or pristine glassy water reflecting a stunning sunset in the sky above. Marvel as the colours change whilst sailing into the sunset, surrounded by native birds soaring alongside you.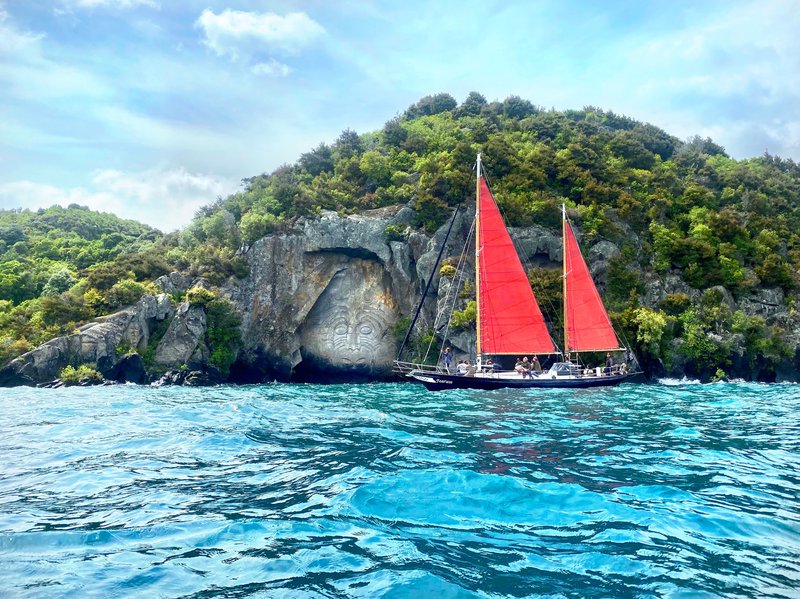 5) Chase waterfalls
All of that water from Lake Taupo has got to go somewhere! Experience the raw power of Mother Nature at Huka Falls, a giant waterfall that drains Taupo of its freshwater via the Waikato River. Usually 100 metres wide, this river is forced into a narrow 20-metre gorge that shoots out over 220,000 litres of water every second. Pure power. Stroll across the bridge to get a bird-eyes view of the beautifully bright blue water, and explore at your own pace on the 30 min walk as you explore the thunderous falls from all angles.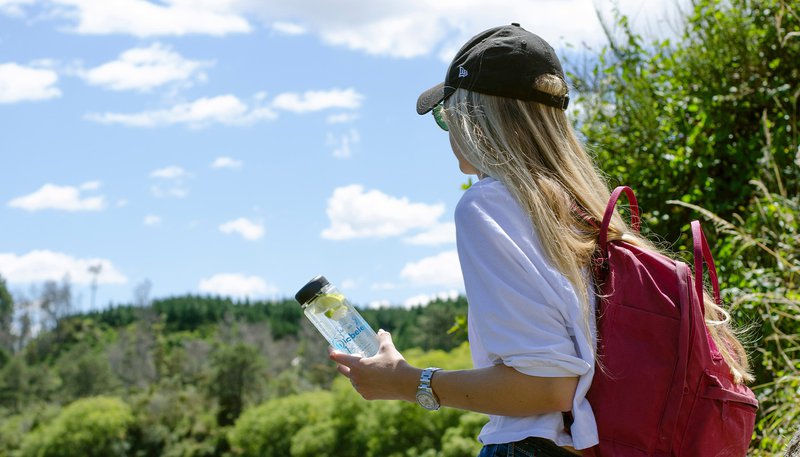 6) Bathe in Kerosene Creek
This natural hot spring is a hidden gem where you will often find locals rejuvenating both body and mind in the perfectly warmed waters at the weekend or after work; gazing up at the open sky and marvelling in the natural beauty of the region. One of our favourite features of the creek is the small waterfall, where you can have the volcanically heated water wash all your worries away... especially needed after a few days of exploring! It's a place you'll always remember as you chat to friendly locals, sharing the moment and perhaps a cold bevvie (beer).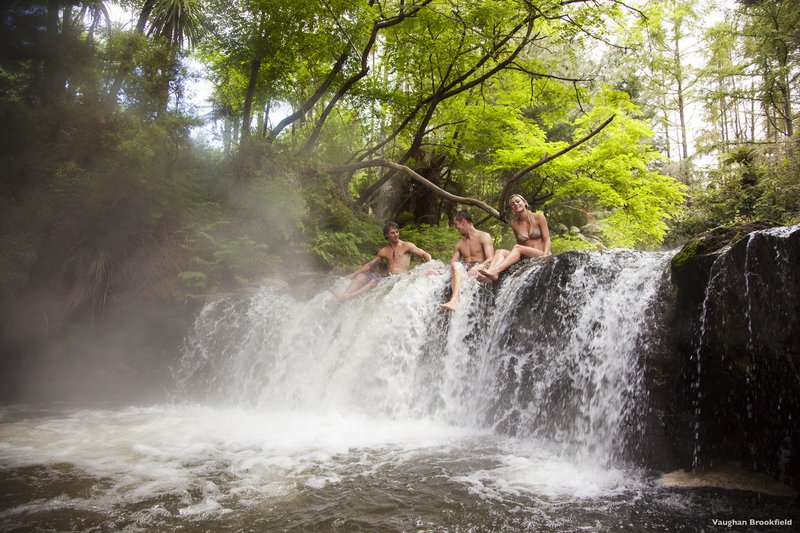 7) See glowworms at Waitomo Caves 
Featured in an Attenborough documentary, it goes without saying a visit to Waitomo is a top experience when travelling the North Island. Under the lush hills of Waitomo lies a labyrinth of limestone caves, steep gorges, and winding underground rivers, and if it's good enough for Sir David, it's good enough for us! Hop into a small boat to take a silent, mystical cruise underground underneath thousands of glowworms as you listen to ancient Maori stories (often told by descendants of the local Chief!) You wouldn't be blamed for thinking you are looking up at the night sky. Looking up at living lights is an experience that cannot be replicated - so make sure this is on your New Zealand travel bucket list!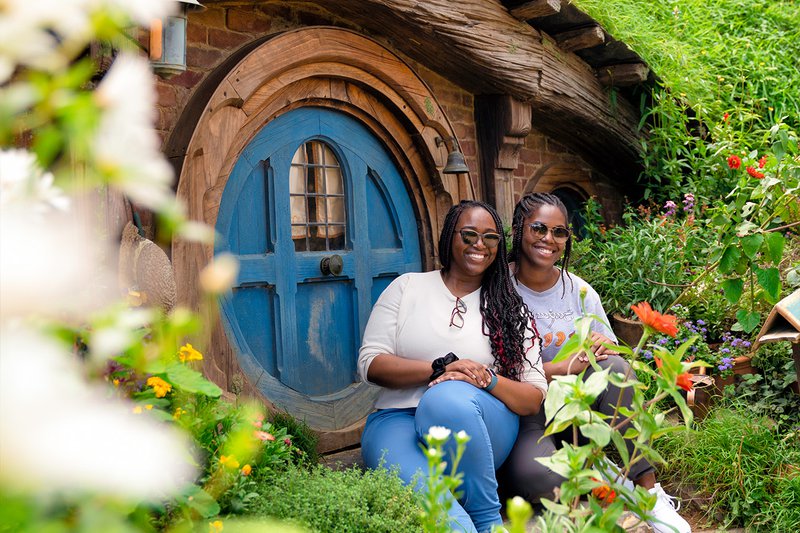 8) Pretend you're on another planet at Wai-O-Tapu Thermal Wonderland
This other-worldly experience is probably the closest you'll ever get to stepping foot on Mars. The iron in the soil here transforms the landscape into an orange wonderland carved by thousands of years of volcanic activity. Active bubbling mud pools, the famous Champagne Pool (so named due to the constant bubbles rising to the surface) and the Lady Knox Geyser are all but a few of the natural sights here as you casually stroll along, taking advantage of the picture-perfect landscape by filling your camera roll with snaps. Word of warning: don't swim here unless you want to turn into soup.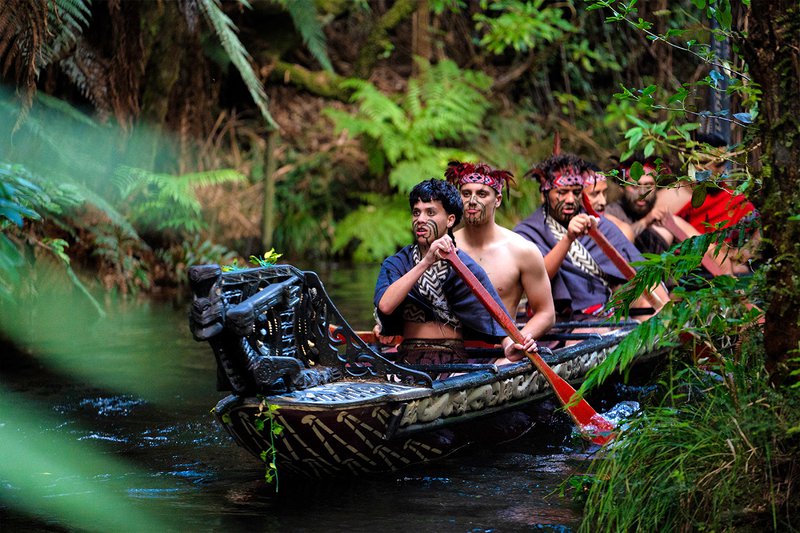 Feeling inspired? Check out our other New Zealand travel blogs here for more New Zealand travel advice!  
---
Think it's about time you say Kia Ora to New Zealand? If travelling New Zealand's North Island sounds like your kinda vibe, check out our range of North Island New Zealand trips where you'll do all of the things on this list, plus so much more. Learn more about the epic 8-day small group tours and inclusions here!

RETURN TO BLOG
NEXT ARTICLE