Unique Cultural Experiences You Can't Miss In Mexico
Published 23rd October, 2023
Whether you want to lounge on the beaches of Playa del Carmen, dive headfirst into the bluest waterfalls and hidden underground lagoons, or feast on some of the best street food in the world, Mexico's got something for you! Along with ample opportunities for siestas and fiestas, Mexico is a place of rich tradition and ancient history dating back to the cradle of civilisation. If you want to do more than sip tequila, read on to discover five cultural experiences you can only have in this enchanting country! 

1) Marvel at ancient ruins
Some of the world's most remarkable ruins have been uncovered in the jungles of Mexico, including Palenque, Tulum, Calakmul, and the most famous complex - Chichén Itzá. Visiting these UNESCO sites will immerse you into this alluring culture as guides educate you about the majestic temples, forward-thinking agricultural systems, and advanced infrastructure of these ancient cultures. The highlight of Chichén Itzá is Kukulkan Pyramid - aka El Castillo - a colossal 75-foot monument built for astronomical (...and sacrificial) purposes. There's no doubt this treasure trove of ancient wonder, once a mighty cradle of civilisation, will have your jaw on the floor.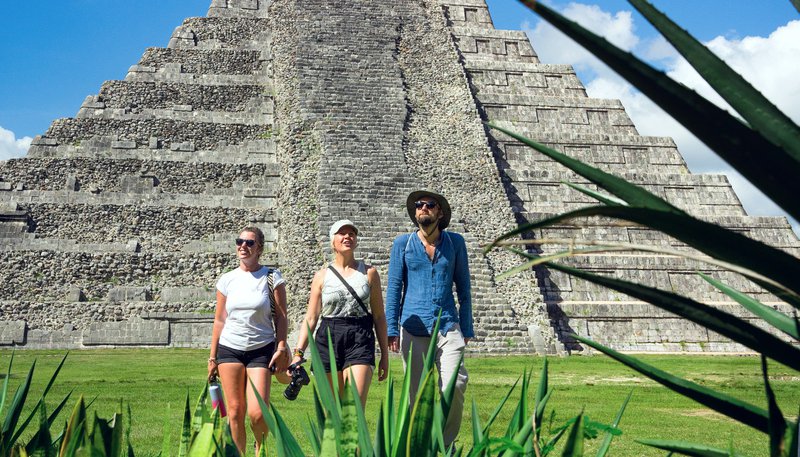 2) Meet Indigenous communities
Before Spanish colonialism, the original inhabitants of the area had strong cultural and social traditions in place. There are around 15 million indigenous people, distributed in 56 ethnic groups, living in Mexico today, and villagers in many rural regions have held tight to their ancestral ways. By visiting indigenous communities you can learn about their history, language, and customs, as well as struggles to preserve their culture. You can share meals with local families, purchase artisan goods from expert craftsmen, learn about traditional medicines, and try to converse in broken Spanish (or Mayan, Yucatec or Mixtec!) Mexicans are incredibly welcoming, so armed with a friendly attitude, a casual 'hola', and a warm smile, you can have a truly unforgettable experience gaining a glimpse of life in ancient Mexico.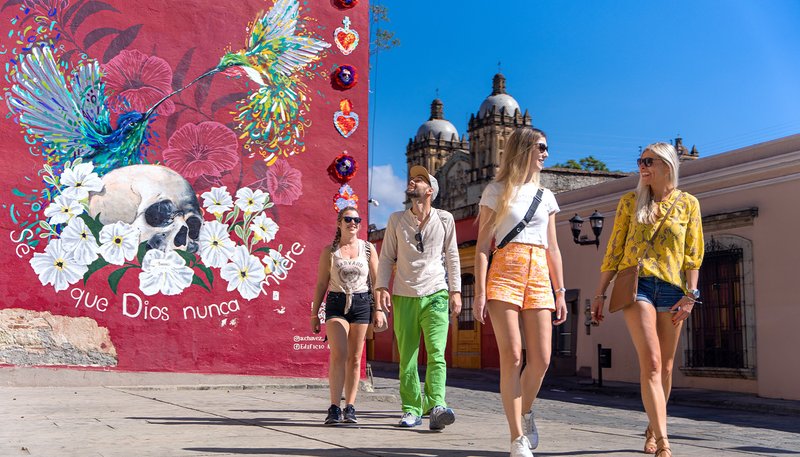 3) Explore Mexico's thriving art scene
The art scene in Mexico is a mish-mash of modern folk art and classic works. With an expansive catalogue of literature and film, plus a flourishing music and dance scene, the country is alive with an intoxicating kind of romance - you only have to head to a plaza or park at sundown to see for yourself. A gregarious local may even pull you up for a salsa! Illustrious murals are spread throughout the country, mariachi bands create beautiful soundscapes as you wander, and pop-up exhibits spring up everywhere. Art enthusiasts can't miss Mexico City, hosting many great museums and galleries including MUAC (Museo Universitario Arte Contemporaneo), Palacio de Bellas Artes, and an entire museum dedicated to Frida Kahlo's provoking work.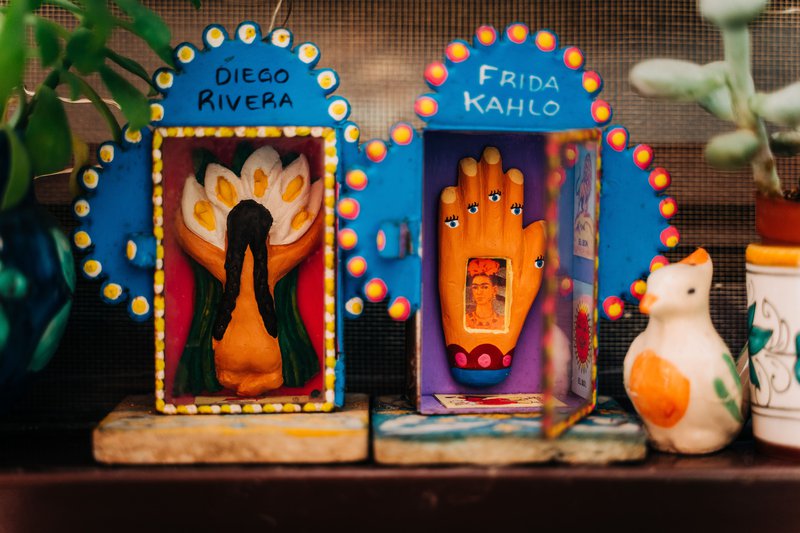 4) Eat your way around the country
The way to the heart is through the stomach, and this has never been more true than in Mexico! Mexican food is downright delicious, but if you need convincing a trip to the homeland will change your mind. Mexico is a country built around cuisine and the rituals of sharing a meal, but there's more than enchiladas and churros on the menu. From fresh seafood off the coast to the hearty meat-laden dishes inland, Mexico's the place to eat your way into a food coma with zero regrets. Street food reigns supreme, so do as the locals do and grab a taco or torta on-the-go for a convenient snack when you're backpacking Mexico.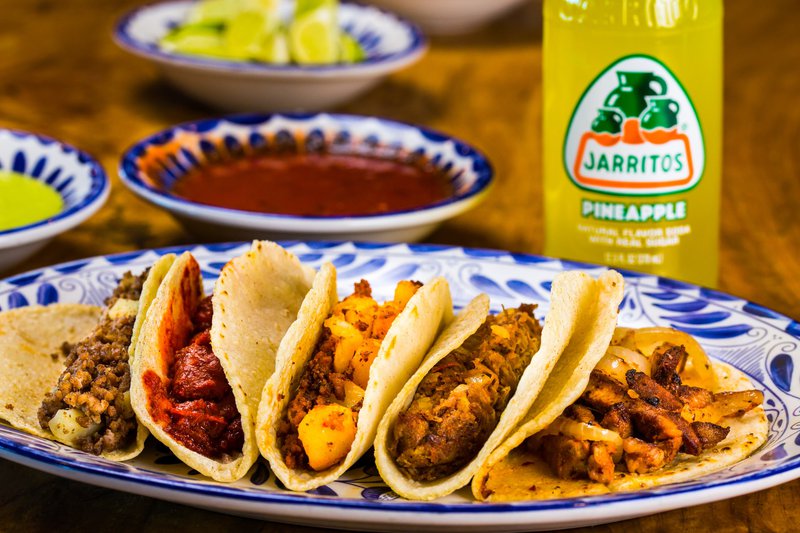 5) Celebrate the Day of the Dead
Día de los Muertos is an internationally renowned festival, and despite the grisly name, is actually a joyous celebration of life and death. Drawing revellers from all over, this occasion occurs at the start of November each year and involves parades, fireworks, costumes, and live music as locals remember cherished relatives who have passed away. Witnessing the spectacle is a once-in-a-lifetime experience. Why not plan travelling Mexico around this time and get ready for a fiesta like no other?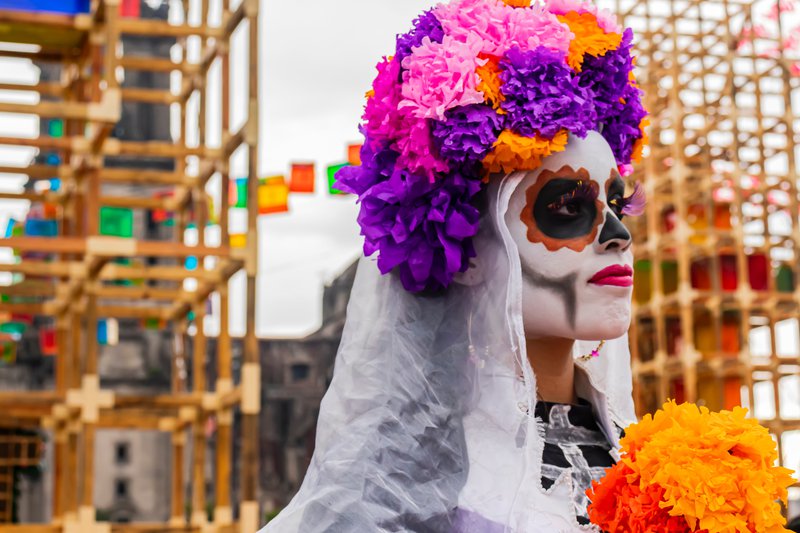 ---
Ready to say hola to Mexico? If you're keen to explore this colourful country, join us on our VIVA MEXICO tour that will have you discovering the energetic capital, meeting local indigenous communities, feasting on authentic eats, discovering ancient ruins, diving into aqua waterfalls and magical cenotes, partying by the beach in Playa del Carmen, and so much more. With an experienced group leader, complete end to end support, a ton of inclusions, and an instant crew of new mates to explore with, our Viva Mexico small group tour is the ultimate way to travel Mexico. 

RETURN TO BLOG
NEXT ARTICLE