When Can We Travel To Australia In 2022?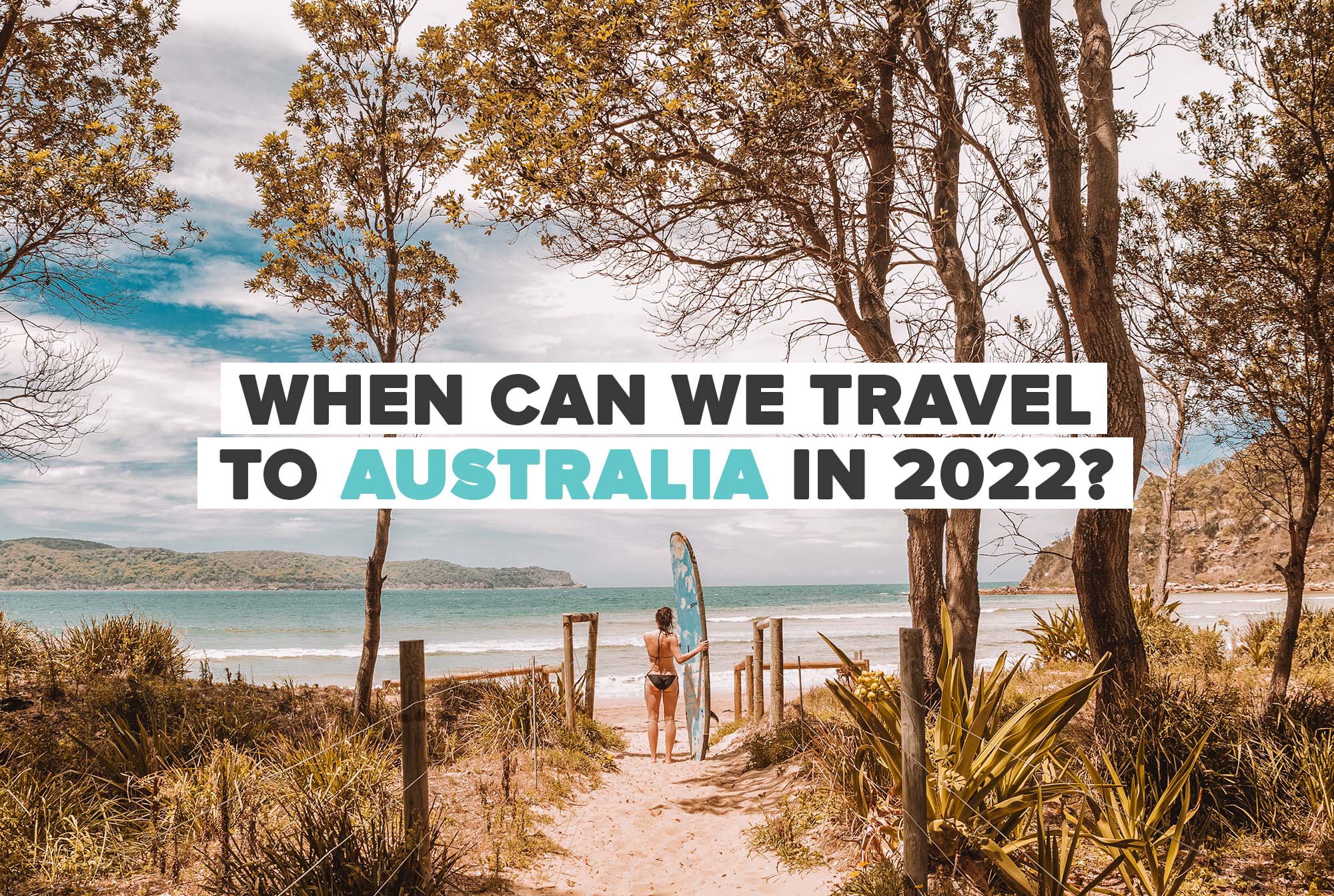 Published 23rd May, 2022
LAST UPDATE: MAY 23, 2022
Disclaimer: This information is collated from official sources but general in nature. Entry requirements are subject to change at any time. Keep checking for the latest advice from your local government, embassy, or consulate to confirm any visa or entry requirements before travel.
IT'S THE NEWS WE'VE BEEN WAITING FOR - Australia has opened borders to fully vaccinated tourists from around the world! Read on for the latest updates.
AM I ALLOWED TO TRAVEL TO AUSTRALIA?
ENTERING AUSTRALIA
All valid visa holders who have been fully-vaccinated with a vaccine recognised by the TGA (i.e. AstraZeneca, Pfizer, Moderna, Johnson & Johnson) allowed to enter Australia from April 18, 2022 without needing to provide a negative pre-departure test result. 

Travellers will need to show evidence of full vaccination, but otherwise it'll be straightforward to enter with no quarantine or testing required! For more information on requirements for unvaccinated travellers, visit: https://www.australia.gov.au/travelling-to-australia 
We are so excited to be back running our Oz Intro and Oz Adventure small group tours! 

VISA REQUIREMENTS
To enter Australia on a tourist visa, you can apply for the eVisitor Visa (651) or Tourist Stream (600) depending on your nationality. 
If you're ready to embark on an Aussie working holiday, the good news is you can apply now for either a Working Holiday visa (417) or Work and Holiday visa (462), depending on where your passport is from. Due to the backlog of visas, the processing time is longer than normal, so be patient! 
And there's more good news! In a bid to encourage backpackers to head Down Under, for a very limited time Australia's government will be waiving the WHV visa fee. All visa application fees will be rebated, but you have to enter Australia within 12 weeks (by April 19 2022). Our first two Oz Intro tours on April 4th and April 18th are within the 12 week timeframe for these free Working Holiday Visas! If you are travelling on these start dates and already have a WHV organised through us, you will be eligible for the free visa. And if you're thinking about joining us on a working holiday or already have an open-dated booking and want to take advantage of this incredible offer, get in touch ASAP as spots are filling fast. Find out more on our update blog here. 
Travellers to Australia should also complete an Australia Travel Declaration (ATD) at least 72 hours before departure. 

NEGATIVE COVID RESULT
Fully vaccinated travellers no longer need to provide a negative pre-departure test result. For more information on testing requirements for unvaccinated travellers, visit: https://www.australia.gov.au/travelling-to-australia 
DO I NEED A VACCINE?
Yes. To travel to Australia as a visa holder it will be mandatory to be fully-vaxxed against Covid-19 with a vaccine recognised by the TGA (i.e. AstraZeneca, Pfizer, Moderna, Johnson & Johnson). Unvaccinated visa holders will need to be in an exempt category or hold an individual travel exemption to enter Australia.
PROOF OF INSURANCE
Travel insurance is not necessary but highly recommended for all visitors.
QUARANTINE
Fully vaccinated visa holders will be able to travel to Australia without a travel exemption or needing to quarantine. Find out more on the government website.
COVID TRACKING
None.
RESTRICTIONS & OPEN TOURIST ATTRACTIONS
Masks must be worn on all flights, including in airports, and most public transport. Restrictions on mask wearing, open businesses and tourist attractions varies across states, but now that Australia is at an average of over 90% double vaccinated, most things are open.

RETURNING HOME
Each country has different restrictions for travellers arriving from abroad. For information relevant to your situation, keep up to date with local government announcements.
In the UK, international travel restrictions apply under a simplified two-tier system from October 2021. The good news is that Australia is good to travel! Find out more about UK travel restrictions here. 
---
BOTTOM LINE: Start packing your bags, folks. Australia is open and our Oz Intro and Oz Adventure group tours are running!
Travelling Australia is an epic adventure, and joining one of our group tours in Australia once it reopens is the best way to experience it! Whether you're on a short holiday, travelling on a gap year or anything in between, on our Oz trips we'll show you the best of this extraordinary country with a new bunch of friends.
NOTE: This information is general and restrictions are subject to change, so keep in touch with the latest official advice from your local government and Australian authorities.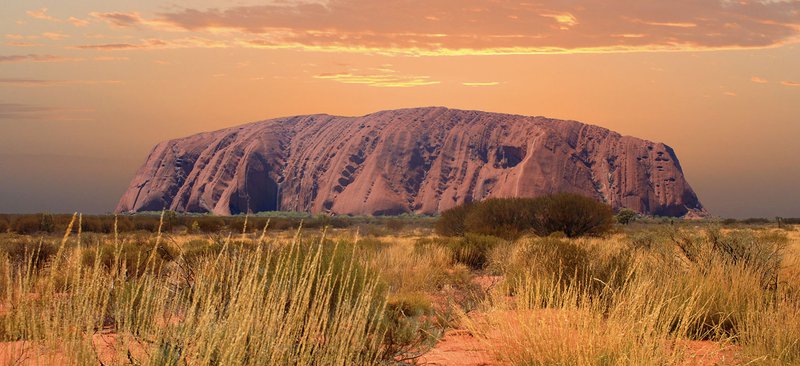 WHEN IS THE BEST TIME OF YEAR TO TRAVEL AUSTRALIA?
Massive and diverse, it's always a good time to go backpacking in Australia! It is a whole continent, after all. In the Southern Hemisphere, seasons are reversed from the Northern Hemisphere. This means that English and American winter is Aussie summer, making it the perfect time to being your travel and beat the cold at home.
The coastal areas of NSW, Victoria, South Australia, and the southern part of Western Australia have temperate climates that make summer the perfect time to experience Australia's lovely warm weather. Even if you travel Australia in winter, most regions don't experience very cold temperatures. It rarely gets below 0°C unless you are at the snow.
Queensland, Northern Australia, and the northern part of Western Australia are home to tropical climates that experience a rainy and dry season, much like Asia. The dry season runs during the winter from May to October. But don't let "winter" fool you, these climates remain fairly warm year round. Read more about visiting Australia in the off season here.
The outback of Australia is a desert climate that has hot days and cool nights. To make the most of Aussie weather, consider starting your journey in an area that is in peak season (i.e. Sydney or Melbourne in summer), then travelling around as the seasons change.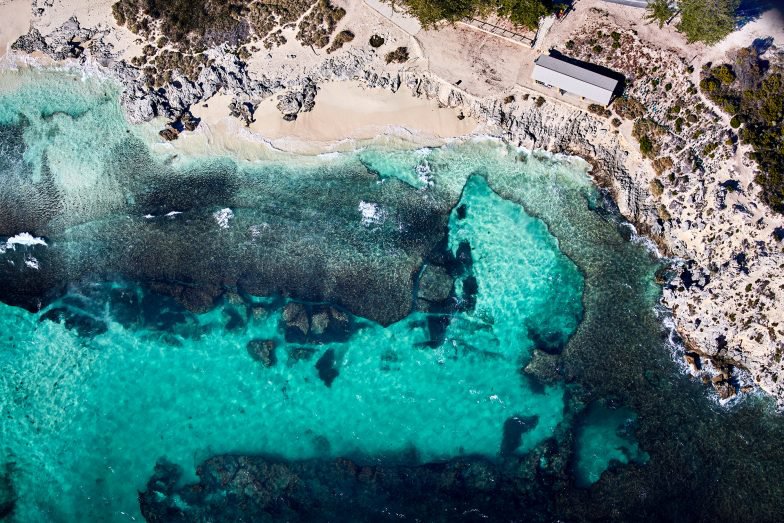 WHY VISIT AUSTRALIA?
It may be a long haul flight away, but experiencing the beauty, diversity and laid-back lifestyle that Australia is known for is 100% worth the journey. From fabulous sightseeing to unique wildlife encounters, there's nothing you can't do when backpacking in Australia.
EXPLORE SYDNEY
Famous for its Harbour Bridge, Opera House and dazzling beaches, Australia's biggest city needs months to explore fully. Whatever your Australia travel itinerary, make sure Sydney is on it for at LEAST a few days. Grab an early morning coffee in Bondi before a yoga class, catch the iconic ferry to Manly for some beach time and fish n' chips, road trip to the Blue Mountains for epic views, indulge in the best multicultural cuisine in Chinatown, learn to surf like a local, drink craft beer in the trendy inner-west, end your night at a rooftop bar in the city centre.... the list of things to do is remarkably long in this shimmering harbour city. 
EXPERIENCE WONDERS OF NATURE
A country so big has to include plenty of natural marvels, right? Right. From the magnificent Great Barrier Reef to the harsh beauty of the outback, there are countless sights worth seeing at least once in your lifetime. Apart from the usual highlights, some other spots to put on your Australia travel bucket list include the Bungle Bungles in West Australia, Cradle Mountain in Tasmania, Kakadu in the Northern Territory, Ningaloo Reef in West Australia, the Snowy Mountains in NSW, and the Great Ocean Road in Victoria. 
ADOPT THE ULTIMATE LAID-BACK LIFESTYLE
Australians are welcoming, culturally diverse, and embrace the relaxed lifestyle that living near a coastline with fantastic weather provides, so it's an easy bet that you'll fall in love with the Aussie way of life. Imagine getting up for a morning swim, commuting amongst sunshine and clean air, working for good wage, and having abundant choices of venues and places to finish off the day with a schooner (beer). Work/life balance is key to physical and mental health, so it's no wonder that so many people choose to move to Australia on a Working Holiday Visa. Check out our Australia work and travel packages here to start planning your own adventure!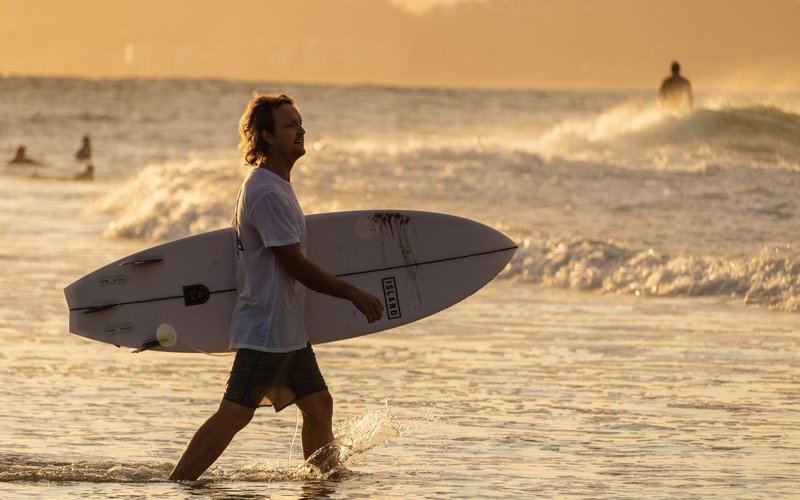 MEET FURRY LOCALS
From whale watching to cuddling koalas, there are plenty of opportunities to get up close and personal with Australia's iconic wildlife. Most Aussie animals are endemic - meaning they're found nowhere else on earth - and an animal encounter is guaranteed to be a highlight of your visit. Ethical sanctuaries and wild animal spotting experiences can be found all over the country, some of our favourites include watching the penguin parade at Phillip Island and meeting the quokkas on Rottnest Island.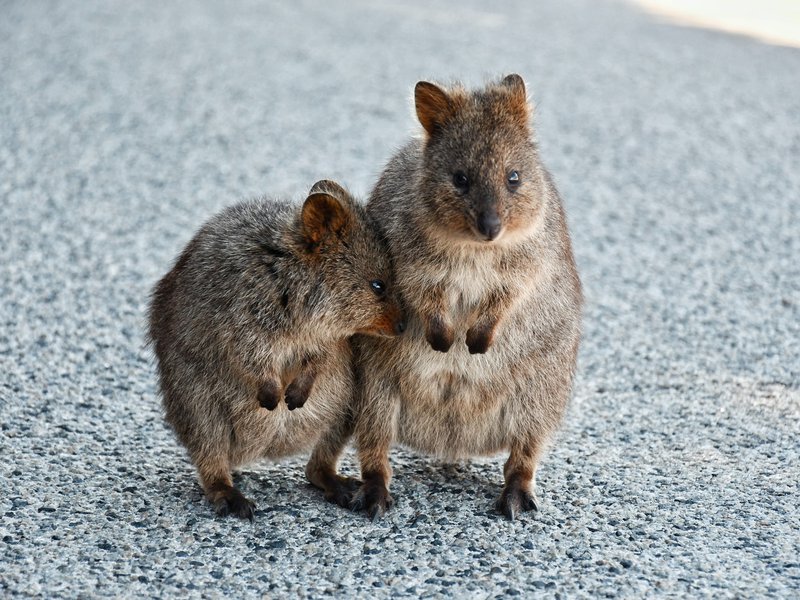 MELBOURNE'S PRETTY GREAT, TOO 
Sydney steals a lot of attention, but if travelling around Australia we absolutely recommend visiting Melbourne. Australia's second biggest urban hub has a European flair, unbeatable coffee culture, and a booming arts and culture scene that spans from graffiti artists to symphony orchestras. Travel to Melbourne and you'll see why it's been voted the world's most liveable city, and don't forget to munch on some avocado toast. Read more about things to do in Melbourne on our blog here!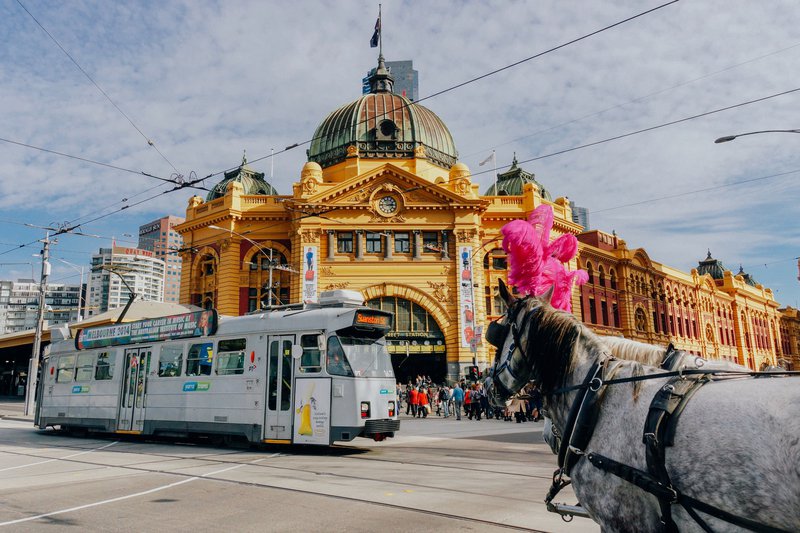 ---
If the Land Down Under sounds like your kind of adventure, click through to check out our Australia small group tours and working holiday packages here. Dates from April 2022! 
With expertly crafted itineraries, the guidance of a knowledgable group leader, full end-to-end support, and a new group of friends to make memories with, our trips are the ultimate way to discover a new country! Oh, and did we mention that all of the activities on our itineraries are included? You heard right - everything we mention is included in the tour - no extra payments required. Travel with a group and enjoy the best of Australia, stress free. 
With flexible booking policies and complete support during this uncertain time, you can be confident when booking with INTRO. Get ready to say G'day in 2022.

RETURN TO BLOG
NEXT ARTICLE