When Can We Travel To Cambodia In 2022?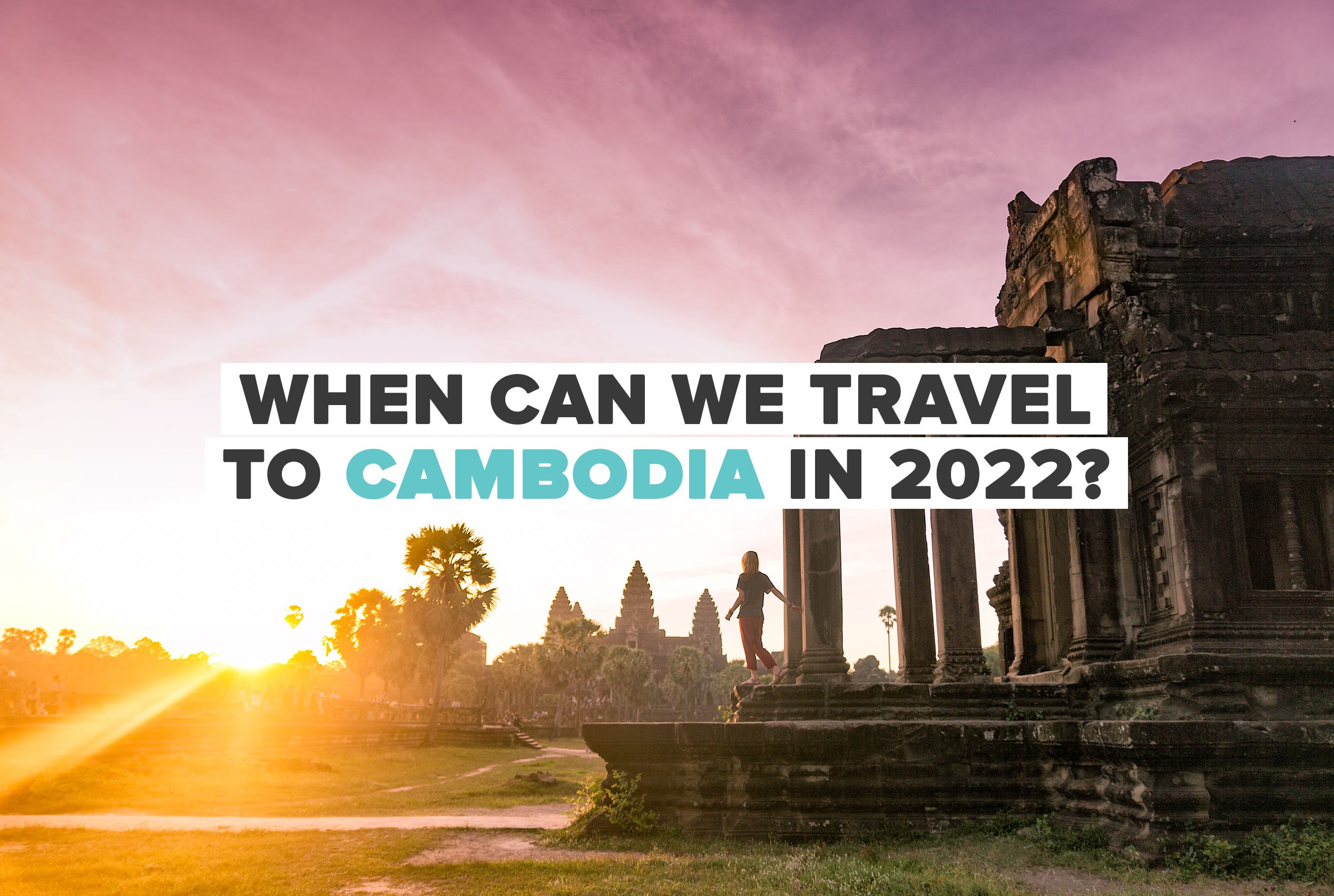 Published 16th May, 2022
LAST UPDATE: MAY 16, 2022
Disclaimer: This information is collated from official sources but general in nature. Entry requirements are subject to change at any time. We are a tour operator, not visa specialists. Keep checking for the latest advice from your local government, embassy, or consulate to confirm any visa or entry requirements before travel.
Cambodia is open to tourism and our Cambodia group tours are running! Read on for the latest info about travelling to Cambodia in 2022.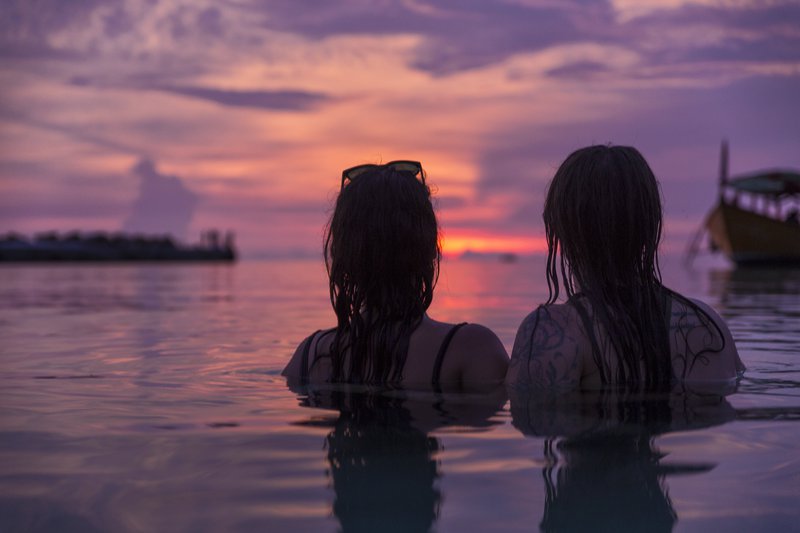 AM I ALLOWED TO TRAVEL TO CAMBODIA?
ENTERING CAMBODIA
From November 15th 2021 Cambodia is OPEN for fully vaccinated travellers. Sandy beaches, epic temples, stunning sunsets... beautiful Cambodia is finally welcoming tourists back. If travelling Cambodia sounds like your kind of adventure, click through to check out our Cambodia small group tours here! With expertly crafted itineraries, the guidance of a knowledgable group leader, full end-to-end support, and a new group of friends to make memories with, our trips are the ultimate way to discover a new country. Tours running from May 2022!

VISA REQUIREMENTS
Most nationalities are able to get a visa on arrival in Cambodia. The visa on arrival is for a maximum of 30 days and costs approx. $35USD and will be payable on arrival in cash. Some nationalities may need to make advance arrangements and can apply here https://www.evisa.gov.kh/.
NEGATIVE COVID RESULT
Fully vaccinated travellers no longer need to do a rapid Covid-19 test at the airport once they arrive in Cambodia.
DO I NEED A VACCINE?
It's not mandatory, but only travellers fully vaccinated against Covid-19 will be able to enter Cambodia without quarantine or or pre departure testing. Travellers need to show evidence of two doses of vaccine on arrival.
Non-vaccinated individuals should follow the requirements on the government website here. 
PROOF OF INSURANCE
Travellers will need proof of medical insurance coverage that will cover Covid-19.
QUARANTINE
Fully vaccinated travellers can enter Cambodia without quarantine! Travellers need to show evidence of two doses of vaccine.
Non-vaccinated individuals can enter but may need to complete additional requirements as listed by the government here.
https://www.cambodiaonlinevisa.com/travel-restrictions/
COVID TRACKING
No applications are compulsory for tracking Covid in Cambodia. 
RESTRICTIONS & OPEN TOURIST ATTRACTIONS
With the borders open, businesses are too! All people in Cambodia are encouraged to wear masks and avoid large gatherings. Temples, museums, beaches and attractions are open - ready and waiting for tourists.
RETURNING HOME
Each country has different restrictions for travellers arriving from abroad. For information relevant to your situation, keep up to date with local government announcements.
Find out more about UK travel restrictions here. 
---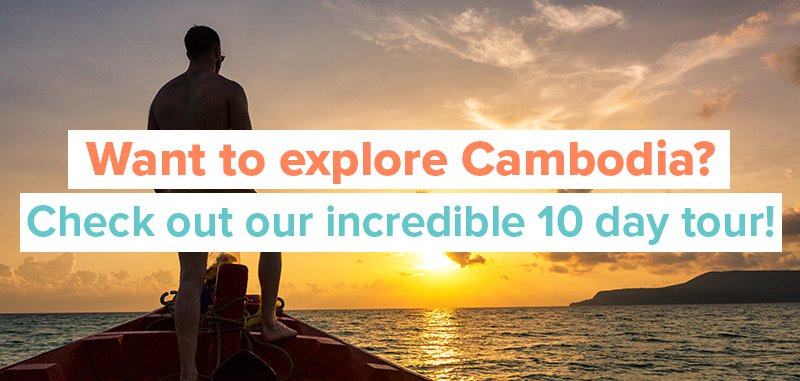 Travelling Cambodia is an epic adventure, and joining one of our group tours in Cambodia is the best way to experience it! Whether you're on a short holiday, travelling on a gap year, or anything in between, on our 10 day Cambodia Intro trip we'll show you the best of this extraordinary country with a new group of friends. Tourism has flourished in Cambodia over the past two decades due to its natural beauty, friendly people, and ancient wonders, and the country is eagerly encouraging the return of tourists now borders are open. We can't wait to be back running tours from MAY 2022.
NOTE: This information is general and restrictions are subject to change, so keep in touch with the latest official advice from your local government and Cambodian authorities.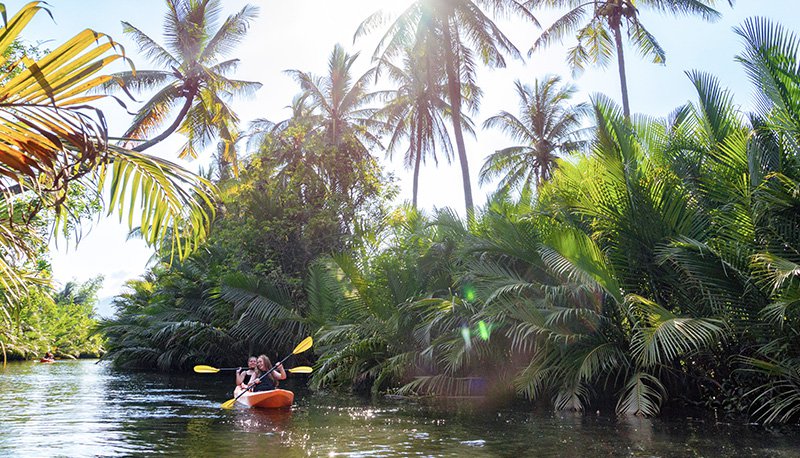 WHEN WILL CAMBODIA FULLY REOPEN TO TOURISM?
The great news is that if you're fully-vaxxed, Cambodia is now open. Cambodia has vaccinated nearly 90% of its more than 16 million people, one of Asia's highest inoculation rates. Our Cambodia group tours will be running again from May 2022!
WHEN IS THE BEST TIME OF YEAR TO TRAVEL CAMBODIA?
Cambodia is warm year-round, so you can enjoy a tropical getaway any month you travel! The wet season brings a higher chance of rain from May to October, but this usually involves an afternoon downpour followed by sunshine. The rest of the year is hot and dry, perfect for laying on beaches and exploring temples at sunrise à la Angelina Jolie in Tomb Raider. There isn't really a bad time to travel to Cambodia, which is good news for those of us keen to get away as soon as the world reopens.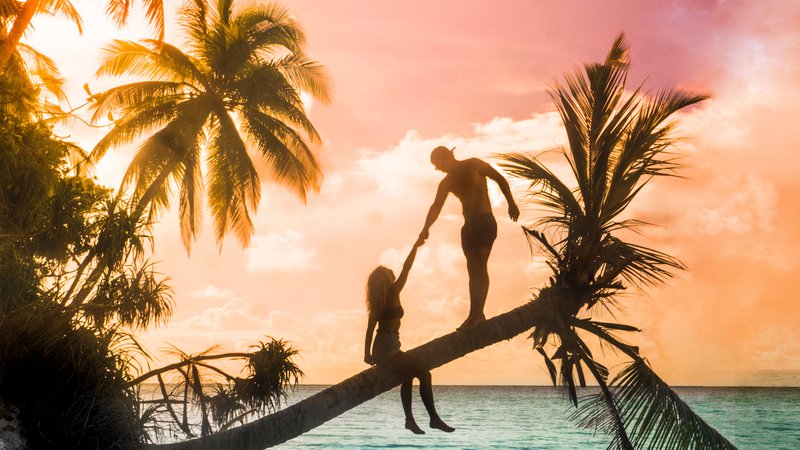 WHY VISIT CAMBODIA?
Think ancient temples hidden for centuries by mysterious, dense jungle, the friendliest people on the planet, stunning stretches of natural beauty, and a dark, sobering history that puts it all in perspective. We love Cambodia, and honestly think it's the most underrated country in South East Asia.
LEARN ABOUT CAMBODIA'S DARK, IMPORTANT HISTORY
The genocide wrought by the Khmer Rouge less than 50 years ago devastated Cambodia. The communist political group massacred over 2 million citizens in an attempt to establish a classless state, and the effects of this mass violence still ripple through the country. Cambodia's modern history is hard to fathom, but offers important lessons and perspectives for modern life. In Phnom Penh, you can visit S21 prison and the Killing Fields, two sites used by the Khmer Rouge throughout their cruel regime. Visiting is tough but touching, and gives crucial context for the Cambodia of today.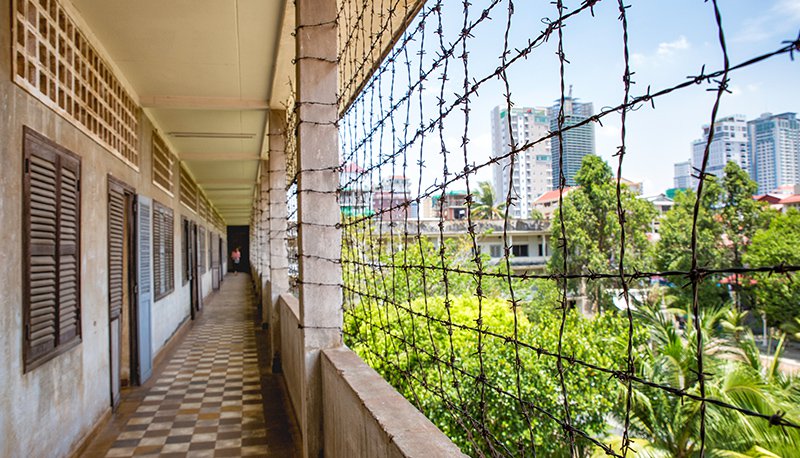 IMMERSE YOURSELF IN NATURAL BEAUTY
Need a break from the four walls you've been locked down in? Away from the cities, natural beauty reigns supreme in Cambodia. You've got serene, crystal clear seas and soft white shores on Cambodia's islands, soaring palm trees and snaking rivers in Kampot, and thick, mysterious jungle cloaking sites of worship all over the country. A real feast for the eyes that's guaranteed to make you stop and stare... and fill your camera roll. Cambodia is the dose of nature we all deserve after this past year.
HAVE GENUINE TRAVEL EXPERIENCES
You certainly could laze away your days on islands like Koh Rong, but if you're after something a little more authentic, backpacking Cambodia is for you. Become an expert in a national cuisine that few know about at a cooking class, visit the floating villages for insight into local traditions, kayak through unspoilt waterways, check out Cambodia's unique wildlife, or visit the centre where APOPO trains giant rats to safely detect landmines.
MEET FRIENDLY FACES
When travelling in Cambodia you will be overwhelmed by the kindness, warmth, and generous hospitality of the Cambodian people. Despite the horrors of the Khmer Rouge, the gentle nature of the locals prevails. From shop owners to tuk-tuk drivers, you'll almost always be greeted with a wide smile and 'suosdei brother/sister!'
EXPLORE THE LARGEST TEMPLE COMPLEX IN THE WORLD
Angkor Wat, aka the biggest religious complex in the world, is the biggest draw for people to travel in Cambodia. It was originally built over 900 years ago as a Hindu temple, but eventually converted to a Buddhist monument of epic proportions. Now a UNESCO World Heritage site, Angkor Wat is of extreme importance to the Cambodian people and a place of pilgrimage for Buddhists and tourists alike. There's no better way to soak up the majesty of Angkor Wat than at sunrise - so get up, grab a coffee, and unlock your inner Indiana Jones whilst exploring this breathtaking wonder. Our 10 day Cambodia group tour includes a sunrise tuk tuk tour of the Angkor temples, check out the trip here! 
---
If travelling Cambodia sounds like your kind of adventure, click through to check out our Cambodia small group tours here! With expertly crafted itineraries, the guidance of a knowledgable group leader, full end-to-end support, and a new group of friends to make memories with, our trips are the ultimate way to discover a new country! Oh, and did we mention that all of the activities on our itineraries are included? You heard right - everything we mention is included in the tour - no extra payments required. Travel with a group and enjoy the best of Cambodia, stress free. So, catch you in Koh Rong?

RETURN TO BLOG
NEXT ARTICLE