When Can We Travel To Mexico In 2022?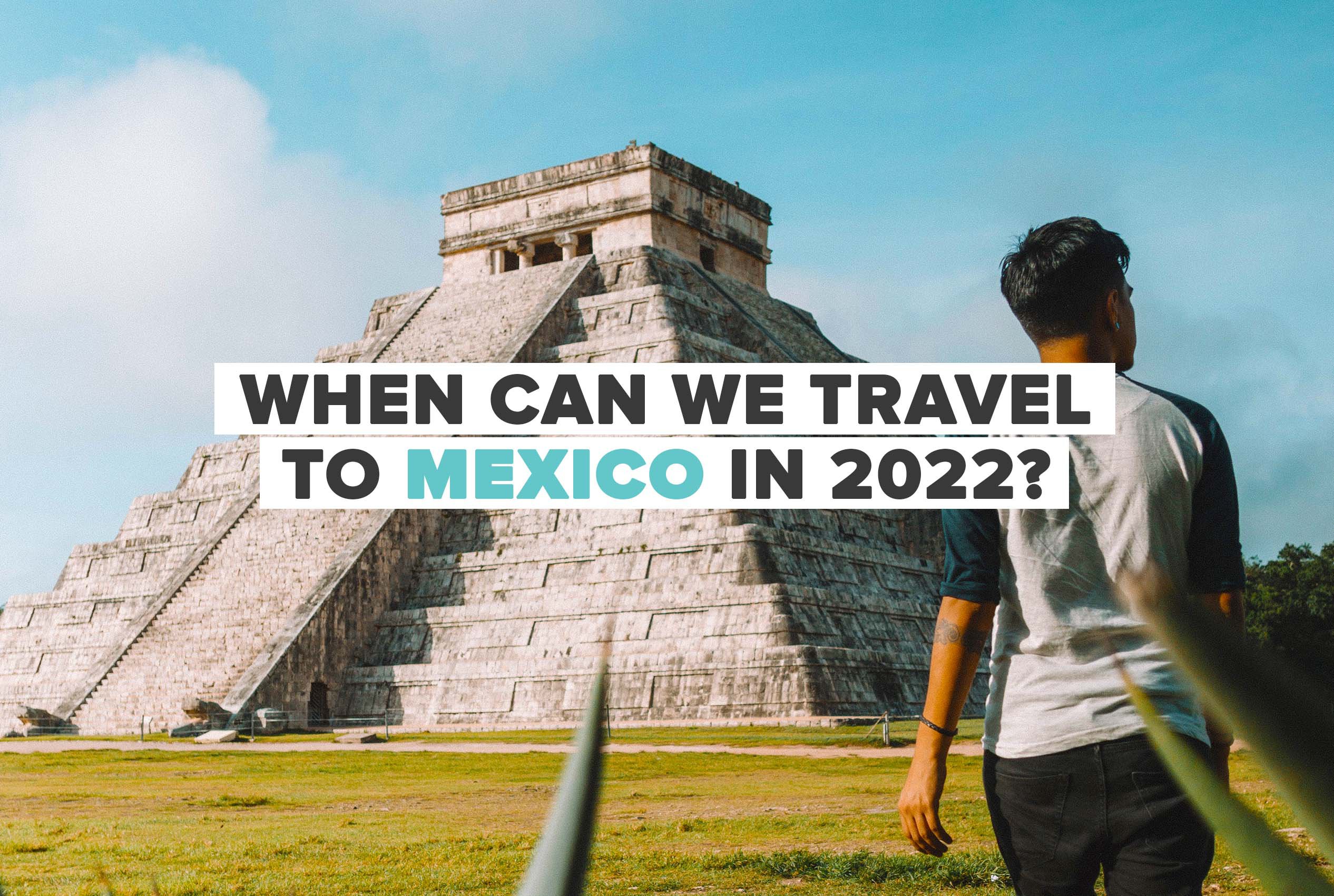 Published 26th February, 2022
LAST UPDATE: FEBRUARY 26, 2022
Disclaimer: This information is collated from official sources but general in nature. Entry requirements are subject to change at any time. We are a tour operator, not a visa specialist. Keep checking for the latest advice from your local government, embassy, or consulate to confirm any visa or entry requirements before travel.
Things around the world are gradually returning to normal as the global vaccine rollout gains momentum. We are monitoring the situation closely and will keep this article updated with any new info. So, can we travel to Mexico in 2022? Read on for the latest updates.
AM I ALLOWED TO TRAVEL TO MEXICO?
ENTERING MEXICO
Good news - Mexico is OPEN! Travel to Mexico is allowed by air without restrictions. Interested in seeing the best of Mexico with a group? Check out our 13 day Viva Mexico group tour! 

VISA REQUIREMENTS
If visiting Mexico as a tourist you don't require a visa, but must complete an immigration form and keep it with you when entering and leaving Mexico. These forms are available on flights or online in advance from the National Institute of Immigration website. 
A completed health declaration form must be presented to immigration upon arrival. The paper form can be found at the international arrivals area at the airport. For an electronic version of the form, travellers can create an account on the Vuela Seguro Mexico website within 12 hours before their flight and keep the QR code, then present it to immigration on arrival.

NEGATIVE COVID RESULT
Travellers are currently not required to provide proof of a negative Covid-19 test before travelling to Mexico.

DO I NEED A VACCINE?
Being vaccinated against Covid-19 is not mandatory to enter Mexico. 

PROOF OF INSURANCE
Travel insurance is highly recommended but not mandatory for arrivals in Mexico.
QUARANTINE
Travellers are not required to quarantine after entering Mexico.

COVID TRACKING
No applications are compulsory for monitoring Covid-19 in Mexico. 

RESTRICTIONS & OPEN TOURIST ATTRACTIONS
Most beaches, parks and attractions are open in destinations such as Cancun, Oaxaca, Los Cabos and Playa del Carmen. Travellers must wear masks in public in some cities, and some attractions will require masks to be worn. Restaurants and bars are open with minimal restrictions. 
You should anticipate enhanced safety and hygiene protocols when travelling in Mexico, including health questionnaires, mask requirements, social distancing markers, temperature screenings and hand sanitising stations. Measures vary state by state so follow local health advice.

RETURNING HOME
Each country has different restrictions for travellers arriving from abroad. For information relevant to your situation, keep up to date with local government announcements.
In the UK, international travel restrictions apply under a two-tier system. Travellers from red listed countries must still quarantine on arrival in the UK, while travellers from green listed countries can enter the UK freely. From October 11 Mexico is on the UK's 'good to travel' list! Find out more about UK travel restrictions here. 
---
The good news is that Mexico is open to international tourists. We are closely monitoring the global situation to determine when it will be safe to start running our Mexico group tours. 
Travelling Mexico is an epic adventure, and joining one of our group tours in Mexico is the best way to experience it! Whether you're on a short holiday, travelling on a gap year or anything in between, on our 13 day Viva Mexico trip we'll show you the best of this extraordinary country with a new group of friends. 

NOTE: This information is general and restrictions are subject to change, so keep in touch with the latest official advice from your local government and Mexican authorities. 
WHEN IS THE BEST TIME OF YEAR TO TRAVEL TO MEXICO?
Keeping it nice n' simple, the land of tequila has two main seasons - wet and dry. The best time to visit Mexico is the period between the months of November to April, aka the dry season when it's toasty warm and there's barely a cloud in sight. The rainy season between June and October does bring downpours, but these don't last long so won't affect your trip too much. Plus the weather is still quite warm in the 'rainy' season, so it's nice to travel Mexico while dodging some of the peak season crowds. Mexico does cover a lot of ground and weather varies state by state, so it's definitely worth consulting your weather app before you go. For a healthy hit of vitamin D, Mexico's always calling....
WHY VISIT MEXICO?
Dripping in mysterious Mayan history, full of stunning subterranean worlds, and surrounded by a gorgeous, sun-speckled coastline, Mexico is one of the world's hottest bucket list travel destinations. First to mind often come Mexico's stereotypes - tacos and tequila, fiestas and siestas - but this ancient country is host to so much more. Get ready to say hola to sun, sea and sights in a place that is guaranteed to surprise you.
EXPERIENCE THE BEAUTIFUL CHAOS OF MEXICO CITY
Mexico City is the country's capital, the most populous city in North America, and the biggest metropolis in the Western Hemisphere. So yes, it's manic... but absolutely worth seeing at least once in your life! Known for its mountainous surroundings, intriguing history, and iconic buildings, there's so much to love about this colourful city. Plus it's where many Mexico trips begin, so it's likely you'll find yourself here! Never empty of street vendors or busking musicians, the main square of Plaza de la Constitucion is bordered by the Palacio Nacional and grand collonaded buildings, making it the perfect snapshot of the city. Full of anthropological museums, Latin-American art galleries (like Frida Kahlo's), and beautiful murals, Mexico City is bustling with life and at the forefront of cultural relevance.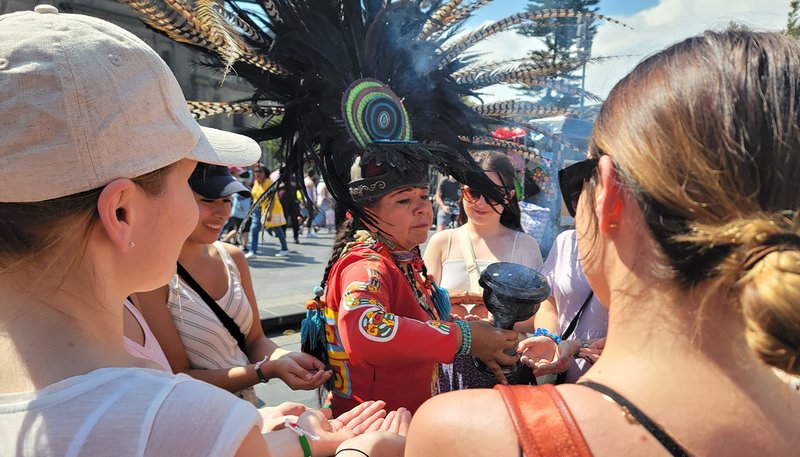 DIVE INTO WATERFALLS & DISCOVER HIDDEN CENOTES
Mexico is the ultimate adventure for water-lovers! The waterfalls in Mexico are some of the prettiest in the world. A highlight is the turquoise Cascadas de Agua Azul, a series of waterfalls hidden in the rainforests of Chiapas. This spectacular attraction is notable for the dazzling blue hue of the water, created due to its high mineral content.  Along with impressive waterfalls, the Yucatan is known for beautiful cenotes - subterranean lakes unique to this part of the world. A trip to Mexico simply isn't complete with a dip (and Insta photo in) one of these magical grottos, which is exactly why we head to some on our 13 day Mexico group tour.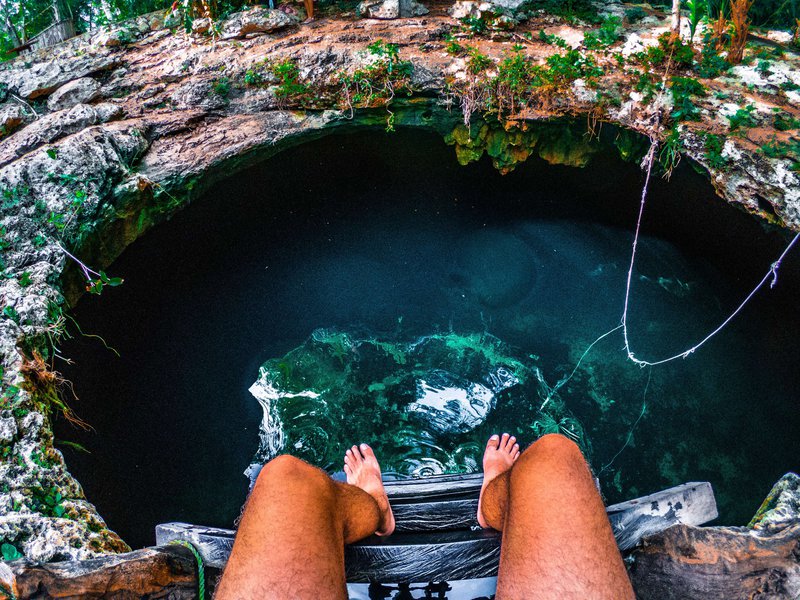 TREAT YOUR TASTEBUDS WITH MOUTHWATERING FOOD
Get ready to turn up the heat, because the food here is some of the best on the planet! Mexico is a country built around cuisine and the rituals of sharing a meal. You've heard of nachos, burritos, and quesadillas, but what about pozole, mole, and birria? Mexican flavours are exported all over the world, but to REALLY taste the cuisine you must go straight to the source! It varies greatly by region, but whether your preferences are spicy or sweet, Mexican food will have your tastebuds rejoicing.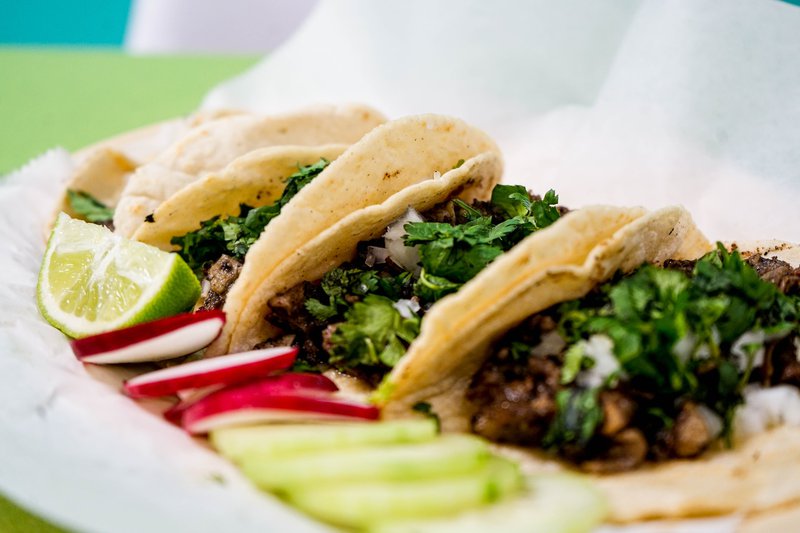 SOAK UP SOME VITAMIN D ON BEAUTIFUL BEACHES
You can't visit Mexico without desiccating yourself on one of the Yucatan's palm-fringed beaches. Lounge on the soft sand, swim in idyllic waters, sip a cool drink, read a book, and work on your tan under the Caribbean blue skies. Playa del Carmen has some of the nicest beaches, but if you want to escape the crowds, Tulum hosts some more secretive spots and beautiful marine landscapes for diving and snorkelling.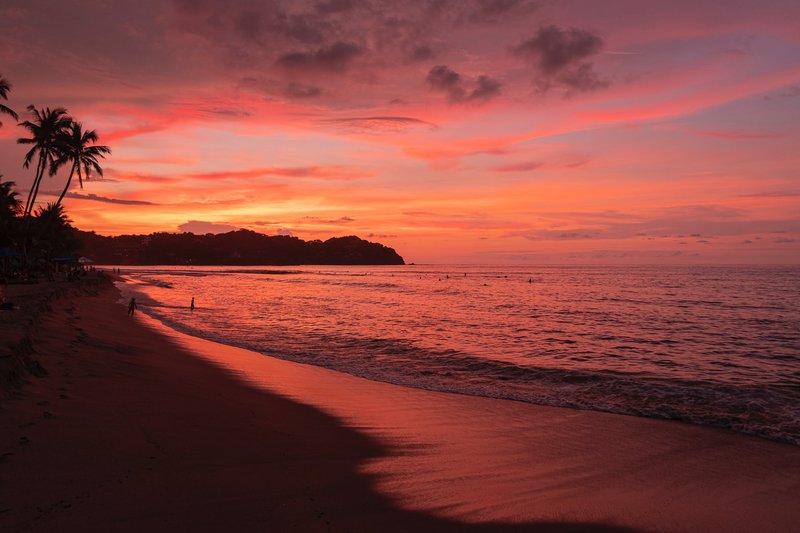 CHECK OUT CHICHEN ITZA
Once lost to the jungles of Yucatan, this majestic ancient site is a double whammy - both a UNESCO World Heritage Site and New Wonder of the World! Chichen Itza is an iconic centrepiece of the Mayan archaeological scene, full of mysteries to uncover. Did you know the main pyramid nests smaller pyramids inside, the grand monuments are astronomically aligned, and many of the temples are known to be places of gruesome sacrifice? Neat. Mexico's history is endlessly fascinating. Learn all about Mexico's history and culture with a group on our Viva Mexico trip.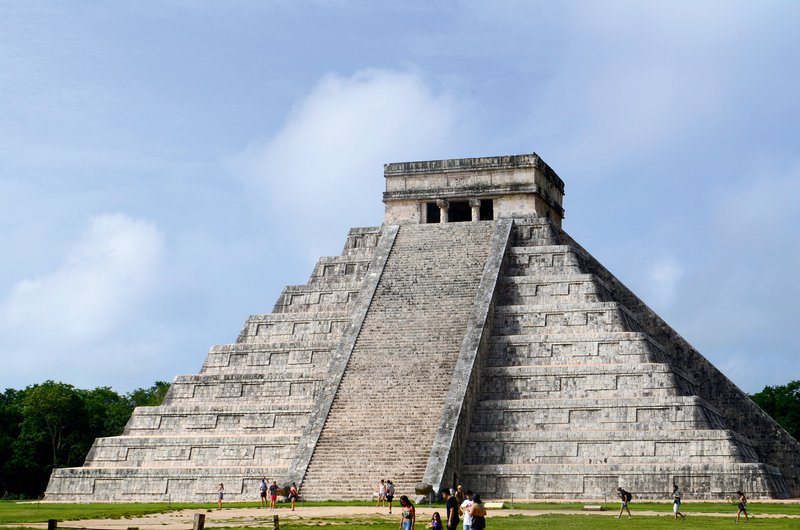 ---
If travelling through Mexico sounds like it could be your next adventure, click through to check out our Mexico small group tours! With expertly crafted itineraries, the guidance of a knowledgable group leader, full end-to-end support, and a new bunch of friends to make memories with, our trips are the ultimate way to discover a new country! Oh, and did we mention that all of the activities on our itineraries are included? You heard right - everything we mention is included in the tour - no extra payments required. Travel with a group and enjoy the best of Mexico in 2022, stress-free. 
With flexible booking policies and complete support during this uncertain time, you can be confident when booking with INTRO. As the saying goes, 'when life gives you lemons, plan your next holiday!' Something like that...

RETURN TO BLOG
NEXT ARTICLE