When Can We Travel To Vietnam In 2022?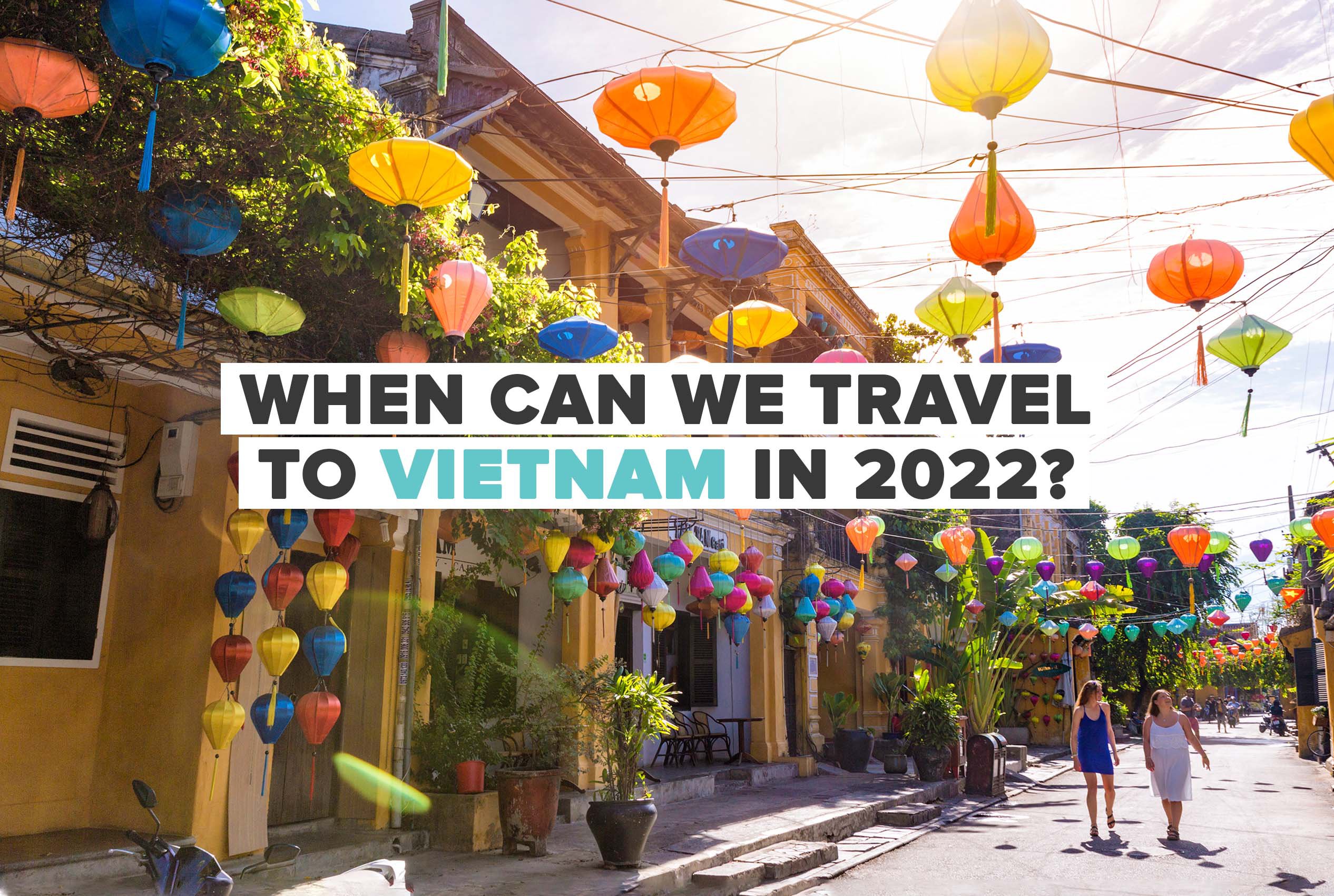 Published 16th May, 2022
LAST UPDATE: May 16, 2022
Disclaimer: This information is collated from official sources but general in nature. Entry requirements are subject to change at any time. Keep checking for the latest advice from your local government, embassy, or consulate to confirm any visa or entry requirements before travel.
Vietnam is open to tourism and our Vietnam group tours are running! Read on for the latest info about travelling to Vietnam in 2022.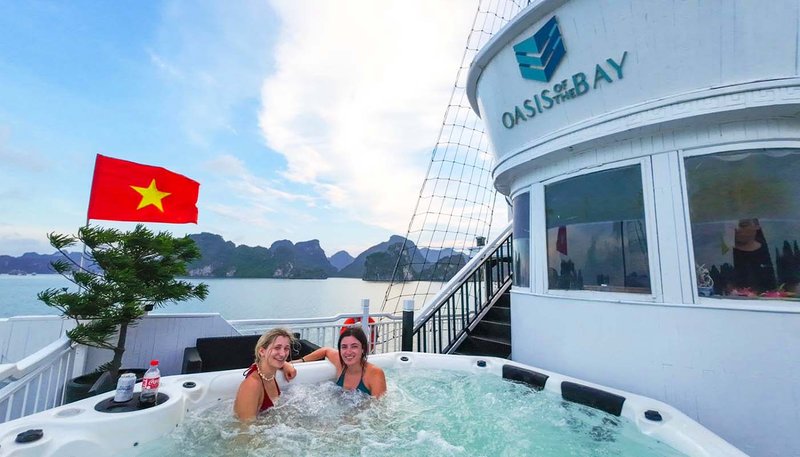 AM I ALLOWED TO TRAVEL TO VIETNAM?
ENTERING VIETNAM
Officials announced that from March 15 2022 Vietnam will relax Covid rules and no longer require arrivals to quarantine!
Visitors need to provide a negative Covid test result using RT-PCR/RT-LAMP method within 24 hours before entry into Vietnam.

Visitors must make a health declaration before entry to Vietnam and install/use the Vietnam health declaration App (PC-COVID), implement measures to prevent and control the pandemic as prescribed during the stay in Vietnam.

VISA REQUIREMENTS
It's important to check your visa requirements before entering Vietnam as rules can change with short notice. Depending on your nationality and how long you're planning on staying in Vietnam there are a few options:
Some nationalities including the UK, France, Germany, Spain, Italy, Sweden, Finland, Denmark, Norway can enter Vietnam without a visa for a maximum of 15 days.
The easiest way is to apply for an e-visa online here: https://evisa.xuatnhapcanh.gov.vn/ (please allow at least 3 working days minimum to process)
If you're not from one of the countries listed above then you'll need to apply for a one month visa either online as above or at a Vietnamese Consulate nearest to you before you arrive. Applying at a Vietnamese Consulate requires submitting an application form along with your passport, passport photos and paying a fee which starts at $60USD for a single entry one month visa. Please allow at least 2 weeks processing time for this visa.
Apply for a Visa Invitation Letter that is emailed to you, which you then print and bring with you to Vietnam. This letter allows you to fly into Vietnam and pick up your Visa on Arrival (VOA) at the airport. This VOA is for one month and is at a cost of approx. $25USD for a single entry and approx. $50USD for a multiple entry and needs to be paid in USD cash on arrival in Vietnam. There are a variety of websites that will provide you this Visa Invitation letter such as www.myvietnamvisa.com. They will require you to submit an online application form and pay a fee starting at approx. $20USD. Processing times can vary from a few hours to up to 5 working days depending on what option you choose. A VOA is not available to those arriving into Vietnam overland. If you plan on arriving overland you'll need to go with Option 1 or 2.
NEGATIVE COVID RESULT
Visitors need to provide a negative Lateral Flow Covid test result within 24 hours before entry into Vietnam, this must be an administered test, a home or NHS kit will not be accepted. Check with your airline for the most up to date requirements. 

DO I NEED A VACCINE?
No - entry requirements are the same for vaccinated travellers as well as un-vaccinated travellers. 
PROOF OF INSURANCE
Travellers must have medical or travel insurance that covers COVID-19 treatment with a minimum liability of USD 10,000.
QUARANTINE
No quarantine is needed for Vietnam.

COVID TRACKING
During 10 days from the date of entry, tourists are requested to continue to self-monitor health, if having signs and symptoms of SARS-COV-2 (a fever, cough, sore throat, shortness of breath or difficult breathing, muscle or body aches - fatigue - chills, new loss of taste or smell, etc.), must immediately notify the nearest medical facility for timely guidance and management; take prevention measures, wear medical face masks regularly, disinfect hands with hand sanitiser.

RESTRICTIONS & OPEN TOURIST ATTRACTIONS
Most businesses have resumed operations with still some minor safety measure in place, including restaurants, domestic air travel, public transport, hotels, monuments, tourist attractions, and government offices. 
RETURNING HOME
Each country has different restrictions for travellers arriving from abroad. For information relevant to your situation, keep up to date with local government announcements.
Find out more about UK travel restrictions here. 
---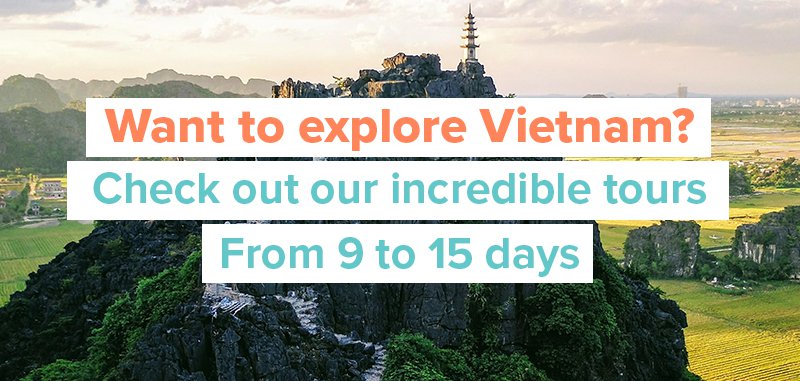 Travelling Vietnam is an epic adventure, and joining one of our group tours in Vietnam once the country opens to tourism is the best way to experience it! Whether you're on a short holiday, travelling on a gap year or anything in between, on our Vietnam trips we'll show you the best of this extraordinary country with a new bunch of mates and plenty of included activities. Tours running from MAY 2022!
NOTE: This information is of a general nature and restrictions are subject to change, so keep in touch with the latest official advice from your local government and Vietnamese authorities.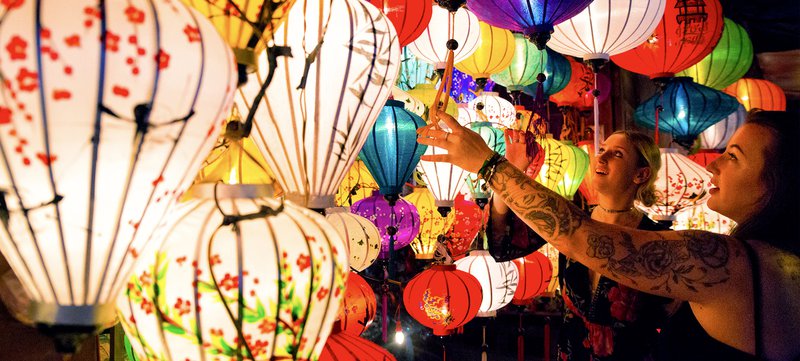 WHEN IS THE BEST TIME OF YEAR TO TRAVEL VIETNAM?

It's always a good time to go travelling in Vietnam! The country's long and narrow shape means that the three major regions (north, central, and south) experience different types of seasons and weather patterns throughout the year, so there's no one 'perfect' month to travel Vietnam.
Most months of the year you can experience both sunshine and possibly some rain. It's usually quite hot and humid most of the time, but it can occasionally get cold, especially in the north of Vietnam between November and February, so it's wise to bring a couple of warm layers along with your summer clothing. Need some packing tips and inspo? Check out our ultimate Vietnam packing list here.

Needless to say, when Vietnam safely reopens for international travel we won't care what season it is... it'll be a bad day to be a Banh Mi.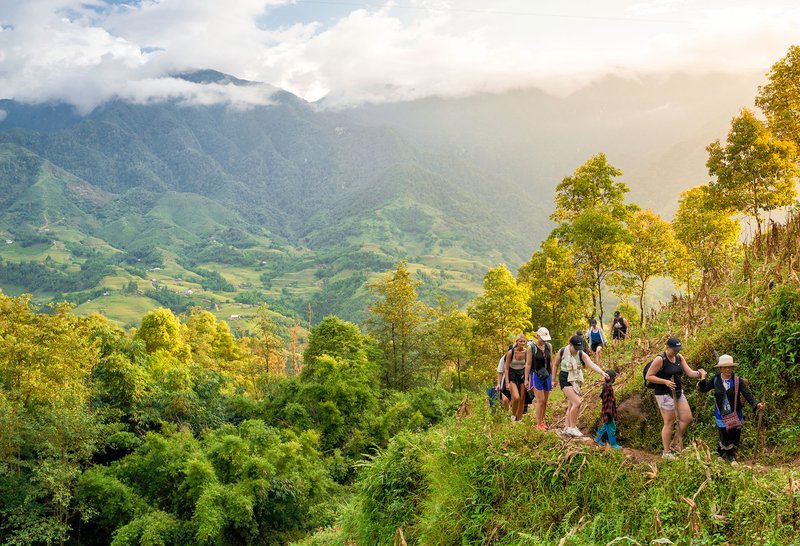 WHY TRAVEL TO VIETNAM?
A little more off-the-beaten-track than neighbouring Thailand, Vietnam is one of South East Asia's most beautiful countries. Despite rapid modernisation, Vietnam's traditional charms have not been overshadowed. Whether you're a foodie, adventure seeker, thrifty backpacker, beach hopper, culture vulture, or everything in between - Vietnam's definitely got something for you. 
DEVOUR THE WORLD'S BEST STREET FOOD 
Fresh, flavourful, and full of spice and herbs, Vietnamese food is *chef's kiss*. While you probably have Vietnamese restaurants at home and may recognise dishes like Pho, Bun Cha and Banh Xeo, you haven't tasted the real thing until you've travelled around Vietnam. Frequented by Vietnamese people at any time of day, street storefronts are the perfect place to grab a stool, watch the world go by, experience daily local life, and enjoy food that is nothing short of amazing. Read more about why we think Vietnam is foodie heaven here!
SAIL THE MAGNIFICENT HA LONG BAY
The World Heritage site of Ha Long Bay is every bit as breathtaking as people say. Made up of 1600 rain-forest islands soaring out of the sea, this natural wonder is absolutely worth the journey from Hanoi. Our Vietnam group tours include an overnight stay on a private island in the heart of Ha Long Bay, meaning we have time to soak up the region's natural beauty from all angles, at all hours of the day.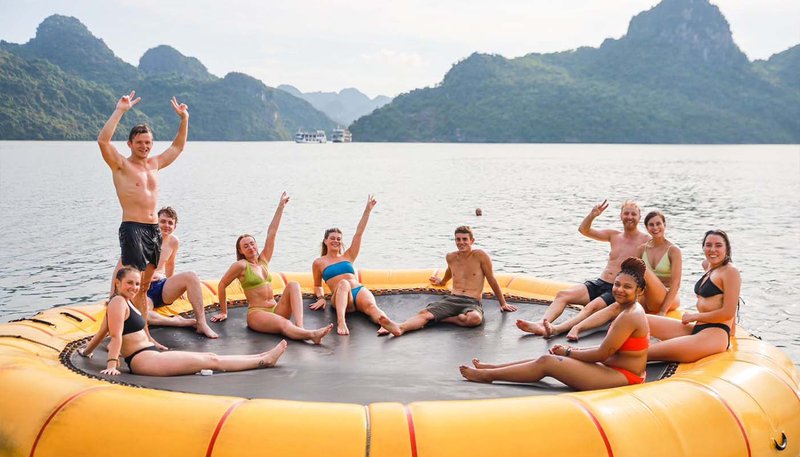 EXPLORE BEAUTIFUL RURAL VILLAGES, MOUNTAINS & RICE PADDIES
Step out of the bustling cities and you're guaranteed to find tranquility in Vietnam's rural regions. With welcoming, generous locals and a slower pace of life, the country's natural beauty is best exploring by bike. Or simply choose to lay back in a hammock with a book and a banana smoothie, it's up to you! After all we've been through, we're as excited as ever to get back into Mother Nature.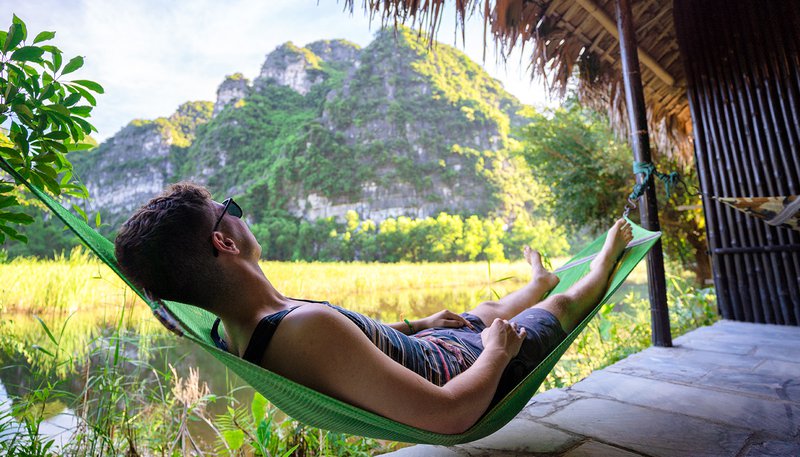 LEARN ABOUT THE VIETNAM WAR 
Vietnam has been occupied and divided by other countries for decades, so its long history is understandably complex. But no single event has battered the nation worse than the Vietnam War. The aftermath war is preserved in museums and monuments, such as the Cu Chi tunnels outside of Ho Chi Minh, that can now be visited by tourists. Learning about Vietnam's history is an intriguing, crucial history lesson, definitely a must-do when backpacking Vietnam.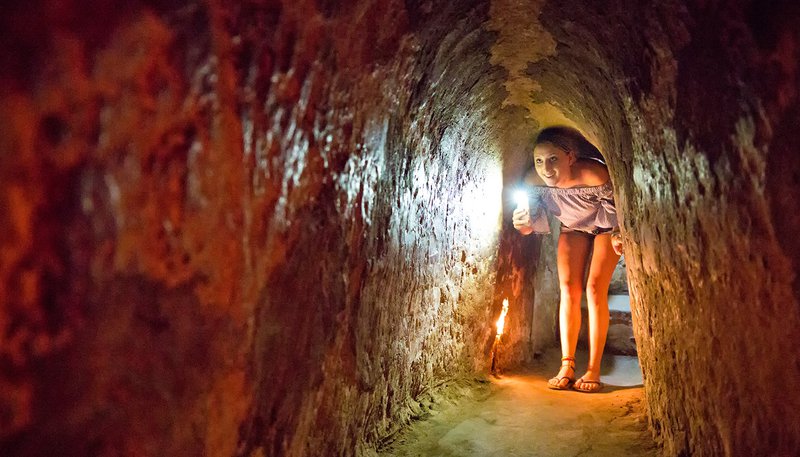 WANDER THE PASTEL STREETS OF HOI AN
In Central Vietnam you'll find Hoi An, a charming town of pastel streets and colonial-style architecture. As day turns to night the electric lights make way for lanterns, transforming the traditional trading town into a magical affair. Sip a Vietnamese coffee by the river, get a suit tailored for cheap, or wander the town's markets, temples and galleries -  there's plenty to do in the 'Venice' of Vietnam.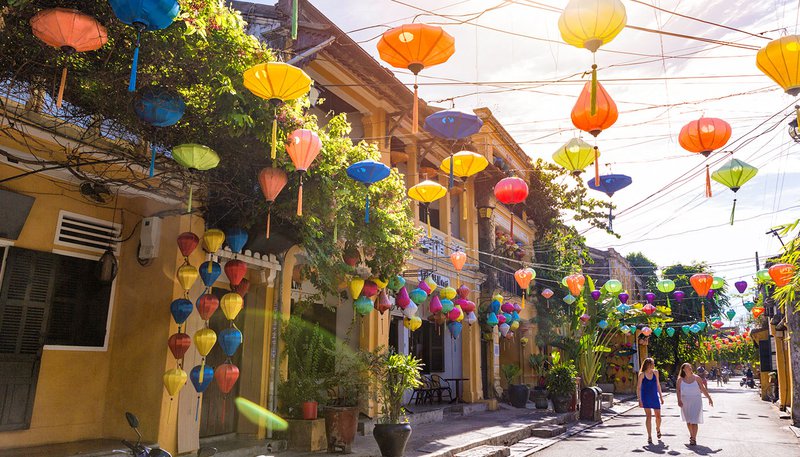 EXPERIENCE LOCAL LIFE IN THE MEKONG DELTA
Get a taste of ancient riverside lifestyle in the Mekong Delta, aka the 'rice bowl' of Vietnam. Our 12 day Vietnam Intro and 15 day Vietnam Experience small group tours include an overnight stay in the heart of the Mekong where we learn how the locals make a living, try delicious fresh produce, and even learn catfishing the traditional way... by hand!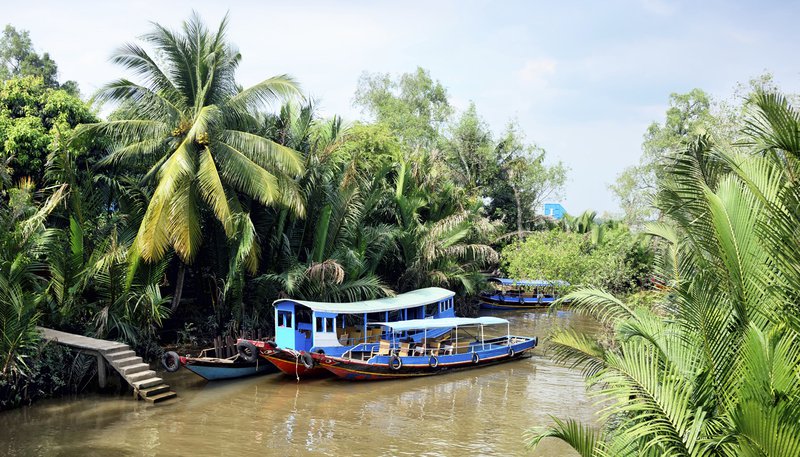 ---
If travelling in Vietnam sounds like your sort of escape, click through to check out our Vietnam small group tours. Expertly crafted itineraries, the guidance of a knowledgable group leader, full end-to-end support, and a new group of friends to make memories with... our trips are the ultimate way to discover a new country! Oh, and did we mention that all of the activities on our itineraries are included? Travel with a group and make the most of Vietnam's charms, stress-free. Catch you in Hanoi?

RETURN TO BLOG
NEXT ARTICLE