Which Popular South-East Asian Country Should You Visit?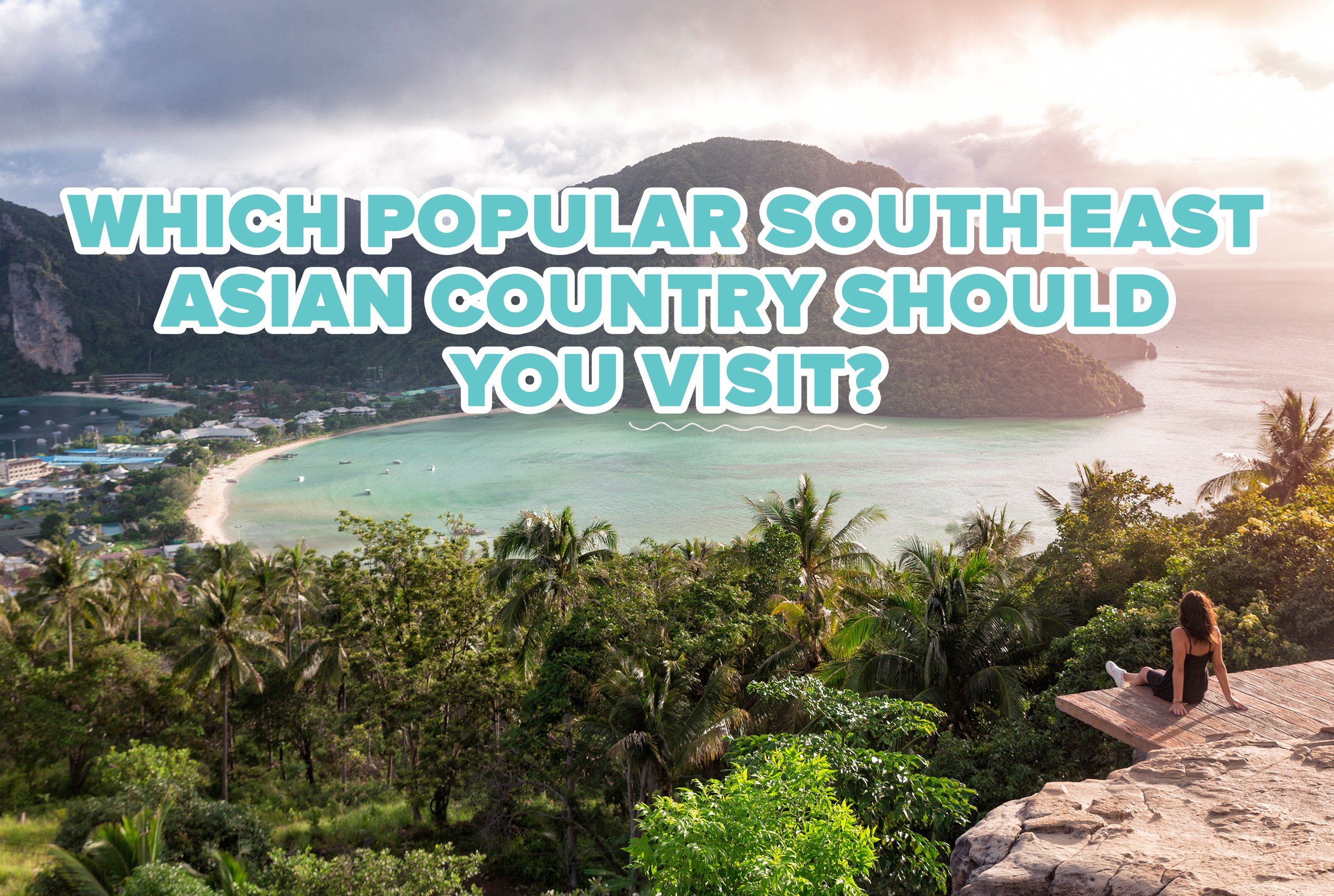 Published 22nd July, 2022
So you're ready to commit to an unforgettable journey in Southeast Asia, one of the most highly lusted after travel destinations. The only question now is which of the fascinating and diverse countries in the region to choose. Of course, there is no wrong decision, exploring any of these countries will be an experience of a lifetime. But knowing what you want out of your adventure and matching it to what stands out from each nation is a great first step to picking the perfect trip for you. Here is a brief rundown of some of the highlights that a trip to Cambodia, Indonesia, Singapore, Sri Lanka, Thailand, or Vietnam will bring.


Cambodia - A Powerful History
Some of Cambodia's most prominent features are related to its ancient and recent history, both of which play a large role in modern Cambodian experiences. The town of Siem Reap is home to 9th century stone temples including Angkor Wat, the sketch of which is proudly displayed on the Cambodian flag. These ancient monuments are truly incredible to explore as you examine the intricate carvings and marvel at the tree roots that have weaved themselves over centuries into the structures. While you take in the physical remains of the Khmer Empire you can learn about a civilisation that was once the "largest pre-industrial urban centre in the world". Cambodia experienced a genocide, referred to as the Khmer Rouge, that only ended in 1979. A visit to the compelling Tuol Sleng Genocide Museum and the historic killing fields provide ever relevant insight into the impacts of xenophobia and paranoia and the atrocities of war.


Indonesia - An Instagrammer's Paradise
Indonesia, most notably Bali, is a place that lives up to your Instagram explore page's portrayal. Somehow it is even more stunning in person than it comes across in photographs, even after all the filters and enhanced saturation. This destination feels designed for the 'gram with its collection of greenery surrounded infinity pools and night after night of photogenic sunsets. Lovina is home to temples, waterfalls and rice paddies that are just as fascinating as they are picturesque. The Gili Islands feature opportunities for photoshoots on in-water beach swings and white sand shores. Be sure to grab some underwater selfies around these islands as well, as you swim alongside sea turtles and through a submerged sculpture garden. The Nusa Islands are also worth some spots on your feed for its palm tree-lined beaches and manta ray snorkelling and diving experiences. 


Singapore- A Boujee Getaway
Since the release of "Crazy Rich Asians," Singapore is bound to be the next travel craze for those willing to blow some cash. If you're looking for unmatched luxury this is the place for you. Singapore is full of opulent experiences to fulfil all of your ritzy desires. There are multiple high-end shopping hubs where you can hop from one designer store to another. The Shoppes at Marina Bay even have boats to ride through the centre of the mall for the ultimate experience. While you're at Marina Bay be sure to check out the rest of the grand experiences there- including a rooftop infinity pool that overlooks the city, a nightly light and water show, and an award-winning flower dome. Top off your nights at one of Singapore's many world-renowned restaurants or rooftop bars. If your style of luxury is more beach-life oriented look no further than Sentosa. The resort island in Singapore boasts luxe hotel and spa experiences along with beaches and golfing.
Sri Lanka - An Animal Lover's Dream
Elephants and leopards and sea turtles, oh my! While technically not part of Southeast Asia, we thought this one deserved a mention. Sri Lanka is one of the more off-the-beaten-path countries in Asia, a quality that contributes to its unmatched wildlife experiences. Go on a safari through Udawalawe National Park and witness herds of wild elephants, bathing water buffalo, and lounging crocodiles, among other unique animals, all through an open-air Jeep. A trip to Yale National Park will bring you up-close to leopards in their most densely inhabited spot in the world. What's better than a journey through a park where the trees are decorated with live leopards and sloth bears? Venturing into a different sector of the animal kingdom, Sri Lanka is home to a plethora of amazing marine life. Five different types of Sea Turtles can be found nesting on the country's beaches- best spotted at night. If you are looking for a guaranteed turtle encounter head over to the Kosgoda Turtle Hatchery, where collected turtle eggs are hatched before being released into the wild. Whale watching and dolphin watching are other worthwhile activities in Sri Lanka. If you're lucky you may spot a killer whale or a bottlenose dolphin!


Thailand - The Best of Both Worlds
Experience Thailand any way you want it. You can seamlessly slip between metropolitan luxuries, rural experiences and island adventures on an excursion to this country. Look no further than Bangkok to experience the intertwining of modern high-end life and persistent culture. Spend your days in this city shopping at designer stores in Siam Paragon and touring historical Buddhist temples, spend your nights clubbing on rooftops and attending traditional Thai performances such as a Thai classical dance show. The city of Chiang Mai is a gateway to stunning nature. Here you can explore the jungle and come across tranquil waterfalls and ride paddies. You can even stop by an elephant sanctuary to encounter these beautiful creatures up close. If you're looking to escape from the hustle and bustle of a city in a different way, head over to one of Thailand's many idyllic islands. The Phi Phi Islands are some of the most popular choices, where you can snorkel in crystal clear water and ride wooden boats to hidden bays.


Vietnam - A Cultural Trip
A visit to Vietnam will afford you the chance to immerse yourself in a rich and diverse culture. Cultural hubs of Vietnam include Hanoi, Ninh Binh, Hoi An, and communities along the Mekong Delta to name a few. Attend a spectacular water puppet show in Hanoi, where a live orchestra often accompanies wooden puppets as they are danced around in water to tell Vietnamese folklore tales. One of the best ways to get a first-hand look into rural life in Vietnam is by participating in a homestay in Ninh Binh. The province has expansive rice paddies and unique pagodas. Travelling further south, you'll come across the ancient canal-filled city of Hoi An. Here you can seize the opportunity to take part in crab fishing from inside the famous rounded basket boats. With culture comes history, and a Vietnam vacation allows you to learn about the Vietnam War (or the American War) from a perspective not often voiced in western narratives. Explore the Cu Chi tunnels for an in-depth look at what life was like for many Viet Cong soldiers during the war.
---
If you're ready to look deeper into travel opportunities in Southeast Asia check out Intro Travel's epic tours here to start planning your adventure! 
RETURN TO BLOG
NEXT ARTICLE