WHY BALI EXPERIENCE REALLY IS THE BEST WAY TO TRAVEL BALI!
Published 01st January, 2018
Bali Experience covers everything that you'd possibly want to do in Bali – surfing, volcano climbs, turtles and even discovering ancient temples overrun with monkeys. You'll swim under the most amazing waterfalls, trek through endless rice paddies, and try your hand and making some of the most amazing Balinese food. All of this whilst staying in 4* Villas, Hotels, and Spa Resorts. What more could you want?
Here are some of the highlights of this once in a lifetime trip!
Seminyak
Located just north of Kuta, Seminyak is the perfect location for those wishing to get away from the big crowds. In Seminyak, you'll stay at the funky, boutique, Dash Hotel. Dash Hotel comes equipped with an incredible outside pool, a rooftop bar & (another) pool area, a gym, and a spa. Staying at Dash also means you're only a stone's throw away from the famous Potato Head Beach Club, which is perfect for those looking for some sunset cocktails and good vibes!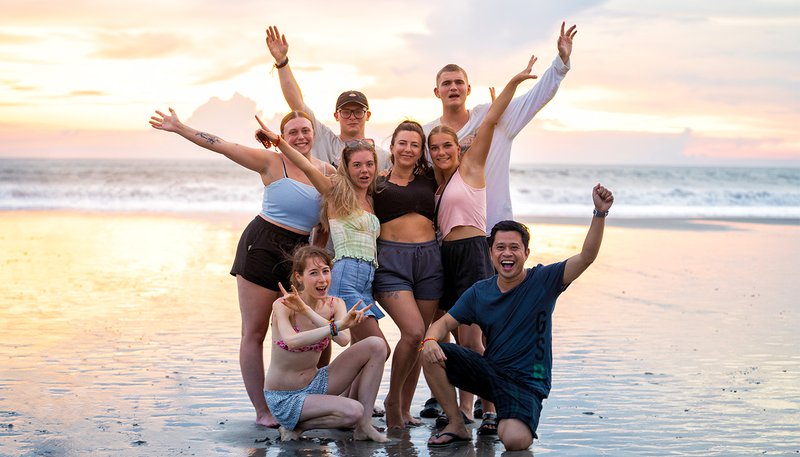 Lovina
One of the most unique places that you'll visit with Bali Experience is in North Bali. Our accommodation in Lovina will take your breath away. High in the mountains overlooking the rice paddies and the ocean, this 4* private villa will not disappoint. After dolphin spotting and snorkelling in the morning, and learning the local ways of a Balinese family in the afternoon, what better way to spend the evening than to watch the sunset over the town from the infinity pool of the villa? 
Gili Islands
As well as the Island of Bali, Bali Experience also takes you to the Gili Islands. Here you'll climb aboard a luxury boat and set sail around all three Gili Islands, swimming with turtles, discovering reefs, and spotting the multitude of beautiful tropical fish. You'll stay Hotel Vila Ombak on the island of Gili Trawangan. Not only does this 4*hotel have a pool, but the pool is so close to the beach it feels as though you're in the sea. The rooms are fabulously furnished with en suites, and there is even a spa, a bar, and a restaurant should you fancy a bit of downtime after a day of exploring! 
Ubud
After the Gili Islands, you'll head to the beautiful town of Ubud which is surrounded by rice paddies, temples, and beautiful markets. Here you'll explore the famous Monkey Forest – a fascinating temple set in the rainforest, which is home to hundreds of Wild Monkeys you can feed. If you love sunrises, then you're going to love this next bit… We'll climb the summit of a volcano and watch the sunrise in the distance, overlooking rice paddies and temples. We'll enjoy breakfast at the top, freshly prepared from the heat of the volcano, then make our way back down, where we will relax and unwind with a Balinese massage.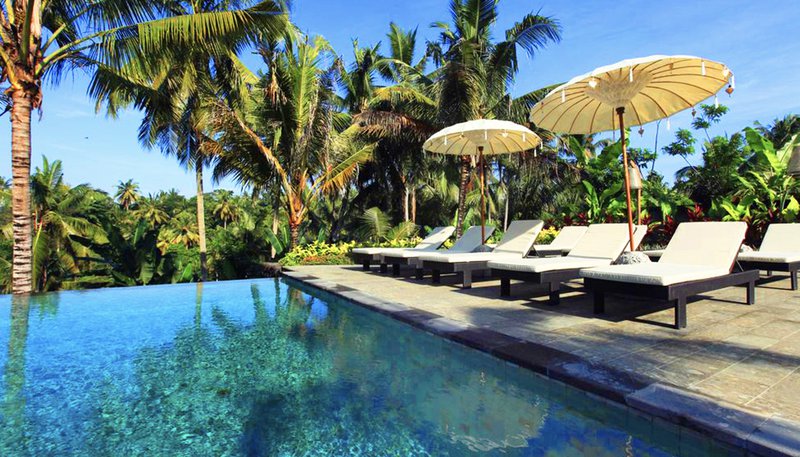 Incredible Food
With beautiful, intense flavours, colours and spices, Balinese food is a dream. With Bali Experience, you get 11 breakfasts, 5 lunches & 2 dinners included on your trip, so you'll get the chance to try many of Bali's delicacies. Want to take a few of these amazing dishes back home to show your friends? You'll also get to do a Balinese Cooking Class. You'll learn how to cook traditional Balinese food, creating all your dishes from scratch using fresh ingredients, and the best bit is - you then get to eat all of the amazing food you've just cooked.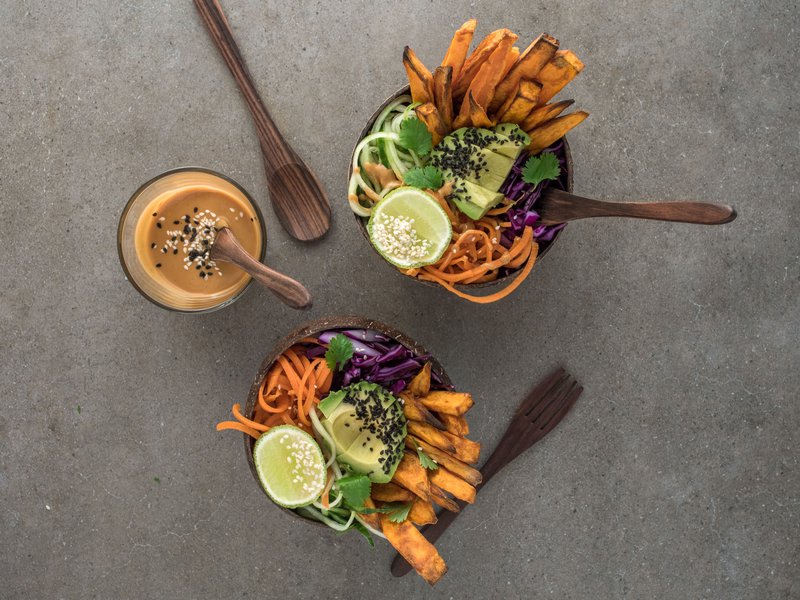 Bali really is one of the most beautiful places in the world – it is an island of pure paradise. With pristine beaches, excellent cuisine, luxuriously stylish resorts & the fascinating culture of the Balinese people, it is the gift that keeps on giving.
---
If you want to travel Bali in style, click here to see the full itinerary & inclusions of our Bali Experience.
https://www.introtravel.com/tours/bali/
RETURN TO BLOG
NEXT ARTICLE