Why the Friends You Make Travelling Are Friends for Life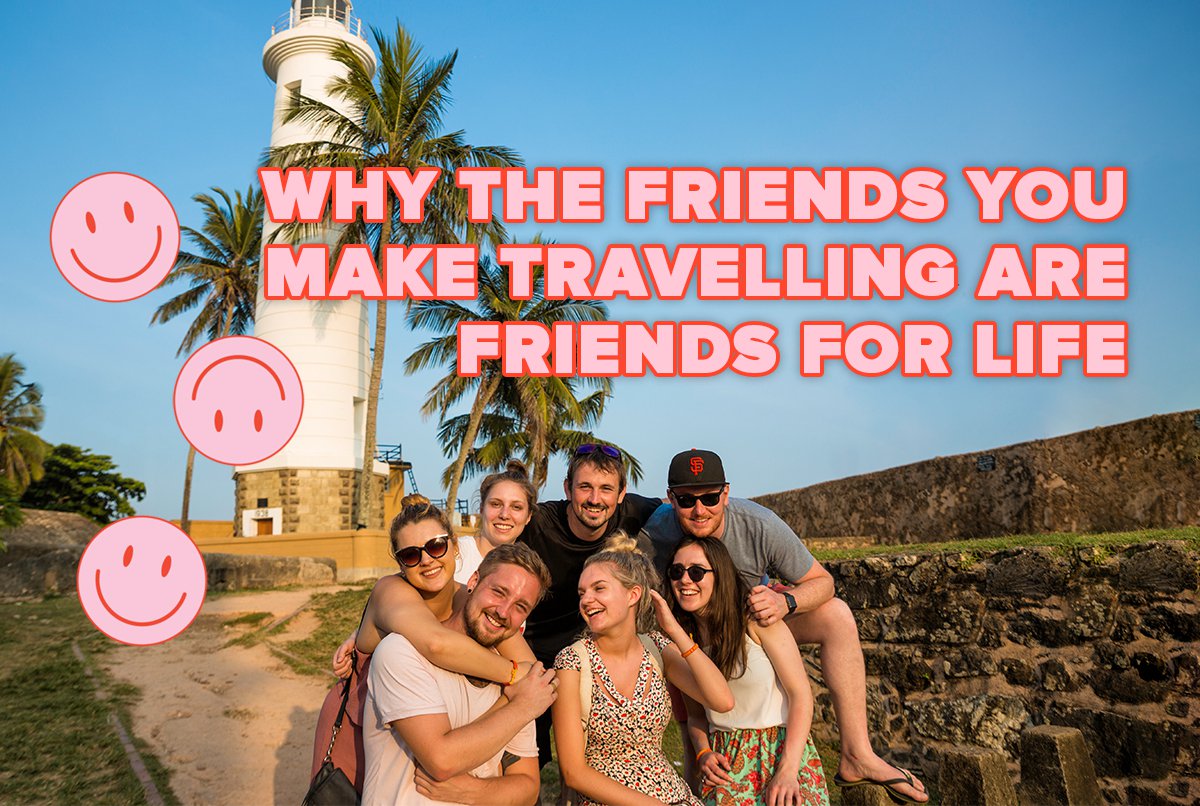 Published 20th October, 2021
Think back to your favourite trip from the last few years. What stands out? The feeling of trying something new? Being immersed in a different environment? Eating something so good you're certain you'll never feel that exact moment of bliss again? 
For many of us, it's the incredible people we meet when travelling. You know the feeling - you get home, start to unpack, and then it hits. Separation anxiety from your travel buddies. Trust us, we've been there.
Even if you begin travelling solo, you will find that complete strangers are so easily brought together by a love of adventure. Over the years we have seen so many friendships (and relationships) last long after the bittersweet final day of our group tours. Without further ado, here are 5 reasons why the friends you make while travelling might just last you a lifetime. 
1) You're already connected through a love of travel
Those that travel share a mutual lust for life, eagerness to try new things, and an open mind. Whether it be exploring the mountain villages of Vietnam, learning the art of the Samurai in Japan, or drifting between islands in the Philippines, the friends we meet on our travels share our curiosity and want to make the most out of life.
Traditional friendships take time to develop, but when travelling your friend-making skills are fast-tracked. Forget the tired gossip you're forced to recycle at home. From your best street food experience to your worst hostel stay, fellow travellers are eager to swap stories of adventure and mishap as soon as they meet you. 
This kind of wanderlust can connect you even after your trip is over. Whether it be planning another group travel adventure that your friends at home would never dream of, having a wild night out when you meet up, and generally making the most out of life, your passions will keep you friendship on fire.
"A good friend listens to your adventures. Your best friend makes them with you."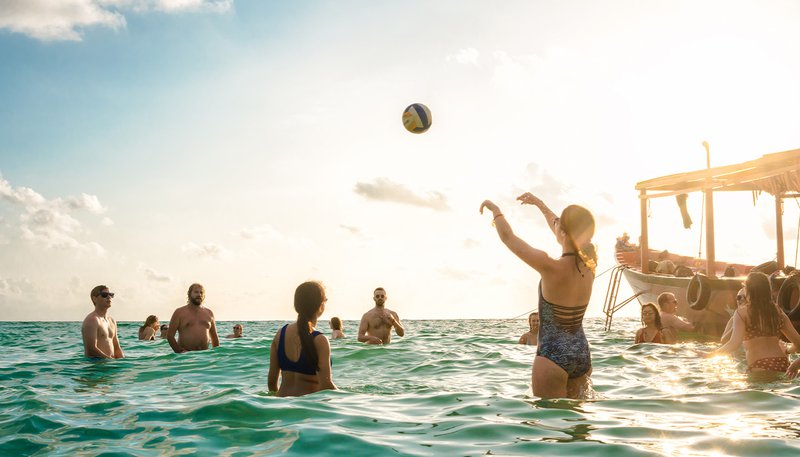 2) Travel friends appreciate you for who you are now
When we travel we free ourselves of our past. Our work, habits, expectations, embarrassing phrases we went through in high school... they're all history!
The people who meet you when travelling meet as you currently are, without preconceived notions of who you should be. And to travel (particularly alone), you have to be fairly independent and mature, meaning that your fellow travellers are usually easy going and accepting of whoever you show up as. You're able to be your fantastic, unfiltered self with them… and that is the most freeing thing of all.
"A journey is best measured in friends, rather than miles."  – Tim Cahill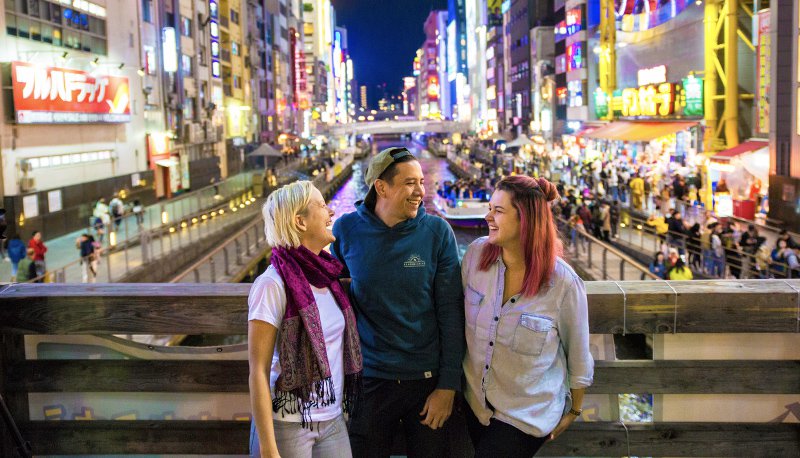 3) You see each other at your best - and worst
You don't really know someone until you've seen them under pressure, and when travelling stressful situations unavoidably pop up. Of course you're there for all the highlights of travelling, but you also see the bloopers - missed flights, language screw-ups, itinerary debates, travel sickness. Have you really travelled with someone unless you've spent hours running around pharmacies searching for something to help their Bali belly? 
When travelling with a group you quickly learn other people's habits, pet peeves, the rhythm of their snoring, their terms of phrase. It requires openness, honesty and trust to travel with others, but making it through means they know the REAL you… and still love you for it. That's a friend for life.
If you want to avoid the logistical headaches of navigating a new country, why not leave it to the pros and travel with a group tour? Check out our trip itineraries in Asia, Australia, Africa and Mexico here!
"I have found out that there ain't no surer way to find out whether you like people or hate them than to travel with them." – Mark Twain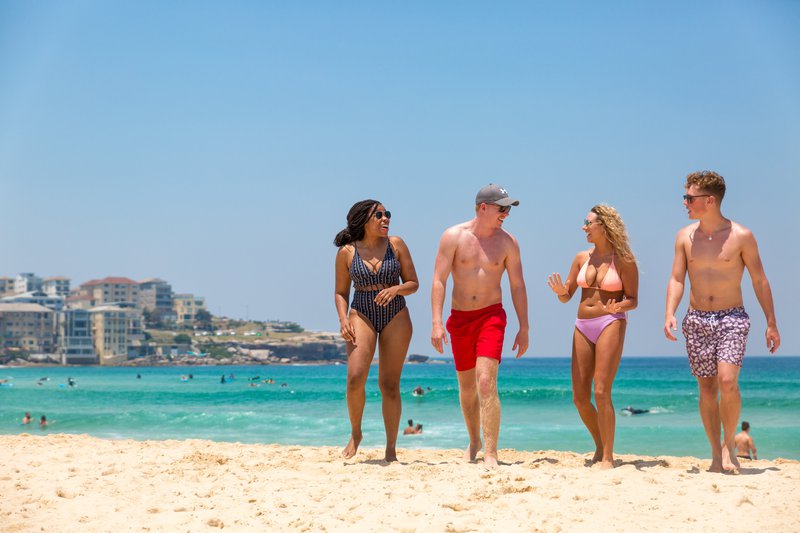 4) You have unforgettable experiences together
You travelled together. You experienced things that people back home haven't. New places, food, activities, you've shared so many firsts. Maybe you locked eyes in the hostel common room, on an overnight bus, or on the first day of your group tour - the rest is history. 
They've dragged you home from nights out. They've been your personal photographer and helped you pose for the perfect shot. They were there when you faced your fears on the zip-line. These new experiences open your mind to lifestyles, situations, and environments that you may have never thought of, and sharing this growth with someone makes it that much more impactful. 
An inside joke will pop in your mind; a passing conversation or a song on shuffle will remind you of that time. These special memories keep you forever connected to those you've travelled with. 
"Perhaps travel cannot prevent bigotry, but by demonstrating that all people cry, laugh, eat, worry, and die, it can introduce the idea that if we try and understand each other, we may even become friends." – Maya Angelou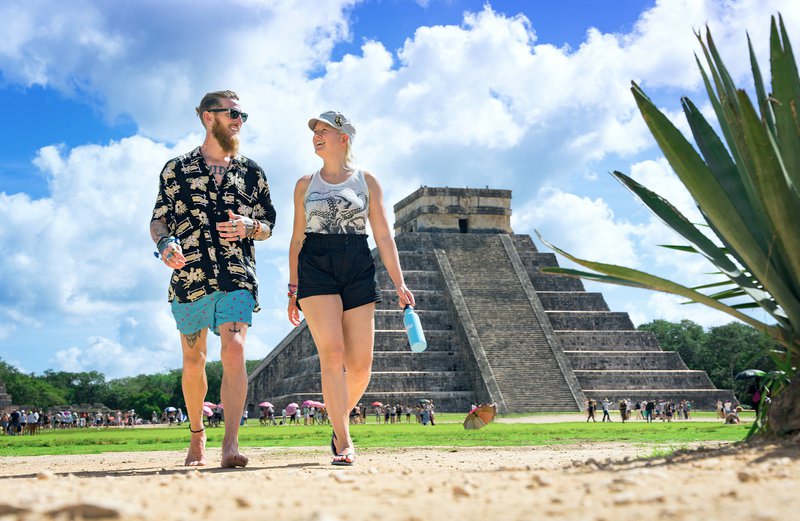 5) You can connect with people from all around the world, and from around the corner
When travelling you'll meet people from all over the world. It's a healthy dose of perspective to meet people from outside your usual bubbles, especially when they're from a different culture, background or country.
One thing you might not expect is meeting someone who lives just around the corner. You need a bit of luck on your side, but we've seen it happen to people on our group travel tours who realise they're actually from the same town! And it means that instead of teary goodbyes after travelling together, you can reunite back home. Or at least meet up somewhere half-way.
For new friends that do live on the other side of the world, you can rest easy knowing that travel friends don't need constant updates on your life. You'll be able to pick up from wherever you left off, no questions asked. Time to start planning another trip, anyone? Plus, you'll gain couches to sleep on all over the world! Future shenanigans are waiting...
"True friends never apart maybe in distance never in heart." – Helen Keller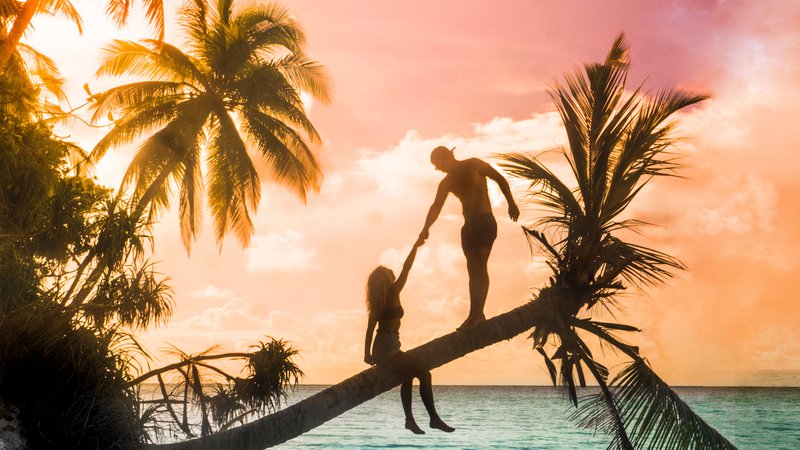 Even if you start out your trip as a solo traveller, you never leave as one!
Wondering 'are group tours worth it?'  When it comes to making friends while travelling, we absolutely think so! Though we may be a little bias ;)
If you want us to take care of all the tricky parts of travelling in a new country, our small group tours are made for you! From Day 1 of our trips you'll meet a whole new bunch of fellow travellers - many solo - who are just as hungry for adventure as you are. Leave the admin and organisation to our knowledgeable guides so you can focus on making memories and mates while travelling. And with plenty of once-in-a-lifetime experiences to have, there'll be no time for anything else but living your best life. 
---
Ready to lock in your 2022 travel adventures? Explore out our full range of small group tours here! Expertly crafted itineraries, tonnes of inclusions, the guidance of a knowledgable group leader, full end-to-end support, and a new bunch of friends to create memories with - our trips are the ultimate way to travel. With flexible booking policies and complete support you can be confident booking travel with INTRO. 
Read more about what it's like to explore with group travel tours on our travel blog, and check out our trips in Asia, Australia and beyond here!

RETURN TO BLOG
NEXT ARTICLE