Why A Sailing Adventure Is The Best Way To See Croatia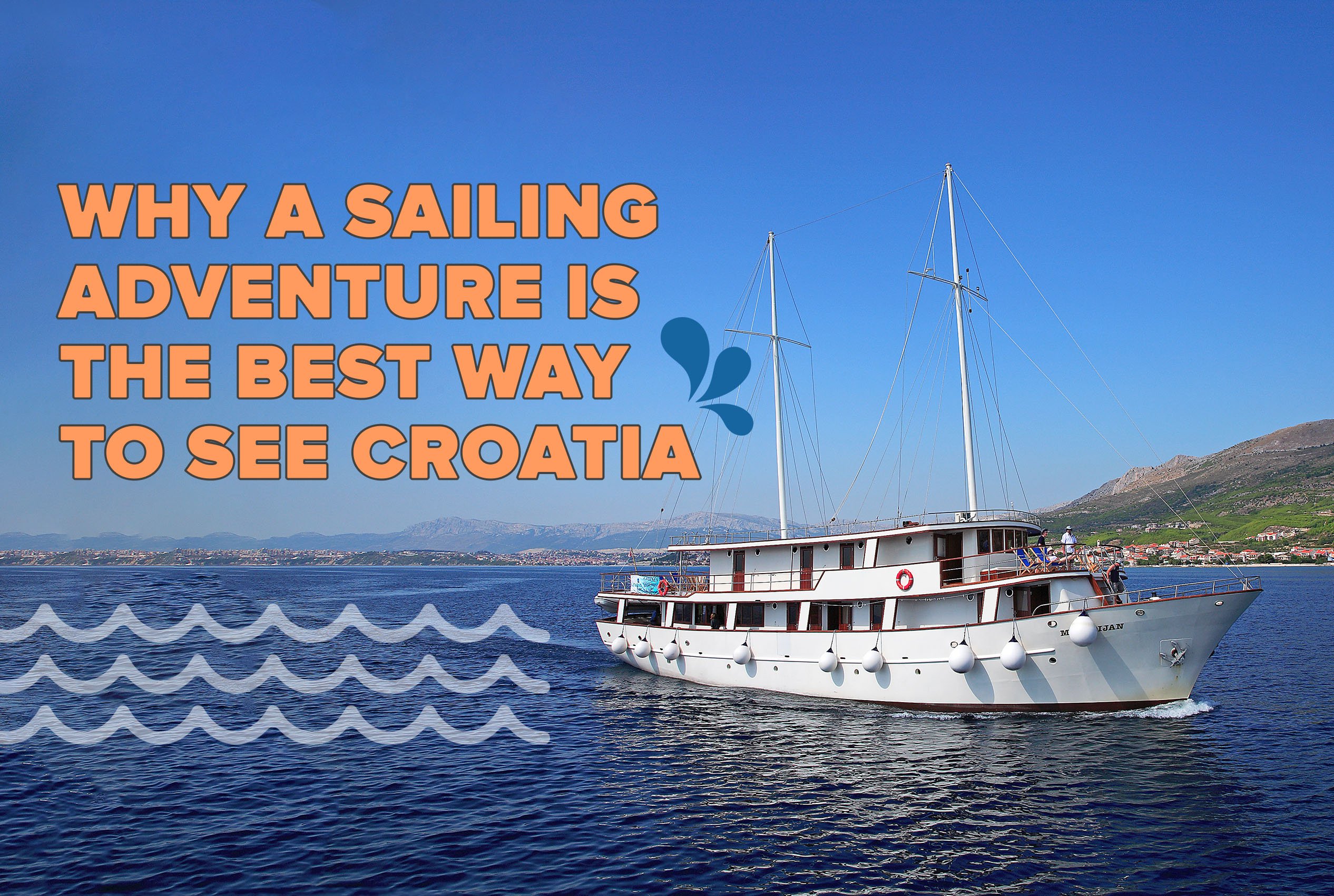 Published 11th April, 2022
Croatia is buzzier than ever as a summer destination, and there is no mystery why. Fairytale villages, rich in history and Mediterranean charm, exceptional food and wine, hidden bays accessible only by sea, and heavenly sailing conditions make this Southern European country one of the best to explore by boat. Need a little more convincing? Here are our top reasons why sailing is the best way to travel in Croatia.
Home Is Where The Boat Is
So many islands, so little time. 1244 islands, to be exact. But not if you stay on your own boat! When you sail in Croatia, your transport becomes your home. And trust us, it's the best way to get around. No more getting up at the crack of dawn and repacking your things in a daze every second day - on a sailing trip in Croatia you can fully relax, while also covering a lot of ground. Let your local crew do all the hard work as you travel from island to island without breaking a sweat. The islands are fairly close together so you don't have long distances to cross (meaning it's safer to sail), the winds are generally much calmer compared to other destinations, and with good summer weather comes tranquil seas. 
You won't even have to leave your boat to see some of the most beautiful parts of the country. As you sail through the day you will notice ancient stone villages intertwining across island landscapes, vineyards, olive groves, national parks, secluded bays, terracotta rooftops and centuries-old church towers. Croatia is one of the best-preserved parts of Southern Europe, also known as 'the Mediterranean as it once was'. Travel back in time without moving a muscle.
Make The Most Of The Weather + Nature
More than 2500 hours of sunshine per year rank Croatia as one of the sunniest, hottest parts of the Mediterranean. Winters are mild, summers are glorious, and the sailing season between May and October is ideal for long salty days by the sea.
While sailing in Croatia, every morning you will wake to a new vista (and - very importantly - breakfast on board). A different set of scenery at one of many unspoiled locations, from National Parks to azure beaches and island villages oozing with charm, makes sailing the best way to travel.
Sun lovers can take advantage of the decks and lounges onboard, and water lovers will enjoy regular swim stops when the boat anchors. You're given free rein to snorkel, float, sip an Ožujsko, or even flip from the top deck. Your uniform? Swimmers and sunglasses. Your to-do list? Non-existent. Adjusting to a slower tempo and the relaxed authentic atmosphere surrounding you is exactly what a holiday should be.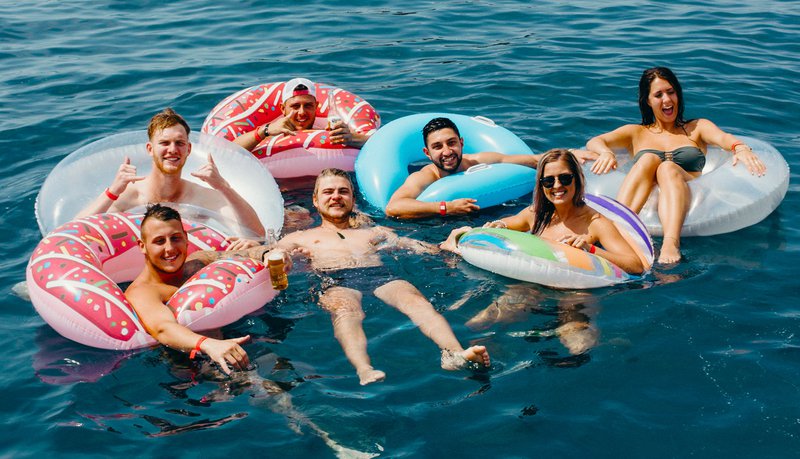 Smooth Sailing At It's Finest
The Adriatic coast has some of the best infrastructure for sailing in the world, making a boat trip both enjoyable and safe. There are plenty of well-built marinas for boats to dock in great locations and offer a wide range of facilities. Croatia has an ancient history of ships and sailing, and boats range from 1800s pirate ships to modern, premium steel ships aka what our Croatia Sail Adventure group tour will be getting around on!
These boats have multiple sundecks, air-conditioned ensuite cabins above and below deck, great sound systems for happy hours, and most importantly, a kitchen and bar on board. Delicious lunches prepared fresh by a local chef on board? A barman who loves banter almost as much as he loves making strawberry daiquiris? Friendly Croatian crew, who will talk for hours about soccer, style, family and food? Sign us up. 
Another simple but underrated reason to sail in Croatia is the extra dose of privacy! Bored of wading through crowds in the busy cities? Tired of waiting in line to get on a ferry? No problem - your ship is your sanctuary, so get comfy. 
---
Ready to sail-ebrate this summer? If you're keen on seeing this beautiful corner of Europe this summer, we've just launched a brand new trip that will have you exploring the very best of Croatia. On INTRO's Croatia Sail Adventure, you'll be doing everything on this list and plenty more - all with an experienced group leader and instant crew of mates. Travel Croatia with a group and sail away on the trip of a lifetime. 

RETURN TO BLOG
NEXT ARTICLE